This past Saturday, January 26, we had the chance to attend the Yo Gabba Gabba Live! Get the Sillies Out! Tour at the Orpheum Theatre in Boston, MA! If you follow me on Facebook, or any social media site, you know that my son, Zane, is probably the  biggest Yo Gabba Gabba fan out there! I call him that because it is the only show he watches. I allow him to watch it everyday because it truly brings the cutest smiles to his face. He likes to call the show "Oh..Da..Da" but that translates obviously to Yo Gabba Gabba. When we told Hayley and him we were going to the show, they were jumping up and down.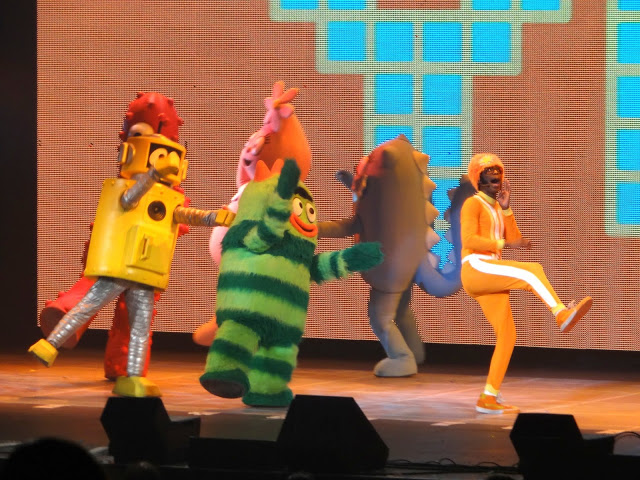 When we arrived at the Orpheum theatre,  DJ Lance Rock entered via a makeshift television screen and Zane started screaming in delightment. He did not stop until 75 minutes later when it was over. He wanted to get up, dance, and get the sillies out the entire time. Hayley was right there next to him, because despite the fact that she is 4 and watching other shows now, she still loves her beloved Yo Gabba Gabba.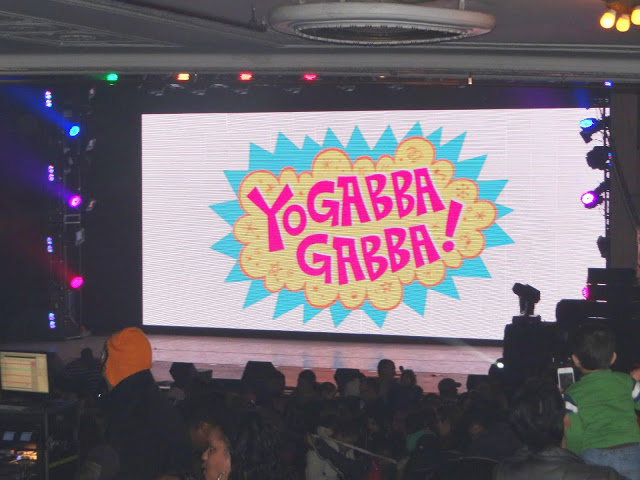 From start to end, it was a high end, explosive performance. If you have Yo Gabba Gabba fans, they take this production to a whole level with fun and excitement. Not two minutes into the show, the confetti gun gets fired and confetti gets thrown into the crowds. Then DJ Lance introduces Plex, Brobee, Foofa, Muno, and Toodee to the audience. At that point, the crowd goes wild! They go into all of their hit songs such as "Get the Sillies Out", "Party in My Tummy", "Hold Still",  "Hide and Go Seek" and have all of the kids and adults alike stand up and get in on the action. Every song from start to finish was completely energetic! The scenery was also captivating for the young ones and got everyone in the perfect Yo Gabba Gabba mood.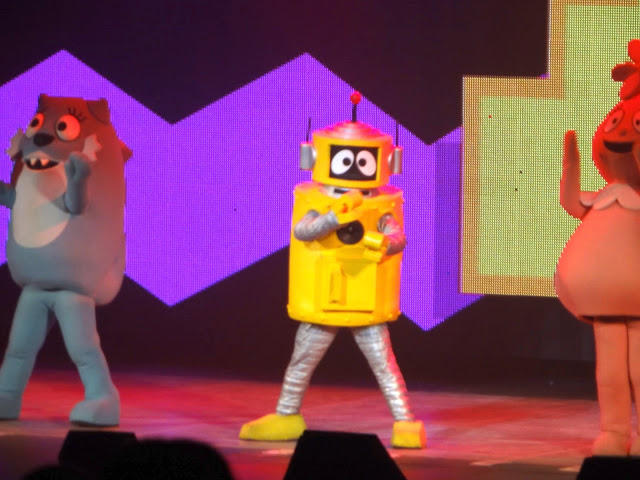 While they loved every minute, my favorite moment was seeing Biz Markie appear on the stage. He had about 10 children (prearranged) beat box with him. Seeing him beat box was incredible, but even better was when he did a rendition of "Say you are just a friend." That had to be one of my favorite songs growing up! It was a little dance club right on the Yo Gabba Gabba stage when Biz came on.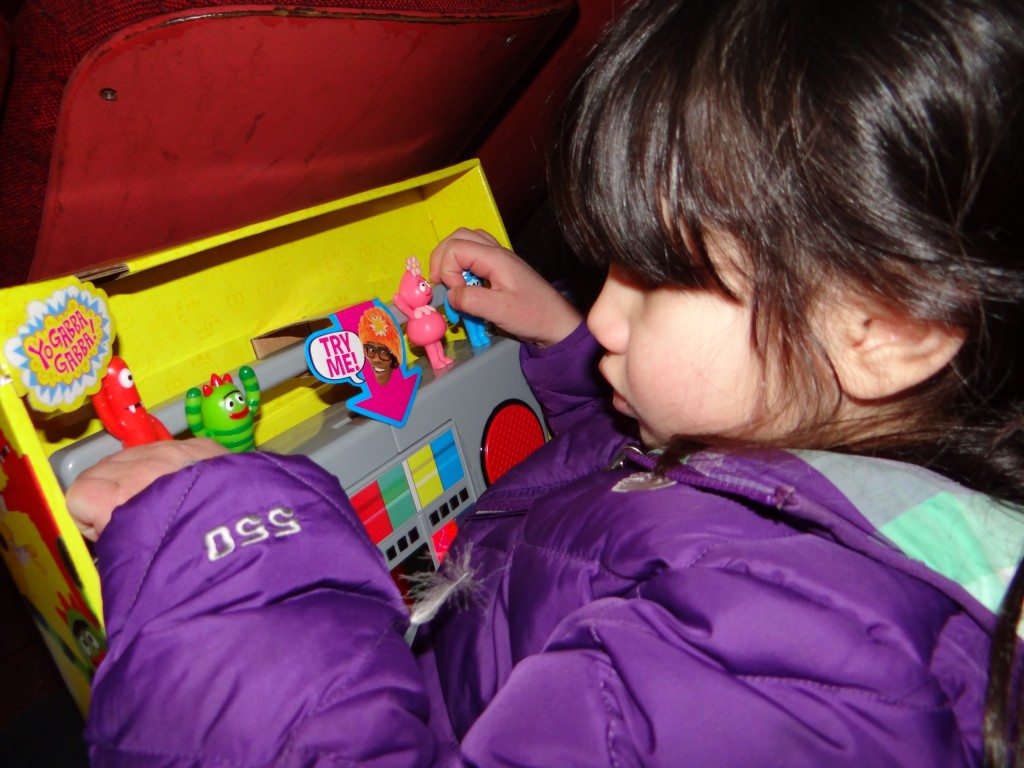 After the fun filled 75 minutes, all of the Yo Gabba Gabba characters sang the "GoodBye Song" and more confetti came down. At this point, Zane started crying that it was over but I told him there is always next year!
If you have Yo Gabba Gabba fans, you must see this show! It is a fun, vibrant, mesmerizing, and exciting all in one. You can check out where Yo Gabba Gabba is playing next and see their complete tour schedule here: Yo Gabba Gabba Tour!   Enjoy!
*I received complimentary tickets to see Yo Gabba Gabba. All my opinions are my own and not swayed by outside sources.