As part of being a Pull-Ups ambassador, I had the opportunity to recently host a "First Flush" Party at my house for a bunch of potty training children. Before I tell you all about the party and show some of our pictures, I thought I would give an update on how Zane is doing with potty training.
Over  the last few months, I have talked about the progress Zane has been making in regards to potty training. In the beginning, we had very little success but now a few months later, we are making great strides. He is absolutely loving having his own "Big Boy" potty although it is his sister's pink princess potty- he's young…He will never remember using a pink potty.  Truth be told, he has had his fair share of accidents even with the Pull-Ups on, but Pull-Ups is meant for little ones to have accidents, realize it, and begin the transition to wearing big boy/girl underwear.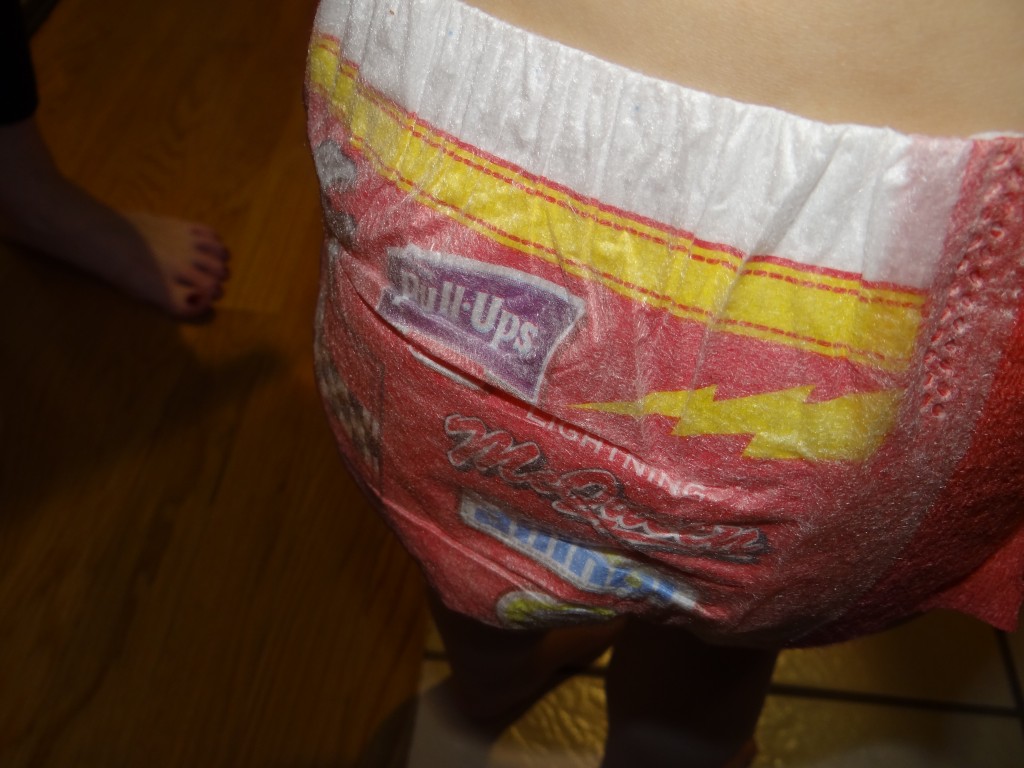 While he  has had accidents, we have also had many successful moments. Zane is now telling me much more frequently when he has to go to the bathroom. He will call out, "Mommy… Pee Pee." We will then rush to the toilet and ¾ of times, we make it in time!  I have been so incredibly proud of him and see many more future successes for him.
Part of his successes has been from the "First Flush" celebration we recently had. At this party, we had some of Hayley and Zane's friends come (around 7 children and their moms), and celebrate his achievements with potty training. We had two other children there who were in the mist of potty training, so it was a good way for us moms to talk tips about potty training, and for the little ones to have some potty training fun!
Pull-Ups gave us all the essentials to get started on our great successes, as well as a great party, including hats, stickers, coupon, Pull-Ups, and other fun party related materials. Each parent was given a Pull-Ups chart to track progresses as seen below. By using these fun check marks for our chart, it motivated Zane to transition to the potty much easier. He loved seeing me put a check next to the times he went potty, flushed the toilet, etc. The other moms at the party were equally excited to bring home their own charts as great learning materials.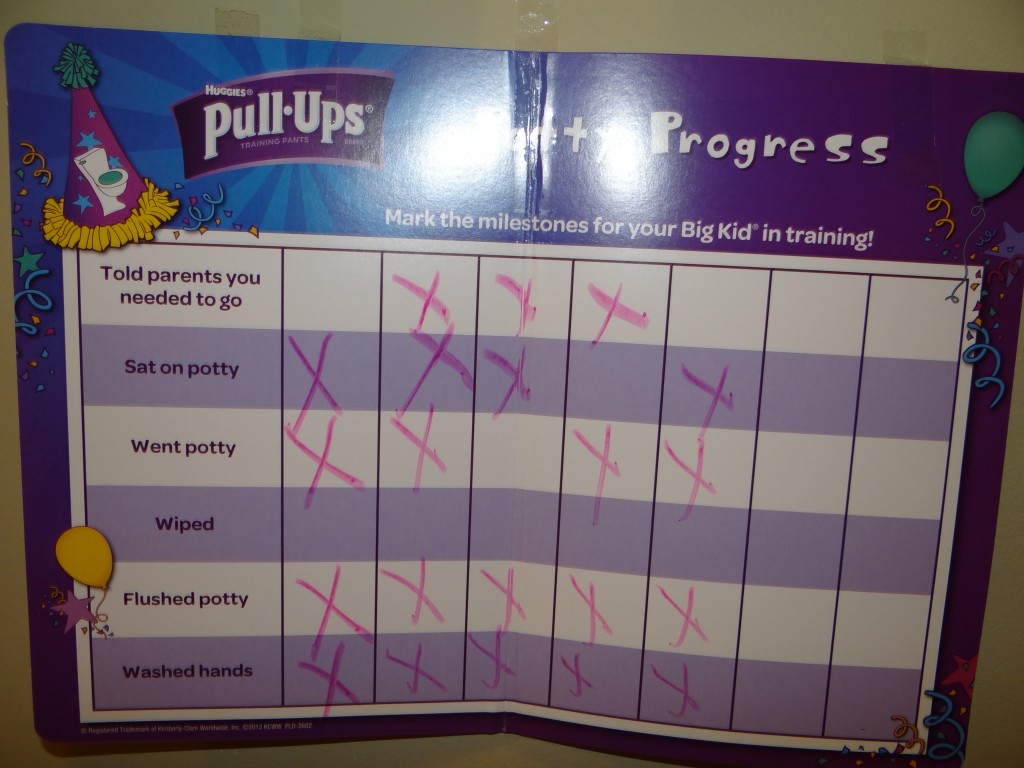 As moms, we hear so much about potty training but it was great to actually sit down one to one with moms and swap tips about each other potty training successes. For instance, one of my friends is having an incredibly hard time getting her child to go potty and she is three. I provided my insights that Hayley was close to 3.5 till she was fully trained, and it takes some pushing from parents, but more so a willingness of the kids to want to do it. She told me she never used the Pull-Ups before but now she is going to, in the hopes that it will help her daughter.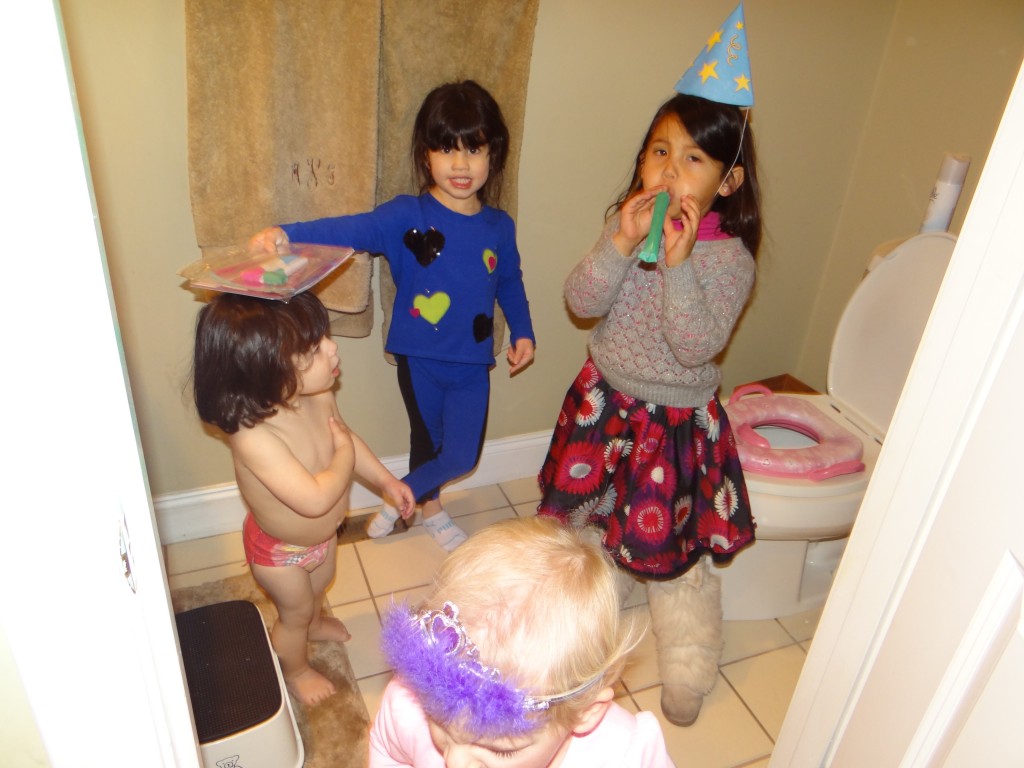 I also told all the moms about the Pull-Ups Big Kid app, that offers a great way to make potty training easier and more fun by offering tips, games, and suggestions for one of life's biggest parenting challenges, potty training. Everyone at my party was able to test out the Big Kid App because we had a free downloadable with our potty party pack. I highly suggest downloading  the app and sharing  it with all your family/friends who are going through potty training. The app was a huge hit in our household and I am sure it will be in yours!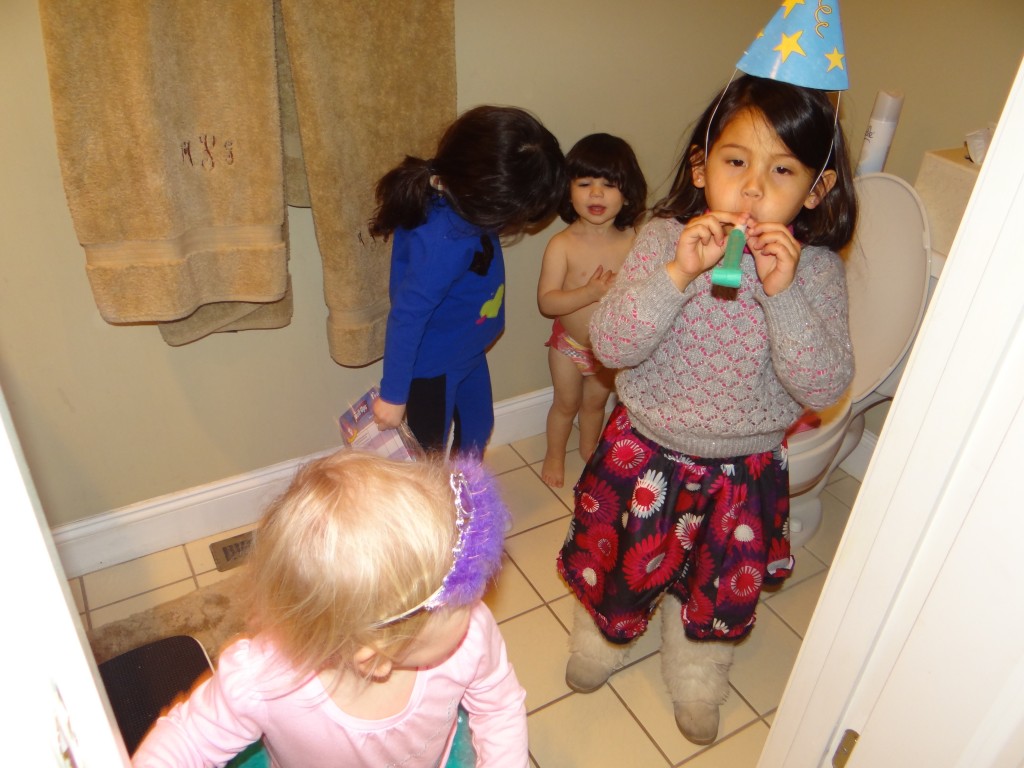 While us moms were talking, the kids were going around celebrating Zane's "First Flush." We had the kids wear hats and we played a game where when I said potty, they all gathered around the potty to freeze- it was sort of like freeze dance but using the word potty. The kids loved it! Zane also had to show all of his friends how he likes to flush the toilet after each potty and to a bunch of 1-3 year olds, flushing a toilet, brings them huge amounts of excitement.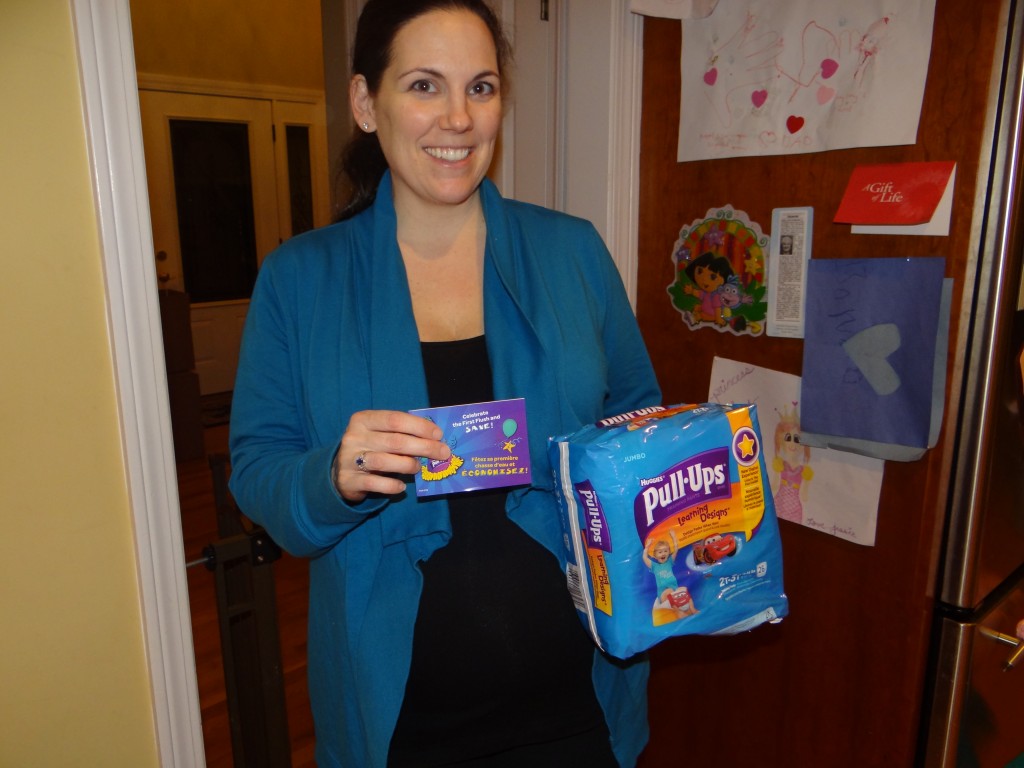 We also did some fun party hat decorating and coloring. After all the excitement, the kids were ready to eat and just relax. When they were all getting ready to leave, all the kids were yelling, "Potty." It is a great first start! All of the parents left with Pull-Ups coupons, stickers, and very excited children. We had a great time at our Pull-Ups Party!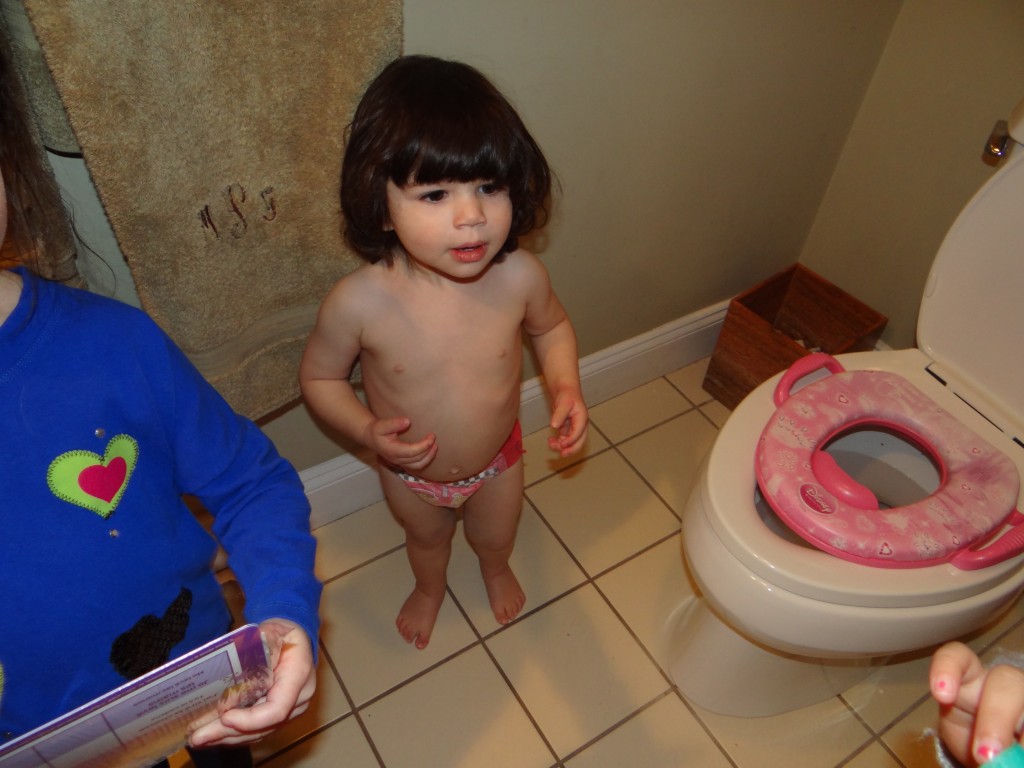 Pull-Ups has been an integral part of helping me Potty Train. With their adorable designs (Cars..Cinderella..) and functional fit, the parents and children alike will love them. I also love that they have a wetness indicator for parents to see if there was an accident. I find this a really helpful feature in potty training. Be sure to check out Pull-Ups if you are in the mist of Potty Training- you never know they might be your stepping stone to get a fully trained child! Good luck everyone with Potty Training! As Yoda say…May The Force Be With You!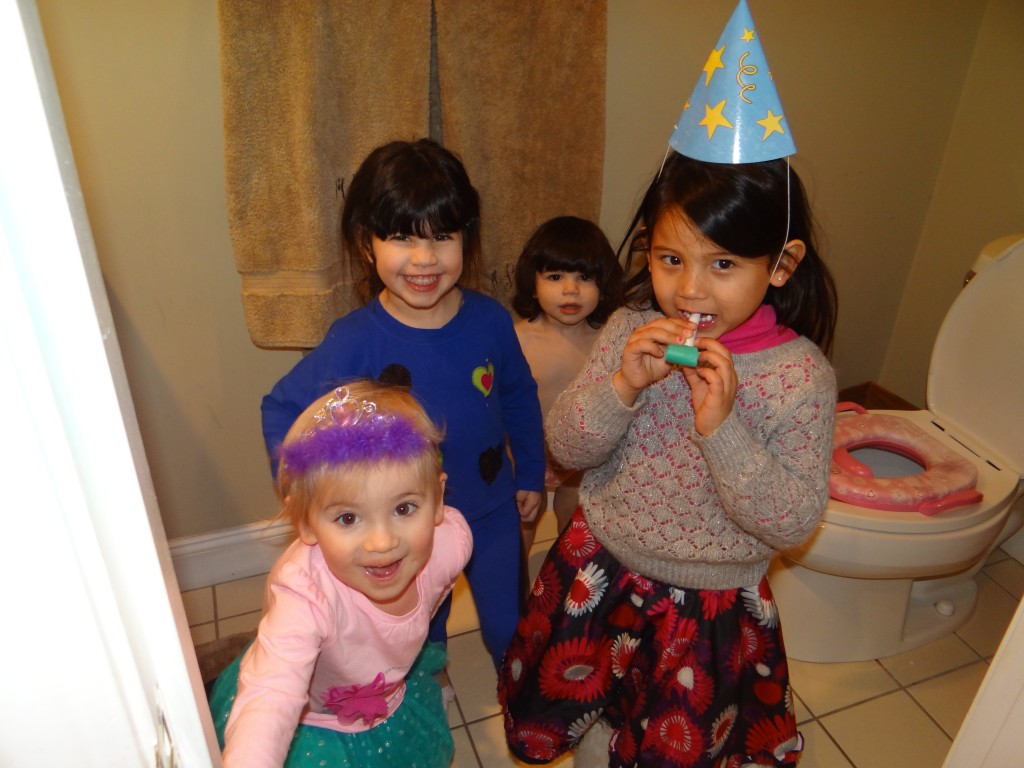 Be sure to check out Pull-Ups on their Facebook/Twitter Page today to learn more about the Pull-Ups wonderful products and app.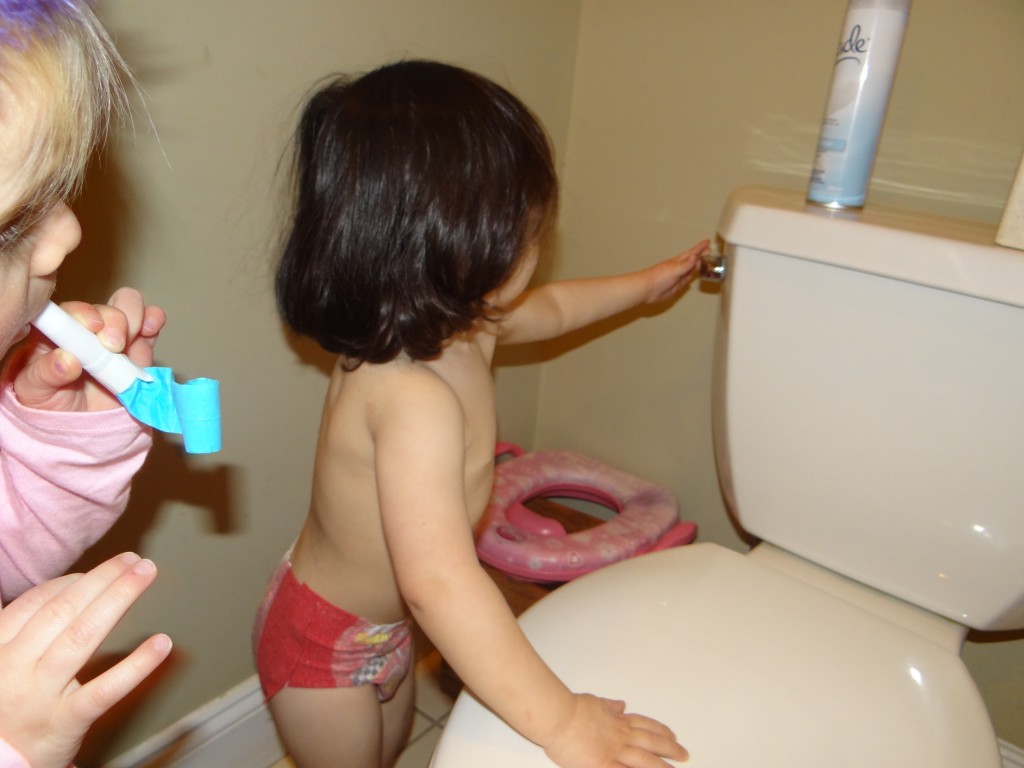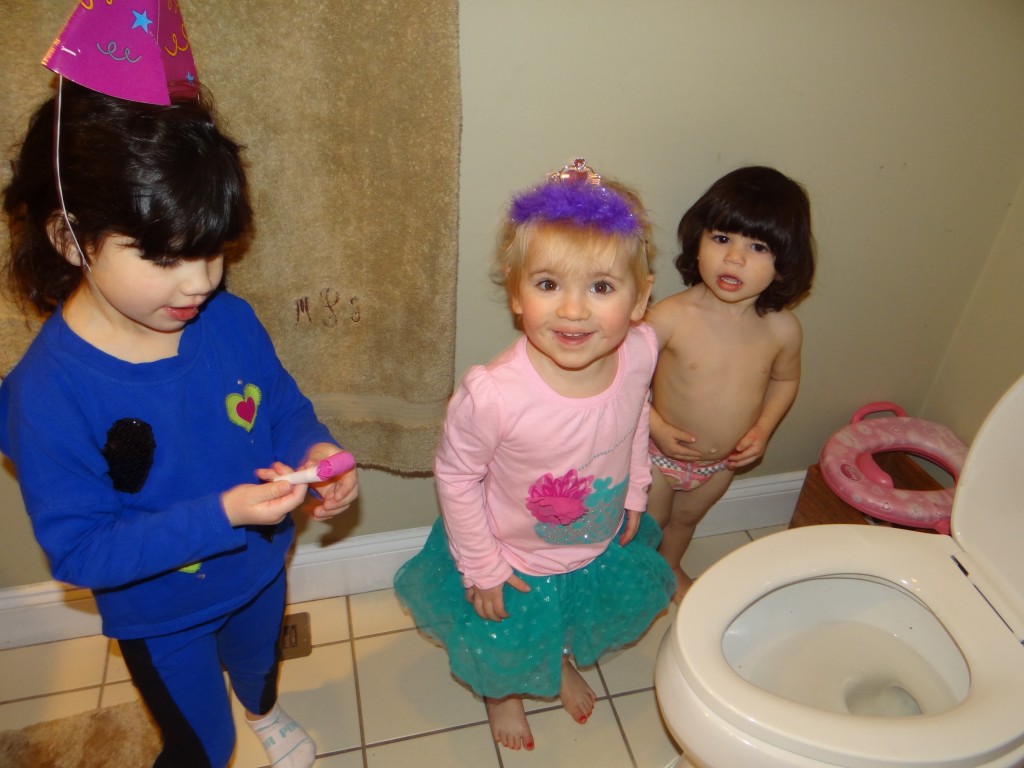 *I participated in a campaign on behalf of Mom Central Consulting for Pull-Ups. I received product samples to facilitate my review and to host a party. I received a promotional item as a thank you for participating.