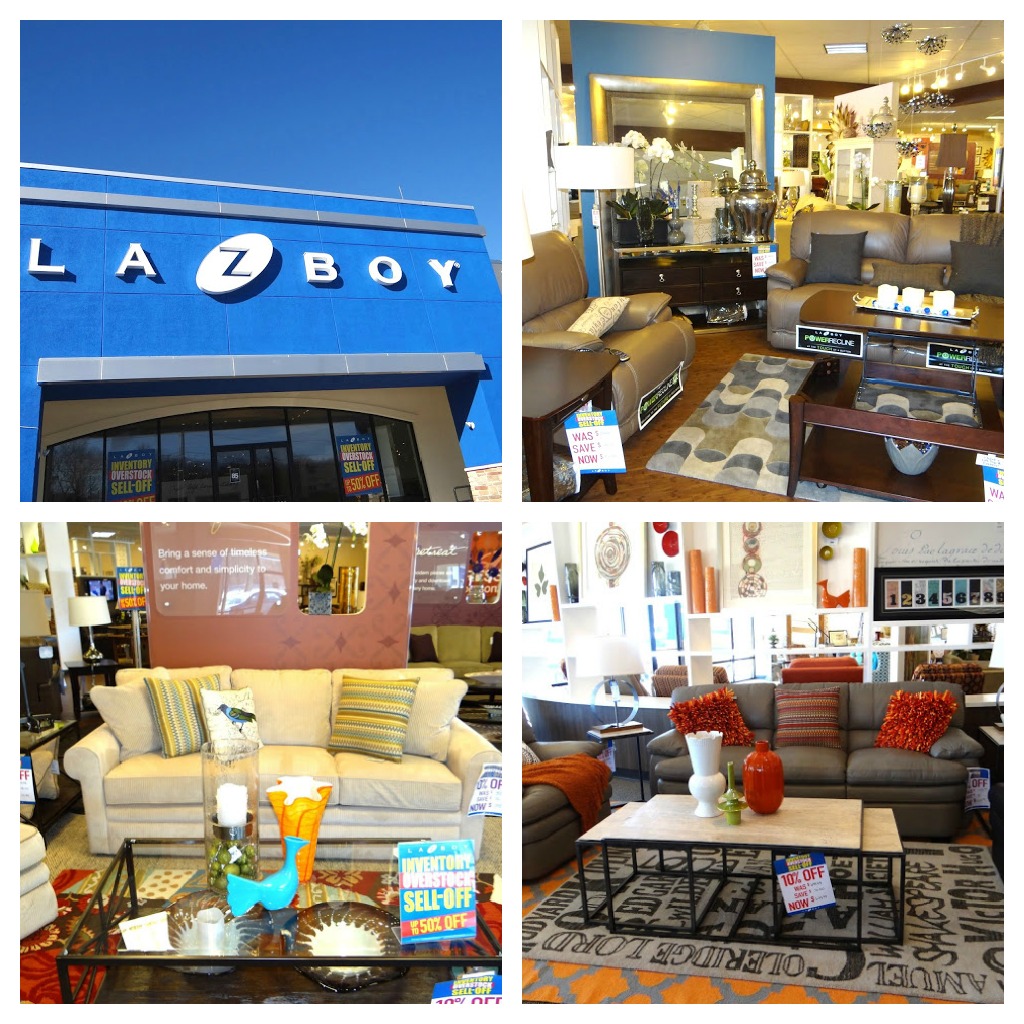 I am completely excited because one of my family's big plans for 2013 is to redo our basement. While it is going to be a long project with many arduous steps along the way, I know once completed it will look absolutely gorgeous. Having a basement is going to be exciting, but what is going to be even more exciting is having my own blogging room put in the basement. That is right- I no longer have to blog in my closet after everyone goes to sleep. Most nights, the typing bothers my husband so he nicely asks for me to go into the closet to finish my work. The closet is big but not conducive for what I need to do.
That is why when I presented my husband with the idea of setting up my own blogging room in the basement, he was all for it. This area is going to be just for ME and I can furnish it however way I would like. I have so many wonderful ideas of furnishings but I know for the majority of the furniture, La-Z-Boy will be my store of choice. We have used La-Z-Boy to decorate several areas in our old townhouse and know how amazing the furniture selection, as well how incredible the customer service is.
Just to give you an idea of what my floor plans entail, I am posting below the blueprint of where my room will go and what it looks like before we start any renovations. As you can see, it is an unfinished basement being currently used as storage. Just wait though- in 4 months or so, I will not only have my basement finished but have my own personal room, or as I like to call it, MY #MomCave!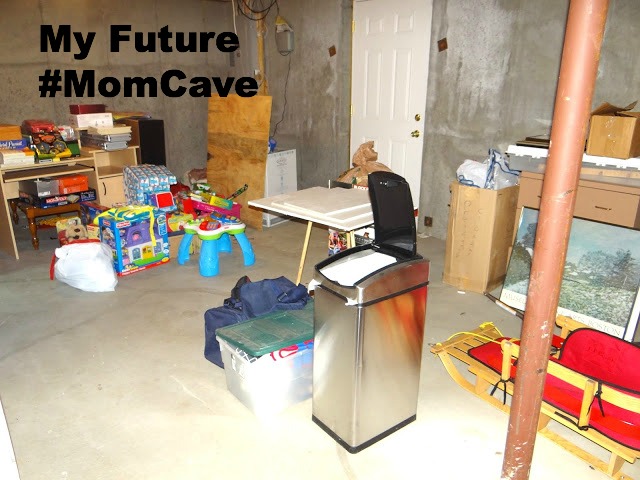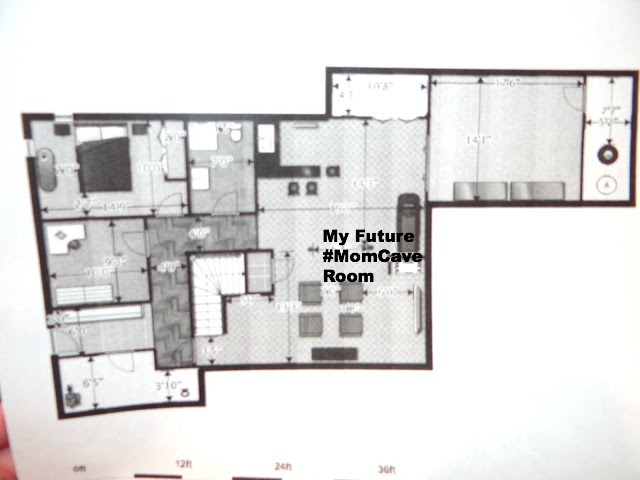 To get things started, I decided to make a trip to my local La-Z-Boy showroom. However, before I actually went to the store I checked the La-Z-Boy Furniture Galleries Online Catalog to get ideas on furniture pieces I wanted to use to decorate my special room. You can see so many wonderful styles, furniture, and various fabrics (900 covers in fabric and leather to use with more than 250 different frames) right on their site, along with being able to see actual pieces by using the customizable 3D Room Planner.
Once I entered our local store, let me tell you that I was seriously drooling and wanted everything there! I spent a good two hours with my local manager, Jake, who was beyond AMAZING! He told me the complete ins and outs of La-Z-Boy! He told me at La-Z-Boy they have motion sofas, stationary sofas, loveseats, sectionals,  recliners, and even products to decorate any area of the house including artwork, tables, pillows, and various other decor. I honestly never knew that La-Z-Boy could decorate completely any room in your house!  They are there to ensure the customer gets what they want based on functionality and what what the customer's individual tastes are!

I told Jake that I was particularly interested in purchasing a sofa recliner and a chair recliner for my room once the basement was completed. I told him since my main focus of my room is to be able to do my work in a comfortable way, I wanted something that was beautiful, but also very functional. I needed to feel comfortable typing away on my chair and recliner. He made a suggestion of the Maverick sofa recliner and the Maverick chair recliner, which happens to be La-Z-Boy best selling line.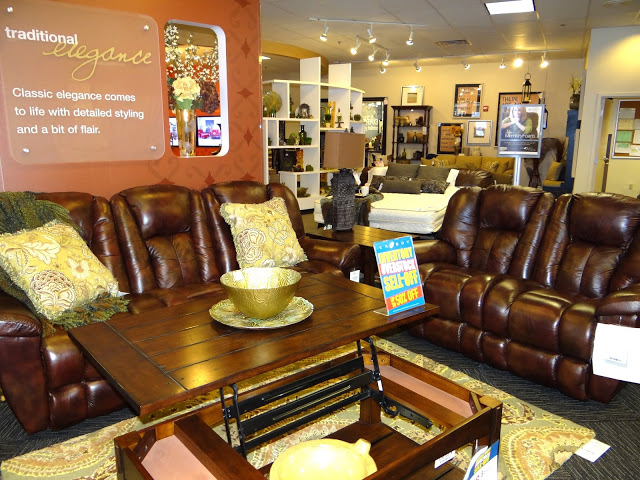 When I saw the Maverick sofa recliner, I was completely in love. For my purpose of being able to do my work, the Maverick sofa recliner provides total body support and a great slouch feature, which allows one to independently recline without having to move the leg rest. It also features wing nuts that control the tension on the back of the chair. Since I have a bad back resulting from a bad car accident when I was a child, I need full support from whatever I am sitting in. The Maverick sofa recliner allowed me just that. You can allow it to go in the position you feel most comfortable with and provides support, whichever way you like to recline.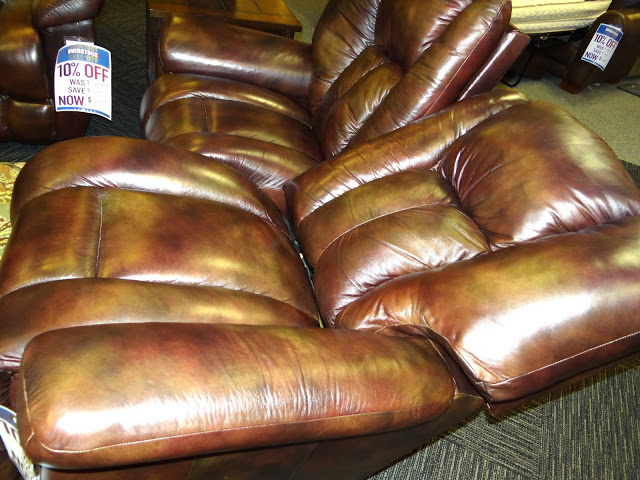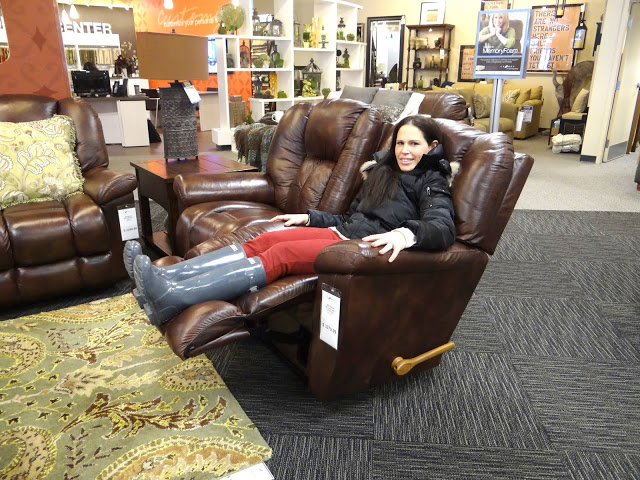 I knew right away that the Maverick sofa recliner was for me. Besides the Maverick, I told Jake that I wanted another chair in my new room since it was a pretty big room. He told me all about the various types of recliner chairs available including a rocker, wall glider, and power XR recliner. Again, to go with the theme of the room I decided when it is time, I want to purchase the Maverick recliner. I am not sure if I am going to go with the power XR but let me tell you this feature is incredible. It allows you to move your headrest by way of a remote to see at whatever angle you like. It allows for power lumbar as well, which is so neat! However, no matter which way I go the Maverick rocker recliner is the one for me! It is made with a 4 sided frame which is patented just to La-Z-Boy. What is so special about this frame is it is the strongest frame and provides a lifetime guarantee.  I absolutely love this!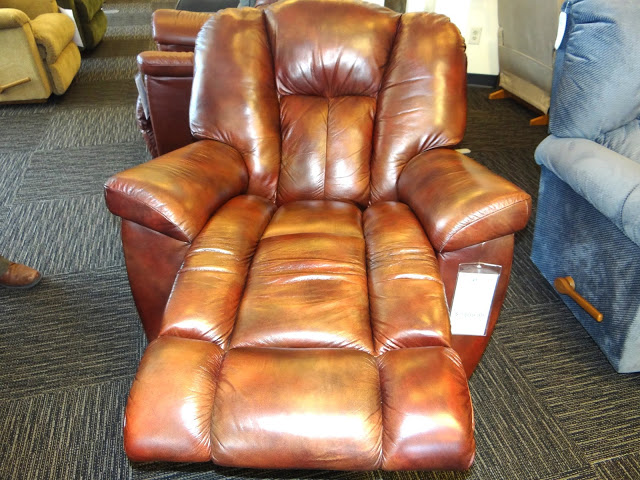 I can't wait to finish my basement and my #MomCave so I could see how my Maverick sofa recliner and rocker recliner will look in my room. I have to mention that La-Z-Boy has two amazing features in and out of their stores that I have not seen anywhere else. One is the La-Z-Boy Screen test as seen below: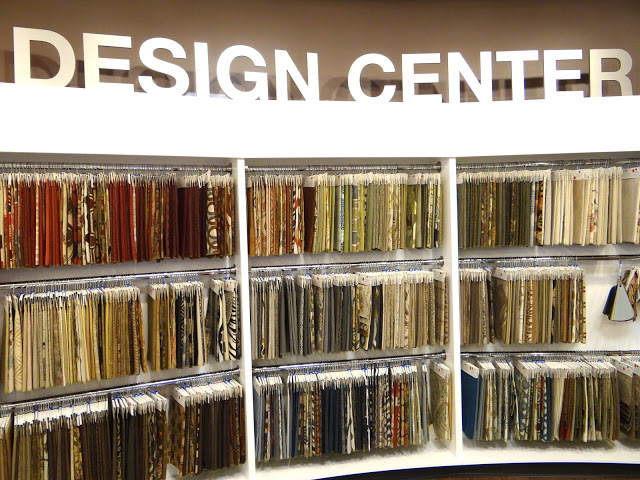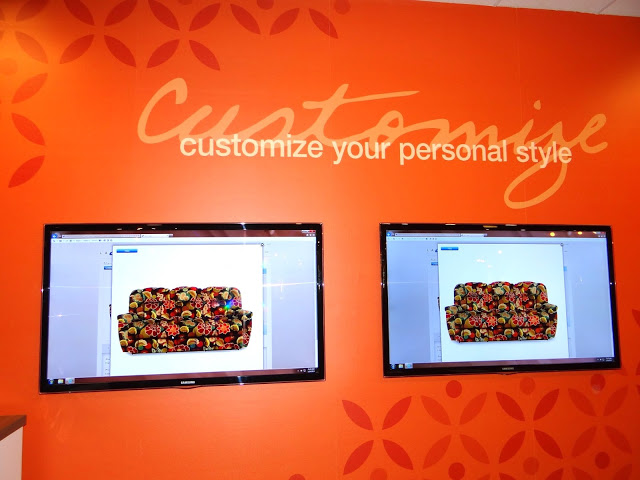 Basically, in the store, you can see all the various fabrics available and they will show you in the store, how they will look on the screen. You can take any type of furniture in their store and test it out on their big screen. They also have a special service at home where they could do home designing. What they will do is come in and take measurements of your room, via a designer, and then they will create a 3D image of the room with the La-Z-Boy furniture in it, to see what it will look like exactly. Again, another amazing feature!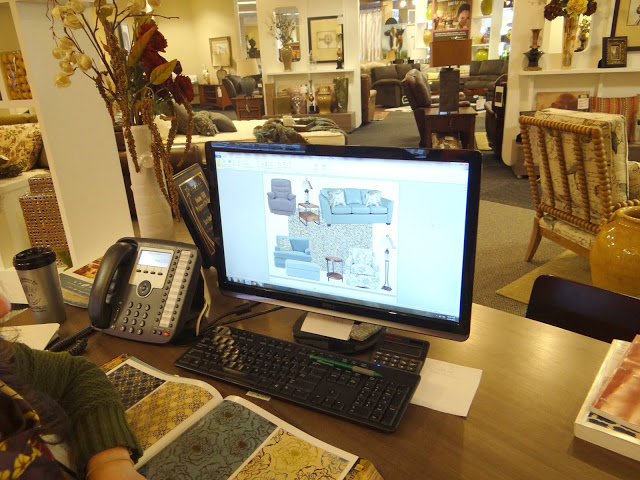 I can't wait to see how my La-Z-Boy Mom Cave is going to come out once we start to actually finish our basement. I had such a wonderful experience in their store and have to say their furniture is truly second to none, and the customer service is probably the best I have ever received in a store!! If you are decorating a special room, look no further than La-Z-Boy!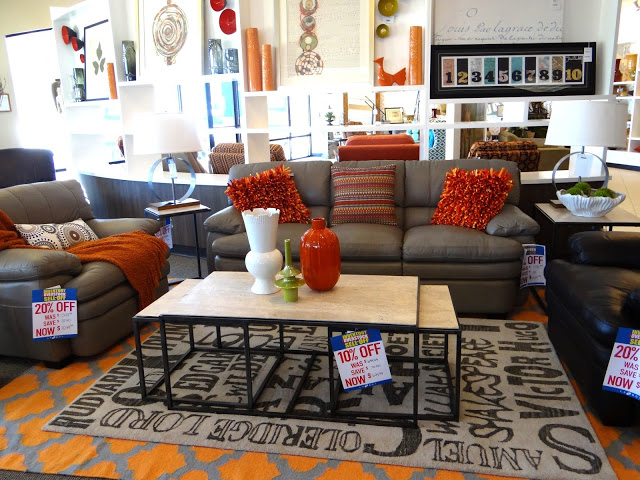 I also created a special La-Z-Boy Pinterest Board, if you want to see several ideas and pieces of furniture that I have saved, to use at a later date. Feel free to check it out to see just some of the amazing La-Z-Boy furniture that are available online or in their stores. There is also a La-Z-Boy Pinterest Contest running from January 28-February 11. Full details are on the badge below- it is going to be so much fun!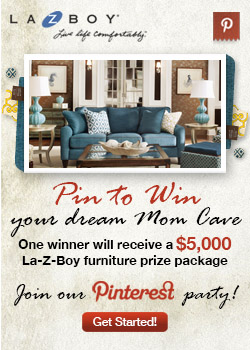 *  I am a member of the Collective Bias™ Social Fabric® Community.  This content has been compensated as part of a social shopper insights study for Collective Bias™ and La-Z-Boy Furniture Galleries. #MomCave #CBias #SocialFabric