As a mom of now 2 kids, I now how important a good travel system is. I know when I first had Hayley, I was constantly struggling with finding the best way to travel with her. I would use her car seat but then had to transfer her to a stroller, which was a big hassle in and of itself. Thankfully, I found out about travel systems along the way, that makes life as a mom much easier. It makes you be able to transfer a sleeping baby in an infant car seat to a stroller, by just snapping the car seat into the stroller. I have learned that there are many travel systems which include the infant car seat and stroller on the market, but one that I absolutely love is the Eddie Bauer Trail Hiker, 3 Wheel Travel System.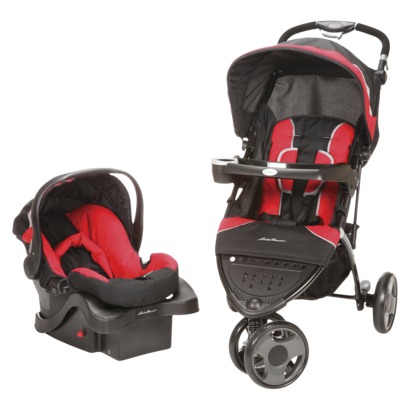 When we first received the Eddie Bauer Travel System, it was an extremely easy to set up. The car seat was virtually set up, and the stroller just needed a few minutes of assembly, to get it up and running. The Eddie Bauer Travel System comes with the Infant Car Seat, Base, and 3 Wheel Stroller.
When you think of a Infant Car Seat, I think of a car seat that I use for a limited time, before I transfer to a convertible car seat. However with the Eddie Bauer infant car seat, it could be used from 4-35 pounds, and up to 32 inches! It is meant to be used as a rear facing car seat with a much wider weight/height range than your typical car seats. This is a huge plus because you can use your travel system for a longer time, rather than just the first few months.
The Eddie Bauer Infant Car Seat has added side impact protection and removable infant head support. It has a special QuickClick which attaches the car seat to the stroller with one simple click. This is a huge feature because as a mom/dad, especially one with more than one children,  your hands are always full taking care of the baby and other child. With this feature, it allows you to simply put your child's seat right into the stroller with no extra parts required to assemble. It also is LATCH equipped and obviously meets and exceeds Federal Safety Standards.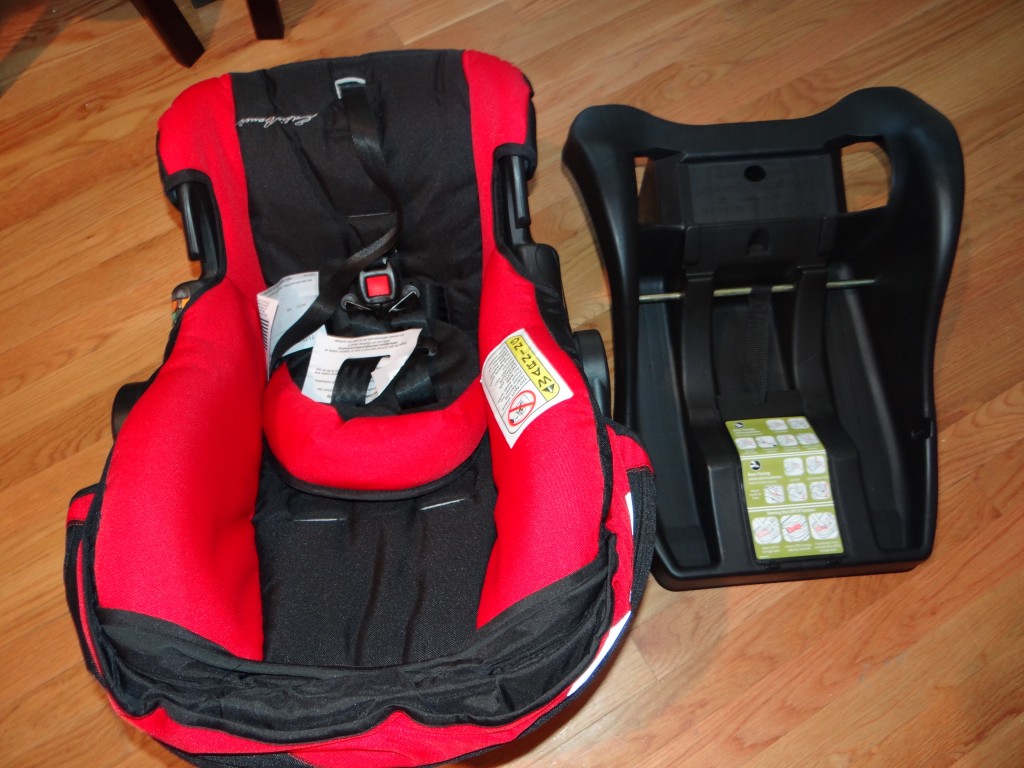 The Infant Car Seat we received was of a black/red color which is perfect for a boy or a girl. It also matches the Eddie Bauer 3 Wheel Stroller perfectly. In terms of the stroller, it features a 3 wheel design for superior maneuverability. I took this stroller for a test stroll with Hayley in it, and it rides beautifully. Even with Hayley being 35 pounds, I had no problem gliding the stroller around our bumpy streets. As I was taking  it for a spin ride, I saw that it also features a removable tray and 2 cups, which I LOVE! I tend to put food on the tray and that keeps my kids occupied for some time. I use the cup holder to put Zane's sippy or Hayley's big girl cup, so it is readily accessible when they are thirsty. As awesome as this is, it also has a storage unit for your Ipad, wallet, cards, etc next to the cup holders. It  features a storage basket below the stroller that is covered.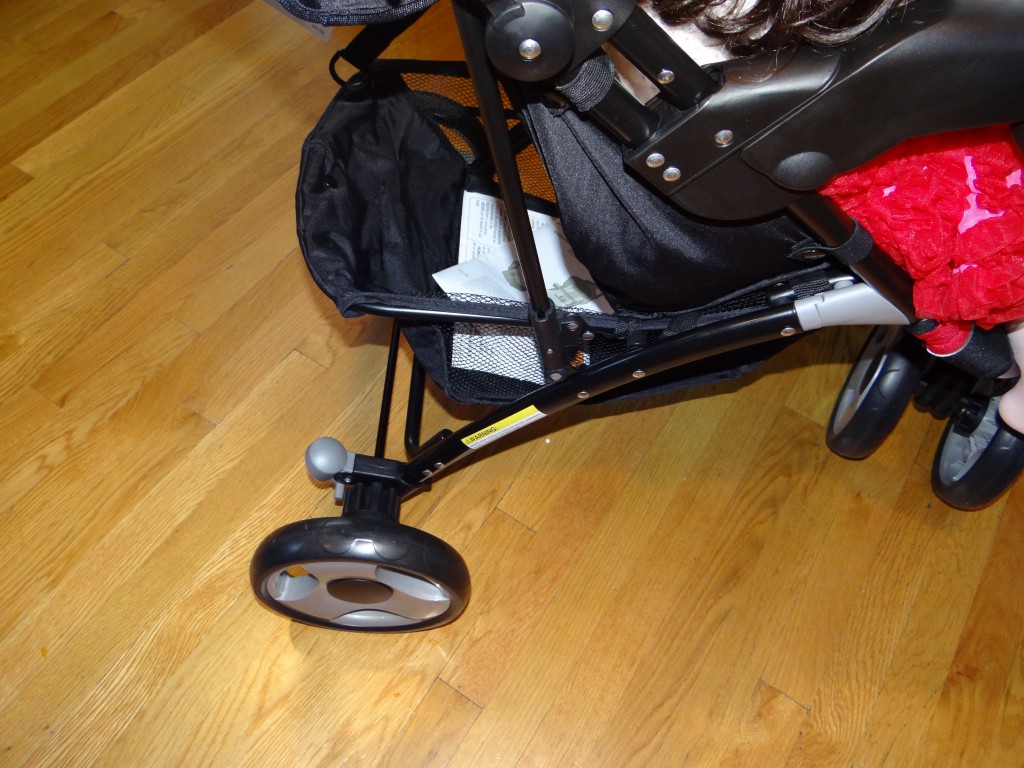 While Zane likes to lay down and recline, Hayley likes to stay fully upright. The Eddie Bauer Stroller enables both as it has a multi-position seat recline, which I could readily move depending on positions.  It features the standard 5 point harness and is easily stored away and folded up with one hand. Best of all, it accommodates a child up to 50 pounds!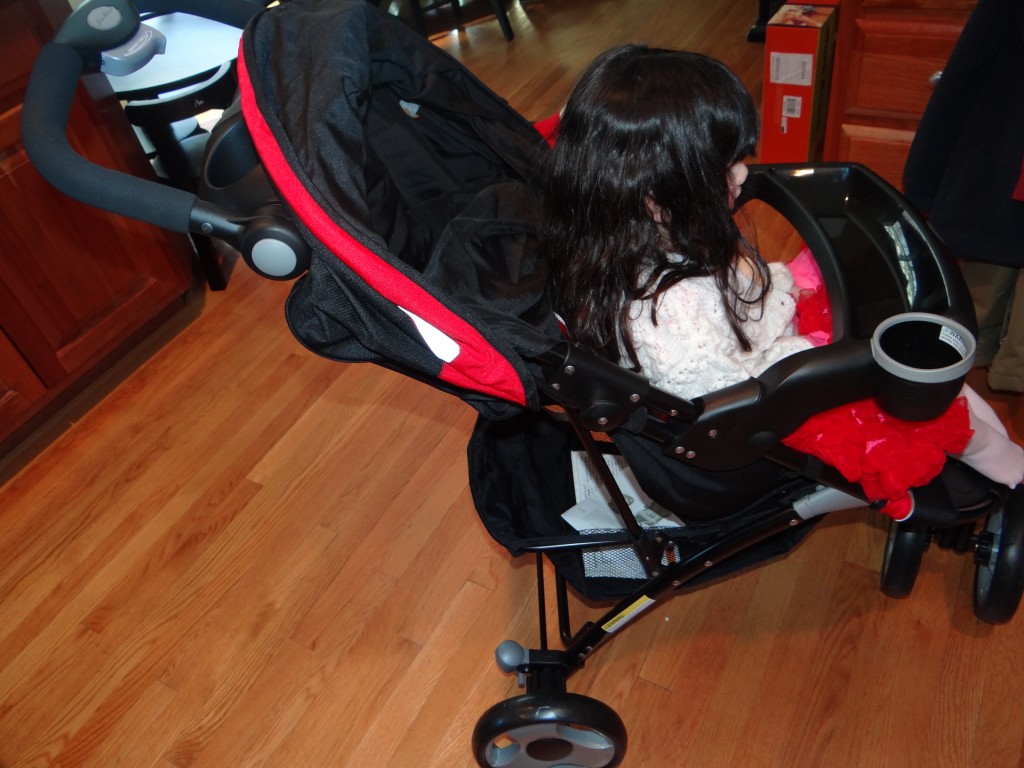 I love the Eddie Bauer Travel System which features their top rated infant car seat and stroller. It provides me great comfort knowing my children are comfortable and safe in their car seat and stroller. It allows superior maneuverability through the streets and allows them to have a comfortable ride. The Eddie Bauer Trail Hiker Travel System is available at Target for $199.99.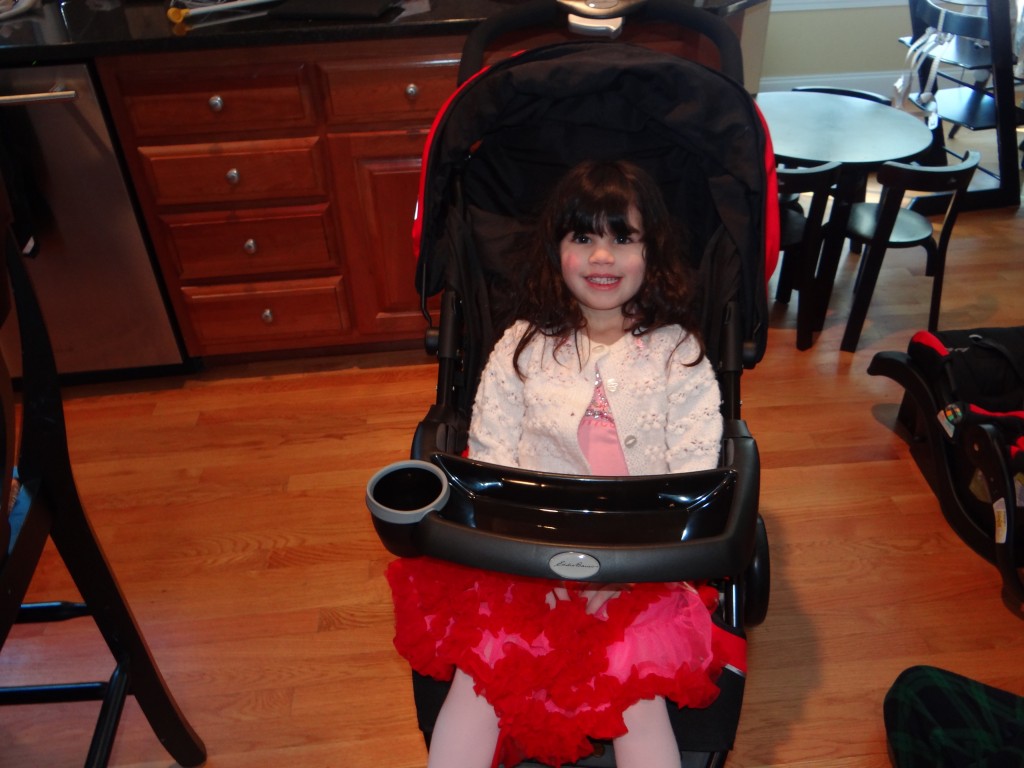 Win it: One winner will receive the Eddie Bauer Trail Hiker Travel System including the infant car seat, base, and stroller. This giveaway is run via rafflecopter so click read more to see the actual giveaway. The only mandatory entry is to tell me what feature of the Eddie Bauer Trail Hiker Travel System looks most appealing to you. Please put comments in the comment section proceeding the post. While the other entries are optional, I highly suggest filling it out to increase your chances of winning. US only. Good luck!
*I was provided with the above product for review purposes. As always, all my opinions are my own and not swayed by outside sources.