This is a Sponsored post written by me on behalf of Avocados from Mexico for SocialSpark. All opinions are 100% mine.
Have you ever used Avocados from Mexico in any recipes? Let me tell you, that they are seriously delicious! We are a huge Avocado loving family and go through at least a half a dozen avocados a week! I have been known to make a mean guacamole with Avocados from Mexico! It is always the hit of the party!
When using Avocados in your baked goods, you can simply replace the oil or butter with equaled amount of pureed avocado. It is simple and delicious!
Right now Avocados from Mexico is hosting a sweepstakes!  Just visit the Avocados from Mexico's Better Baking Sweepstakes Facebook Page and enter for a chance to win over 500 prizes. The grand prize winner will receive a $2,500 iCard Gift Card, second place will receive a $100 iCard Gift Card, and third place will receive a $25 iCard Gift Card.  I know since I love Avocados and the money would certainly be helpful, I can not wait to enter it!  I strongly encourage you to enter the sweepstakes.
I wanted to share a great recipe I use with avocados from Mexico. I tend to make a green salad with a 1 ripe tomato,  1 avocado from mexico, cheese, and grapes. I slice the avocado on top of the salad and it is truly delicious! Add a balsamic vinegar on top of the salad and you are all set for a delicious side dish!  It is quite easy to do and it just plain delicious! If you are looking for a great side dish to a meal, this is for you!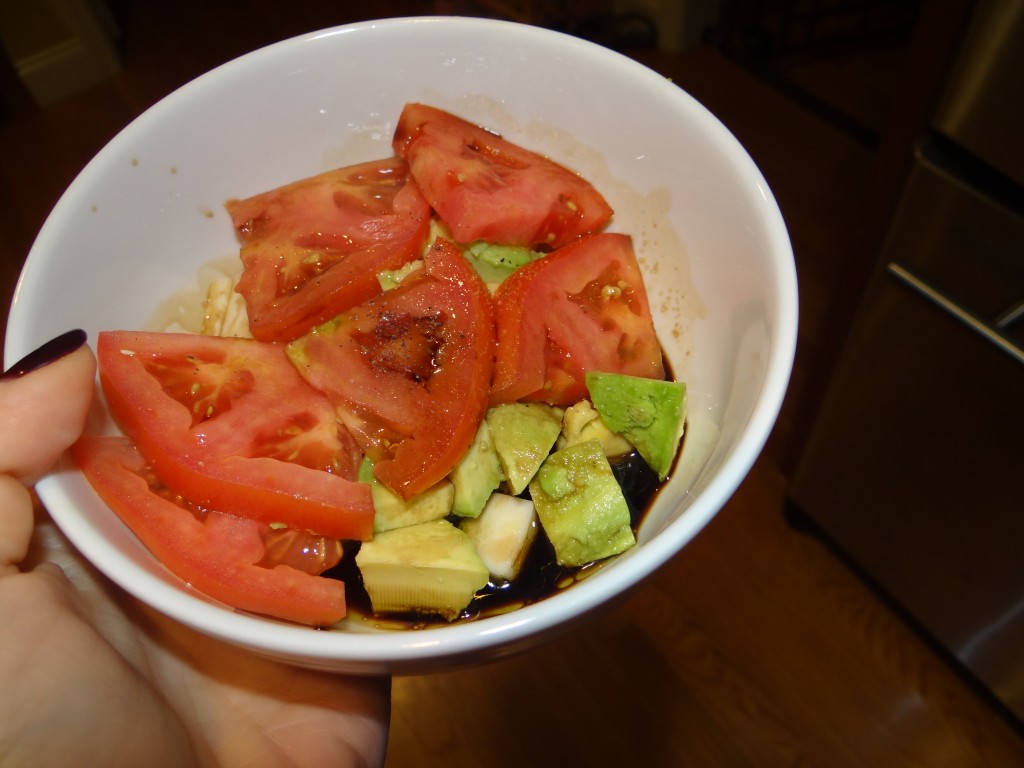 Be sure to check out the Avocados from Mexico Facebook Page today and enter the great sweepstakes today! The sweepstakes runs from now until 12/31/2012 so hurry!