Summer Infant is a terrific company that provides you with the safest and reliable products on the market. Their products are innovative and exciting, all in one. Summer Infant has been around the past 26 ears and has worked endlessly to develop the safest products that will stand the test of time. Every Summer Infant product from the crib to the bathtub and everywhere in between, is crafted with safety, integrity, and ingenuity. Their products have won many awards time after time!
We were recently sent two wonderful products including the TinyDiner in Blue and Summer Infant Slumber Buddies.
1. TinyDiner is the perfect on -the -go placemat for either at home or on the go. We keep our TinyDiner at home because I absolutely love this placemat, but I could very easily take it with me too. It is the ultimate placemat because it prevents any crumbs from getting on the floor. It features a built in scoop that will catch your baby's messes while eating. The mat provides a clean surface and has a suction cups to keep it in place.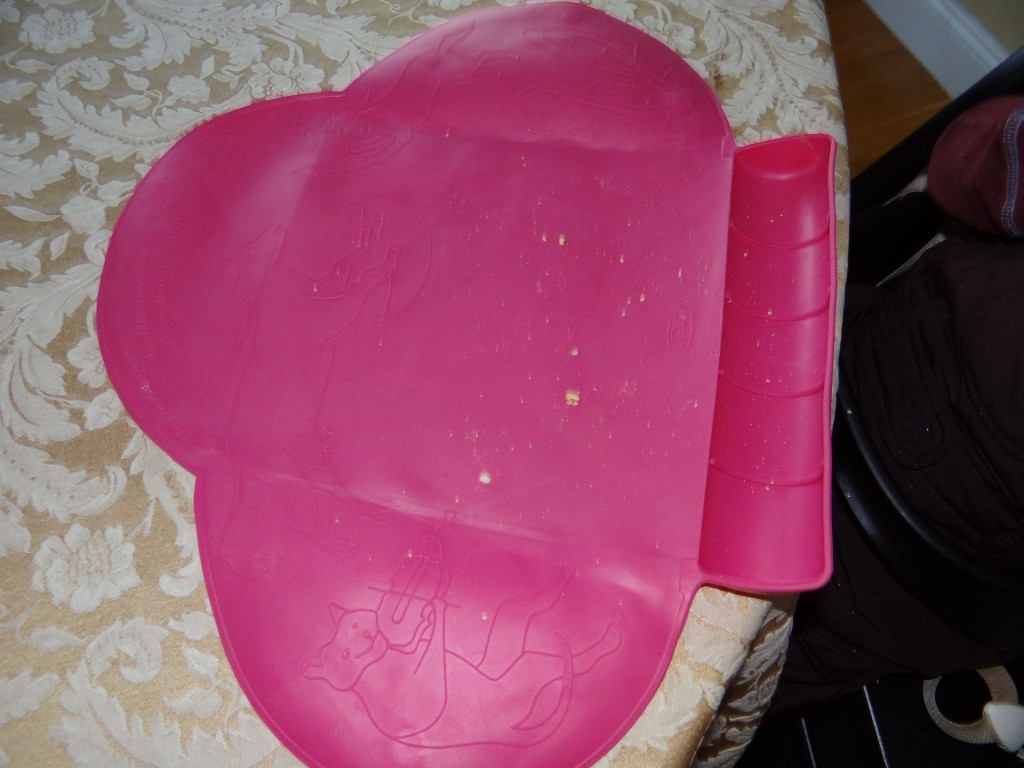 The TinyDiner placemat keeps my floors clean by trapping all the food remnants into the scoop. It protects babies from germs and contains the mess. I usually put Zane's food on the placemat, and if it drops, it goes right into the lip. No more food on the floor- such a great thing for a mom!
Once you are done using the TinyDiner, you can roll it up and then take it with you wherever you go. Roll it up, put the suction cups on the table, and voila- you have a wonderful placemat anywhere you go.
The TinyDiner Portable Placemat can be found on wherever Summer Infant products or sold on Amazon for $11.42.
2. Slumber Buddies is a wonderful product that is shaped like various animals and created soothing sounds and light snow. I know for me, Hayley has a difficult time sleeping. First off she is afraid of the dark and second, she can't seem to find her perfect lovey to calm herself down from her bad dreams that she has. We gave her the Bella Butterfly Slumber Buddies and she seriously is turning into a better sleeper, as it calms her!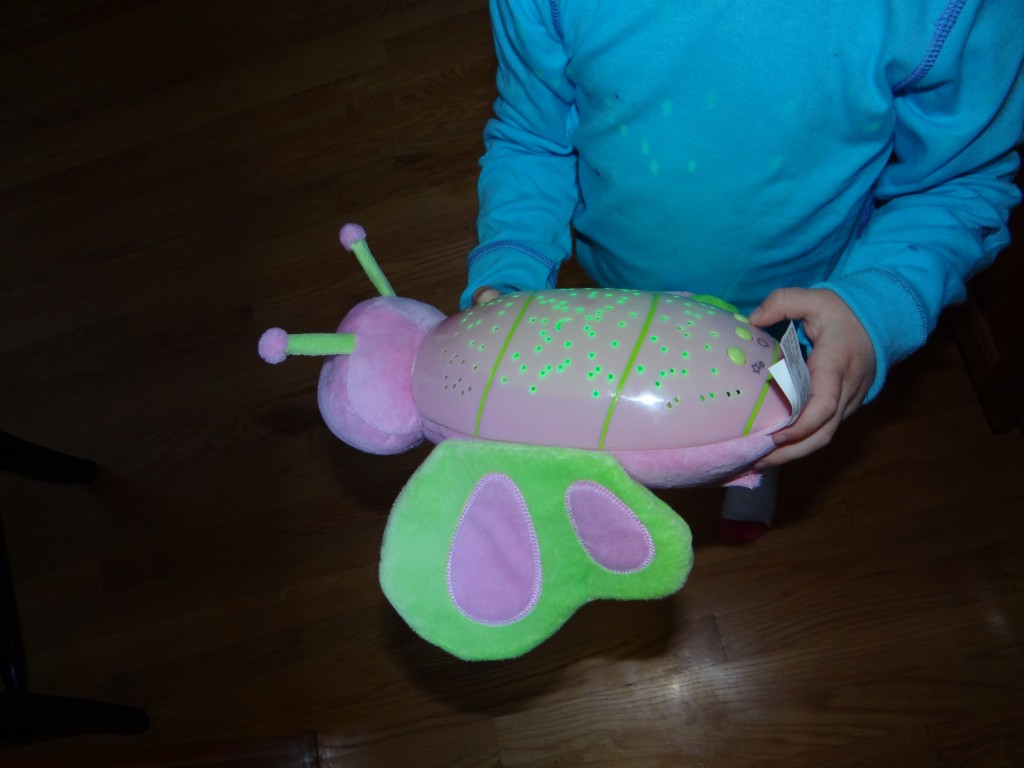 It features both soothing music and a light show right in the confines of your kids room. On the Slumber Buddies, they have a calm in starry sky display. When Hayley presses a button, she can see a full star skyline on her bedroom ceiling. No more being afraid of the dark, as it illuminates her room, without it being too bright.
It also features heartbeat, lullabies and nature sounds with 3 color soothing options. Don't worry if your kids like to go to sleep with it on because it has a 30 minute auto shut-off cycle.
If you have a child who needs some soothing sounds or lights to go to sleep, the Slumber Buddies are for you. Even if your child goes to sleep just fine, it is truly adorable having them light up their room with all stars from the Slumber Buddies. I secretly want one for my room-Shhh…Don' t tell!
The Slumber Buddies can be found wherever Summer Infant products are sold or on Amazon for $24.99.
This winter season be sure to peruse Summer Infant website for all their hottest winter products! Stay tuned because they will be coming out with some great new products too soon! In the meantime, definitely check out the Slumber Buddies and Tiny Diner, as they are both fantastic Summer Infant products.
Win it: One winner will receive both the Slumber Buddies and Tiny Diner. This giveaway, is run via rafflecopter so click read more to see the actual giveaway. The only mandatory entry is to tell me which other Summer Infant product you like from here: Summer Infant in the comment section proceeding the post. While the other entries are optional, I highly suggest you fill it out to increase your chances of winning. US only. Good luck!
*I received the above products for review purposes. As always, all my opinions are my own and not swayed by outside sources.