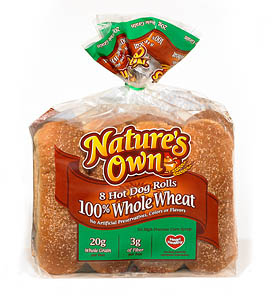 Bread…Bread…Bread! It is by far one of my favorite food items! We all eat bread in one capacity or another-from sandwiches, to baked good, to morning breakfast items. This year, I am trying out Nature's Own bread and I a big fan!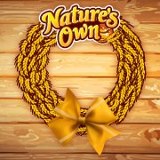 Nature's Own is America's favorite soft variety bread. They offer superb freshness, great taste, and a vast selection of bread products. They offer quality baked goods for just about every meal from soft variety breads, to premium speciality breads, white breads, buns, sandwich rounds, English muffins, bagels, and breakfast breads.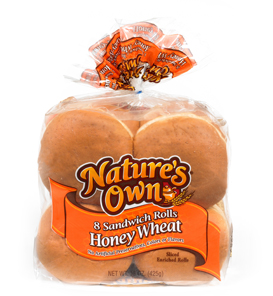 They started in 1977 and they are  happy to offer a large array of breads with some of the best ingredients, while specializing in presenting breads free of artificial preservatives, colors, and flavors. Their bread also does not incorporate any high fructose corn syrup, no trans fats, and  no cholesterol. They also offer a bread that is low-fat and contains high amounts of whole grains, high fiber, lower calories, and omega 3.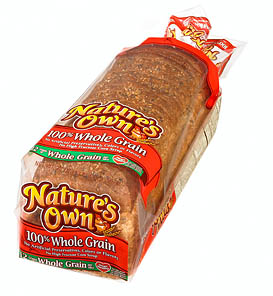 We were recently sent many Nature's Own products to try out and all of them were simply divine. We loved their 100 percent whole grain bread as well as their whole wheat bread. It was soft and delicious in each bite. We made many sandwiches with these breads, as well as making our favorite, french toast casserole with the Nature's Own breads. They also offer Honey Wheat, Honey 7 Grain, While Grain Sugar Free, Double Fiber, and Whole Wheat with Honey bread. They recently also introduced a new line that caters to sandwiches solely. They now have the 100 percent Whole Wheat Sandwich Rounds, Healthy Multi-Grain Sandwich Rounds, and Whole Grain Sandwich Rounds.
Nature's Own also offers an assortment of Whole Wheat Sandwich Rolls, Whole Wheat Hot Dog Rolls, Honey Wheat Sandwich Rolls, Honey Wheat Hot Dog Rolls, Whitewheat Hamburger Rolls, Butter Hamburger Rolls, and Butter Hot Dog Rolls. We used these when we barbecued  and they tasted splendid!
Be sure to check out the Nature's Own website to see all their wonderful assortments of breads, learn about great recipes, and find out important nutrition facts. Nature's Own is currently available in the southern half of the U.S from the Atlantic to Pacific, and as far north as Maine.
*I received several Nature's Own Products for review purposes. As always, all my opinions are my own and not swayed by outside sources.