I absolutely love shopping at Best Buy! We live about 10 minutes from the local Best Buy, but even if I didn't have one in close proximity, I would still shop at BestBuy.com. Best Buy has some fantastic gift ideas for everyone in your family. I know this year I will doing a lot of shopping at Best Buy and encourage you to do the same, as you get great quality products at reasonable prices.
Best Buy is great to find true value products. They even have a price-match guarantee, so if you find it somewhere else that it is cheaper, bring it to them and they will match it! For the convenience of shopping, Best Buy is second to none. They have the widest selection of products at reasonable prices and offer free shipping this holiday season! Best Buy also has an expertise staff who are on hand to help you out with any questions you have about any of the products featured at Best Buy. Best Buy Blue Shirts are unbiased experts who can help you pick the right gift for your lifestyle and make sure you have everything you need to wake up working this holiday season
My husband has been asking me some ideas of gifts for him to get me, so I thought I would compile some on my Best Buy wish list. I know I am making it easy for him to shop at Best Buy since it is so local and everyone at our local Best Buy is so personable! It is a true delight to shop at Best Buy.
Here are my top three wish list items from Best Buy:
1. Insignia DVD player: The Insignia DVD player looks wonderful and is priced at $29.99 which is extremely reasonable. Insignia is a great brand and I know that this DVD player would be a wonderful addition to my home. We truly need another DVD player since we are finishing our basement, and putting in another television.

2. Nostalgia Electrics – Retro Kettle Popcorn Maker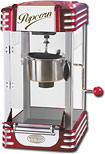 We are finishing our basement and putting in a home theatre in our basement. I would love to add a Nostalgia Electric Retro Kettle Popcorn Maker to go along with the theme of a home theatre. Movies and popcorn right in the comfort of my own home- what could be better!
3.  Chi Air- Expert Classic Tourmaline Ceramic 1″ rel="nofollow" Flat Iron-Pink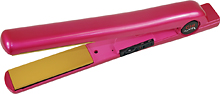 I desperately need a good hot iron and Best Buy has the Chi Air for a fantastic price of $99.99. A good hair iron goes along way for a women! I secretly hope he takes my suggestion and buys me the Chi Air at Best Buy.
I will also add that since we are doing a home theater in our basement, we are researching places to buy the actual home theatre. Best Buy definitely is a place we will be buying since they have the best rates, as well as great products to make our basement theatre look amazing!
Best Buy is a great place to shop at this holiday season!!
Here are some other great attributes for shopping at Best Buy this holiday season:
Best Buy is offering Free Shipping on all products on BestBuy.com through 12/27. Now through 1/2/13
•       Shipping deadline for holiday arrivals in time for Christmas is 12/19.
•       Best Buy can accommodate orders purchased on BestBuy.com through store pick-up until 3PM on Christmas Eve- perfect for last-minute shoppers!
•       Best Buy will price match products of both our in-store and online competitors throughout the season. The standard price match policy is valid on any gift purchased between 11/4-12/24 and runs through 1/24.  Online Price Match must be done at time of purchase. Check out bestbuy.com for more information.
I also have two very special promotions for this holiday season at Best Buy:
** Buy any 3 tablet accessories and save (up to $75, save $10; up to $100 save $15; up to $150, save $30). No coupon is necessary for this offer.
** 10% off coupon that is good for Headphones, Speakers and Health & Fitness Products that is valid 12/2-12/29. See coupon below:
Have fun shopping at Best Buy this holiday season!
* I am a Best Buy  Wolf Blogger. The reviewer has been compensated in the form of a Best Buy Gift Card and/or received the product/service at a reduced price or for free.