I absolutely love Hasbro for many great reasons. One it is a local Rhode Island company and headquarters are situated where I live, and two, Hasbro makes some of the greatest toys on the market that appeal to kids of all ages.
This year, Hasbro sent me a few of their popular toys for the ages of my children. Zane is 21 months and absolutely LOVES Sesame Street so they sent me the Let's Rock Grover Microphone, Let's Rock Cookie Monster Keyboard, and the Sesame Street Figure 2-Pack. Hayley these days is into the Littlest Pet Shop and loves watching them on television, so Hasbro sent me the Littlest Pet Shop Tricks and Talent Pets, and the Littlest Pet Shop Fairies Two-Pack for this holiday season!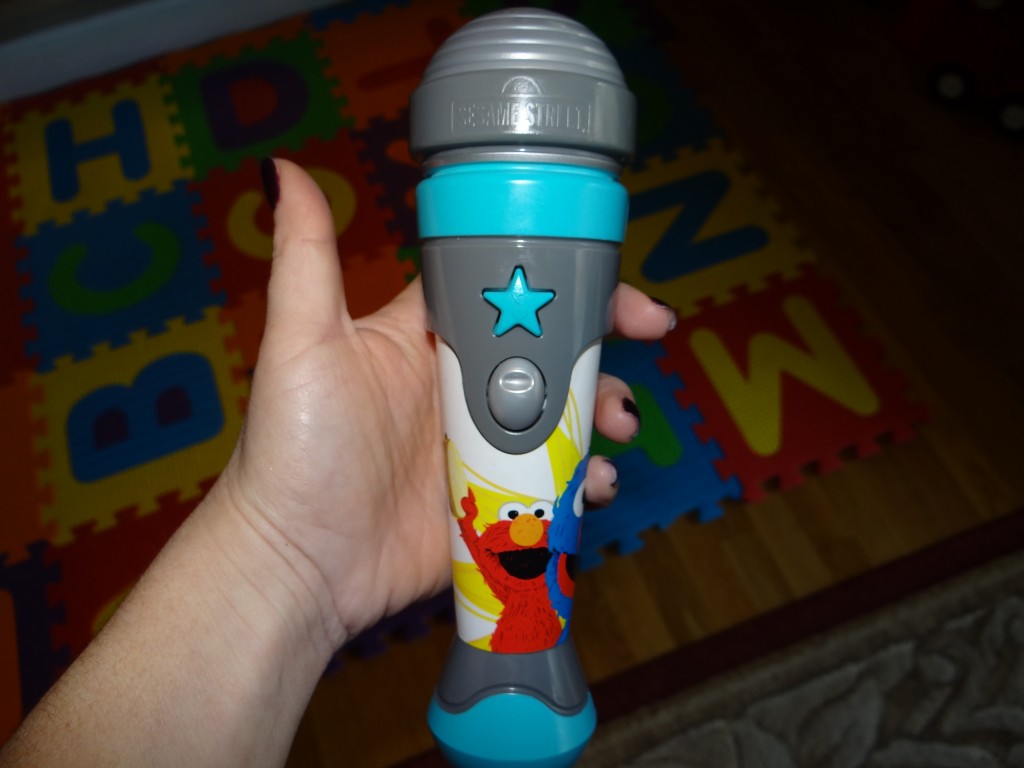 First off let me talk to you about the Sesame Street products from the Playskool line of Hasbro. First, the Let's Rock Grove Microphone, which Zane does not put down. It is a Sesame Street themed kids microphone with Elmo and Grover on it. It is a Sing out and Sing loud microphone that lets your children rock out! It is packed with fun features and three popular preschool songs including "Old McDonald" and "If You are Happy and You Know it." It has a button to amplify your children's voice and works just like a real microphone. If you have the Let's Rock Elmo, it is made to interact with it, so you can have your own rock party right in the confines of your own home. It retails for $14.99 at HasbroToyShop.com and major toy retailers nationwide.
Zane loves his Let's Rock Grove Microphone! It is a toy staple in our household and he, nor I, would have it another way. Along with that, Zane loves the Let's Rock Cookie Monster Keyboard. Playskool make the awesome keyboard toy with the Let's Rock Cookie Monster keyboard. It is packed with fun features, including three preschool tuns such as "This Old Man", "Row Row -Row Your Boat", and "Elmo's World." It has bright and light up keys. It has 3 fun modes including free play, which is a play anything you want list, play-along songs, which is play along to 3 pre-programmed songs as the keys light up, and band mode- which is a rock out to "Elmo's World" song. It also interacts with Let's Rock Elmo for a magical rock band experience. The Let's Rock Cookie Monster Keyboard is $19.99 and available at HabroToyShop.com and major retailers.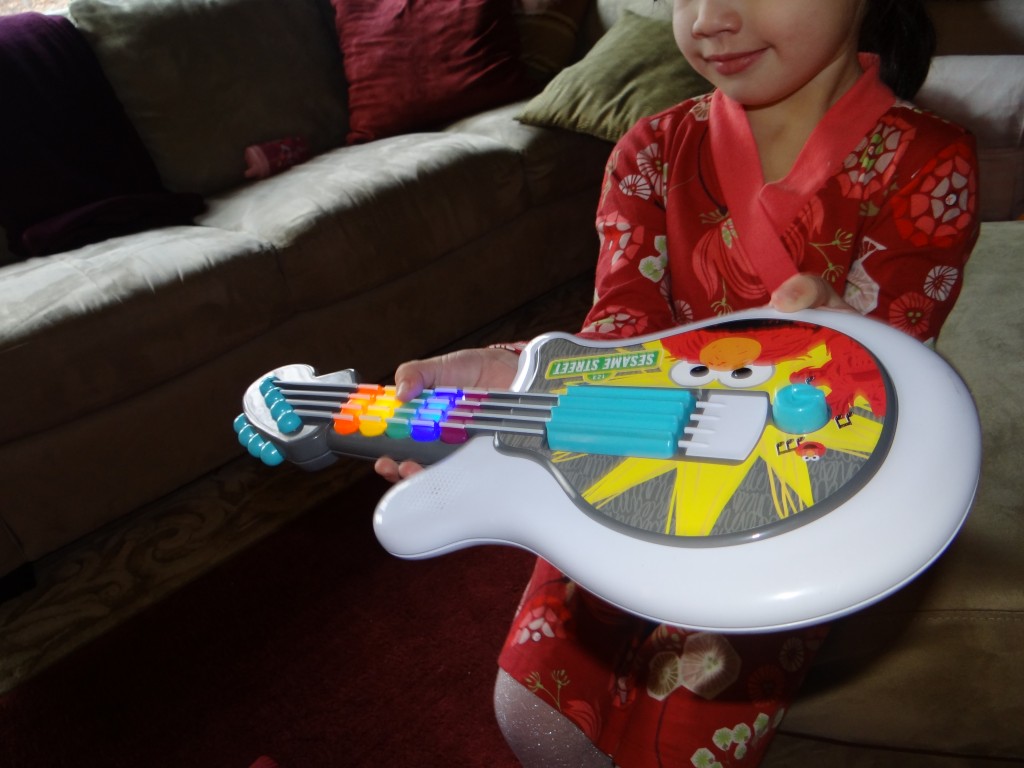 Along with that, Playskool has Sesame Street Figure 2 pack assortments. These are adorable figurines in all Sesame Street characters. They are designed to fit in little hands and your kids can take them with you wherever you go. The soccer themed pair includes a sporty Elmo and Count Von Count referee, and the skating duo of Abby Cadabby on roller skates and a skateboarding Rosita. Each 2 pack is sold separately and is available at major toy retailers and on HasbroToyShop.com.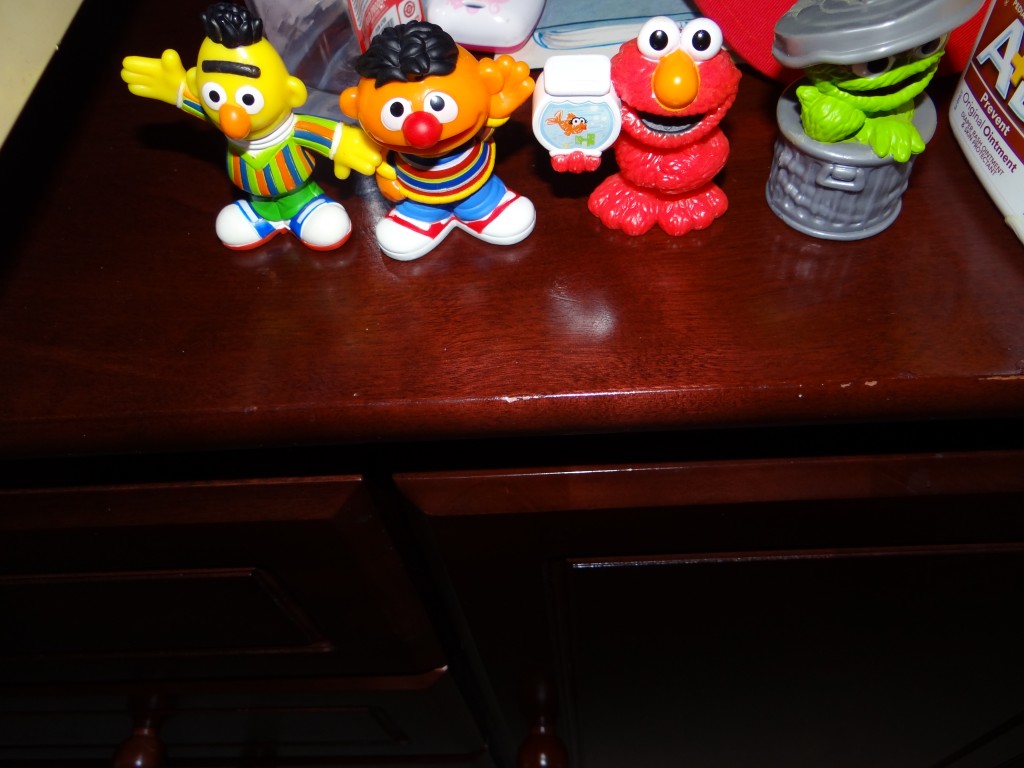 Since Zane received these toys, which he loved, Hayley was a little jealous so she received toys from the Littlest Pet Shop. Similar to the Sesame Street figurines, the Littlest Pet Shop has a two pack fairy set so your children can enjoy the Littlest Pet Shop in the confines of their hands. These are adorable, whimsical, and fun pets with bold colors. They sparkle in your child's hand. Each Littlest Pet Shop Fairies 2-pack assortment includes one winged fairy and a smaller fairy friend. Girls can collect 10 different whimsical packs. They are adorable if you have a fan of the Littlest Pet Shop. They retail for $4.99 each and can be found on HasbroToyShop.com and at major toy retailers.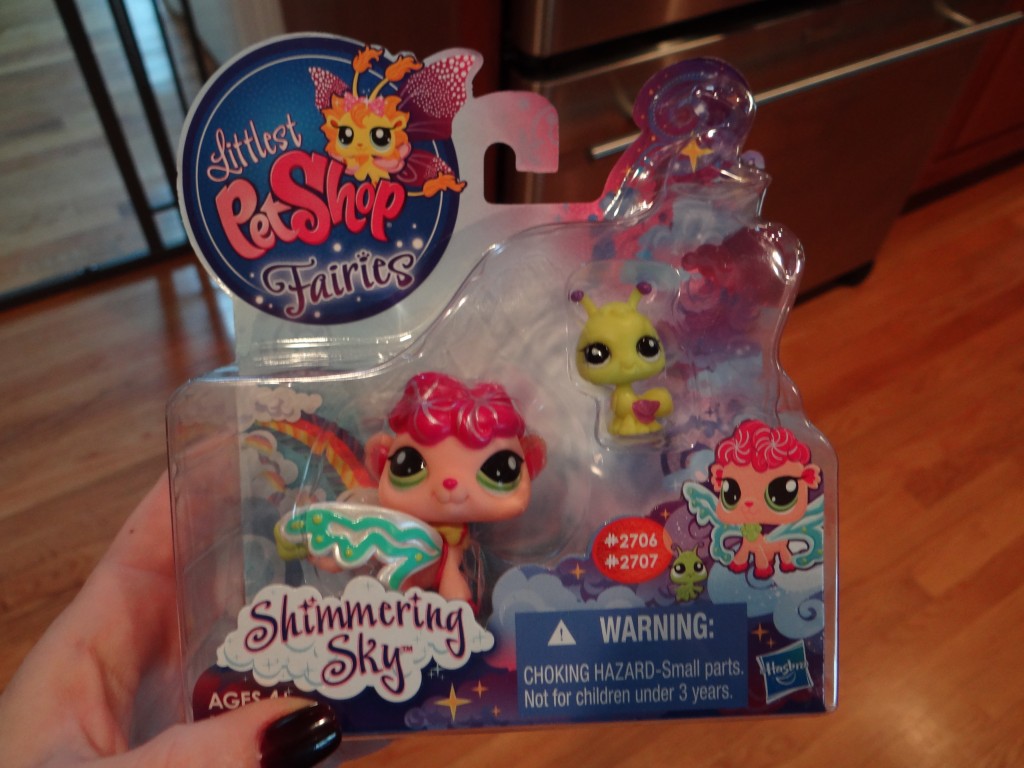 Lastly, we received the Littlest Pet Shops Tricks and Talents Pets Assortment. Each of the ten pets in the Littlest Pet Shop assortment shows off a unique talent and proves that these pets are anything by ordinary. Girls will delight in each pet's trick, whether it's pushing the poodle's head to make her ears wiggle and mouth open to "fetch" her toy or petting the sugar glider's head to make his eyes bling. The wings extend to pretend to "fly" through a ring of fire. Each pet includes a special feature such as plush ears, a glitter cape, a ballerina skirt, and more. Hayley is in the love with the Littlest Pet Shops Trick and Talents Pets Assortment. If you have a Little Pet Shop fan, these are the toys for you!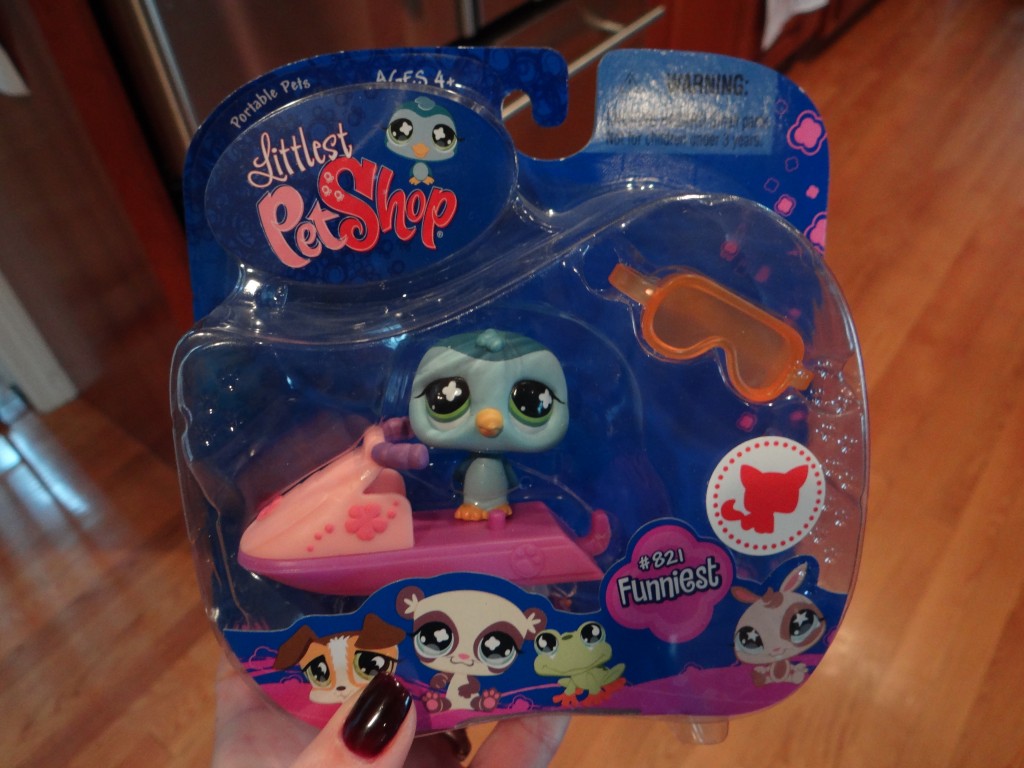 Hasbro makes a great selection of holiday toys this season. Be sure to check out their plethora of toys when you shop for your kids this holiday season!
*I was provided with the above toys for review purposes. As always, all my opinions are my own and not swayed by outside sources.