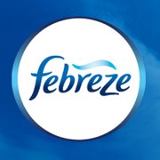 I have told you all over the past few months about the Febreze Holiday Seasons Giveaway they were doing! Well, On December 24,  Febreze announced the winner of their holiday contest, making one family's dream come true! Here was the essay that Derrick's fiancé submitted to enter to win the contest.

***My fiance, Derrick, does cable and works out of state for his job. This causes him to miss a lot of holidays, birthdays, family time, school functions for the kids, etc. Him missing holidays is hard on us all, him, our two children and me. He is such a great father, and calls multiple times a day, but it's not the same as being here with us celebrating. I think he deserves a little happiness because he works so hard to take care of us all, making it able for me to be a stay at home mom to our two children, with a third on the way! He lives in a hotel while he's working, so he never really feels completely comfortable, and he barely ever gets a home cooked meal. While he has every reason to complain, he never does, and is always trying to cheer us up by sending us home cards, letters, and little presents. I would like to be able to return the favor to him by being able to let him know that he's the winner of the Febreze Seasons Giveaway!***
Well, Derrick and his family won the grand prize. You can view the full video here or below to see Febreze making one family's dream come true! Visit the Febreze Facebook page and leave your response on their post :http://on.fb.me/ROvuZ6 to show them how happy you are for their winning!
And now for the winning video!! This video brought tears of happiness to my eyes!

*I participated in a campaign on behalf of Mom Central Consulting for Febreze. I received a promotional item to thank me for participating