Last month, I told you all about one of my favorite movies of 2012, Spider-Man and how I was going to get to see an advance screening right on my home computer, thanks to Vudu.com, before anyone else gets to officially own the DVD! The Amazing Spider-Man DVD set is coming out on November 9, 2012 but to my excitement, I have already watched it by purchasing the The Amazing Spider-Man Exclusive Blu-Ray +DVD Movie Gift Set. I told you last month how I purchased the DVD case (similar to a regular DVD case minus the movie), and was then able to enter my own special redemption code to use on Vudu.com starting 10/30! Well guess what, 10/30 came around and Vudu.com notified me that I could officially watch The Amazing Spider-Man on my computer. I was completely bummed because we were counting down the days till 10/30 came along and then once it did, Hurricane Sandy hit and we were out of power. We had a party scheduled with some of the local children in the neighborhood to have a fun Spider-Man party, but because of mother nature, it was canceled. However, we got to do our official Spider-Man party and watch The Amazing Spider-Man on Vudu.com on Halloween! How awesome is that!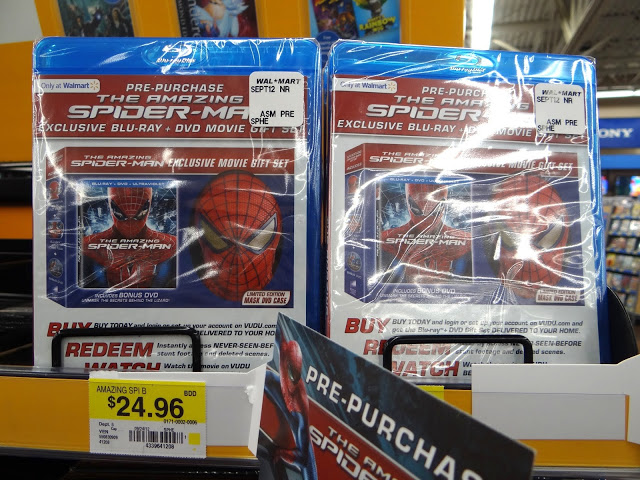 When the neighbors heard we were going to show an advanced screening of The Amazing Spider-Man on Vudu, they thought it would be fun if we could do it in true Spider-Man fashion. So, I headed to my local Walmart to go shopping for some fun Spider-Man products. Walmart has a vast array of so many fun Spider-Man products that I knew my neighbors would love. They had shirts, Spider-Man masks, Spider-Man costumes, toys, and so much more!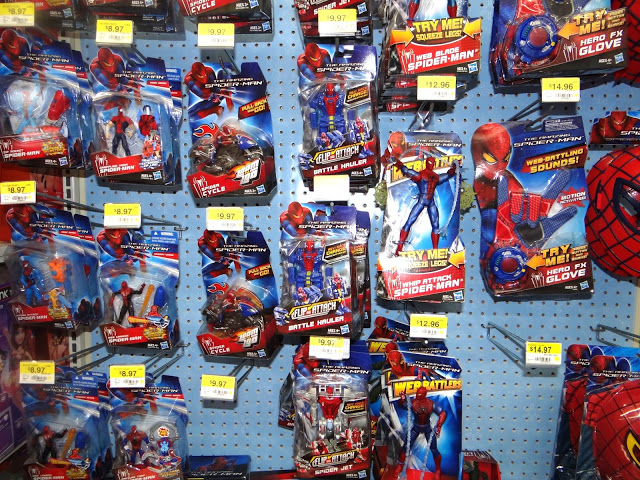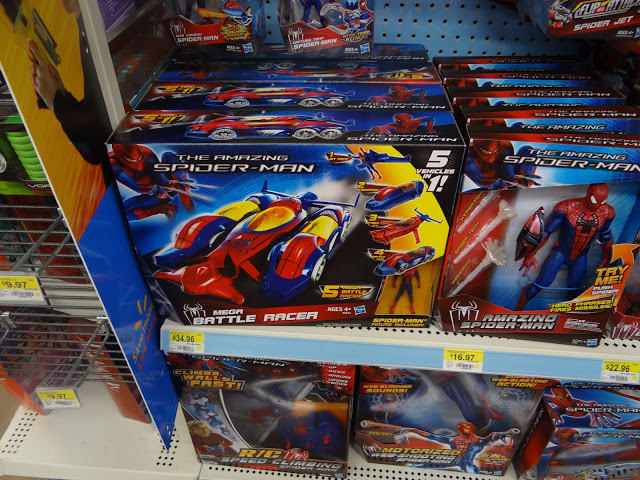 While I was there, I figured since it is a lunch time party, I would head over and pick up some Marketside Pizza. I have previously had this pizza before and I will tell you it is DELICIOUS! Since I got introduced to it, I pick it up every Friday night. The whole pizza, which feeds a small army, is under $7! It is a true steal for all the deliciousness. The particular Marketside pizza we got had a visual of Spider-Man on it. You can scan the pizza box with your iPhone, iPad, or Android device and you can have a full Spider-Man Reality Experience right before you and your kids eyes. The Amazing Spider-Man themed Augmented Reality triggers are available on the pizza box and display pallets throughout Walmart.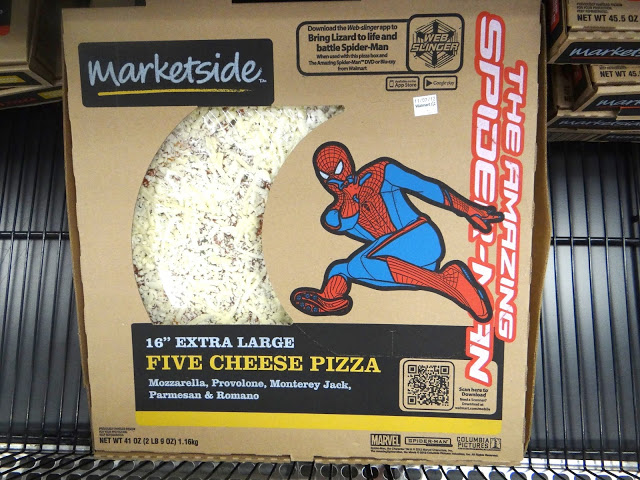 After we got home, Hayley was so excited to see the Spider-Man mask. She instantly asked me to put it on! While she is too young to participate in our Spider-Man/Vudu Screening Party, she had fun pretending she was Spider-Man.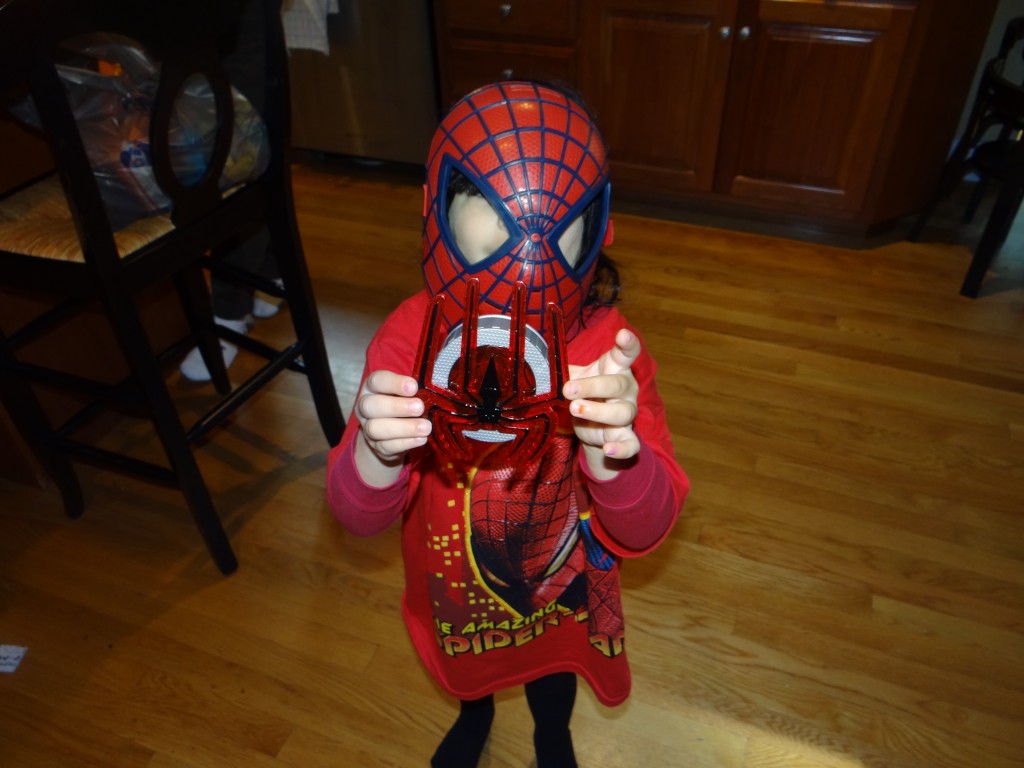 On Halloween, I headed to my neighbors house complete with my Marketside Pizza and #SpiderManWMT  toys and shirts! I also brought my computer so everyone could have the full Spider-Man watching experience on Vudu.com. Once I got there, the boys just loved playing with the Spider-Man toys and trying to reenact some of their favorite Spider-Man cartoon memories.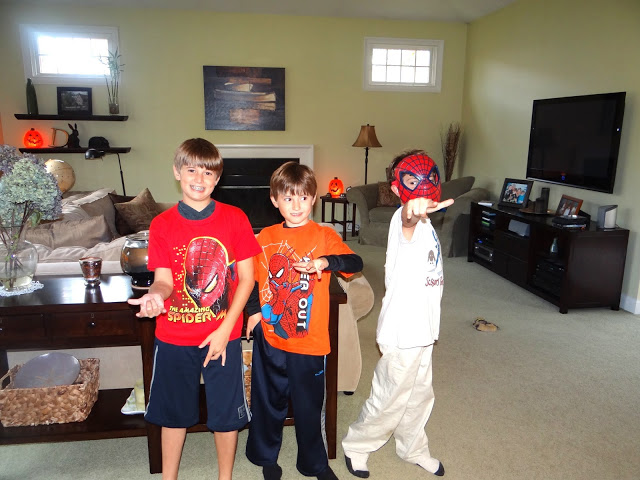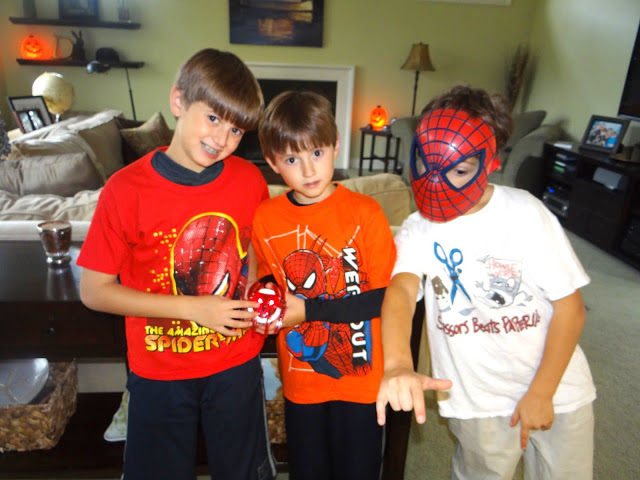 The girls wanted to join us for the fun. They were all ready to go Trick-or Treating: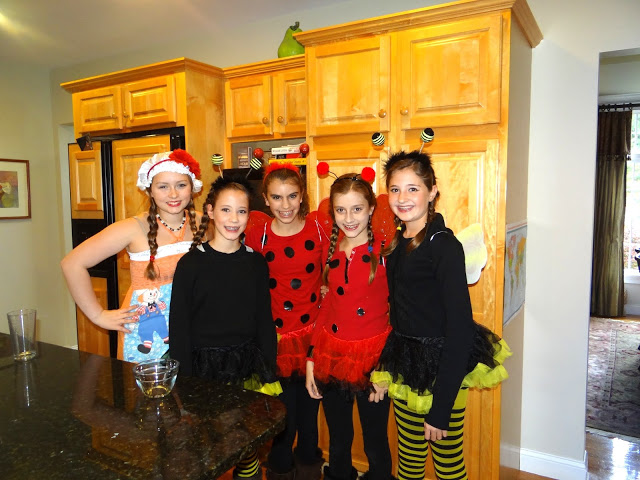 After they had fun playing around, we had some wonderful Marketside pizza. It was a huge hit, as I thought it would be!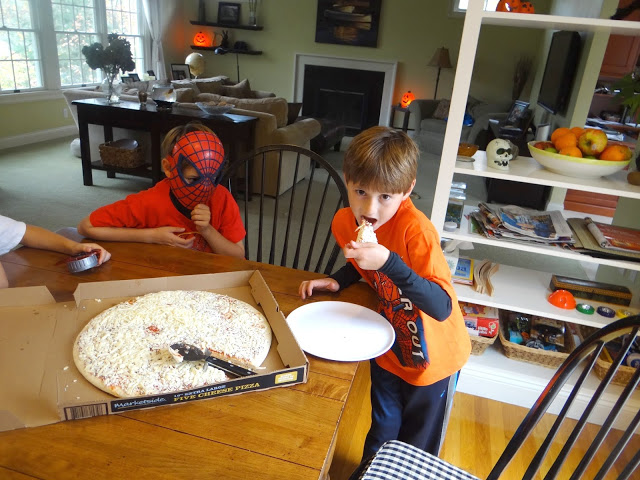 After we were finished eating, everyone gathered around my computer to watch The Amazing Spider-Man. I have watched movies through Vudu before but they had not, and they just thought it was so neat. I told them how easy it was to register for a Vudu account to see some of the greatest movies. When you register, you can even get a free movie just by signing up.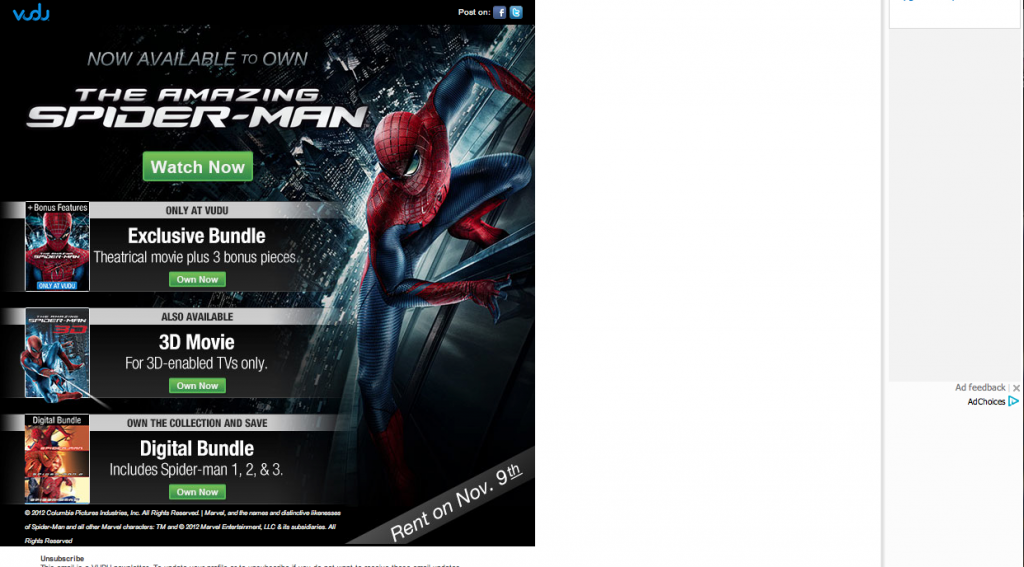 The Amazing Spider-Man on Vudu included the full movie, as well as additional bonus scenes that are not scene anywhere else. The boys LOVED the movie! I have already saw it in the theaters, but it was just at magical to watch it, in the confines of my own home. Andrew Garfield, who plays Spider-Man was absolutely terrific and I am very happy to hear he will be reprising his role for the next Spider-Man. It is truly the perfect movie for any Spider-Man fan out there!
You are still able to pre-purchase the movie before it gets officially released on November 9 to DVD. You will get to see the movie on Vudu and then when the actual release date comes, you will get the Blu-Ray and DVD discs mailed as a hard copy to your house. Hurry!!
Happy The Amazing Spider-Man watching and make sure to sure to follow The Amazing Spider-Man on Facebook and Twitter!