I have been talking all month about the importance of shopping on Small Business Saturday. Well, the day is finally almost here and I am truly so excited! I know most of you will be eating your Turkey dinners and heading out to do some Black Friday shopping. While I want you to have fun, I also want you to heavily consider shopping on Small Business Saturday- which happens to be this coming Saturday (the day directly after Black Friday). Wherever you are this Thanksgiving weekend, be sure to go out and Shop Small at all your local shops. By shopping small on Small Business Saturday, you are benefiting your local economy by putting money directly back into the economy! Just think about how beneficial this would be for your hometown!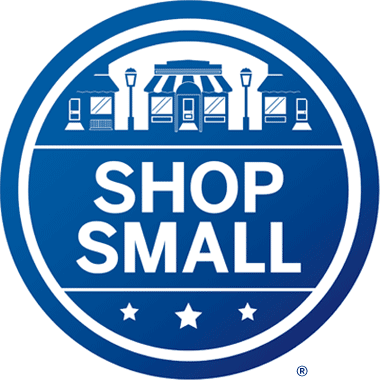 I will be visiting my mom and dad in my hometown of New Jersey this Thanksgiving weekend. While I am not in my home state of Rhode Island, I feel like I am doing a tremendous service by shopping locally in my old hometown. A lot of the local shops had to be shut down to the severity of Hurricane Sandy. However, I scouted out the ones that are still open, and I will be fully supporting all of them that I can possibly can on Saturday. My mom and I have a local plan of action to shop at some of our favorite mom and pop shops in my hometown. My mom has never shopped on the Small Business Saturday, so I am excited to introduce her to the Shop Small Movement. I know once she shops small this year, this will be her tradition every year to follow.
One of my all time favorite stores that I hope to stop at this coming Saturday is called Delicious Orchards. They have the most incredible bakery items and fresh cider. I have been going to the shop since I was a small girl, and truly can't wait to visit to show my appreciation again. I also can't wait to go to my favorite coffee shop near my parents house. I honestly forgot the name because it has been a few years since I visited, but it is a small coffee shop with perhaps 4 tables. The quaint atmosphere, coupled with the delicious coffee, makes it a great shop that I like to visit.
My mom also told me about a new clothing store that is brand new to the New Jersey area near her house. They just opened a few weeks before Hurricane Sandy and luckily were not impacted by the storm. We have it on our agenda to make sure we stop there to get some clothes for Hayley and Zane. I can't wait to check it out on November 24!
As for my local Rhode Island readers, be sure to check out some fantastic local shops including Learn All About It and Bellani Maternity. I support these places on a weekly basis and know if I was in Rhode Island  this Saturday, I would one hundred percent making a stop at these stores.
I urge you that after you finish your Thanksgiving dinners and spend the time on Friday doing some shopping; get a good night rest, and SHOP SMALL on SMALL BUSINESS SATURDAY! This Saturday I hope to see a lot of you shopping at your local shops and supporting the local economy. Wouldn't it be so great if we all shopped small on Saturday! Come join the Shop Small Movement this coming Saturday-November 24, 2012!
**I participated in a campaign on behalf of Mom Central Consulting for American Express. I received a promotional item as a thank-you for participating.