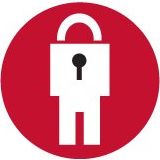 I know the moms out there will understand when I tell you that now that I have young kids, I love to do most of my shopping online. I avoid taking my two little ones into a crowded store at all cost, especially now that the holidays are nearly upon us, and I have so much serious shopping to accomplish. The Internet has been my savior, and I'm a huge Cyber-Monday fan. This year I am more prepared than ever now that I have my LifeLock protection in place to make sure that my identity and information are safe as I get through my holiday shopping list.
Last year I absolutely had to get my daughter a certain pair of boots which were sold out of all of the stores. Well, you know how when something becomes unavailable, all of a sudden you are on a total mission to track it down? So I did, and online shopping is brilliant for that type of fashion quest, but the seller was not a familiar retailer to me and looked like it was out of the UK. I threw caution to the wind and bought the boots online through them. I mean people shop online all the time right? Well, people also get ripped off online all of the time as well and my heart sank when I got a text from my credit card company asking if I had made a purchase from somewhere in Central America at 2am. It was the same price but made me nervous so I said it must be fraud, cancelled my credit card and was issued a new one. Well three weeks later a package comes in the mail covered in Chinese writing, and what was inside was my boots! I immediately called the credit card company and reinstated the payment, I felt so bad, even though it was a somewhat shady transaction.
I swore I learned my lesson from this and would never shop online again. Then I took my kids to the store a few times, and was reminded of WHY I love to shop online! This year is different because I have the security of knowing that I have LifeLock in place to protect me. I know they will alert me to potential threats and monitor the exposure of my personal information. I can call their Member Services 24/7 365 days of the year if I am ever concerned about a security breach. With the LifeLock proactive defense system I know that I am in good hands this holiday season, and that I can in fact avoid dragging two hungry small children through a shopping mall to get my shopping done.
Be be sure to play the LifeLock for Life game on Facebook for tons of insight into LifeLock's tips to stay safe! You can also follow LifeLock on Facebook/Twitter.
You can join LifeLock this Black Friday when they will be hosting a Black Friday Twitter Party!
Date: November 23rd
Time: 3pm PST
Hashtag: #LifeLock
*I am a LifeLock Brand Ambassador. All my opinions are my own and not swayed by outside sources.