I know most of you have heard me talk about my excitement on my next big undertaking on my house- doing my entire basement from head to toe, with my husband doing most of it! My basement is currently 1/4 finished, with that space functioning as the kids' playroom. The rest of the 3/4's of the basement is barren except for concrete walls. I have been talking about doing this project for quite some time now, but never really decided to officially do it till now! With the big storm we had in Rhode Island in 2010, my priority at that time was just getting the mold out of the basement. Now that there is no mold and we have a set amount of time, as well as funds dedicated to this project, I thought now was a better time than any to start.  It took some convincing to get my husband onboard (as he will be doing a lot of it himself with his family), but he is now ready as well. I am so excited for my dream project to actually start!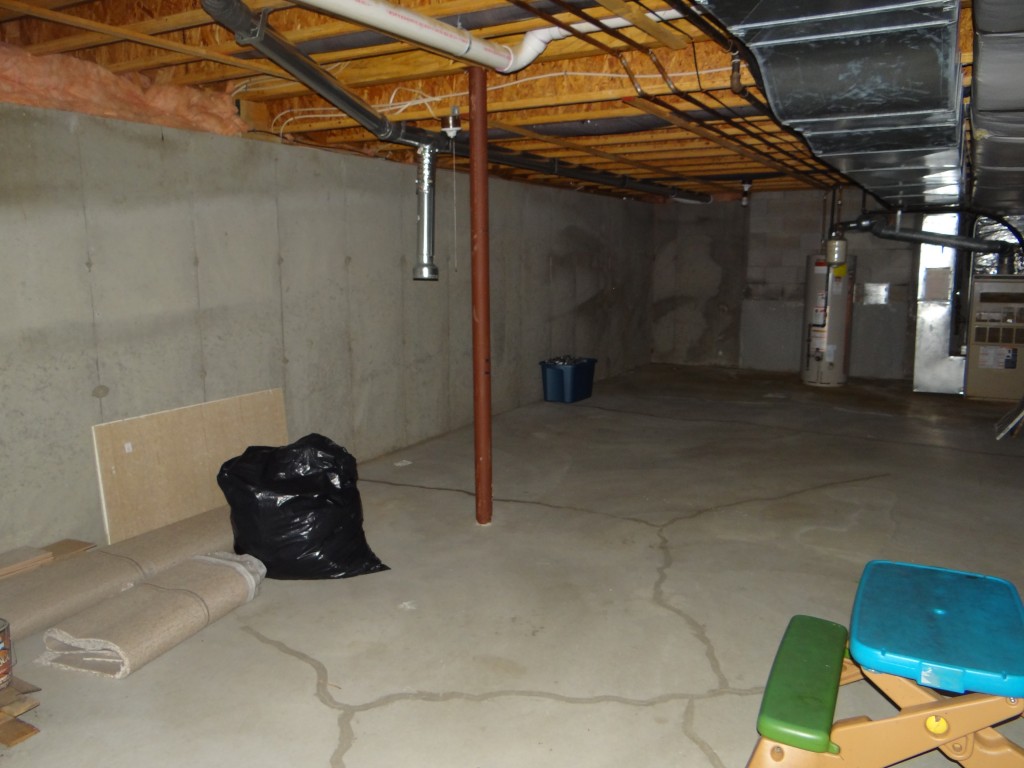 While we never have done a home renovation as big as this one, my husband  finished our basement in our old townhouse. Some tips that I recommend when doing a DIY project is to make sure the area you are working on it thoroughly cleaned out before you begin. Also double check the electric and power supplies prior to making any renovations. Lastly make sure you shop around and find the best affordable options out there.
I am lucky enough to find a great site, called Floor and Decor, which is a great place to go for a variety of flooring options at a low price from porcelain, ceramic, stone, tile, wood, and laminate! I instantly showed my husband the site and he was amazed at the variety of flooring options they have. We could do our whole basement flooring with Floor and Decor and not have to stick to one material either, which I like. Low price flooring is very important to me, as we don't want to spend an arm and a leg on unnecessary costs. For this reason, I like the idea of buying my flooring from Floor and Decor.

Floor and Decor is the leading specialist in the hard surface flooring market and offers the greatest, as well as broadest, selections of flooring. While I feel very comfortable ordering from Floor and Decor, I also love that it is all inclusive, in that I can also find the best selection in tiles. We are planning to use wall tiles as a blackspash around the bathroom counter that will we will be adding into the basement. My parents requested we added a small bedroom and bath downstairs, so I figured might as well add some excitement to the plain white counters with some wall tiles. I have my eye of on the Aconcagua Beige Ceramic tiles which I see at Floor and Decor.
I am so excited to show you step by step the basement renovations starting in January.  While I know it will be a lot of fun, it will also be a big undertaking. I am thinking about doing a bedroom/bathroom, new playroom area, and wet bar- my husband is already nixing all my ideas but I hope I get my way in some. Stay tuned..
I know though that one site I will definitely be checking out throughout the renovations is Floor and Decor. For your next home renovation, sure to check out Floor and Decor on their website, as well as on Facebook, Twitter, and Pinterest.
*I participated in a campaign on behalf of Mom Central Consulting for Floor and Decor. I received a promotional item to thank me for participating.