If you have not heard of Junk Food clothing, it is the original Vintage T-shirt company. They use a relax, retro-style to incorporate tee-shirts that bring the pop cultures of yesterday back again! With its comfy, cozy fabric and cool graphics, this brand has attracted the attention of many Hollywood stars including supermodel Heidi Klum's daughter, Leni Klum, American rocker Ashlee Simpson's son, Bronx Weltz, Hollywood actress Angelina Jolie's son, Maddox Jolie-Pitt and American pop-star Gwen Stefani's son, Zuma Rossdale.
When I first went on the Junk Food Clothing site, you can shop for retro shirts for kids, men, and women. The Junk Food Clothes shirts, are one of the biggest trends on the market and are now sold at Gaps countrywide.  They have so many wide assortments of vintage shirts including  Rock N' Roll, Star Wars, Superheroes, and many more.
I am sort of obsessed with StarWars growing up, so I wanted to review a Darth Vader top for Zane. This shirt, is so unbelievably cute. It says on it, "Join the Dark Side". On the bottom of the shirt, it says Vader in big letters. The shirt looks 100 percent vintage and is just perfect for Zane. Since getting this shirt, I have added a couple more Junk Food shirts for Zane on my holiday list.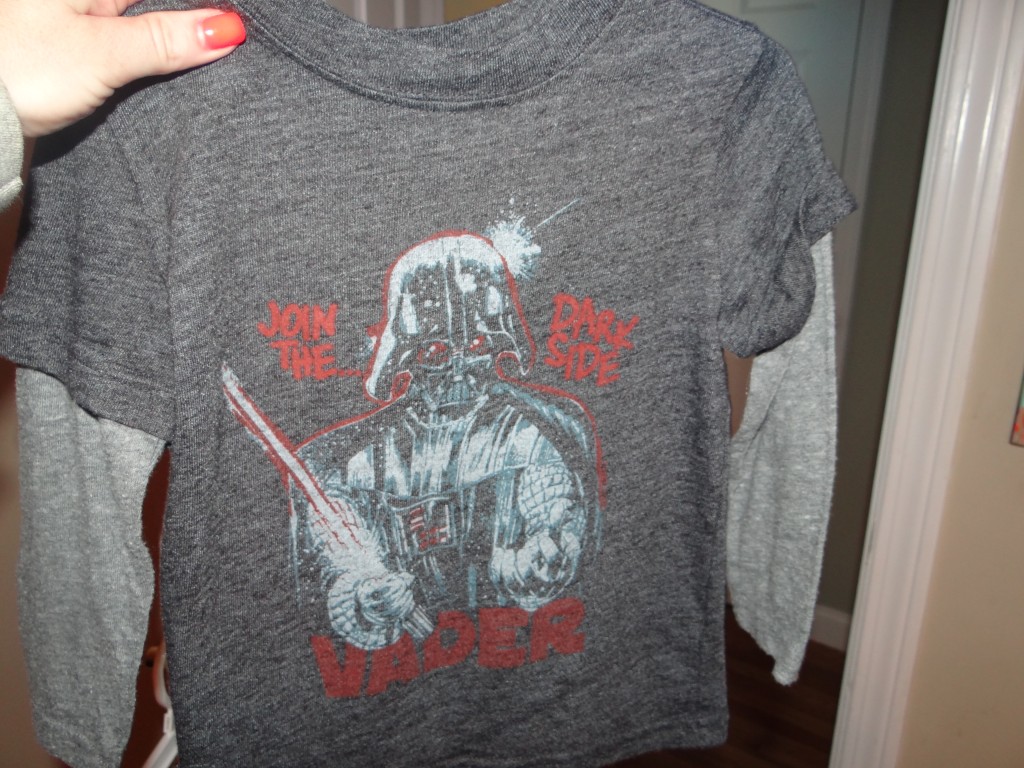 These shirts also hold up unbelievably well. Zane, only 18 months, constantly gets food on his shirt. The shirt has gotten some terrible stains and I was nervous that it would have been ruined. However, it has held up incredibly and passed this mom's wash test! Junk Food kids shirts are also extremely soft, which is important for comfort.
For this holiday season, check out Junk Food clothing on their website: Junk Food.
*I was sent the shirt for review purposes. As always, all my opinions are my own and not swayed by outside sources.