Hayley is seriously in love with new Disney Fairies Tinkerbell movie. She watches it almost everyday. For this reason, we were so excited when the Jakks Pacific sent us some of their most popular Disney Fairies dolls and products for the holiday season. Jakks Pacific is bringing the Tinkerbell movie to life with some of the most popular Disney Fairies toys!
Our first toy we were sent was the Disney Fairies Secret of the Wings Tink and Periwinkle Friendship Forever Two Pack.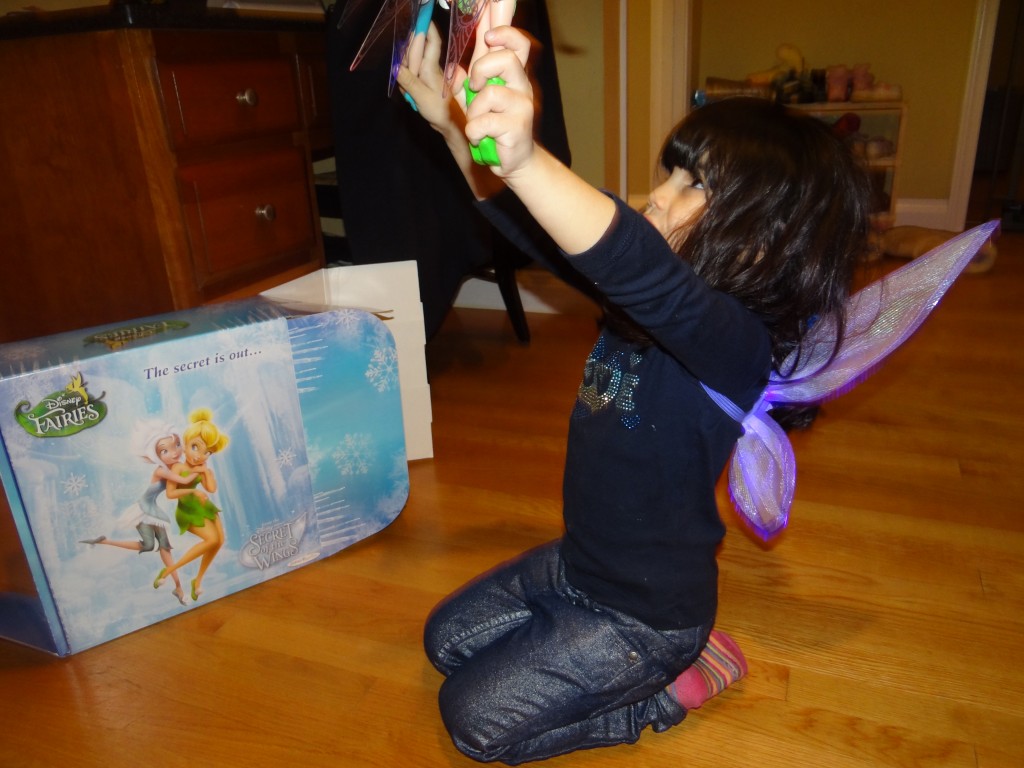 This Disney two pack is a must have if you have a Disney fairies fan in your life! The beautiful, giftable 2-pack features Tink and Periwinkle in their iconic winter fashions inspired by the movie. Hayley absolutely loves these two dolls. Tink is her favorite so she now watches the movie with her dolls by her side. She likes to say, "Mommy..Look, I have the same characters that are on the movie!"
I am a huge fan of her role playing and with her dolls, she is able to play with her dolls, right along with the movie. She likes to make up words for Tink and Periwinkle-it is really too cute! I love all the colors on Tink and Periwinkle, and the clothes are hip! Hayley is a little fashionista so it was fun to see her take Tink and Periwinkle's clothes on and off. I love that the wings are secured to a doll via a Velcro strap so she can keep them on, or remove them, if she wishes. If you have a child who loves Disney fairies, this is definitely the toy for them!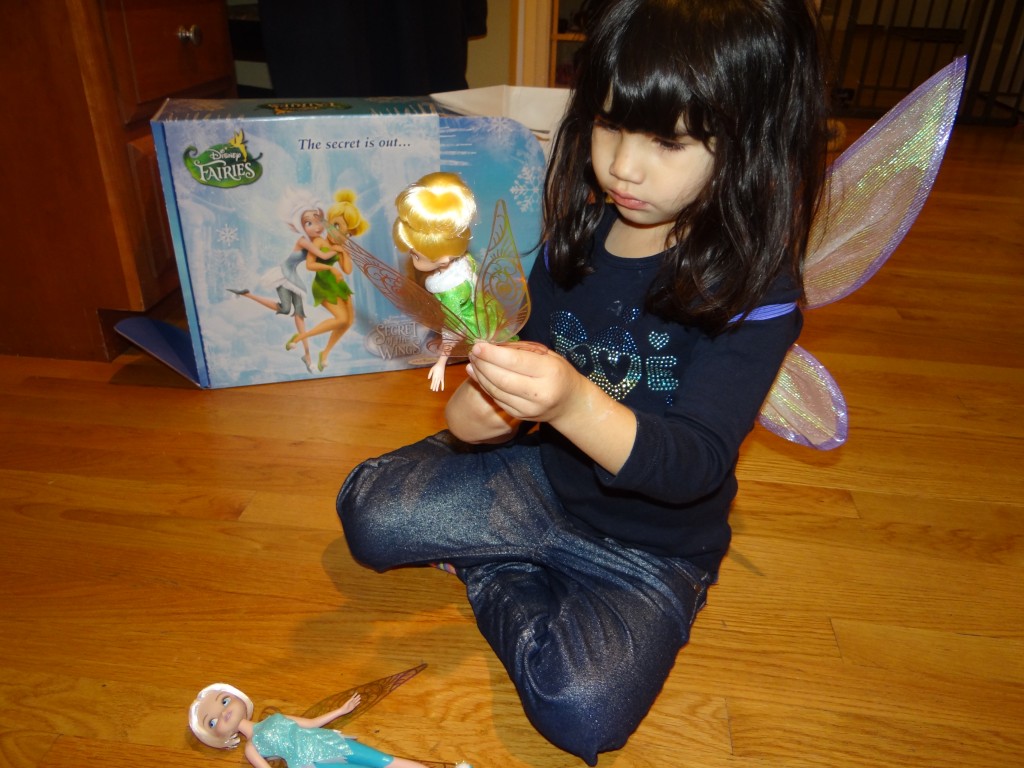 We also received the Disney Fairies Magical Light Up Wings. As Hayley would say,"No fairie is complete without her wings." With the magical light up wings, girls can transform into a Disney Fairy and live out their favorite movie moments! It features light weight fabric and fiber optic technology. The Disney Fairies Magical Light Up Wings come in six vibrant colors.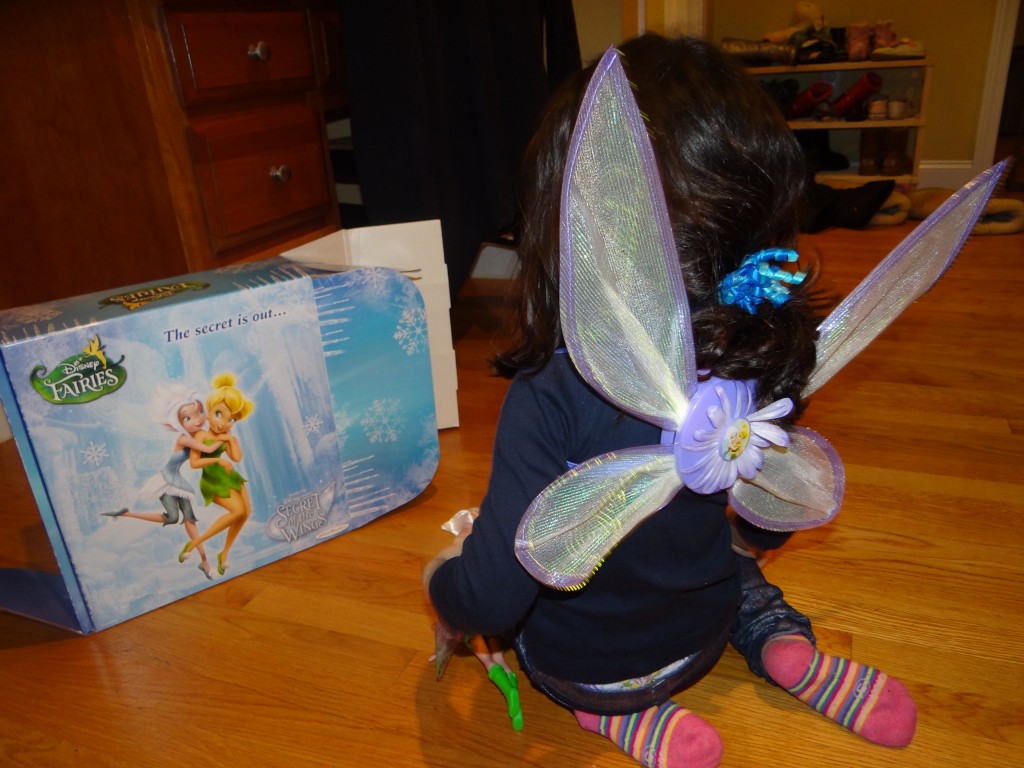 Hayley loves sparkling and shining in her Magical Wings. She likes to look at herself in the mirror and pretend she is a real fairy when she has her "special" wings on- as she likes to call it! The wings light up in any type of light and it is quite pronounced. Hayley liked them so much, that she took them to show and tell at school, to show her class how special fairies are.
Jakks Pacific has a whole line of Disney Fairies toys for this holiday season. They are all very reasonably priced and would make terrific gifts this holiday season!  You can also check out Jakks toys on Facebook and Twitter.
*I received the above products for review purposes. As always, all my opinions are my own and not swayed by outside sources.