Hayley in 2008 going to the polls at 3 weeks old. I still laugh at this picture.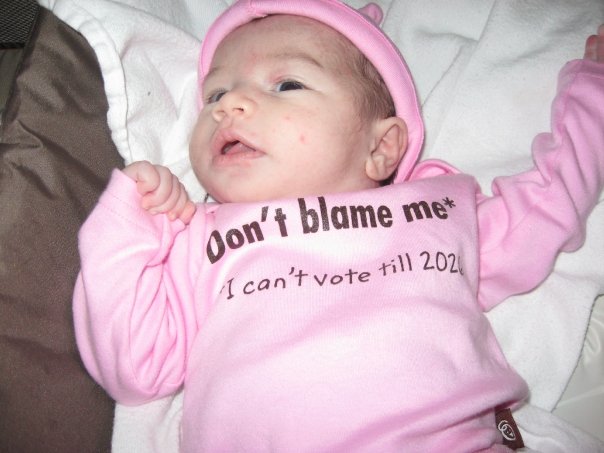 Here Hayley is at 4, telling everyone to remember to go out and vote!
Please remember to vote today! Even if you don't think your vote matters, it does! Go out and vote for the candidate who you believe will make the better choice, as well as voting for your local state elections. We only have one day to voice our opinion on who we think should win.
I am not political, nor will I ever divulge who I will vote for on any of my social media sites, but I will tell you that I am on my way to vote right now! It is crucial we all vote!!! Thanks!