Amber Regina is the premiere site of Baltic Amber jewelry. They have a full array of beautiful Baltic amber jewelry for adults including necklaces, bracelets, pendants, earrings, nuggests, etc all made Baltic amber. When I was looking at their site, what appealed to me greatly was the Baltic Amber Baby necklaces.
Zane is almost officially done with teething but boy was it a rough journey. He now has 16 teeth at 18 months, and we are just waiting on 4 more. When he was going through some hard core teething, nothing would soothe him at all. This all changed though when I let him wear the Amber Regina Baltic amber baby teething necklaces.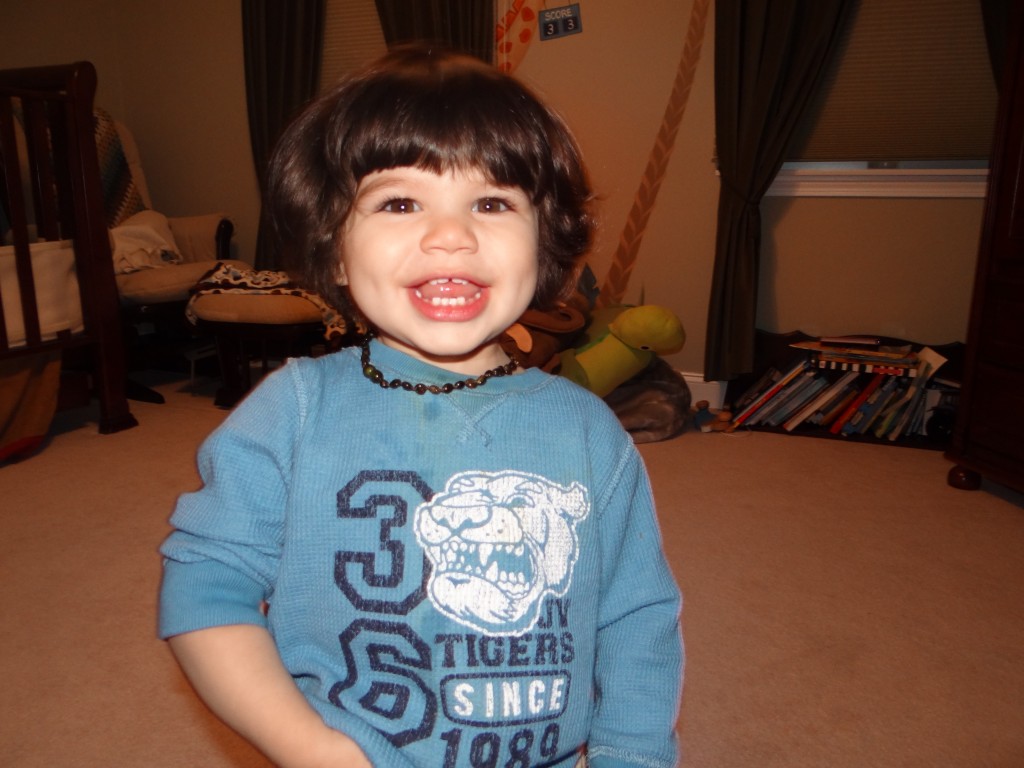 The Amber Regina Baltic Amber baby necklaces are beaded out of smooth 100% natural Baltic Amber beads using waxed cotton. Each bead is carefully knotted on both sides to prevent scattering in case the necklace breaks. I can assure you that Zane has two of these necklaces and they are made extremely well. He is a puller and even with trying to play with the beads, there is no way, it will come apart.
Baltic Amber teething necklace is a traditional natural baby teething remedy used in Europe to relieve pain. Baltic Amber is famous for its anti inflammatory qualities when worn on skin. It is created for wearing, not for chewing.
The Amber Regina Baltic Amber necklaces come in many different styles and colors. It has a fantastic break away clasp in case it gets stuck on something, in my instance, on Zane's hair. It is very easy for a mom or dad to remove, however, virtually impossible for a baby to do. Pricing on the Amber Regina baby necklaces are $12.00-$16.00.
Since we have started using the Amber Regina Baltic Amber necklaces, Zane has been so much more content. I notice a big difference in his behavior when teething. He seems very soothed and I notice he is not suffering as much through the teething process, as he was before he started wearing the necklace. I might also add- he look absolutely adorable wearing it!
To purchase your own Amber Regina Baltic Amber necklace, click here: Amber Regina. This would make a perfect stocking stuffer for the baby in your life.
*I received the above product for review purposes. As always, all my opinions are my own and not swayed by outside sources.