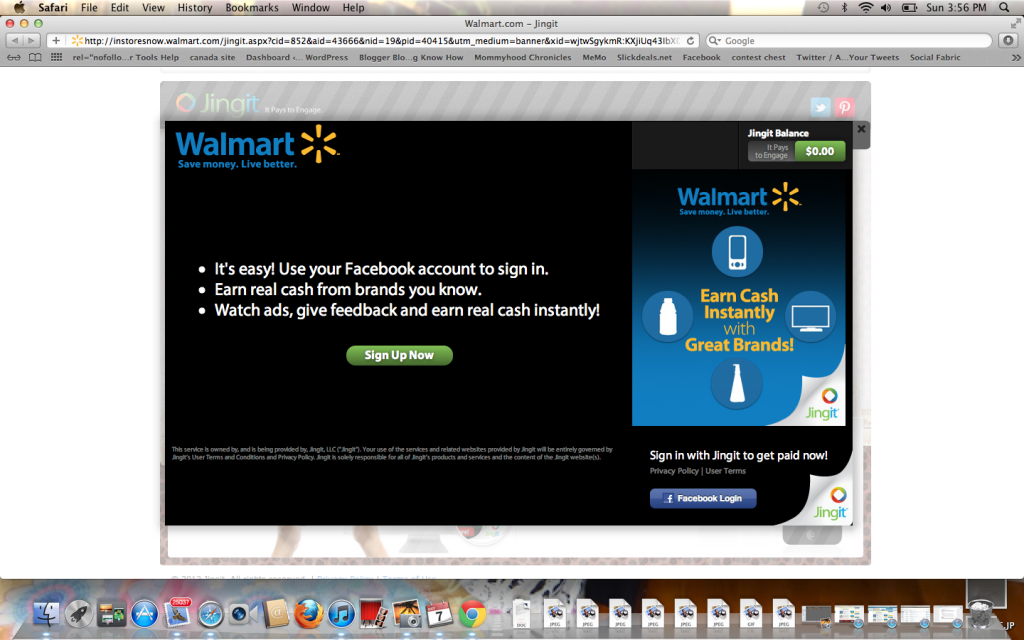 The title of this post is Want to Earn Money at Home and if you are like me, the answer is an astonishing YES. We'll, I have just the way for you to do it without much effort at all and it is fun. The new service is called Jingit and is a way to earn money simply by sitting in front of your computer. Yes, you just read that correct- you can sit in your pajamas if you want and earn money. If this sounds good, keep reading because it truly is an awesome service.
Jingit is a tech start up company that allows brands to pay you real and instant cash by paying attention to them. Because these brand truly value your time and want your input, they will pay you to take surveys and watch ad videos for them. By the way, when I am taking about taking these surveys- they are extremely short and you will instantly see the funds be added to your account. I know for one, earning extra money by doing this, will greatly help my family with incidentals and I know it will help yours!
So I know this sounds all great but I am sure you are wondering how do I sign up? I will walk you through it but let me stress to you that signing up took all of two minutes to do. You simply go to the #Jingit site and will be prompted to an area where it says Earn now: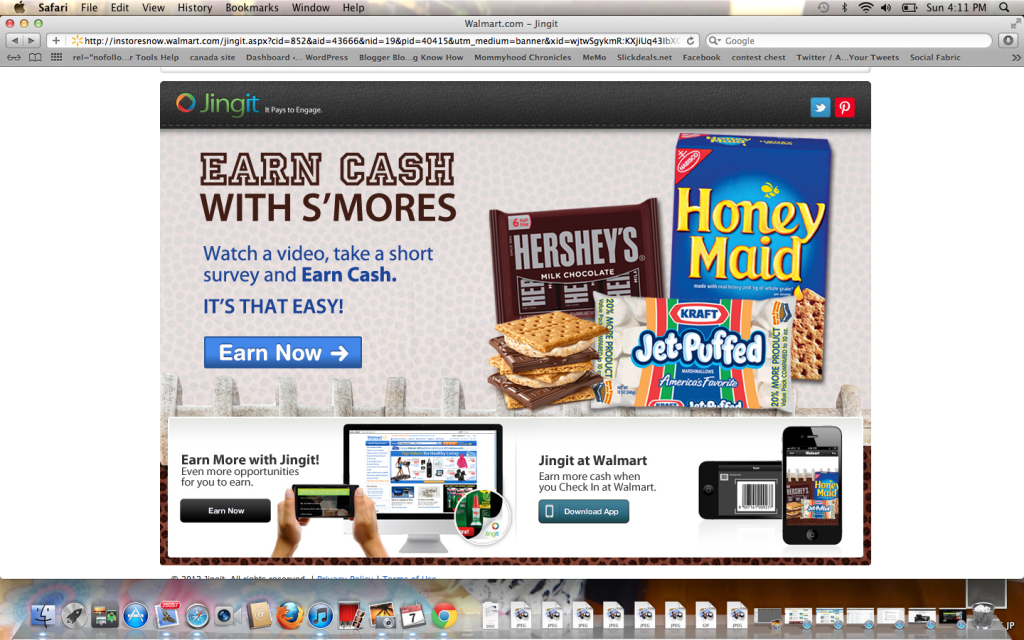 When you press that, it will prompt you to use your Facebook login to get started. I assure it is extremely secure! It already pulled all my information from my Facebook account, and all I simply needed to do was verify the information. After the sign up process is done, I was prompted to verify my mobile number, so a text message could be sent to me with my verification code. Within a minute of verifying my number, I received my code and was able to start Jingit to earn some extra money.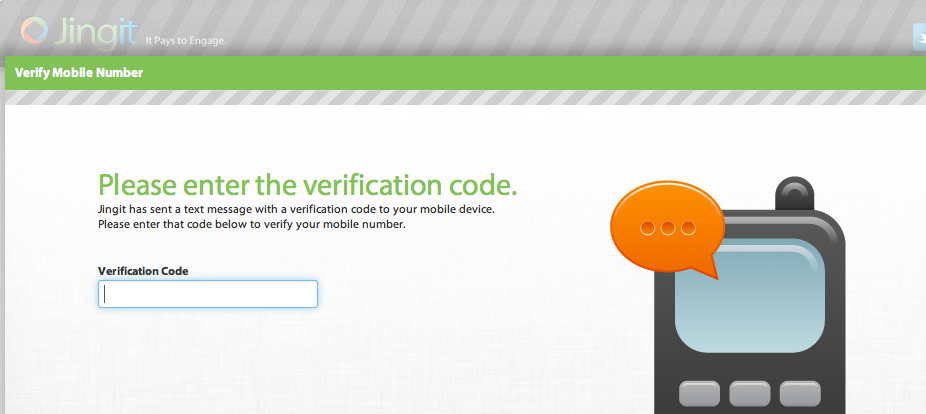 While I did this on my computer, you can also download the mobile app so you can Jingit on the go! You can bring it with you to some of your favorite stores, including Walmart, and earn money while shopping. Doesn't that sound awesome!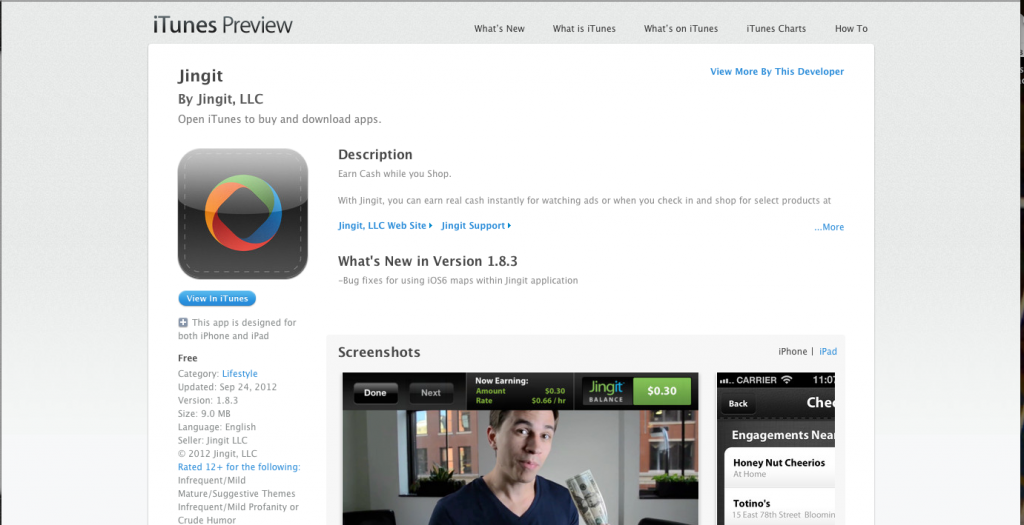 So not it is time to tell you how I made some money! I simply watched an ad for a company, answered a three or four question multiple choice survey, and instantly got money added into my account. The first survey I filled out was for S'mores. It featured some easy questions about Kraft and Hershey including these:
Then I watched the short video for this ad that told me about S'mores and some of the featured brands. When I was done watching I started earning money into my account which is noted in the Jingit Balance.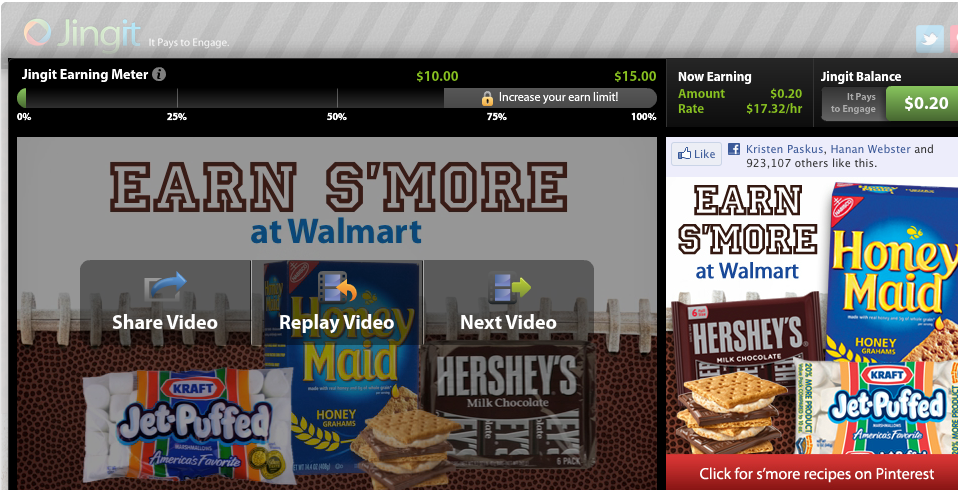 You can then go on to do other ads and keep earning money. I had so much fun doing the ads and surveys. The Elmer's ad was a favorite of mine since it is one of my favorite brands when it comes to shopping for school supplies. It was very easy to watch the short video and answer a few questions to add even more money to my account.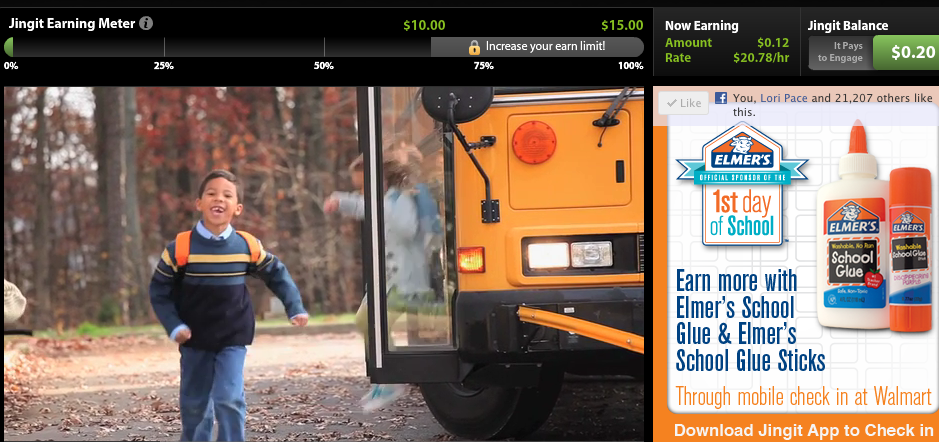 To cash out, you can sign up for the exclusive Jingit Visa Debit Card once you reach $3. This card works anywhere Visa is accepted. It also readily allows you to cash out from your online Jingit balance. Pretty easy to do and takes all of hassle figuring out how you are going to be paid.
*****I HIGHLY URGE YOU TO SIGN UP FOR JINGIT AND START EARNING MONEY FROM HOME, WATCHING SOME SIMPLE BRAND ADS!  SO EASY TO DO.. SO FUN TO LEARN ABOUT YOUR FAVORITE BRAND…SO GREAT SEEING MONEY GETTING DEPOSITED INTO YOUR ACCOUNT!! SIGN UP HERE: JINGIT*****
You can see my full google plus album here: google plus. Feel free to like Jingit on Facebook/Twitter to learn even more about this wonderful service.
"I am a member of the Collective Bias™ Social Fabric® Community.  This shop has been compensated as part of a social shopper insights study for Collective Bias™ and Jingit #CBias #SocialFabric"