Hayley seriously has an obsession with Barbies. I could probably count around 30 Barbies that she presently owns with more coming in for the holidays. While I love her Barbies, they do end all over my house. I find a Barbie in her bed… a Barbie on the couch… A Barbie in the bath- you get the picture!  Putting all these Barbies away is a true nightmare!
While we do have toy storage bins for her Barbies, they usually get lost with her other toys and then she complains, "Mom, I can't find any of my Barbies."  Also with the toy storage bins, there is no way to have all her Barbies in a nice, organized space so she could take them out at any time of the day.
This all changed when we found about about the Barbie ZipBin Dream House! What this is, is a toy box and a playmat all in one. Sounds pretty neat right? When we received the ZipBin, it looked like this in the packaging:
Once I opened it, it simply laid out as a Barbie mat where Hayley can have fun playing with all her Barbies. On the playmat was a Barbie scene, where she could use her imagination and put her Barbies all over. She had a lot of fun playing Barbies on her playmat!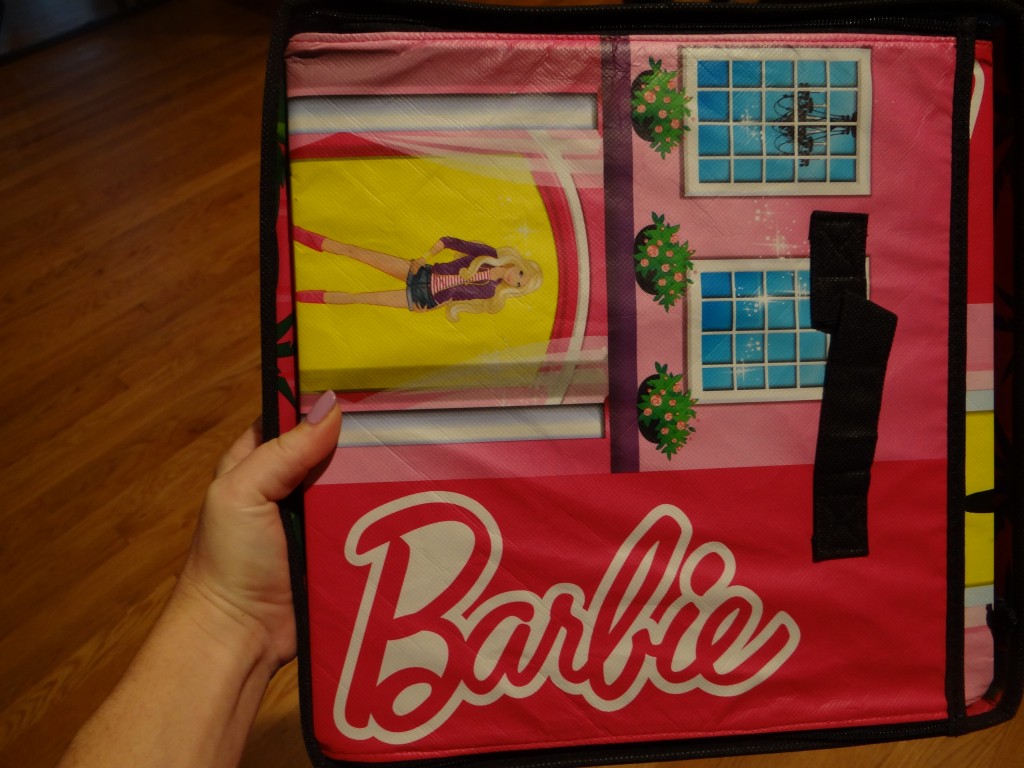 Now, for the best part- it actually folds into a toy box for storage of her Barbies. I simply flipped over her playmat and all four corners had a place to zip up to create a sturdy box. It was very easy to do and took me all of two seconds to have it zipped up to a toy bin. I loved the idea because it kept all her Barbies in one place and Hayley loved it, because now she could bring all her Barbies with her on the road to her friends houses or to visit her grandma! You know a girl needs to travel with her Barbies!
The  Neat-Oh Barbie ZipBin Dream House is colorful and durable. You can easily wipe the playmat in case drinks or food get spilled on it. It also meets all the child safety standards. The dimensions of the bin are 12x12x12 inches and the mat is 36x36x36 inches.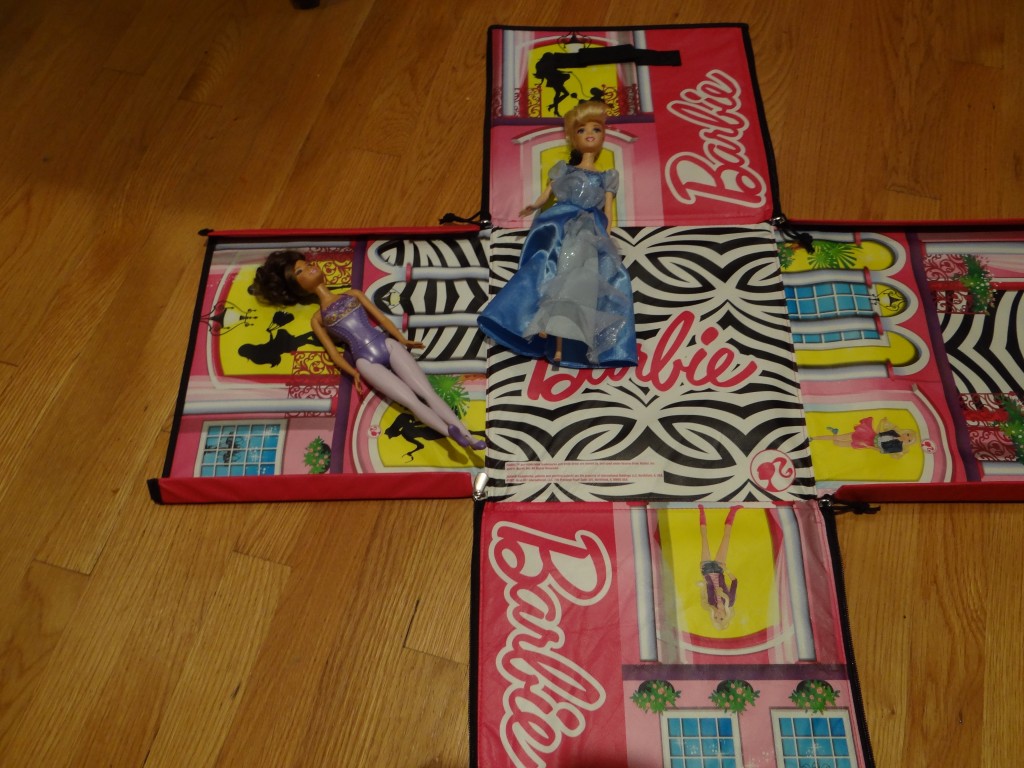 This is the perfect gift this holiday season for all the Barbie lovers out there! Don't worry though, if your kids are not into Barbies. They also make Dinosaur, Hot Wheels, Lego ZipBins forall your kids to use their imaginations for play! Why buy a regular storage bin this fall season- simply buy a ZipBin so they could play and clean up with the same product!
The Barbie ZipBin is available on their site, Neat-Oh for  $19.99 which is an extremely reasonable price for a wonderful product! It is only sold on Amazon as well!
*I received the above product for review purposes. As always, all my opinions are my own and not swayed by outside sources.