These days, Hayley takes my iPhone and starts playing all the apps that I have downloaded for her. While the kids apps are fun, I truly have not found anything as great as the Cypher Kids Club app, which is available on the iPhone, iPad, and iPod.  The app seen here is set to work with the Cypher Entertainment Augmented Learning Cards which are readily available at Target.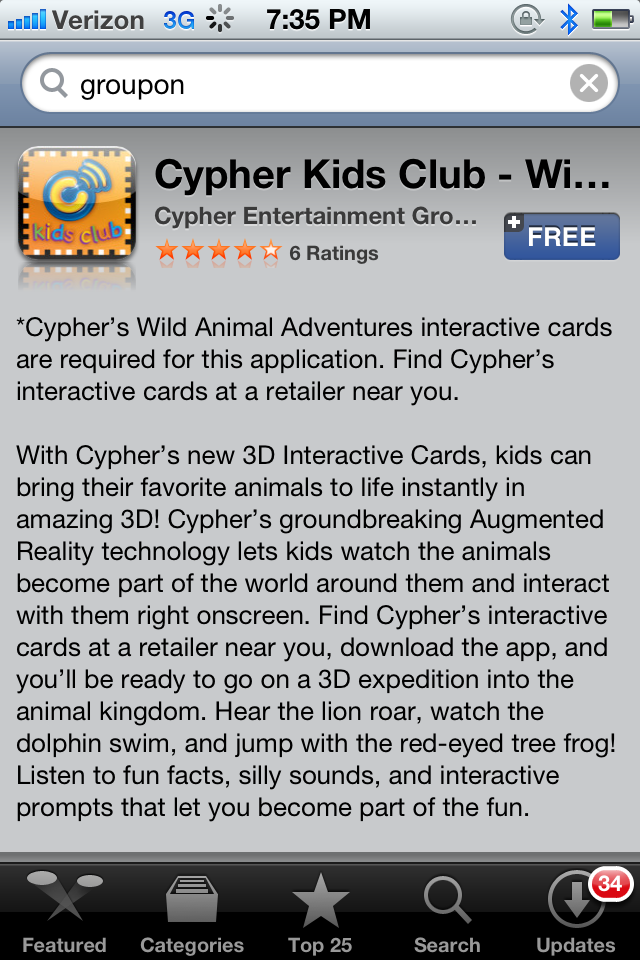 I have heard about these Cypher Entertainment Augmented Learning Cards before, but I did not know too much about them. So I set off to go Target and found 3 wonderful sets of the Augmented Learning Cards including the Wild Adventure Cards, Number, and Alphabet Sets. We decided to purchase the Wild Adventure Cards to sink up with the #CypherKidsClub Wild Adventures App.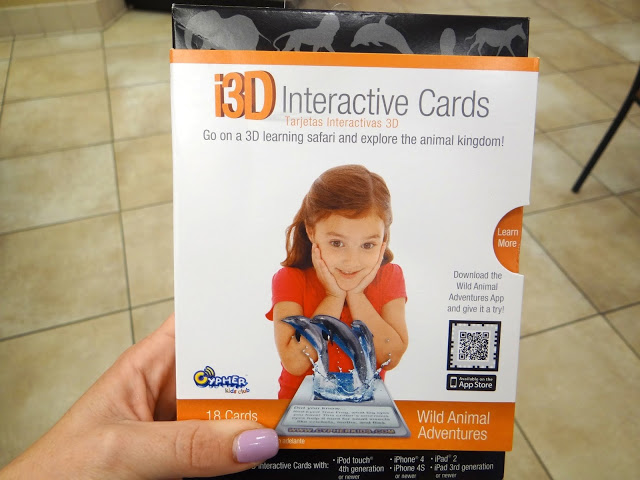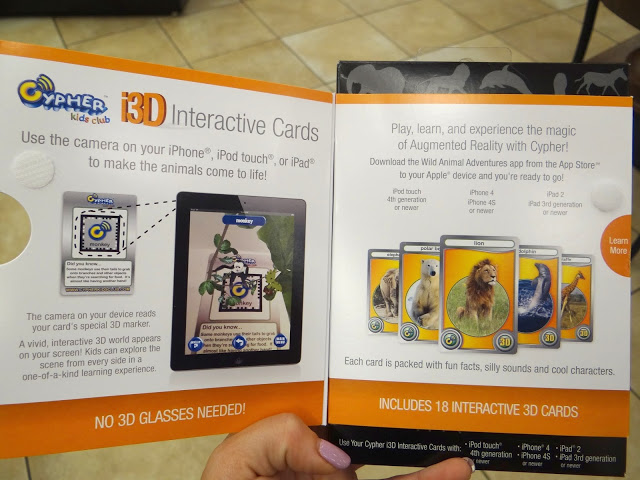 If you are not familiar with augmented learning, it is truly fascinating. The way it works is when hold your tablet or smartphone in front of the card using the app, the camera on your device will read special 3D markers. 3D images will then begin to display vividly in an interactive way that kids can explore from every which side in a one-of-a kind learning experience.  The 3D images will then "pop" out in front of your kids' eyes and move and talk with them. For instance, with the Wild Adventure cards, when Hayley scanned the card with the phone app and matched up the barcode, an animal image came to life right before Hayley's eyes.
To see what I mean, I want to show you an actual example. The Wild Animal Adventure set contains many different kid of animal cards that look like this on the front: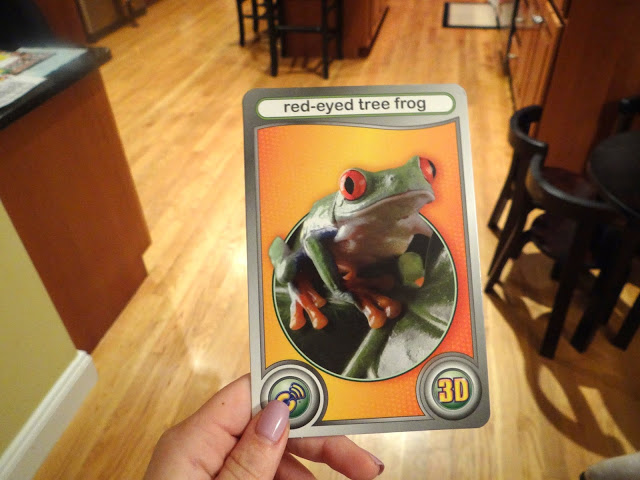 And this on the back: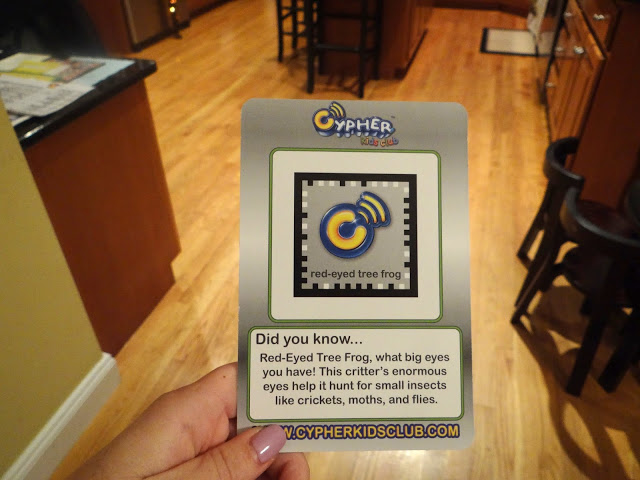 Once you open the Cypher Entertainment Learning app, it will direct you to either do snapshots using the cards or exploration. Since Hayley was so excited, we tried them both right away. She decided to pick up her first card- the monkey- and do a snapshot with it. It tells you to place the AR card in front of the device, so Hayley took her monkey card and placed it about 12 inches from her face with the camera. You can't believe what happened next! A 3D Monkey image came popping out of the screen!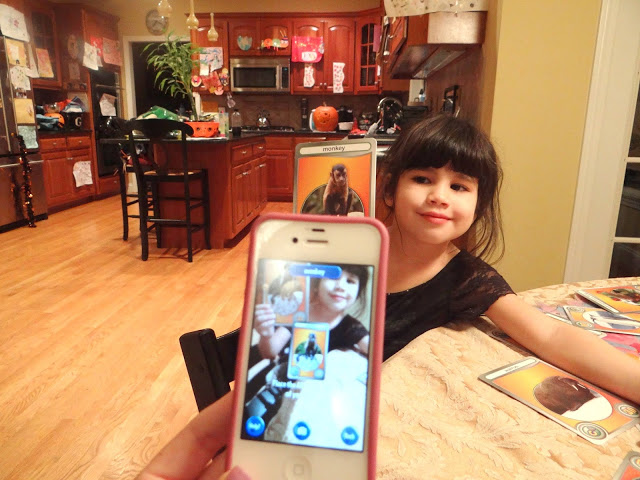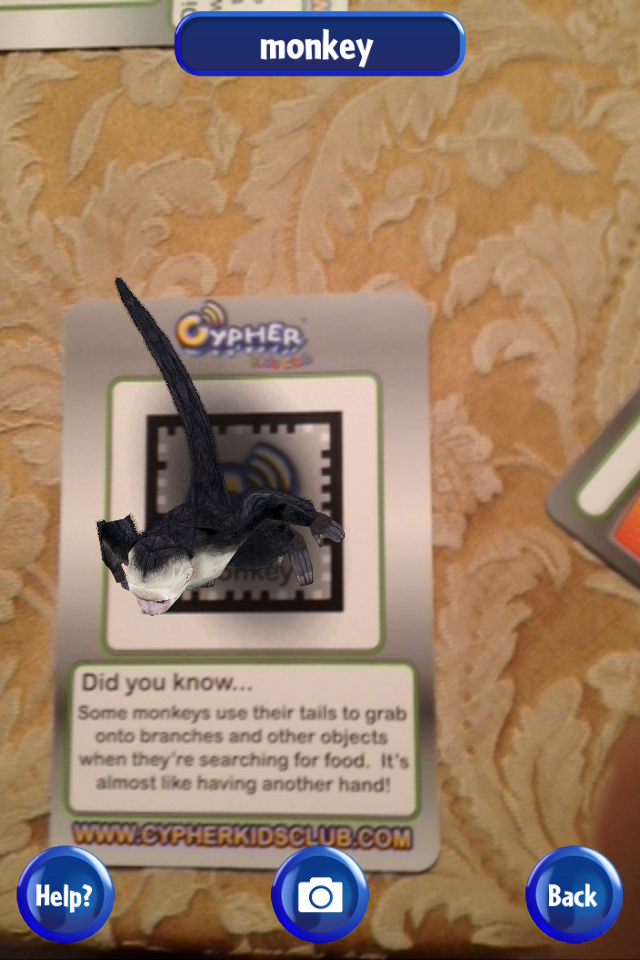 And then she had to try the penguin: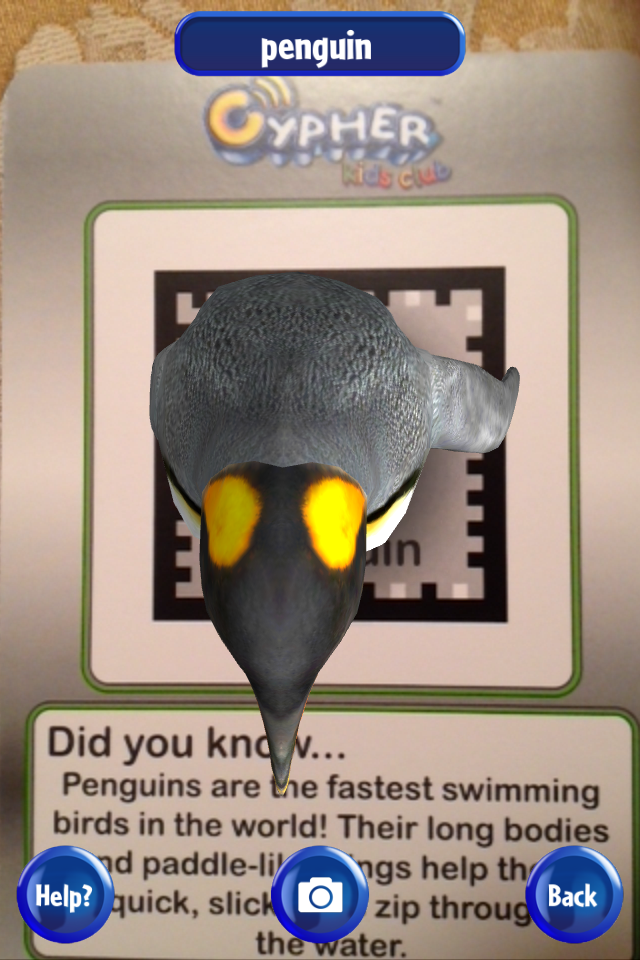 She then figured out that every card worked with a different animal that came to life such as an arctic wolf, zebra, iguana, parrot, and many more. She saw the animal images in 3D and was also able to position the image into different backgrounds in our home. For example, she was able to get the parrot looking like it is flying over the window in our house.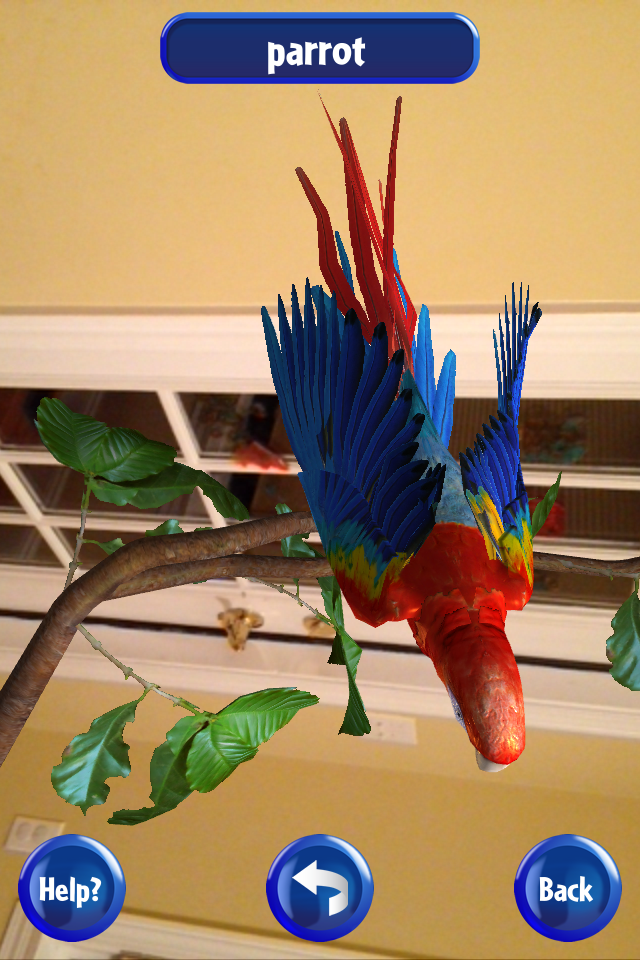 Or perhaps a tiger on our refrigerator: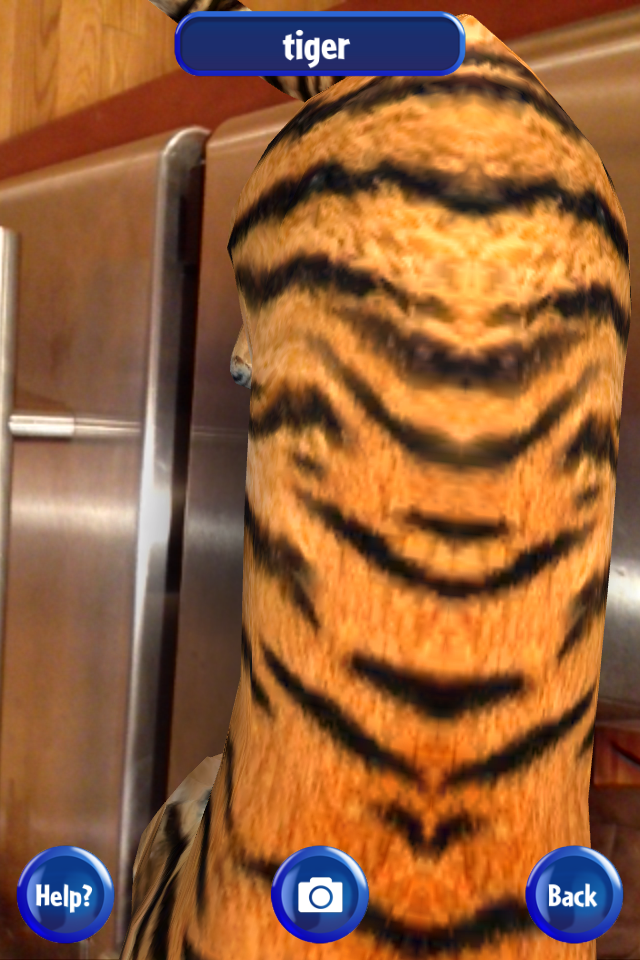 While she was seriously loving getting all the animals in different areas of our house, she was even more interested in seeing the silly sounds and fun facts that the animals make in the exploration part of the app. She was laughing at the sounds of the animals and how they just came about right before her eyes and ears. I have to admit, I could not stop doing it either- it was truly so much fun!
I love that the Cypher Wild Animal Adventure helps kids identify different animals, learn the sounds animal make, and learn about animal habitats and characteristics. Each card gives a cute fact about each animal that is seen on the front of the card. While Hayley is having a blast playing, she is also learning about our animal kingdom simultaneously.
The cards are thick and virtually indestructible, even for the littlest hands. Hayley has a choice of 18 animal cards to play and learn with, but I have to say, that she did the cards over and over. Her fascination was remarkable! These cards kept her interest for over 2 hours at a time! That is a lot for a 4 year old, and a lot of information that she can absorb too in a useful and fun way! The app was very easy to use and Hayley figured it out in no time at all! I didn't even have to assist her once I showed her what to do. The images and narration were very quick to pop up from the card, even if the angle was not 100 percent perfect when using the phone. I know sometimes you have to get the perfect angle to make the picture show up on various other apps, but this was so easy to use and showed up easily by my four year old.
I highly recommend the Cypher Entertainment Augmented Learning Cards that are now available at Target. I am so in love with the cards and the free app, that I plan to buy Hayley and Zane the two other Learning Cards, which include seeing the alphabet and numbers come to life! If you are looking for an educational and fun idea for this holiday season, look no further than the Cypher Entertainment Learning Cards.
To see my full shopping trip to purchase the Cypher Augmented Cards, check out my google plus story. You can also find more information about the Cypher Entertainment and their cards/app on their website: Cypher Kids Club. You can check out Cypher Kids Club on Twitter and Facebook to learn more.
* I am a member of the Collective Bias™ Social Fabric® Community.  This shop has been compensated as part of a social shopper insights study for Collective Bias™ and  Cypher Kids Club #CBias #SocialFabric"