The countdown is on – on September 25, 2012, The Blu-Ray DVD of Marvel's The Avengers, is going to be released and I know I will be the first one waiting in line to get it at Walmart. Let me tell you that I am sort of obsessed with the Avengers.  My husband and I went to see it on opening night and then returned to see it 3 other times when it was in the theaters. It truly is an AMAZING movie! If you liked any of the other Marvel's movies such as Iron Man 1 and 2, Captain America, and/or Thor, I will tell you this movie blows them away. We truly love any of the Marvel's movies I just mentioned and have watched them many times.  However, to see all the superheroes together in The Avengers was truly special.
In preparation for The Avengers launch on 9/25, I went to Walmart to do some shopping to have a "pre" Avengers party! I went to gear up for the party and as I entered, I was so excited because there was so much signage in preparation for the DVD launch!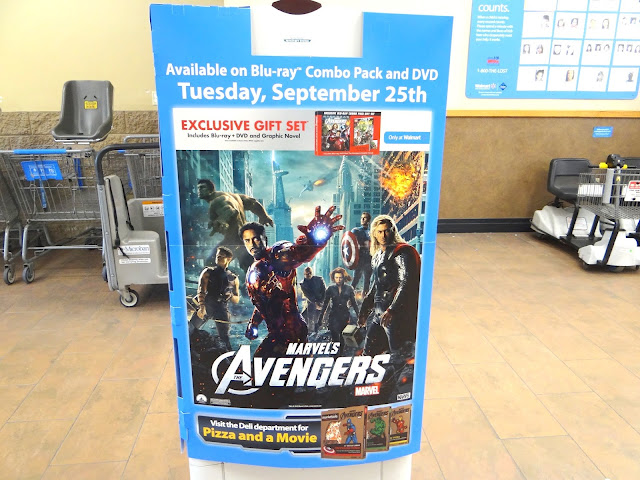 I immediately found out about a brand new app called The Avengers Augmented Reality App that can be downloaded on your iPhone, iPad, or Droid devices, which you can use throughout Walmart to find certain trigger points on different Avengers signs throughout Walmart. At each trigger point found, you can scan your phone using the app over the Avenger signs, and complete a quiz each containing 3 questions. They are signs in various areas in the store such as the clothing department, toy department, and entrance area to name a few.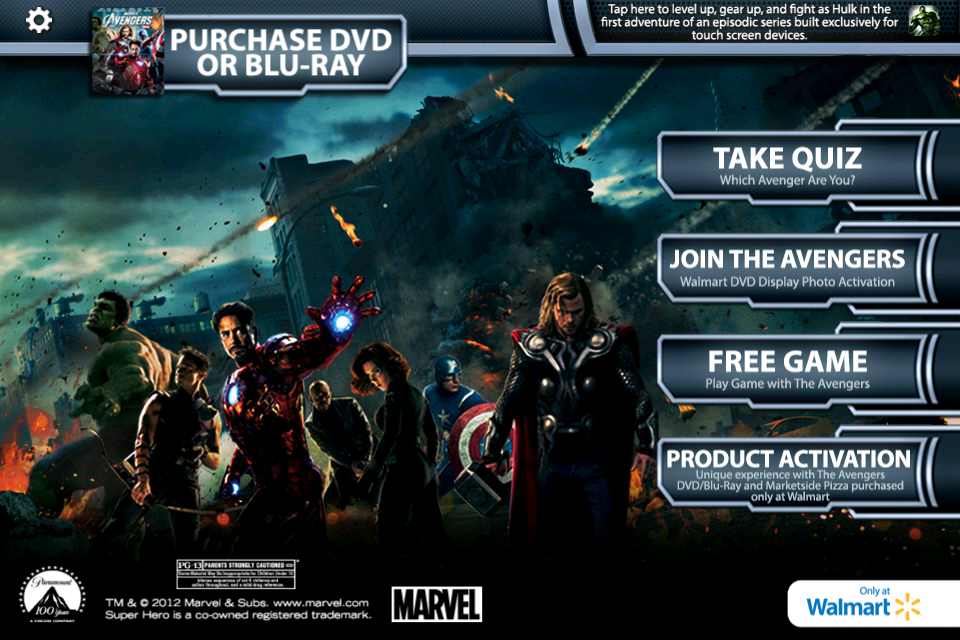 My first time using The Avengers Augmented App, I went over to the MarketSide Pizza department. Right in front of the pizza section, I saw this sign.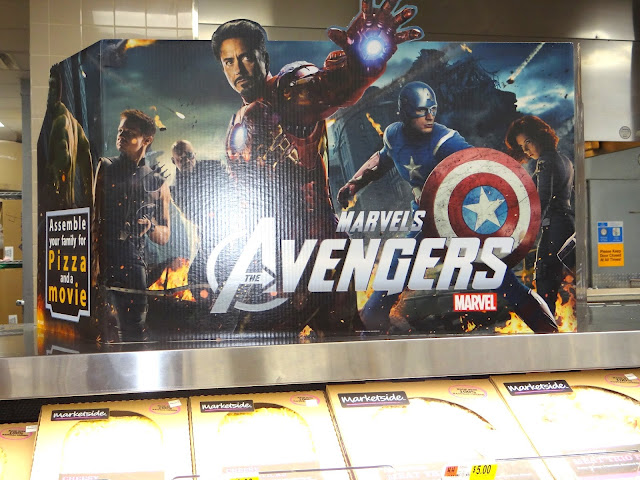 When I scanned the app and matched up the trigger point I found, my questions popped up for me to find out what Avengers character I ultimately was. There was a series of 9 unique questions to see what your personality reflects.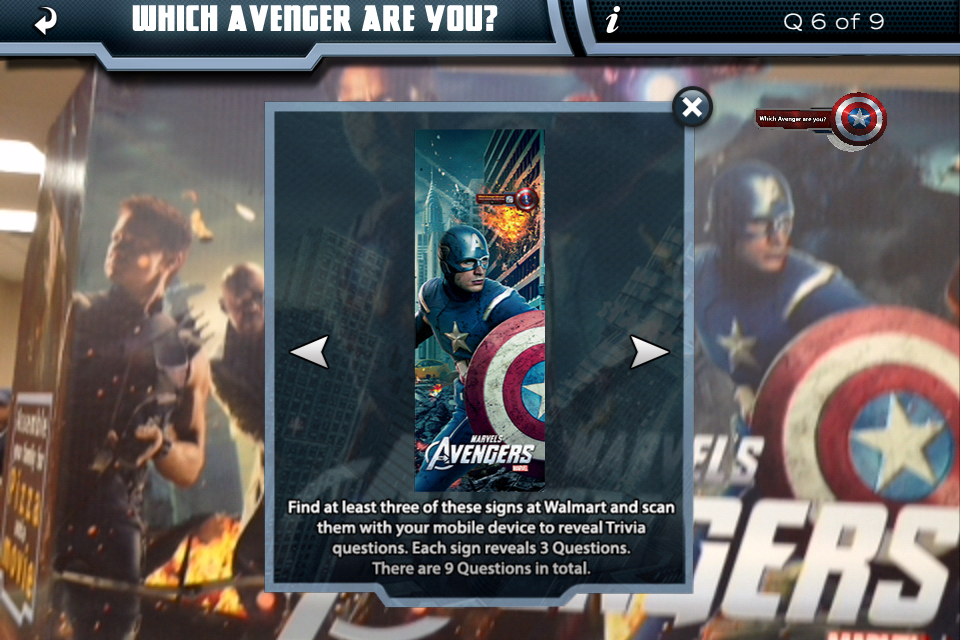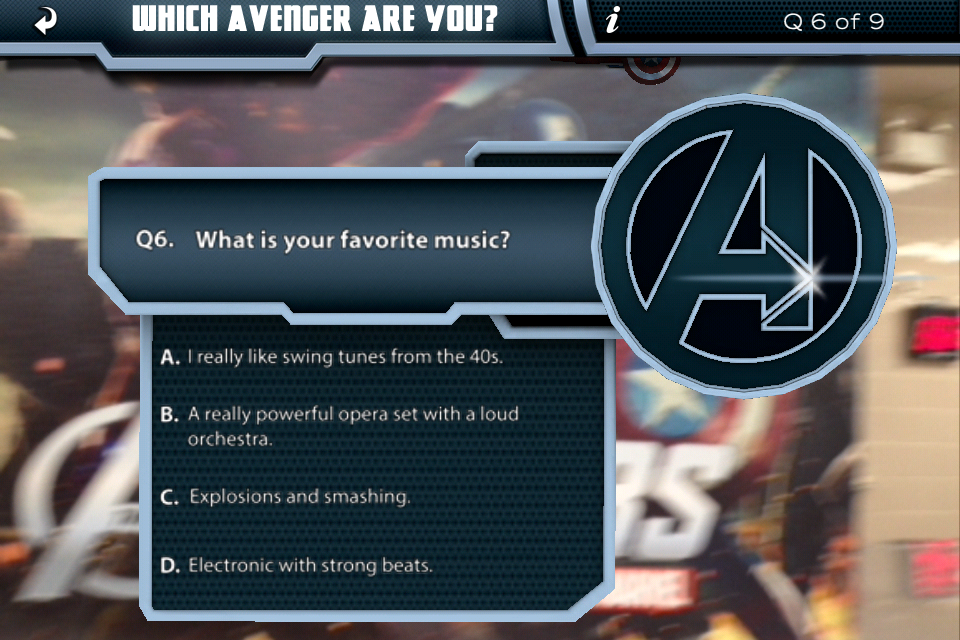 It was truly fun going around to the various trigger point with the app. Some of the trigger points actually come to life in 3D right before your eyes when you scan them. For example, I went to the MarketSide Pizza sections (which is in the deli section area) and found the pizzas with the various Avengers characters on it. I was able to take my phone using the Avengers Augmented App and scan the barcode on the pizza box. It instantly produced a 3D landscape area from the movie for me to view. My husband was with me when we did this and all he kept saying was that is really neat! It truly is.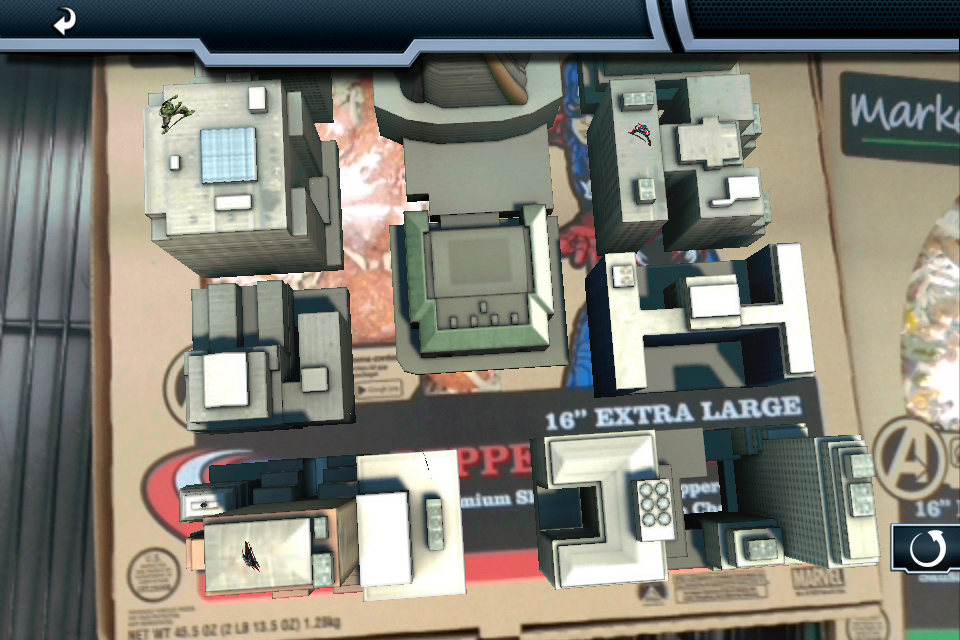 When you head to Walmart this week to pick up your Avengers Blu-Ray DVD which also happens to come with this Avengers Walmart Exclusive Graphic novel that has over 100 pages of content and showing the first days of all these super-hero icons, make sure you download the Avengers Augmented App. Along with using it at Walmart to find all the trigger points and have fun finding out what superhero you are, you can also play free Avenger games with the app.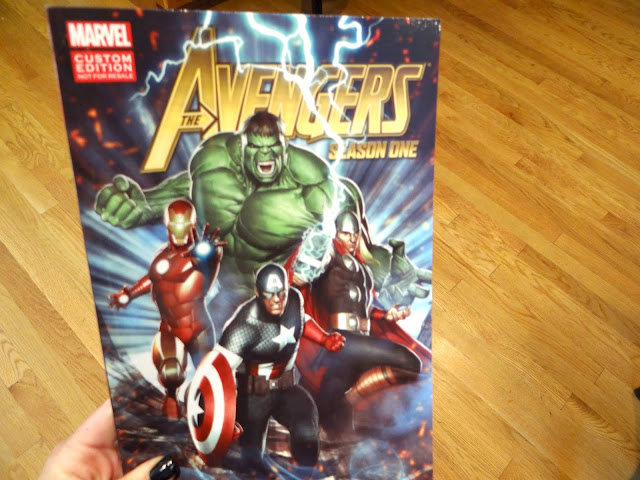 While we were at Walmart, I stocked up for our #MarvelAvengersWMT Fun Family night. First I went to the kids department and got Avengers apparel. I will warn you that they are flying off the shelves (per the salesperson) so definitely get them now if you are interested. After I picked up my shirts, I headed to the toy aisle to get some Avengers toys that I knew the kids would love. Walmart truly has so much variety when selecting Avengers toys! I could have bought it all but I figured I head back to the store in a few weeks and perhaps make some more purchases for Halloween.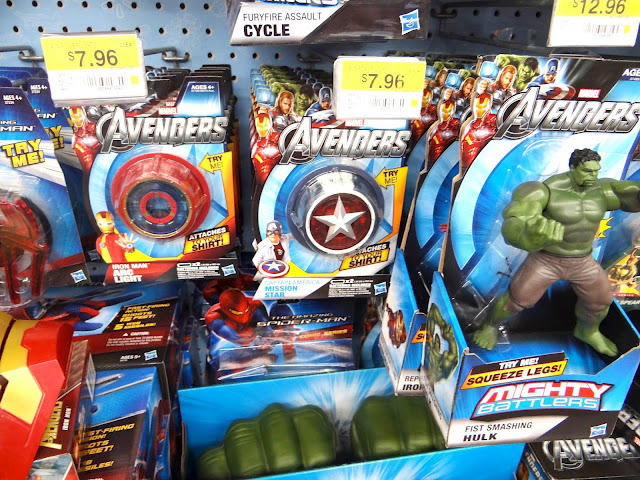 I also stopped at the DVD department because I wanted to pick up the Avengers cartoons for the kids. I thought they would have fun watching it at our Avengers Fun Family Night. After I bought all our Avengers products with the MarketSide Pizza, I headed home in preparation for the nights Avenger night! I invited our neighbors over to have some fun since they love the Avengers. I can truly say we had such a blast!! They loved the Avengers cartoons and they are also so excited for the launch of the Avengers DVD this upcoming week! It was fun seeing them act out different superheros. Truly a fun day had by all!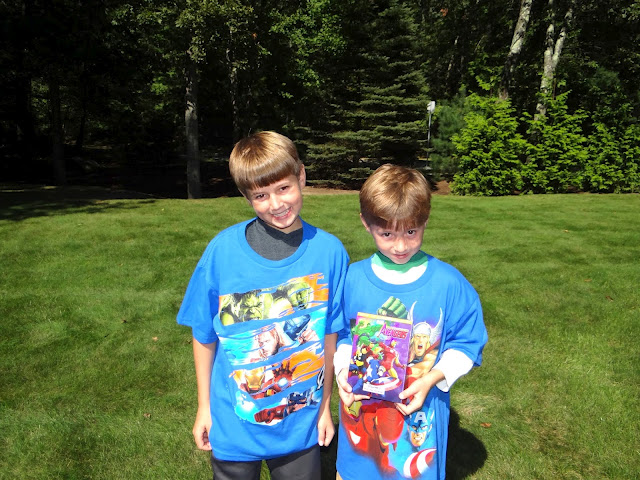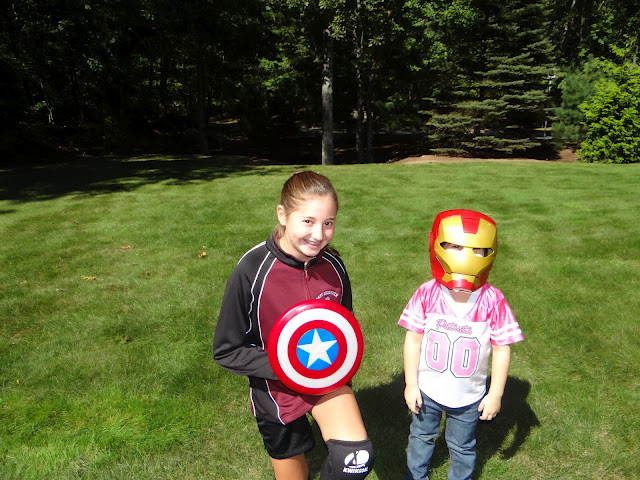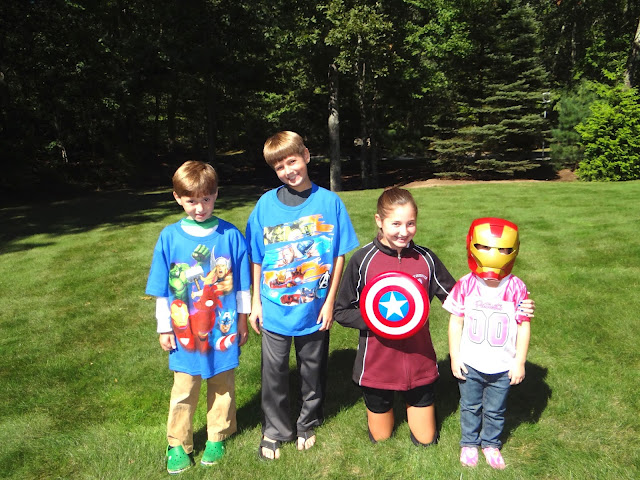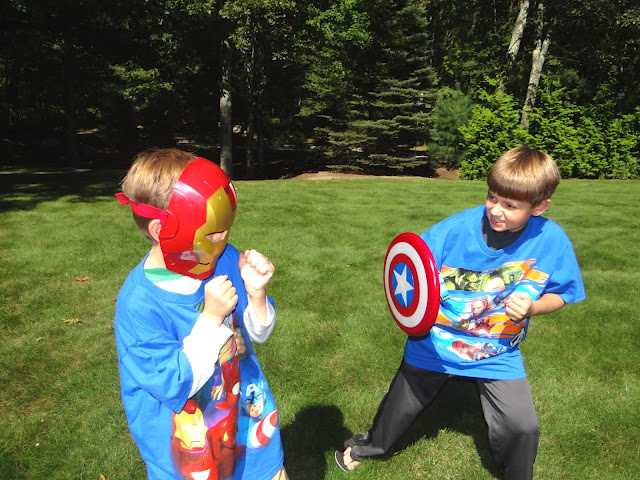 You can see all my pictures of how The Avengers Augmented App works along with seeing some of the Avengers products they have at Walmart here: Google Plus. The Exclusive Blu-Ray DVD/ Novel Combo Pack at Walmart will be sold for $24.95 at is released on 9/25/2012!  You can also keep up with all the release information, along with information about your favorite Marvel Superheros on their Facebook and Twitter Page.
*I am a member of the Collective Bias™ Social Fabric® Community.  This content has been compensated as part of a social shopper insights study for Collective Bias™ and Marvel. #MarvelAvengersWMT #CBias