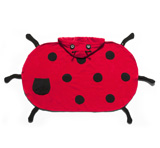 I have talked about Kidorable before on my site.  They have a tremendous diversity of incredible kids products. At Kidorable, you can find great products including backpacks, bookends, hanger scarfs, knit gloves, rain boots, umbrellas, and  rain coats to just name a few. I did not know though, that they now sell the cutest bath towels! I was amazed just how truly cute and completely functional these Kidorable towels are.
If you take a look at the Kidorable towels, you will see the great styles of bath towels you can get including space hero, butterfly, dinosaur, fairy, fireman, frog, ladybug, lotus, lucky cat, mermaid, and pirate towels. All of their bath towels are $38.00 and come in two sizes: newborn- 2 years old and 3-6 year old.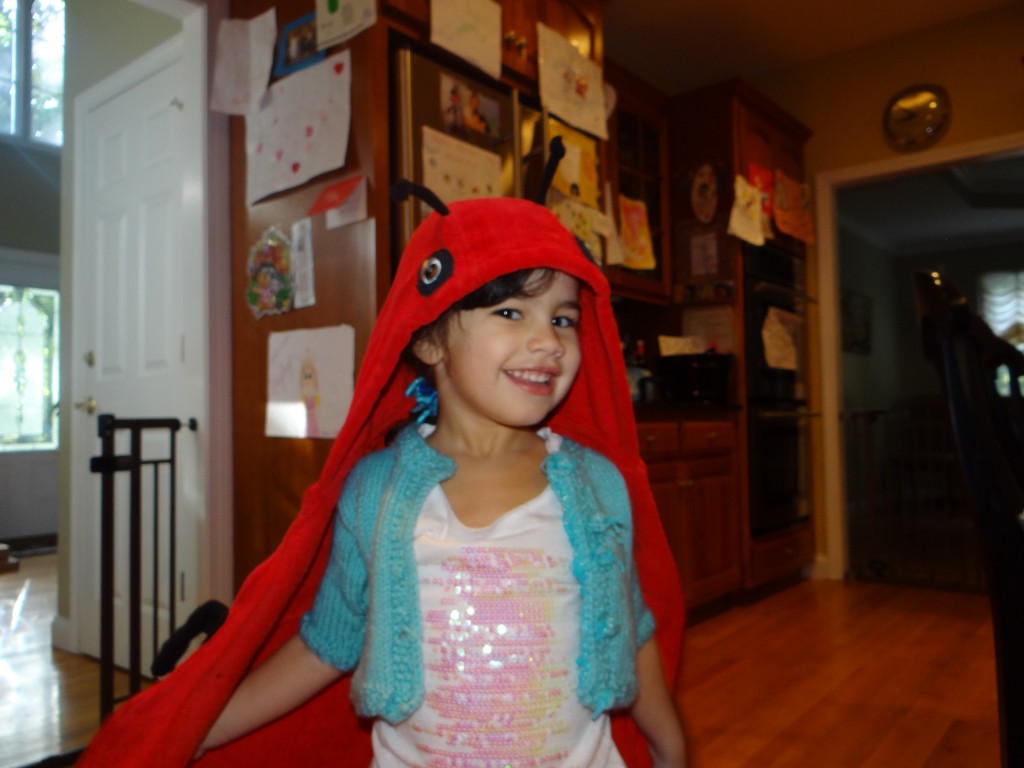 We received the Ladybug bath towel and when Hayley pulled it out from the box, she was so excited. She loves ladybugs to begin with but this towel absolutely made her day. It is large and as she puts it, "magical." The towel is absorbent and extremely soft. Even after a few washes, the towel retained its same beautiful form. These towels are perfect for lounging by the pool, going to the beach, or just taking an everyday bath.
The Kidorable Towels are really the best and guess what- I have some deal for you!
From September 15-30, you  can get 20% off their entire order when you purchase their impossibly cute and soft cotton hooded towels.  Just use code DRYOFF33 at checkout on www.kidorable.com
From Kidorable: *Our customers tell us that our towel designs are the best anywhere.  Now our towel quality leads the industry as well.  The old material was a soft and absorbent terrycloth.  The new material retains all that is good about that, and adds a layer of super soft velour.  The result is an equally absorbent, and now lighter, brighter, softer towel.  These quality towels come in two sizes—newborn to two years, and ages three to six.  Check out all our towel styles for girls and boys*
Go to www.kidorable.com and use coupon code DRYOFF33 at checkout to get 20% off.
*I received a Kidorable Towel for review purposes. As always, all my opinions are my own and not swayed by outside sources.