These days of age, technology is a facet of life and our kids are growing up with the increased technology that surrounds us. Hayley has been using technology ever since she was young, to not only entertain her, but more for the learning aspect. She loves to learn and I personally feel a great way to do this, is through some of the fantastic gaming learning systems that are on the market. One of Hayley's favorite learning systems is the Vtech Innotab 2. Vtech is a household name for us moms, and  they recently incorporated the latest technology to come up with the fantastic Innotab 2.
The Vtech Innotab 2 is built for learning and is inspired by fun. It puts your child on the cutting edge of learning by providing various applications to promote development learning. The Innotab 2 fuses technology and fun to bring the excitement of an adult tablet into an educational experience for children. That is right moms and dads, you don't need to give up your phone or tablets anymore! I know prior to receiving the Innotab 2, Hayley would steal my tablet and it would be hours before I would get it back. With the Innotab 2, she loves it so much she never asks me for my tablet or phone anymore.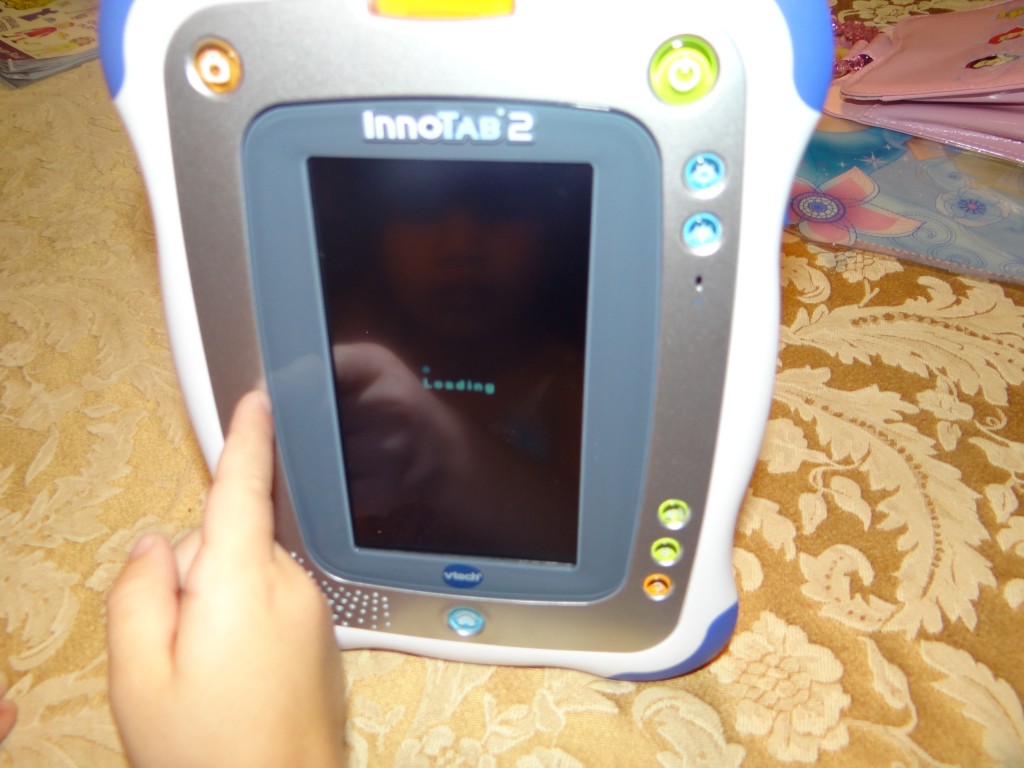 The Vtech Innotab 2 has many built in apps including a rotating camera, video camera, e-reader, MP3 player, art studio, and a variety of games. They have an extensive content of library of catridges and downloads so your child can pick exactly what they like. They also have a section for music and notes just like an adult tablet.
When Hayley opened this up, you should have seen the excitement in her eyes! First off, the Vtech Innotab 2 is big with a 5" screen and bright! She honestly didn't know where to begin. She LOVED it all! She loved that she was able to use her own face in some of the games she played. She thought this was one of the coolest things she has ever seen! In the eyes of a 4 year old, this is truly amazing!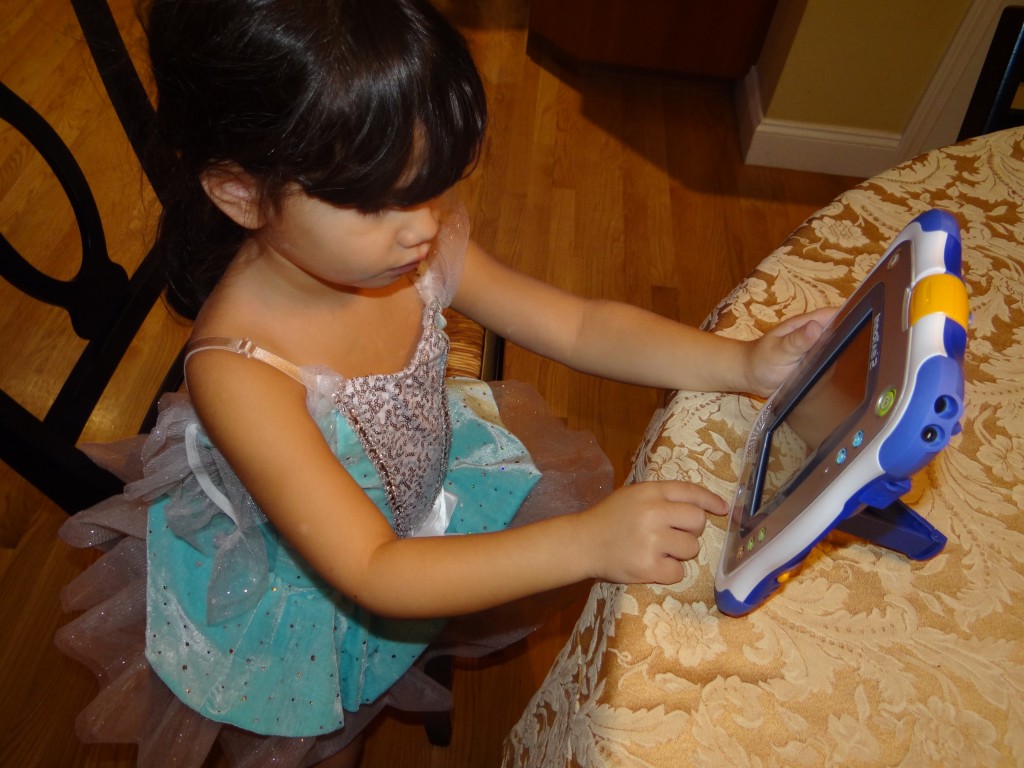 While she truly loved all the facets of the Vtech Innotab 2, her favorite feature by far was the video recorder and rotating camera. With the rotating camera, she was able to take pictures of herself, which was a huge plus of using my phone. She absolutely loves playing photographer and with the big screen of the Innotab 2, it made taking pictures that much more exciting. The pictures can be edited and saved with special cool effects if your child likes. Hayley also loves using the video recorder to make her own home videos. She also says, "Mommy, I am going to interview you for my video." She takes video after video with the Innotab 2.  The Innotab 2 comes with 2GB of memory but you can easily add up to 32GB of memory with a SD memory card, which is available for purchase.
I am so thankful for Vtech for coming up with the Innotab 2. Using new technology to create an amazing learning system, Innotab 2 is definitely the go to learning tablet. Let your 3-9 year old children have fun with creating their own photos, videos, reading e-books, playing games and music, making masterpiece art in the art studio, and playing the amazing apps and games. I have no regret in letting Hayley play this whenever she wants. To me, she is not only having an entertaining time using her Innotab 2 but she is learning. I would be remiss not to mention that it has a fantastic e-reader that has so many varieties of books that is allowing Hayley to start reading along with me.  Thanks Vtech for coming out with yet again another amazing product geared for children!  For this coming holiday season, be sure to check out the Vtech Innotab 2. It retails for $79.99 which is a fantastic price for all you get!
*I participated in a campaign on behalf of Mom Central Consulting for VTech. I received product samples to facilitate my review.