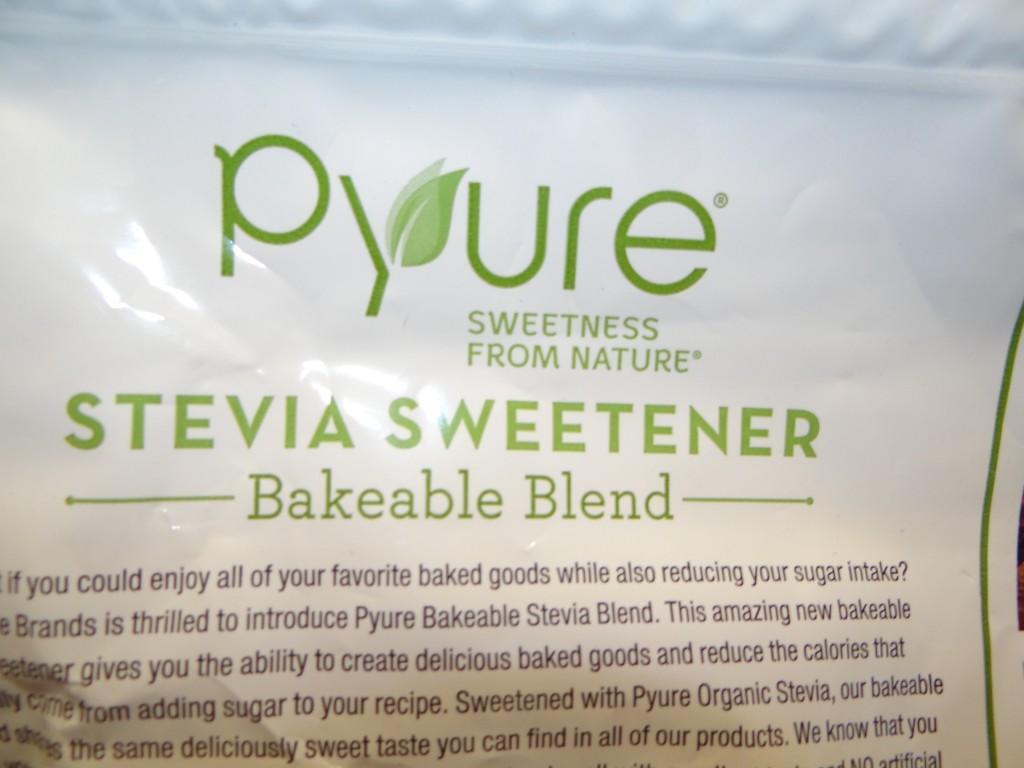 As most of you know, I am always on the hunt to find substitutes to higher-sugar, higher-calories, and higher-fat products. Trying to maintain a 40 pound weight loss is not always the easiest, but when companies come out with new products that help me enjoy foods without worrying that it will add to my waistline, I am thankful. Pyure is a stevia sweetener that is all natural and calorie free!
While I love sugar, I tend to put too much of it, in my coffee. We are talking about me using 4-5 sugars in a regular coffee- not good healthwise at all and does not help me kept the weight off. Pyure is tackling the trends of dietary sugar intake, diabetes, and obesity head on with a new generation of healthy stevia substitutes. Pyure brands are the makers of the best tasting and all natural organic stevia substitutes on the market today. The Pyure stevia blend and sweetener are great tasting, zero calories, and a perfect gluten free alternative to sugars and those yucky artificial sweeteners.
From the start, Pyure Brands has been committed to innovation. Based in Naples, Florida, the independent, privately-owned company was the very first to put a USDA certified organic stevia sweetener on store shelves. They also developed a process that isolates only the sweetest part of the plant for superior taste, solving the common problems of lingering bitterness and metallic aftertaste that their giant competitors – whose main lines of business are soda and artificial food additives – have long struggled with.
Pyure stevia is a healthy alternative for moms concerned with the ever increasing problems of childhood obesity and juvenile diabetes. These days obesity is one of the one conditions inflicting children and adults, alike. By using the all natural pyure stevia, you will be helping to reduce obesity but providing a zero calorie and healthy alternative to the sweeteners on the market.
The dangers of consuming chemical sweeteners and carcinogens is on the rise. While some studies are still in the trial phase regarding the dangers of chemical sweeteners, I know more and more information will come out on how truly bad artificial sweeteners are for ones body.  Pyure is all-natural and contains only the highest quality stevia so no reason to be concerned about carcinogens.
Pyure is available in a Bakeable Stevia Blend that allows us moms to create delicious baked products such as brownies and cakes without using sugar, that adds extra calories. I love the Bakeable Stevia Blend as I can measure cups of it, as I would sugar, and add directly to the recipe. I love making low sugar treats for the kids now with the Pyure Bakeable Stevia Blend. Some ideas of using the Bakeable Stevia Blend is in cakes, smoothies, hot/cold beverages, fruit mixes, and much more! Now for the taste- it is delicious! You would never know you are not using real sugar. It tastes exactly the same without the calories. I know for me, some of the artificial sweeteners do not agree with my stomach. I end up having a bad stomach and have to stop using them. With Pyure, I have no problems with my stomach and it is also such a yummy substitute: what can be better!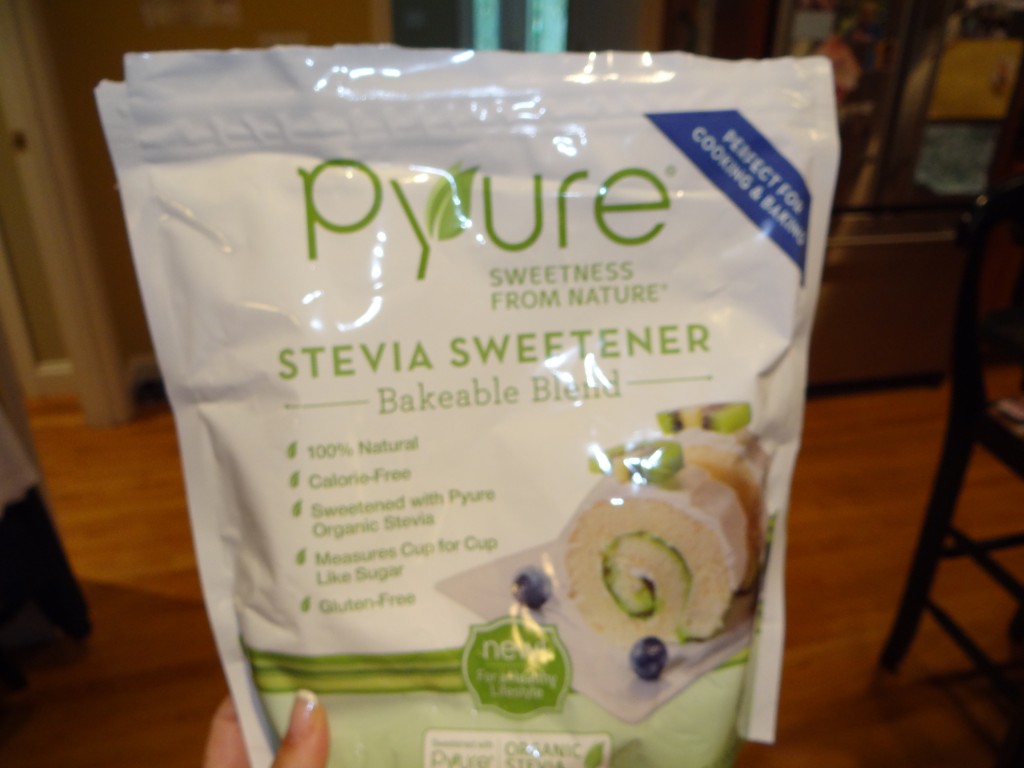 Pyure also has individual packets available for you to use in your coffee, tea, or other drinks. I love putting them in my purse and having them ready when I need them. The shelf life of these products are also extremely long so if you are worried if they will expire, don't be!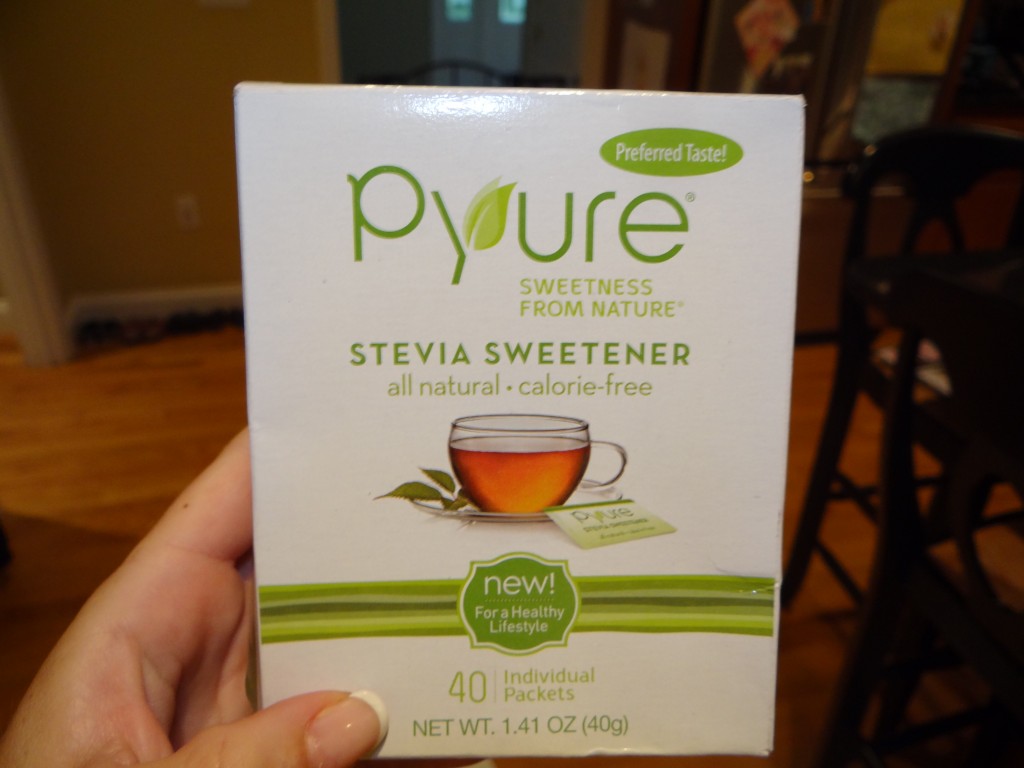 Pyure Stevia Sweetners are available at Amazon, Walgreens, on on their site: Pyuresweet.com. Check it out today!
*I was provided with samples to review. As always, all my opinions are my own and not swayed by outside sources.