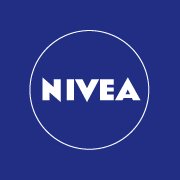 Sure, I talk a lot about women and kids products on my site- but I think it is time to give some love to the men in our lives. I had the chance to let my husband review and tell me his thoughts about the Nivea for Men line. Nivea is a long lasting and wonderful company that is turning 100 this year! Can you believe it- 100 years! That is a sign of a truly fantastic company. Nivea brings products to provide better skincare for life!
We had the chance to review the Nivea for Men Energy Body Wash, Nivea for Men Energy Lotion, and Nivea for Men Energy Face Scrub. For each product, I obviously let my husband test it out and share his thoughts with me. He never really used any of the Nivea products except the Shaving Gel and After Shave Balm, so he was very excited!
Nivea For Men Energy Wash: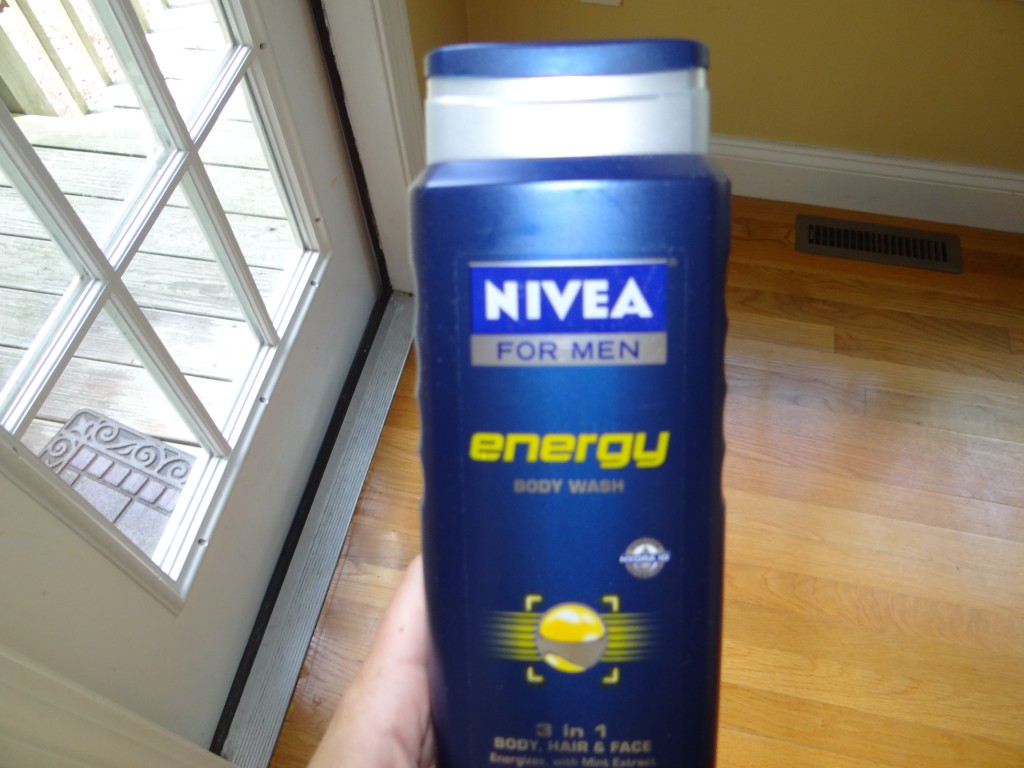 This wash is a 3 in 1 Body, Hair, and Face Wash that energizes with a mint extract. The 3 in 1 body wash removes dirt and sweat, energizes and cleanses skin, does not dry out skin, lathers well and rinses off easily, and provides long lasting and invigorating scent once the man in your life leaves the shower. He loves the scent as it is not overwhelming but provides just the right touch of a the smell he wants to achieve. I have to admit, I absolutely LOVE the smell. It is similar to one of his colognes he wears, and it is just wonderful! It definitely recharges his batteries when he showers with the Nivea For Men Energy Wash. He also loves that he does not have to buy separate shampoo and body wash. He gives this product an A!
Nivea for Men Energy Lotion: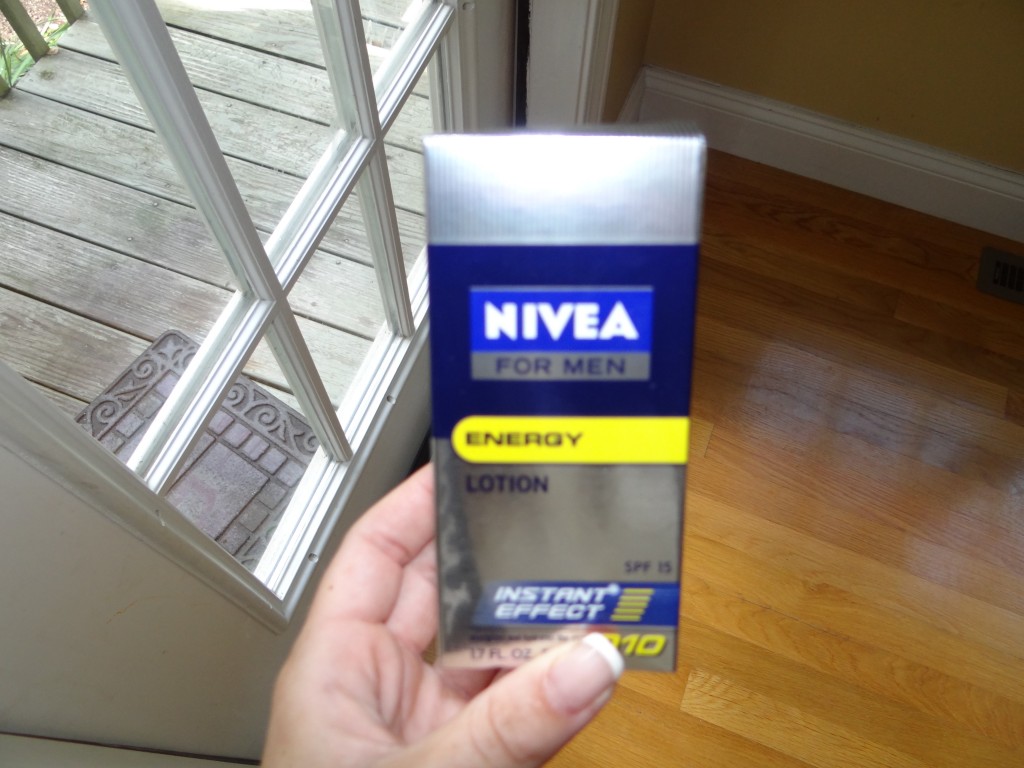 The unique formula with Q10 energizes tired and stressed skin. It replenishes Coenzyme Q10 to help maintain skin's vitality and elasticity. It also revitalizes the skin's resiliency against daily stresses. The SPF-15 helps protect against damage caused by UV rays. It is lightly fragranced within the fast absorbing formula.
The new and improved formula is fortified with skin's own Coenzyme Q10, Vitamin E, and Provitamin B5 which helps revitalize the skin and supports its natural functions. UVA/UVB filters help support the skiing from damaging UV rays.
My husband loves how smooth his skin feels after using it. He already has skin smooth, but this gives it the extra special touch. As he says, his skin is completely invigorated after using it. He uses it morning and night on his face to give his skin the special treatment.
Nivea for Men Energy Face Scrub: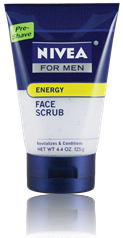 This Nivea foaming gel contains extra fine scrub particles and vitamin E. The Energy Face Scrub is to be used before shaving for improved razor glide and a close shave. My husband uses this scrub a couple of times a month before he shaves. The Nivea for Men Energy Face Scrub leaves skin leaving energized and healthy. It deeply cleanses to unclog pores and clear away impurities. It also refines and smooths complexion by removing dead skin.
While my husband uses it a couple times a month, the suggested use is 2-3 times per week before shaving. He would do it more but he gets lazy sometimes in the am getting ready for work. One simply applies a small amount to a wet face and massage gently. I can assure you that it will leave the skin energized, healthy, and smooth!
My husband loves the Nivea products! Nivea for Men is available  at many main retailers across the country.
Win it: One lucky winner will receive all three products above and a $50 Visa Gift Card.
Please follow the directions below and for each entry, make sure it is a separate comment to receive credit. For example if it says +2, make sure you put two comment entries. The giveaway ends September 7, 2012 at midnight so enter now. Winner will be picked through random.org and will have 48 hours to verify their winner acceptance. US only
Mandatory entry: (+1)- Tell me if you ever tried Nivea products and if so, which one.
Optional entries: (+2)- Follow Nivea on Facebook
(+1)- Follow Mommyhood Chronicles on Facebook
(+2)- Follow Nivea on Twitter
(+1)- Follow Mommyhood Chronicles on Twitter
(+2)- Follow Mommy Chronicles on Pinterest
(+2)-Email subscriber- sign up for my emails- just click subscribe to emails in any post
(+3)- Tweet about the giveaway- make sure you mention @NIVEAUSA  and @dentistmel along with the giveaway in your tweet- Can be done daily but please put your links below for verification
*Thanks to the PR firm and Nivea for allowing my readers a chance to win their own prize pack. While I did receive the same prize pack, all my opinions are my own and not swayed by outside sources.