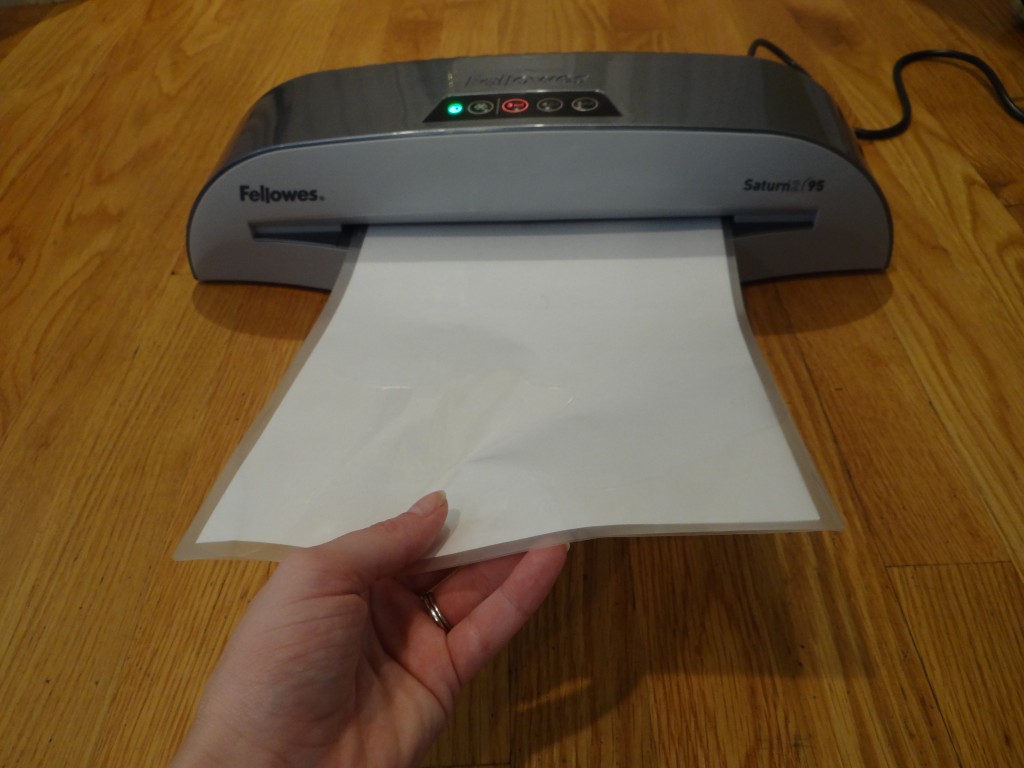 Do you all remember using a laminator when you were a child? I vividly recall my mom laminating all my projects and important information all around the house. While we previously did not own a  laminator, now that my children are in school, a laminator is a must-have item for us.  We are so glad to have the opportunity to review the Fellowes Saturn2 95 Laminator. This laminator is the BMW of Laminators without the exuberant costs of some of the laminators on the market.
When we first received the Fellowes Saturn2 95 Laminator, I told my husband that this laminator would come in handy not only at home for all of Hayley's projects and such, but also for important documents. As most of you know, Zane has a severe peanut allergy. We do have signs all over the home making people aware of his peanut/egg allergies but it would be great to be able to bring in laminated paper to his school in the fall, so all his teachers/friends can readily see the signage warning of his medical condition.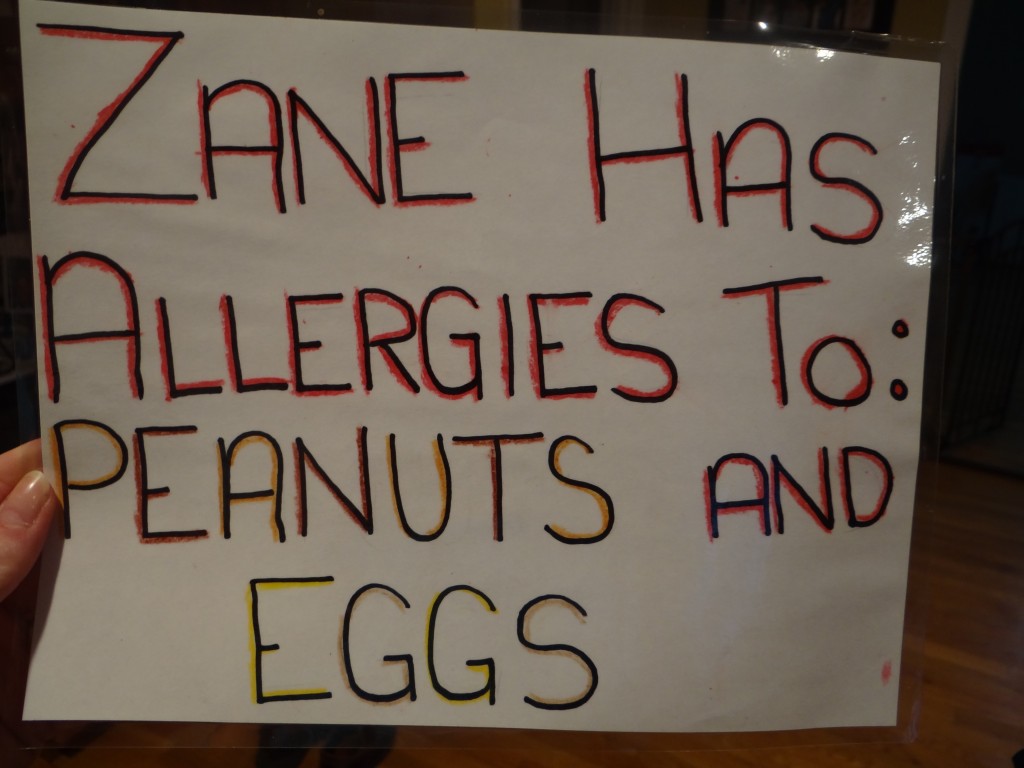 I first tested out the Fellowes Saturn2 95 Laminator with a sign that I made making people aware of his allergies. The first step was setting up the Fellowes Saturn2 95 Laminator which is quite easy to do. You want to make sure the machine is on a stable surface and make sure that there is enough clear space (minimum 20 inches) being the machine to allow items to pass through freely. Then plug in the machine into an easily accessible main socket.
Then I switched the power on and the "Safe Start" function will automatically select the cold setting. For the cold lamination, you select the cold setting only. If you choose to do the hot lamination, choose the pouch thickness setting. The "Wait" symbol will flash during the warm-up and cool-down periods. When the machine is ready, the flashing "Wait" symbol will stop flashing and remain on, and a signal will sound. You will then know the machine is ready.
I took my first document, Zane's allergy sign, and put the document into the open pouch. You have to make sure the document is centered against the seated edge so no bubbles form and it settles in smoothly. Once it is centered and put on, ensure the pouch enters the machine sealed edge first. Keep the pouch straight and centered within the slot. It will then automatically go through the machine and produce the perfect lamination. It will come out slightly warm so make sure you cool it down before allowing your children to touch right away.
Some additional features of the Fellowes Saturn2 95 Laminator include:
HeatGuard™ Technology: Double-walled insulation keeps heat inside so laminator is comfortable to touch, making it safe for homes with children

Advanced Temperature Control: Hot and cold laminating capabilities ensure consistent, smooth results every time

Jam Release Lever: Permits easy removal or re-centering of stalled pouches

.
The Fellowes Saturn2 95 Laminator is so easy to use! As a mom, I need a laminator that will also aid in helping me create perfect learning tools for my children. My husband and I had a blast laminating flash cards of site words that we can readily use with our daughter. Along with laminating flashcards, we also laminated some of Hayley art projects. Hayley loves to do "art" and decorate papers. As a proud mom, I like to display her art in my kitchen. By using the laminator, it makes it look gorgeous and shiny! We have begun to laminate all of her projects recently and I love the ease and fun of using the Fellowes Saturn2 95 Laminator.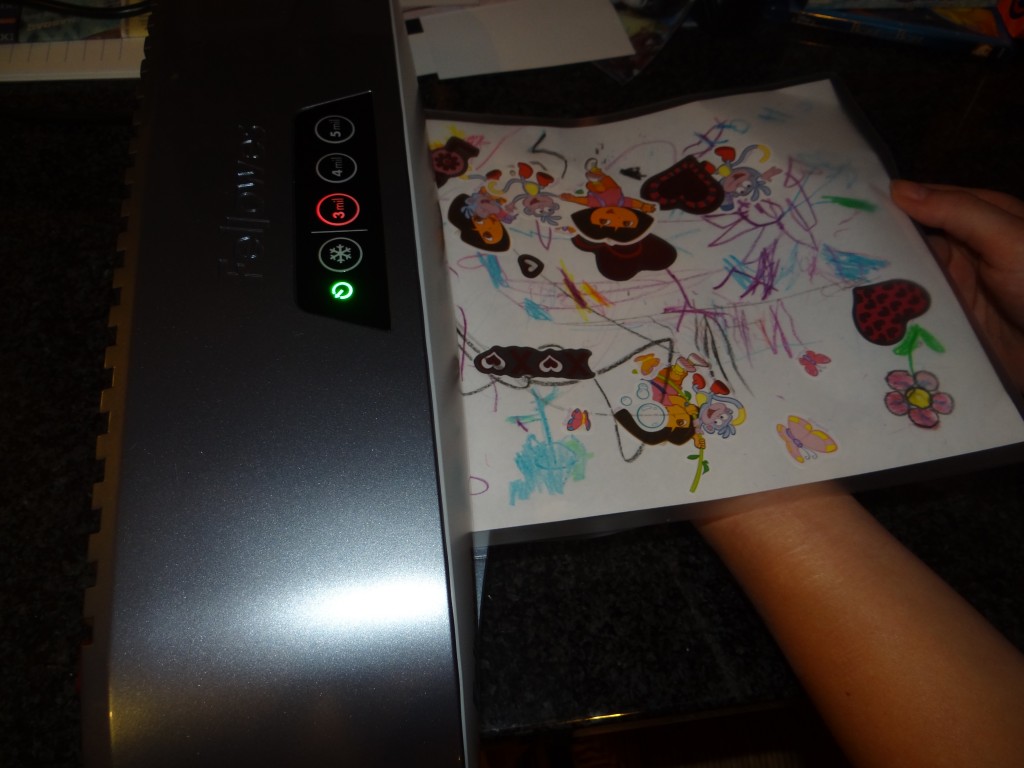 We also laminated a list of important numbers for our babysitters in case of emergencies. We put some important contact information on paper and then laminated it for easy access for our babysitters. With the Fellowes Laminator, there are over 100 uses to laminate papers, documents, certificates, photos, signs, ID badges, business cards, and more! Fellowes gives a lot of suggestions for using the Saturn2 95 Laminator in the home and office setting. Be sure to check out Fellowes Idea Center for some great ideas!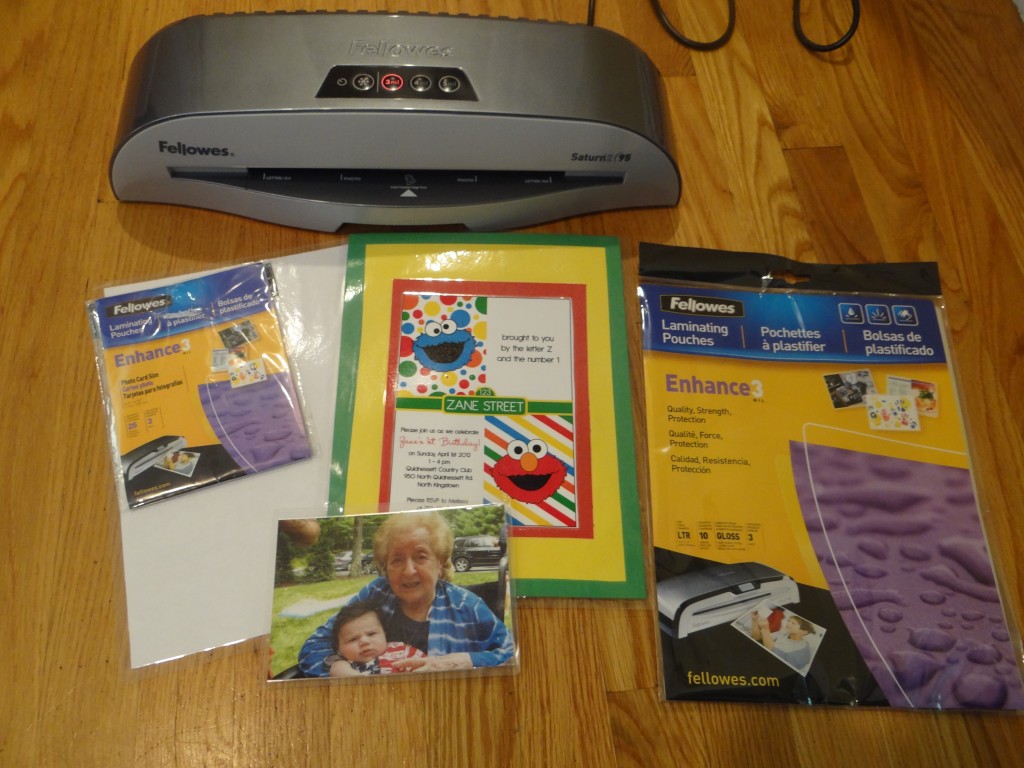 We LOVE the Fellowes Saturn2 95 Laminator. The design is so sleek and fits perfectly on my kitchen counter. I plan to move it into my husband's office soon but I am too addicted to laminating that I want easy access in the kitchen. The advanced design makes the laminator so easy and efficient to use. I love the fact that it literally heats up in less than 5 minutes and is ready to go! I can continuously laminate in a short amount of time all of our necessary paper, Hayley's papers, and documents.
The Fellowes Saturn2 95 Laminator is available at Staples .  From August 5-August 25, friends of Mom Central can use the exclusive code of 87298 to receive $30 off the regular price ($159.99) of a Fellowes Saturn2 95 at Staples.com! (while supplies last; maximum two machines per person)
Happy laminating!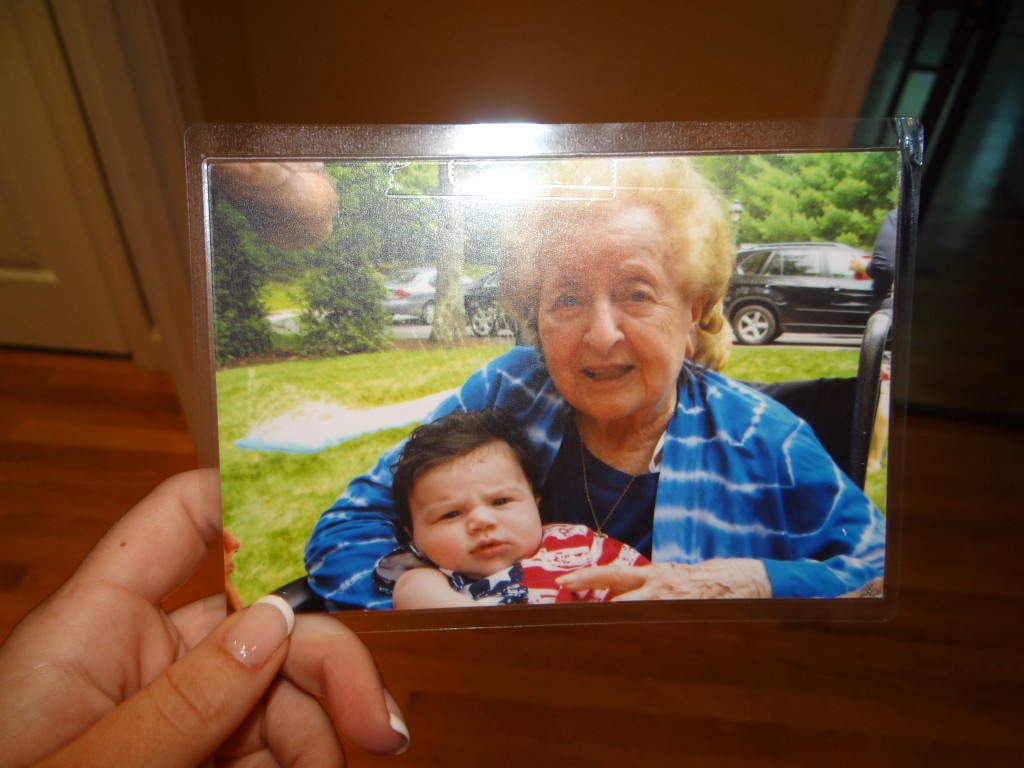 *I wrote this review while participating in a blog tour by Mom Central Consulting on behalf of Fellowes and received a product sample to facilitate my review.