Hayley and Zane both love when they have a comfortable area to lay down and just relax on. They also love to play which makes it hard to get them down for a nap or nighttime sleep. Luckily of me, I had the chance to review the Bumpidoodle, which is a huge ( I even say oversized) pillows that are designed to become your child's favorite nap-time companion. These pillows are made of the plushest fabrics and are available in two sizes- the floor cushion which are  30″ L x 16″ H x 30″ W) and the bitty pillows which are 15 " X  7″H X 15″W). So, what sets these pillows apart is that each of the pillows has an amazing bumbidoodle character that has it's own unique personality for your kids to interact with and have fun.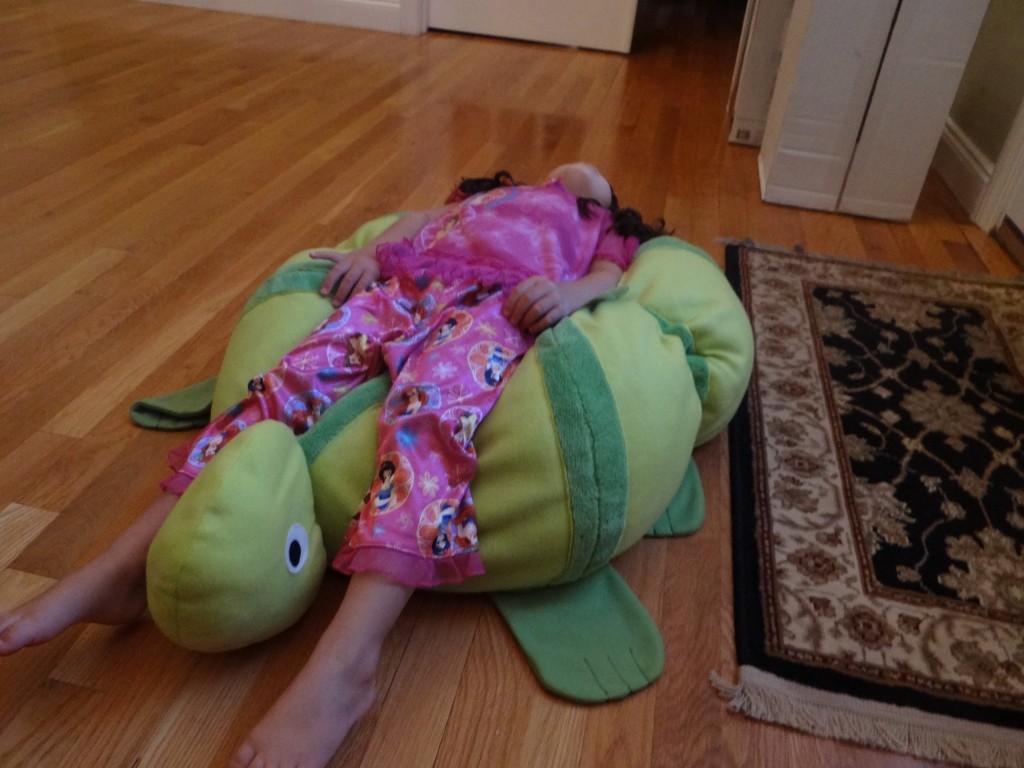 The Bumpidoodle characters include Dillion the Dog, Ellie the Elephant, Leonard the Lion, Mason the Monkey, Parker the Pig, and Toby the Turtle. Hayley received the Ellie the Elephant and Zane received the Toby the Turtle.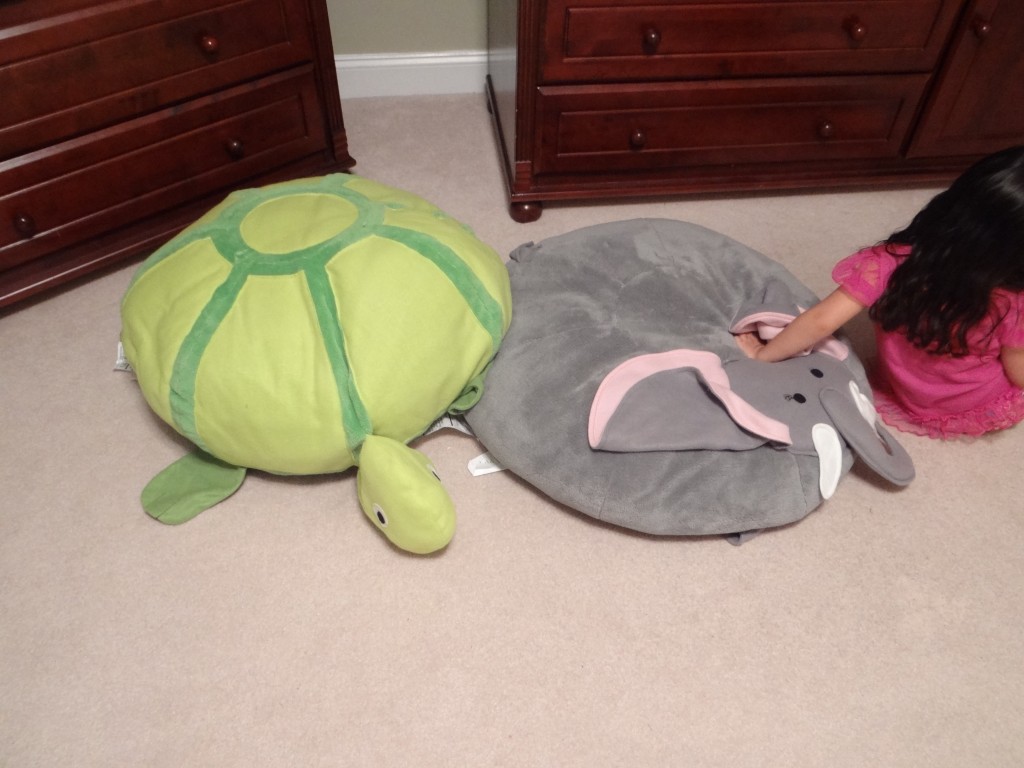 The Bumpidoodles are perfectly shaped like the actual animals and are amazingly big! Both Zane and Hayley can lay down on separate ones or they can even share one. While they each like to take their respective Bumpidoodles to bed with them, they also like to watch TV with them. They set them up in our living room and each sits up on them to watch their favorite shows. In that respect, I think they are very much like a bean chair.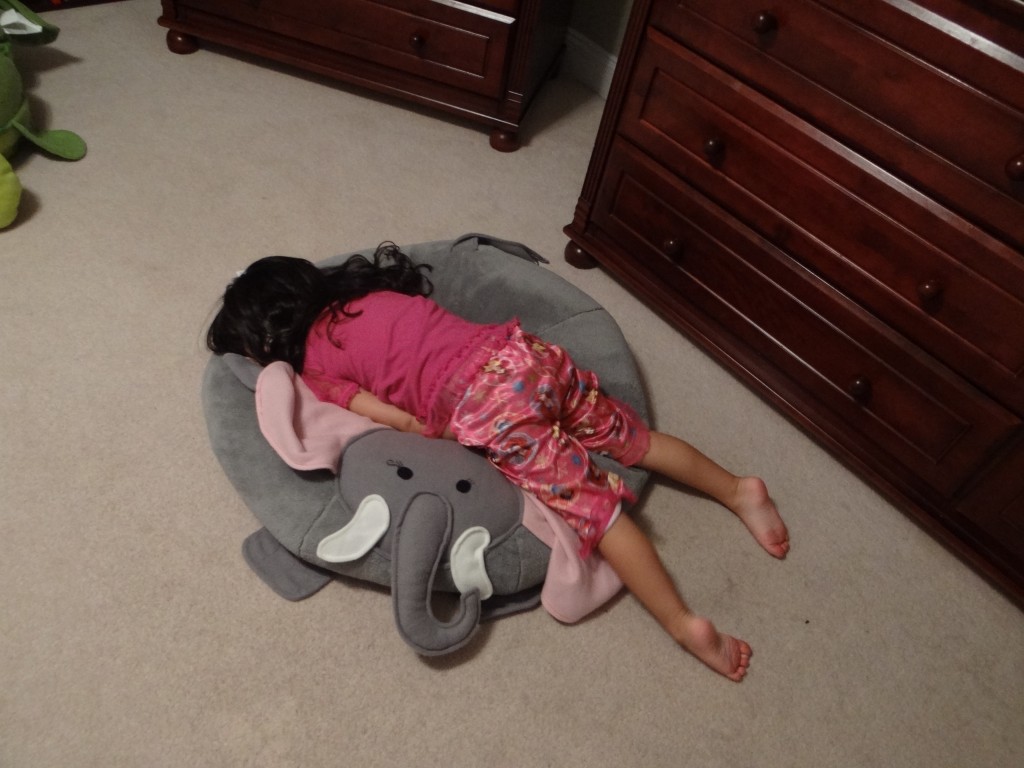 The Bumpidoodles are extremely lightweight and are just plain fun! Hayley and Zane love to play with their own animal Bumpidoodles and when it is time to retire at night, Hayley loves to take hers in the bed with her. We put Zane's on his floor so he can enjoys the view when he sleeps as well. Both of them love how real "animal-like" they are. The colors and textures of the Bumpidoodles are second to none! The slip cover also washes very well so no concern if your kids get their Bumpidoodle dirty!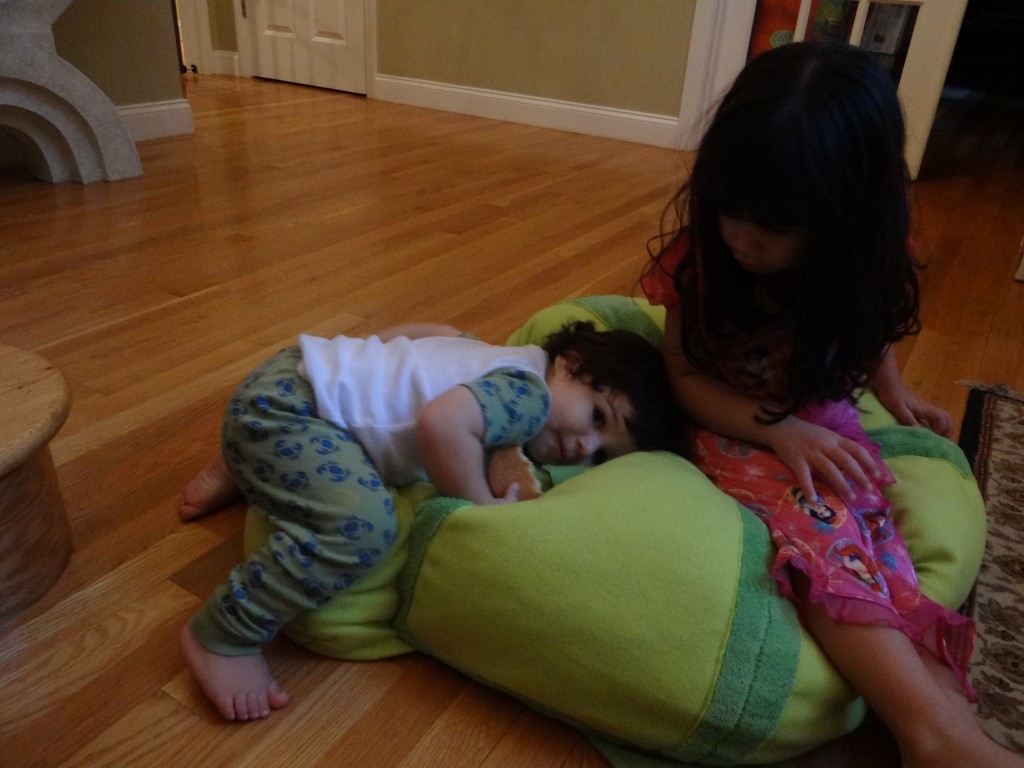 Both of the kids love their Bumbiboodle. I give this product an A!
Buy it: You can Bumpidoodles on Amazon for $29.99 (bigger size) as well as Targets across the country.
Win it: One winner will receive a large Bumpidoodle. This giveaway is run via rafflecopter so click read more to see the actual giveaway . Please make sure you fill out the rafflecopter as the winner gets chosen directly from there. The only mandatory entry is to tell me which Bumbidoodle is your a favorite from their website in the comment section proceeding this post. While the other entries are optional, I highly suggest you fill them out to increase your chances of winning. US only. Good luck!
*I was provided Bumbidoodles for review purposes. As always, all my opinions are my own and not swayed by outside sources.