Holy moly- my google account is filled with subscriptions that I don't even want. How many times have you gone into a store and they persuade you to sign up for their email subscription, only to be bombarded with sales that you really have no interest in? I am sure you can all relate. It is plain annoying!! I tend to use my gmail as my personal email so it is filled with messages that I need to reply to when I get some time at the end of the day. However at night, when I am sifting through the emails, I get at least a dozen subscription emails that I do not want! Please help me get rid of them…..
Thankfully, there is a new handy site that will do just that. It is called Unroll.me and it is a FREE online service where they will help you with all those countless emails and subscriptions that you don't want.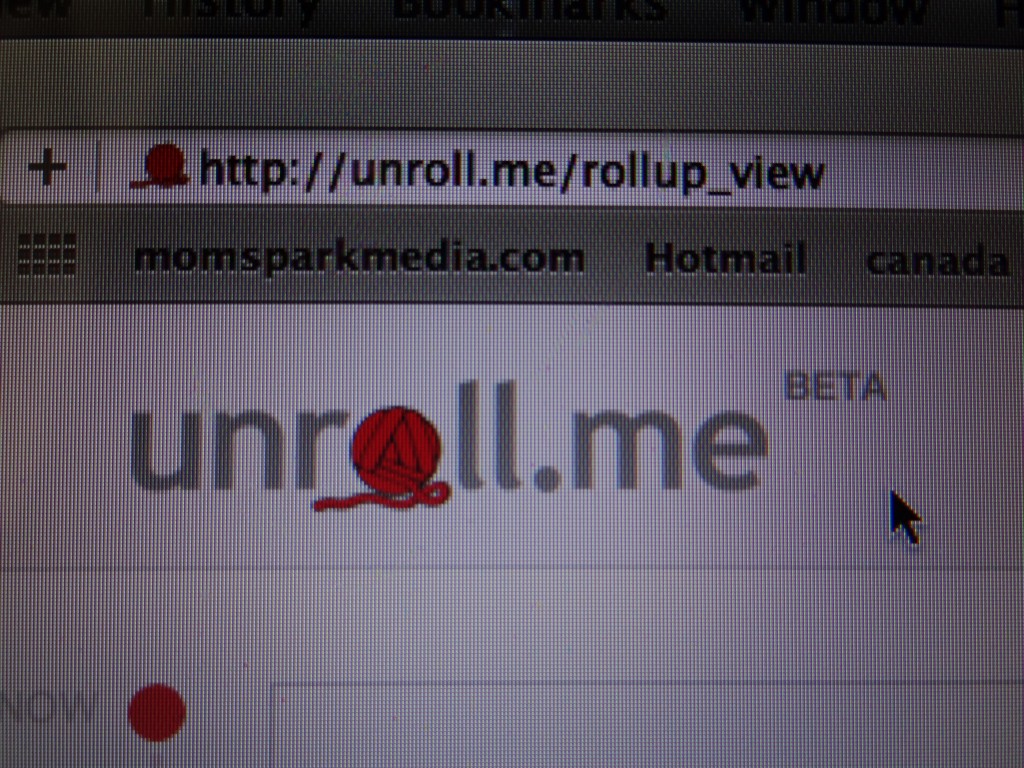 They way Unroll.me works in actually quite simply. You first let the site know which email you want decluttered- it currently works with gmail, yahoo, and google apps. I use gmail so I entered in my google account. By the way, the site is perfectly safe so no worries in giving them your email address.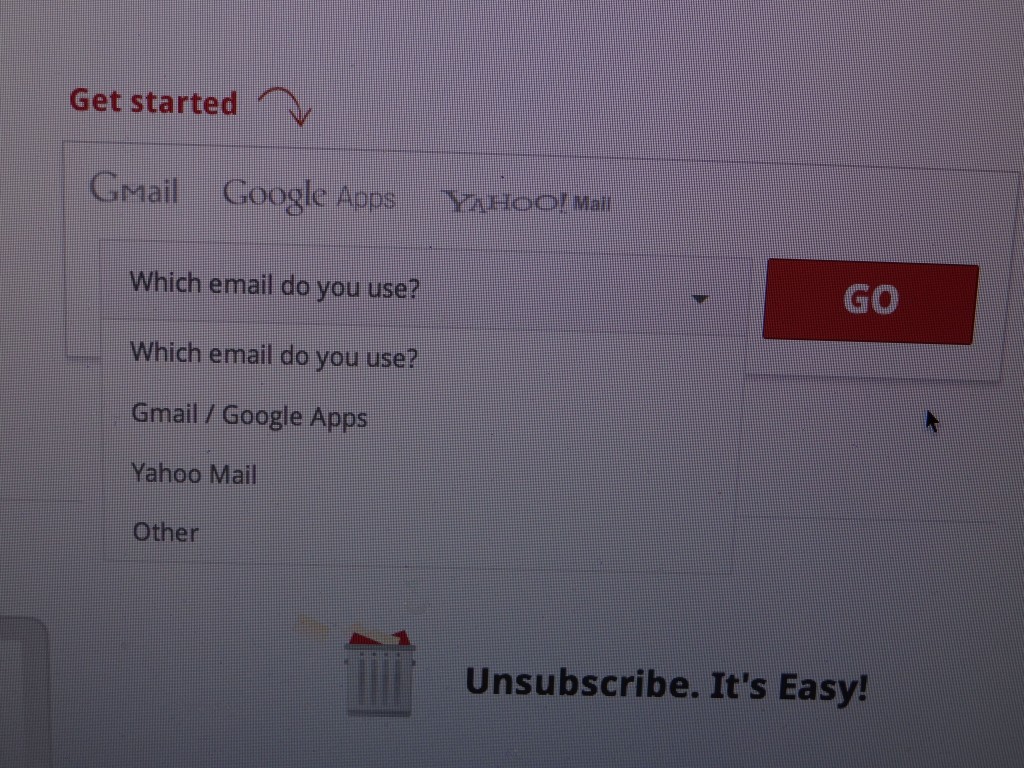 After you enter your email, they will give you a Rollup of all your email subscriptions. After Unroll.me processes your subscriptions, they will provide a list of them.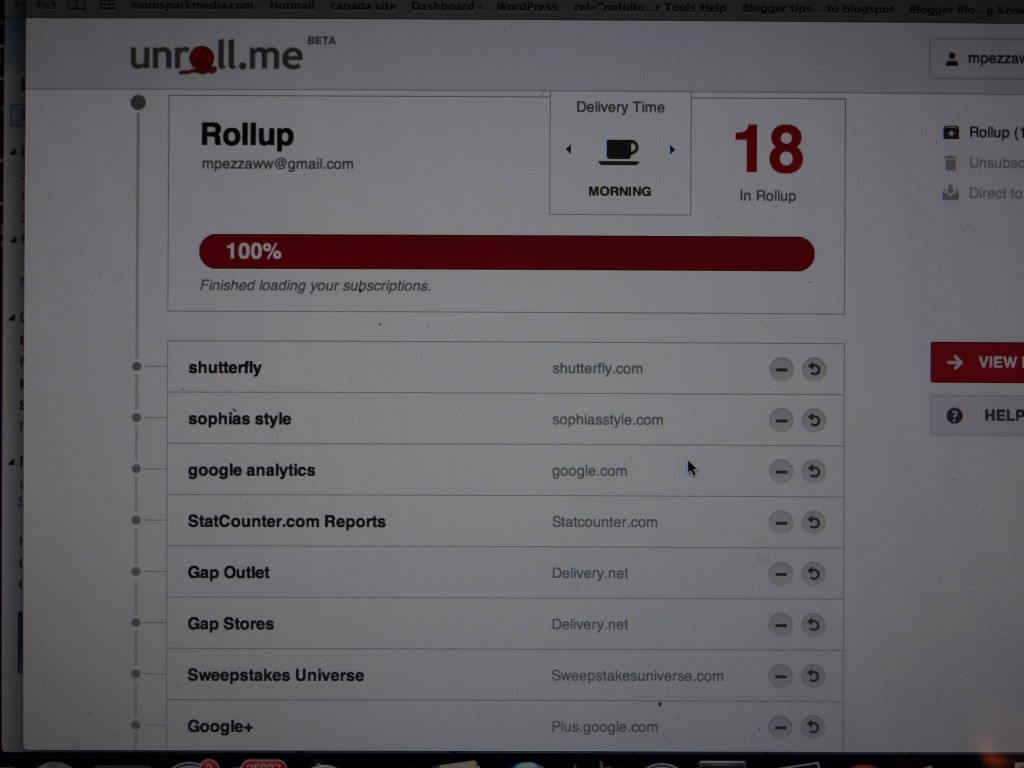 After this, you can have the option of unsubscribing to the email subscription you do not want anymore. It is quite easy to do, simply click on the (-) button next to the email subscription you don't want, and they will get rid of it from your inbox.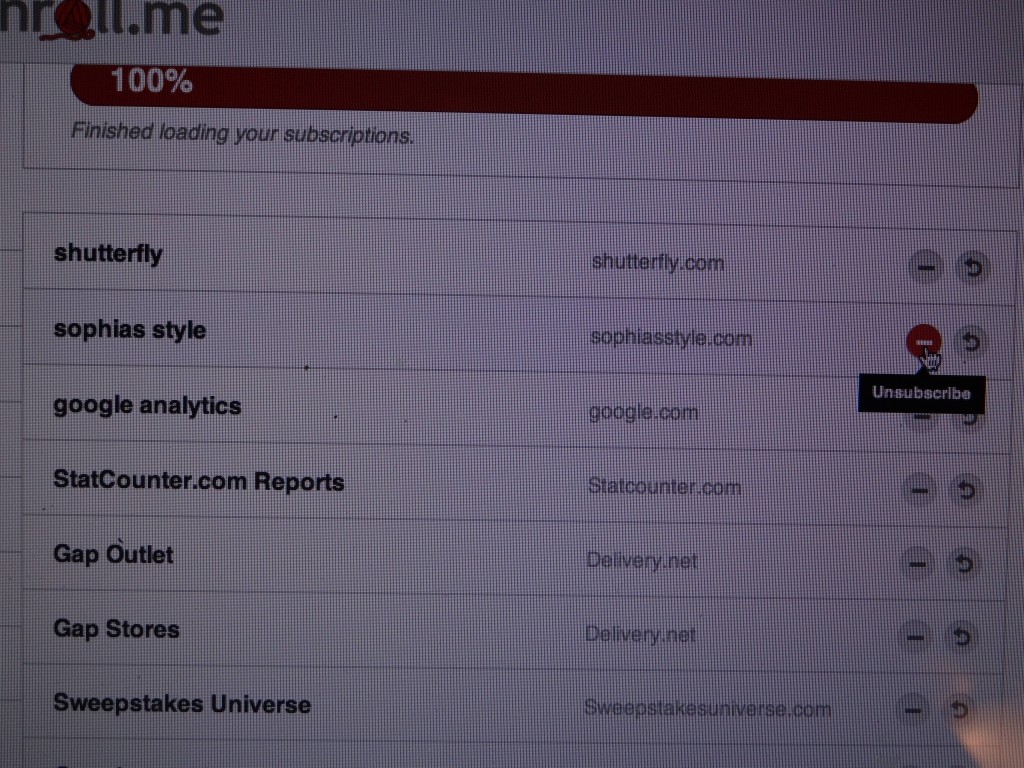 By doing it through Unroll.me, you can unsubscribe to many emails at once. No need to individually go into each email subscription and deactivate it. That takes a lot of time and unwanted effort. Instead, let Unroll.me do all the work!  Unroll.me can also locate those subscriptions that can get lost in your junk, or spam file that may be overlooked.
After you are all done deciding which subscriptions you want to keep, Unroll.me will keep  your current subscriptions in a special box so they are easily categorized for your viewing needs. You will be readily able to view them based on what category such as shopping,etc. and can also manage the particular subscriptions you would like. All this could be done on Unroll.com.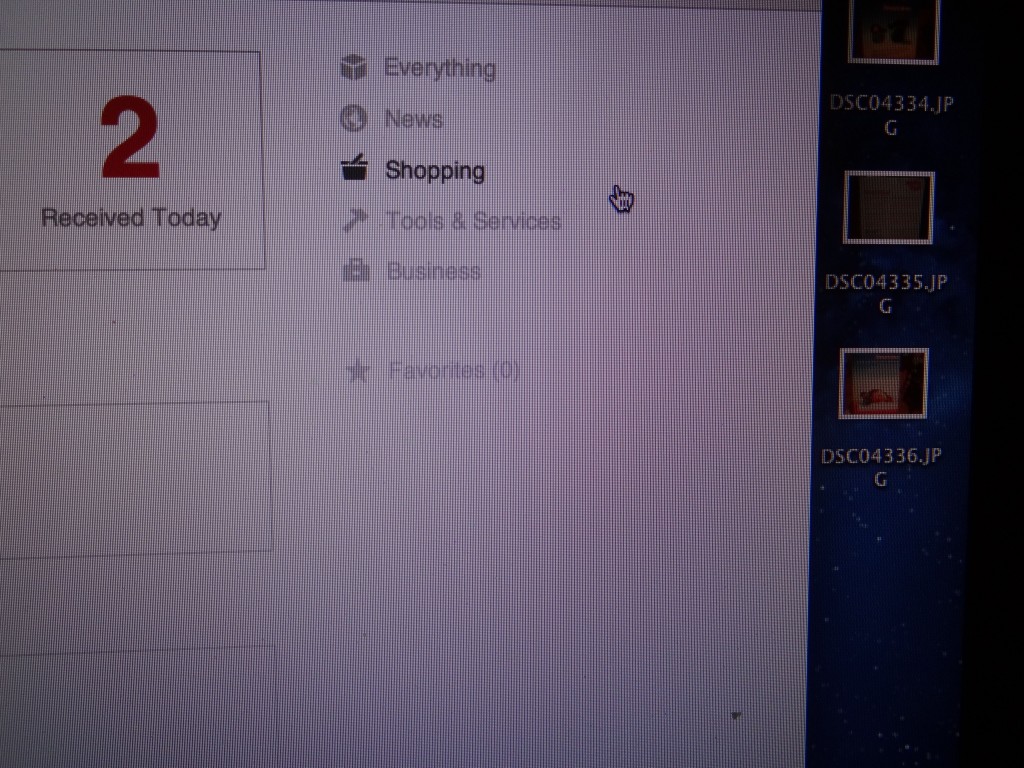 You can open and navigate through the page without ever having to open your email account. If you want to see what emails you unsubscribed to, you simply click your unsubscribed folder and you will see them all there!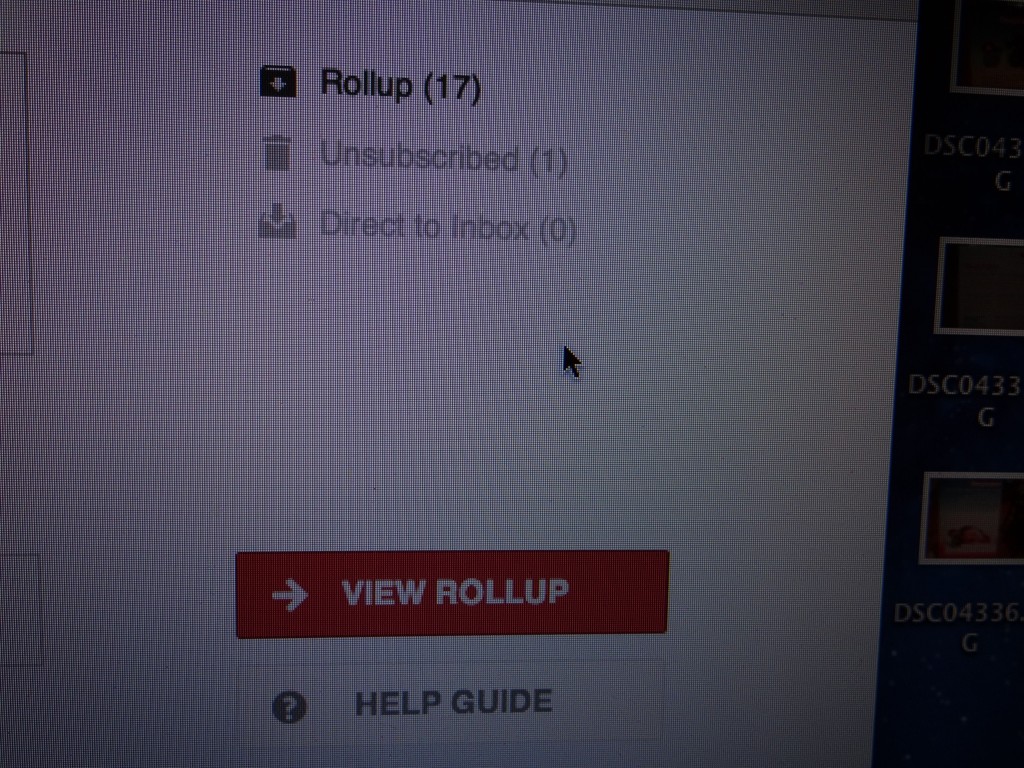 I am so in LOVE with Unroll.me. It has made my life so much easier by deleting all those emails that were bombarding my gmail. Now, I can readily get only those emails I only need and want! Please check out Unroll.me today! You will be so happy you did!
*I am a member of the Collective Bias™ Social Fabric® Community. This content has been compensated as part of a social shopper insights study for Collective Bias™. #CBias #SocialFabric