I was completely excited when I got the chance to do a review of a Fire Pit from the Soothing Company. Since I was a little girl, I have always wanted to own a fire pit. Our current backyard is filled to the brim with a new patio set, grill, and outdoor furniture, but it always seemed to be missing something- a fire pit! Call me crazy but the thought of taking out my fire pit and roasting marshmallows puts a huge smile on my face! There is nothing like setting up my portable fire pit and just enjoying the ambiance of the fire, as well as the terrific smells that the fire pit transmits.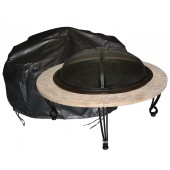 We are known to throw big parties year round for our friends- think Superbowl, July 4, Halloween parties- so I knew having a fire pit would add to the excitement of the party. My husband was not so sure we needed a fire pit, but that all changed when we went to a party a few weeks back. They had a fire pit and we were all having fun socializing, drinking, and roasting marshmallows around the fire pit. From that night forward, my husband was all for us having a fire pit.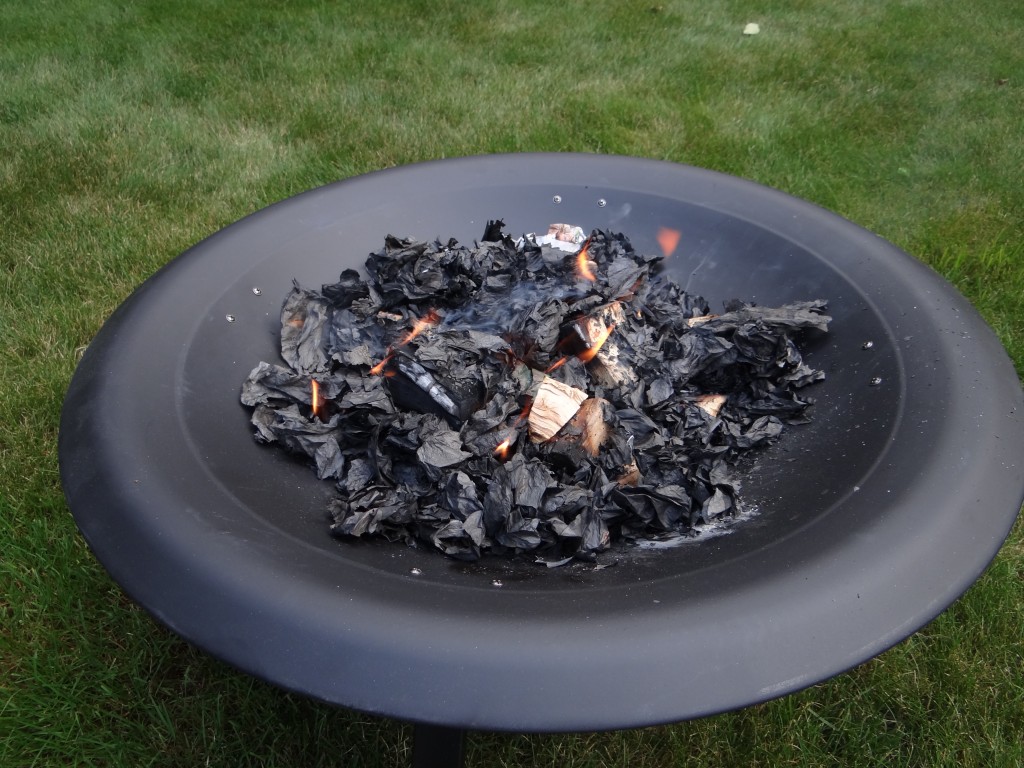 We are planning to use our fire pit year-round. While we have been having some of the most excruciating temperatures, it does tend to cool down at night. When the kids go to bed, we light up our fire pit and have some great bonding times. I will tell you that if you have kids and they are young, like mine are, I probably wouldn't recommend using it until they are in bed. That is just me, though!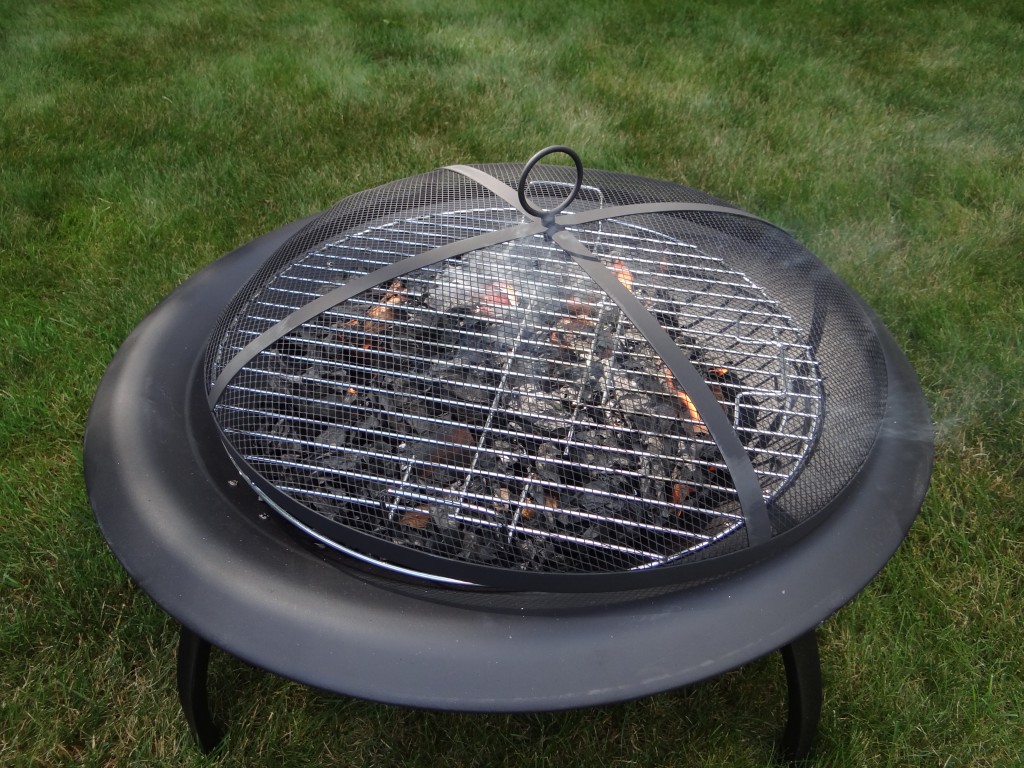 The fire pit we had the chance to review was The Soothing Company  29 inch portable folding fire pit! This is the fire pit to have if you are looking for something that is light and readily able to carry with you from one place to another. It is super simple to put up- took at all of 2 minutes! To light the fire pit, simply use coals or logs to get the fire started. The fire  pit features a 29 inch heat resistant painted steel fire bowl with folding legs for easy portability. The fire pit also comes with a heat resistant mesh screen, a wood grate, and a cooking grate. Also included with this wonderful set is a carrying bag and screen lift tool.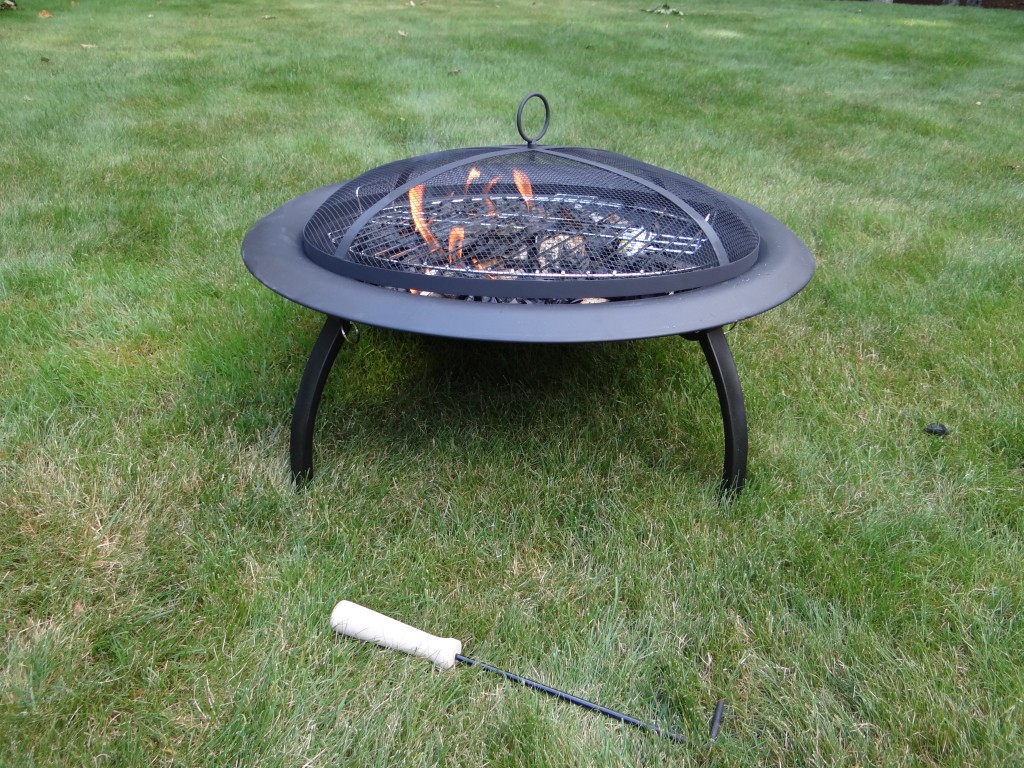 Some added features include:
Heat Resistant Painted Steel Bowl and Fire Screen
Log Grate, Cooking Grate and Fire Tool Included
No Tools Needed for Assembly
Carrying Bag Included
Assembled Dimensions:
29″ Dia.
17.3″ H
Weight:  10.4 lbs.
This is the fire pit to have! I can promise you it will make your summer nights that much more special. You will be the talk of the neighborhood with this special fire pit. While I use it mostly to roast marshmallows, I have also tried to cook foods on it and IT ACTUALLY DOES THE JOB OF COOKING! This past week, I made BBQ chicken on it, and it came out delicious! It was so simple to do too! Best of all, this fire pit only costs $85.00 which is truly a steal to me!
While you are shopping on The Soothing Company for fire pits, be sure to check out their other great selections of items including fireplaces, bean bag chairs, hammocks, grills, Bonsai trees, and so much more! This is your one stop shop for all your home needs!
*Thanks to the Soothing Company for supplying me a fire pit for review purposes. As always, all my opinions are my own and not swayed by outside sources.