I live in sleepers at night! Once I get changed into my pajamas, I automatically spend the rest of the night until bedtime in my comfy sleepers. I have gone through so many slippers in my days, but I recently  found out about a terrific brand-Nature's Sleep Slippers, that will make your feet feel so comfortable. You deserve to have comfortable feet now!
Natures Sleep is the same brand that brings you the wonderful memory foam mattresses and terrific memory foam and filled pillows. They now came out with a new brand of slippers that will have some of the same ingredients to make your feet feel superb! Nature's Sleep products are designed with the highest concerns for health, well-being, hygiene and lifestyle. All of their products, including their slippers, are anti-microbal, washable, anit-dust mite, anti –bacterical and allergen resistant! As one who suffers from allergies, this is huge for me!
Nature's Sleep Slippers are available in closed toe or open toe design. I reviewed the closed toe design only because sometimes in the winter, I don't get many pedicure, and don't want my toenails showing with the open toe design. The closed toe slippers and open toe slippers are designed with true memory foam so you feel as if you are walking on air. They are extremely plush and comfortable. They offer the perfect balance of softness and support thanks to the visco-elastic memory foam inner sole, which cradles and coutours to you feet while absorbing pleasure and impact.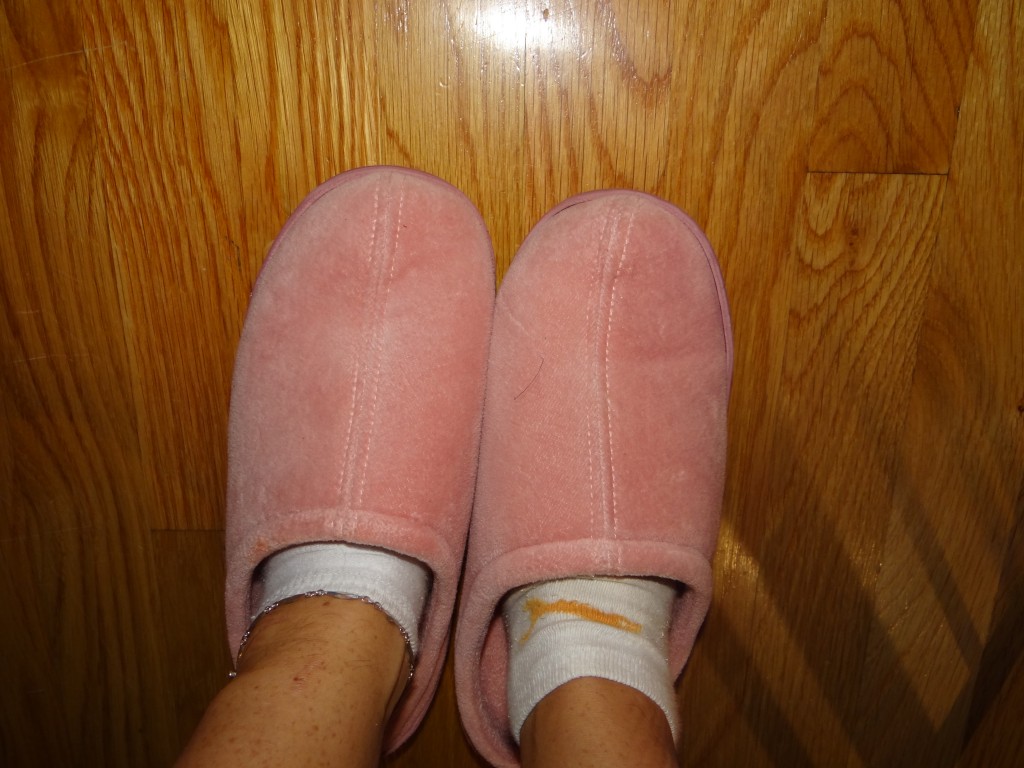 I also love that I could wear these slippers inside or even outside on the hard concrete surfaces. These slippers provide relief to my tired feet from standing up all day at my job. Once I get home, I have to put them on, to make my feet better!  They are made to distribute weight to reduce pressure points and improve circulation.
These Nature's Sleep slippers are available for the fantastic price of $30.00. The closed toe terry slippers with memory foam are available in pale blue, pink, and sand , while the open toe terry slippers (cost is $25.00) with memory foam are available in lavender, pale blue, and mocha. To purchase, please check out the Nature's Sleep website.
Win it: One winner will receive a pair of Nature's Sleep slippers. This giveaway is run via rafflecopter so click read more to see the actual giveaway. Please make sure you follow this rafflecopter  instructions as it is slightly different instructions than my normal rafflecopter giveaway. US only. Good luck!
*Thanks to Natures Sleep for sending me a pair of slippers to review. As always, all my opinions are my own and not swayed by outside sources.