So, here is the deal- I am a huge coffee drinker! However, I can not drink hot coffee in the summer. I'd rather be caffeine deprived than deal with hot coffee in 90 degree weather. At least once a day  I go to my local coffee shop and order a huge iced coffee and end up $5.00 poorer. I am tired of ordering and being ripped off at local coffee shops, however, I need my iced coffee fix. With two kids who keep me on my toes, I need a pick-me-up and I rely on my  coffee for this. I also thoroughly enjoy iced coffee in the summer. It is a refreshing drink that makes my summer days that much better. Summer is by far my favorite season and I usually enjoy my summer days refreshed with iced coffee. Thankfully, International Delight came to the rescue and came out with ice coffee that you can pour right out of a container. Before you think to yoursel how can this possibly be good- hear me out. The International Delight Iced Coffees are better than good- they are FANTASTIC!!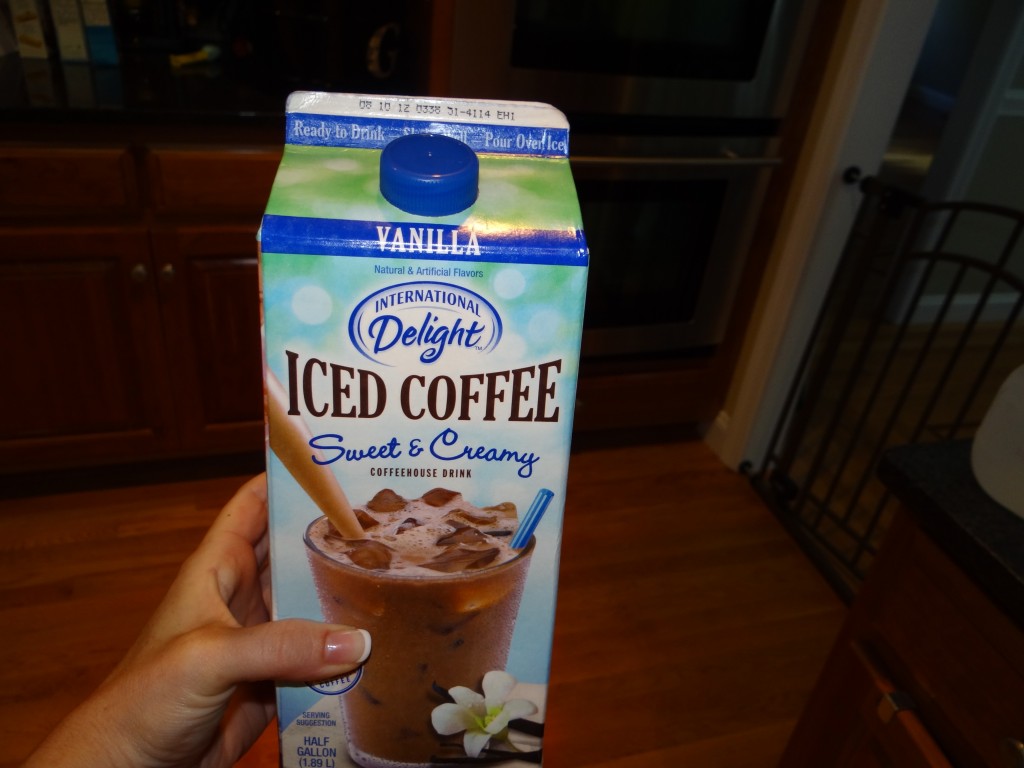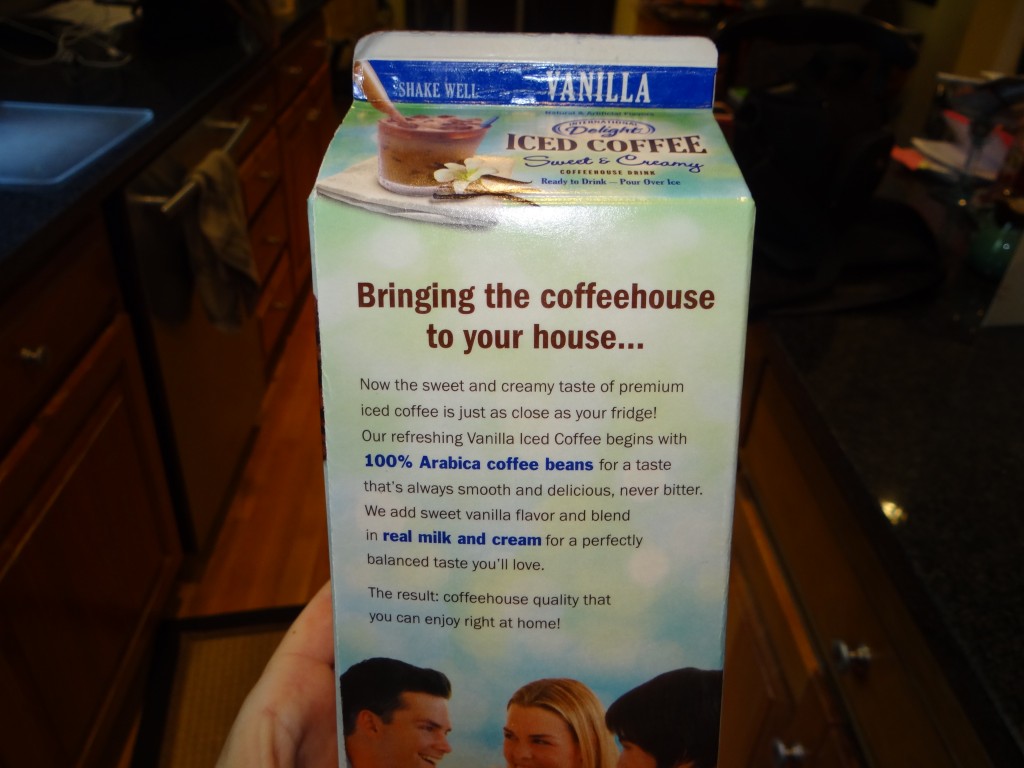 I headed to Walmart to check out the selections of International Delight Iced Coffees. To my pleasant surprise, they had three flavors: The Original International Delight Sweet and Creamy Iced Coffee, The International Delight Sweet and Creamy Mocha Iced Coffee, and the International Delight Sweet and Creamy Vanilla Iced Coffee. Just looking at the container makes me drool with delight.
I also noticed all their fabulous arrays of International Delights creamers which were located in my local Walmart in the same aisle. We have been using these creamers for a while and they are truly decadent. If I have to choose my favorite, it would be Vanilla Caramel Creme.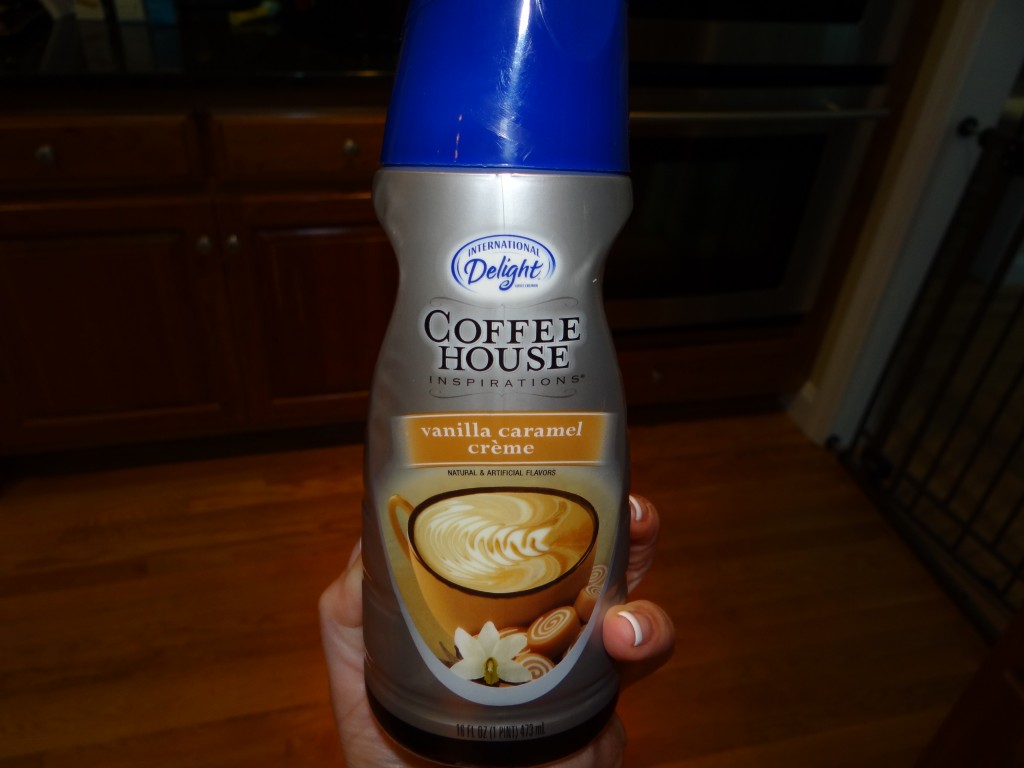 I ended up buying all three iced coffees and within two weeks, all three are GONE! My husband and I have been drinking at least two 8oz glasses a day. For the caloric intake of only 150 calories and 2.5 grams of fat, you really can't go wrong! The taste is also fabulous and will lead you to crave your next glass. It is smooth, creamy, and  all around terrific!
I decided I wanted to try to come up with a recipe where I can incorporate my love of the new International Delight Iced Coffees. I thought long and hard about this and came up with quite an original recipe. I started thinking that I wanted to try to make a frozen hot chocolate but with International Delight Iced Coffee. I think I really succeeded. I am putting the recipe here if you like to try to make it, but I will warn you all my measurements are guesstimates since that is how I like to cook sometimes. I like to call this my International Delight #IcedDelight Frozen Hot Chocolate Drink.
International Delight Frozen Hot Chocolate Drink:
Ingredients: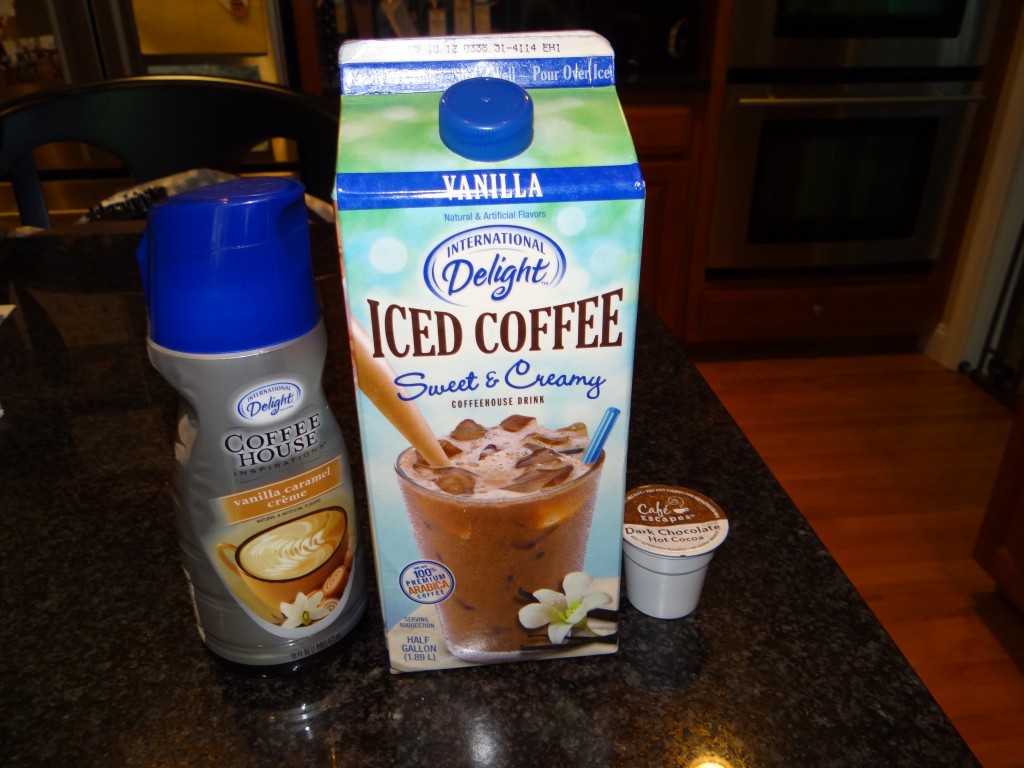 -1/2 cup of International Delight Iced Coffee (I used the Vanilla flavor but you can you any of the three)
-1/2 cup hot chocolate already made
-3 Tablespoons of International Delight creamers (I used the Vanilla Creme Brûlée but you can use any of the various International Delight creamers)
-2 Tablespoons whipped topping
Directions:
1. Make one cup of hot chocolate
2. Let the hot chocolate cool to room temperature and then add in 1/2 cup International Delight Iced Coffee and 3 Tablespoons of International Delight creamer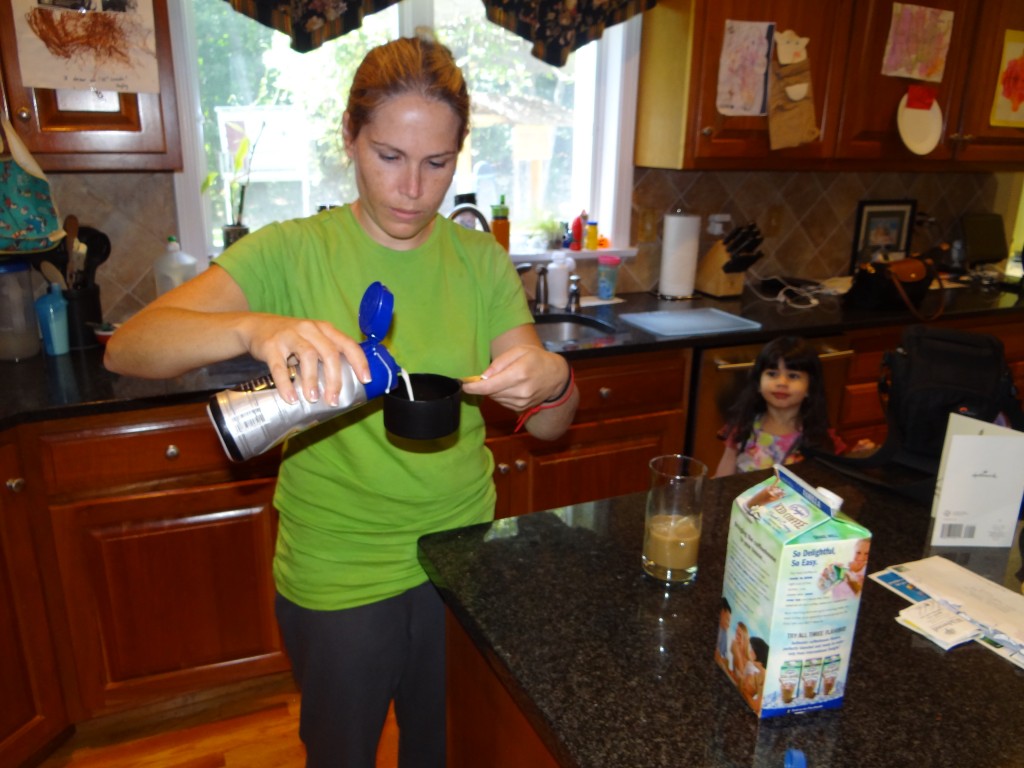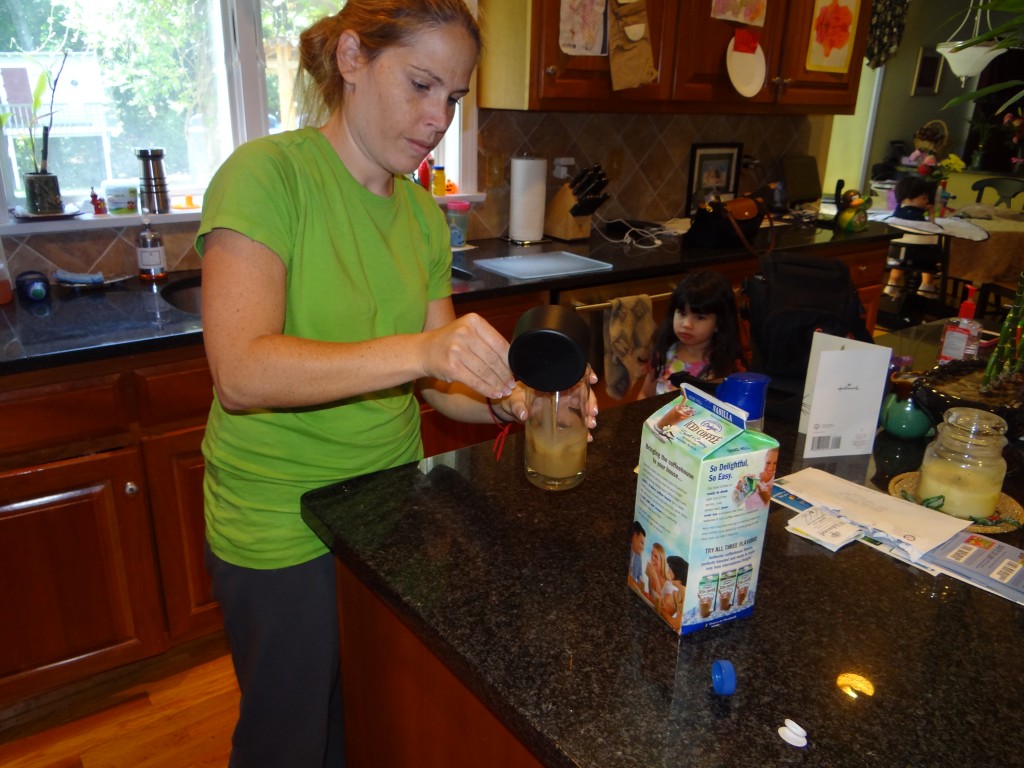 3. Mix well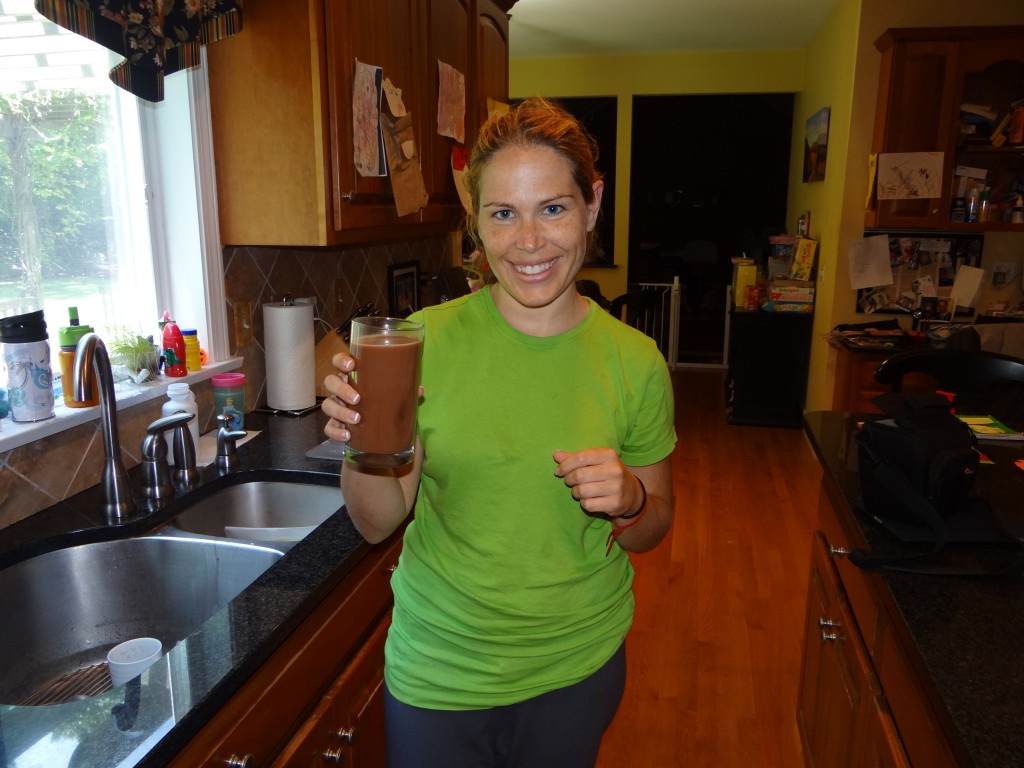 4. Put in freezer for 2 hours.
5. Remove from freezer, thaw for twenty minutes and voila, you have your frozen International Delight Hot Chocolate
6. Top with whipped topping as you like
( It was still thawing when this picture was taken)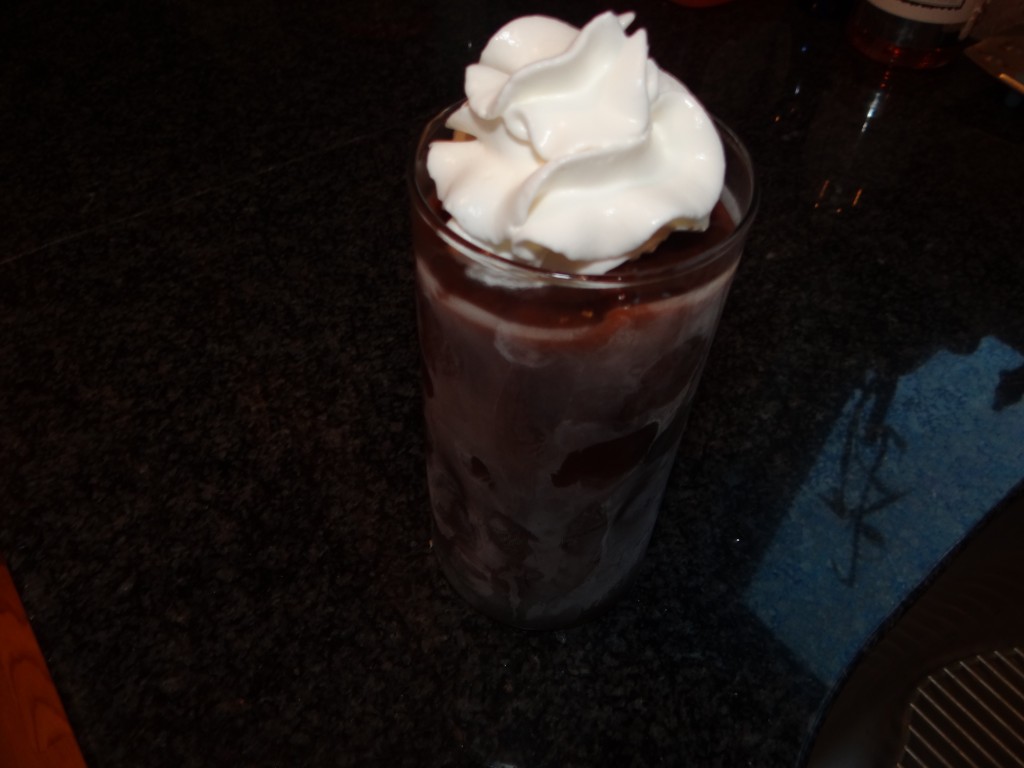 This recipe is so easy and so unbelievably good! If you want to surprise your friends or family with a drink that they think you spent hours on, make sure you make the International Delight Frozen Hot Chocolate. This summer be sure to hit the beach and pool drinking the very affordable and scrumptious International Delight Iced Coffees with added in International Delight creamers. Don't thank me now.. You can thank me later!
Be sure to check out International Delight on their Facebook and Twitter Page! They are also running a sweepstakes where you simply enter and they will be picking 1,000 people to receive a cartoon of iced coffee from June 21- July 5. See  International Delight Facebook Sweepstakes page for additional details.
*I am a member of the Collective Bias™ Social Fabric® Community.  This shop has been compensated as part of a social shopper insights study for Collective Bias™ and International Delight #IcedDelight #CBias #SocialFabric"