I told you a few weeks back how in love with International Delight Iced Coffee I am. I found it at Walmart and it was like finding liquid gold. Truly-I might even be addicted! I used to spend so much money in the summers past buying crazy amount of iced coffee at my local coffee shops. Thankfully, International Delight has come out with three awesome flavors of Iced Coffee to satisfy my iced coffee obsession in the hot summer months-Original International Delight Sweet and Creamy Iced Coffee, International Delight Sweet and Creamy Mocha Iced Coffee, and International Delight Sweet and Creamy Vanilla Iced Coffee.  I have tried all three flavors and all of them are pure delight in each glass of Iced Coffee I drink. I really have no favorite- they are all so delicious!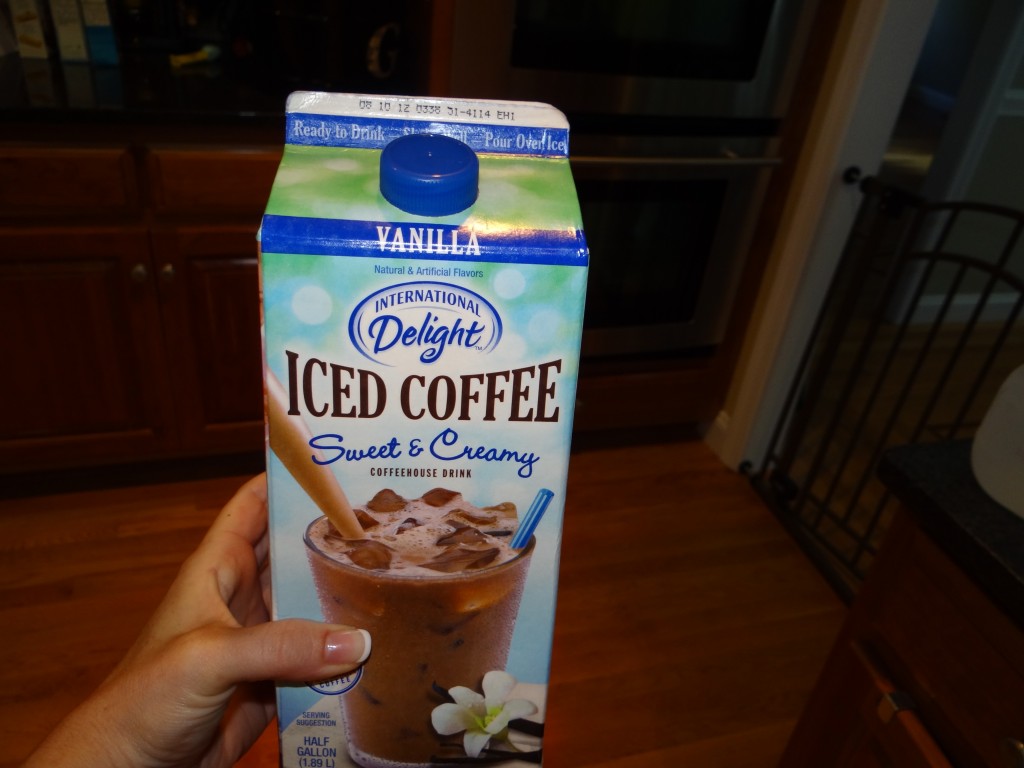 Summer is a time of pools, beaches, and parties! Summer by far is my favorite season because it feels like one big party all summer long. Every weekend, we have another BBQ to attend or a festivity to go to. While some people might be annoyed by constantly going to another BBQ, I LOVE it!  Actually, this weekend, we are hosting our annual Forth of July party. We are expecting around 50 people and I can't wait! I got everything prepared for it except the desert. I was thinking last night that I could probably incorporate my International Delight Iced Coffee into a recipe to make as one of the deserts. I thought long and hard about this, and finally came up with a fantastic Tiramisu recipe. My friend helped me by giving me her recipe, so I can't take full credit, but I think I greatly succeeded in coming up with a great desert for the party using International Delight Iced Coffee.
My recipe is called Tiramisu Parfaits. I used a regular bowl as I was out of parfait dishes, but it would be easier to use parfait bowls if you have!
Ingredients:
–          I- 8 oz. of cream cheese- you can use light cream cheese as an alternative
–          4 TBLS sugar- you can use splenda as an alternative
–          ½ teaspoon vanilla extract
–          2 cups Cool Whip
–          1 package of ladyfingers
–          ½ cup International Delight Iced Coffee-  Creamy Vanilla
–          -1/4 cup International Delight creamers- I used  Vanilla Caramel Creme
–          3 TBLS chocolate chips (you can use dark, white, or milk chocolate)
Directions:
-In mixing bowl, add cream cheese, sugar, and vanilla extract. Beat together mixture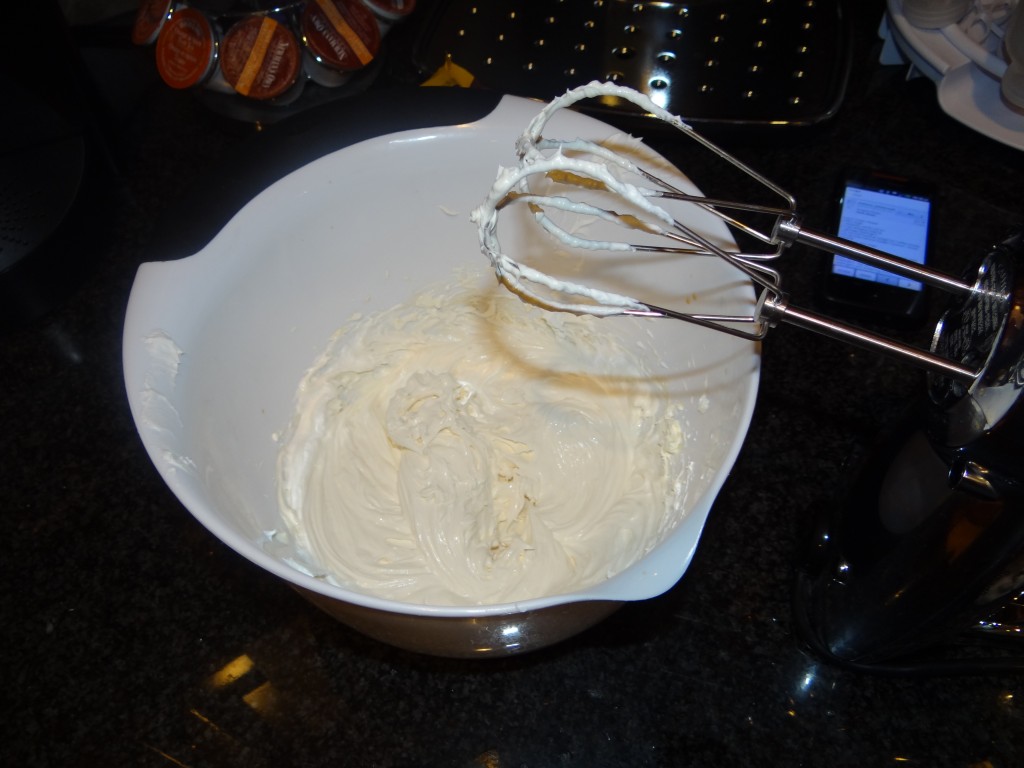 -Add in 1 cup of Cool whip.
-Add International Delight Iced Coffee- Creamy Vanilla (1/2 cup) with International Delight creamer- Vanilla Caramel Crème (1/4 cup) #IcedDelight
-Dunk Ladyfingers in the coffee mixture
-Put half of the mixture in #1 over the ladyfingers
-Top with more ladyfingers and add the remainder of the mixture over it
-Top with remaining ladyfingers
-Add cool whip over it
-Complete with chocolate chips on the top
Feel free to substitute the cream cheese with light cream cheese, or sugar with splenda to reduce the amount of calories. I have indeed tried it both ways, and while the "lower-fat" version is still good, I admittedly like using the regular full-fat ingredients.
I can't wait to serve this desert at my Forth of July BBQ. I know it will be a hit. In the meantime, I will keep sipping my delicious International Delight Iced Coffee all summer long! What a great idea International Delight for making such an unbelievable iced coffee!
Be sure to check out International Delight on their Facebook and Twitter pages. If you feel lucky, come enter the sweepstakes on their International Delight Facebook Page where they will be picking 1,000 people to receive a cartoon of iced coffee. This expires July 5 so enter quickly. Since they are picking 1,000 people, your chances are good! Good Luck!
*I am a member of the Collective Bias™ Social Fabric® Community.  This shop has been compensated as part of a social shopper insights study for Collective Bias™ and International Delight #IcedDelight #CBias #SocialFabric