I LOVE adorable kids shoes! There is nothing cuter than seeing a little boy/girl learning to take his/her first steps in some adorable kicks. When Hayley was young, I was first introduced to the Pediped shoe line and owned several pairs of walking shoes. As she is getting bigger, her foot sizing  is changing more and more, and we still resort to going shoe shopping at Pediped. When Zane was a baby, he did not own one pair of shoes that stayed on his feet! Every shoe he owned, he ripped off his feet and then they ended up as a teething toy in his mouth. I am sure you can relate. Since I did not know that Pediped made boy shoes, I did not resort to them. Well, I recently found out, I was so wrong- Pediped sells both boy and girl shows from toddler through school aged kids (up to 8 years old). I was so excited to find this out!
Pediped footwear was created in 2004 by Angela and Brian Edgeworth who wanted their kids to have shoes that were healthy for their feet. They wanted to create the next best thing to bare feet since doctors recommend barefoot walking or soft leather soft swoles shoes. With the choices being so limited, they ventured to do just that – create the best thing next to bare feet As so became the story of Pediped!
Pediped has become one of the fastest growing childrens footwear brands in the US and offers more than 120 designs spanning EU sizes 17-22. Their footwear line includes the Originals (soft soled shoes for children ages birth to 2), Grip n' Go (soft rubber soled shoes for children 9 months to 3 years) and Flex (rubber soled shoes for children 1-8 years). Pediped is now sold worldwide!
When we had the chance to review Zane's real first shoe from Pediped- I was amazed! He kept the shoe on all day. He tried to take the shoe off but it just wasn't working out for him, which excited me so much! No more losing shoes in the restaurants or Target. I can go out knowing that we still will return with two shoes! Not only are these shoes so hard to take off, but they are extrememly comfortable. My daughter still wears various Flex Pedipeds and always tells me how she loves these shoes. I can't say the same about other shoe brands she has worn; only to be told how uncomfortable they were. Pediped uses only the highest quality leather which is second to none. They are also one of the first children's shoe companies that the American Podiatric Medical Association awarded their Seal of Acceptance for promoting healthy foot development.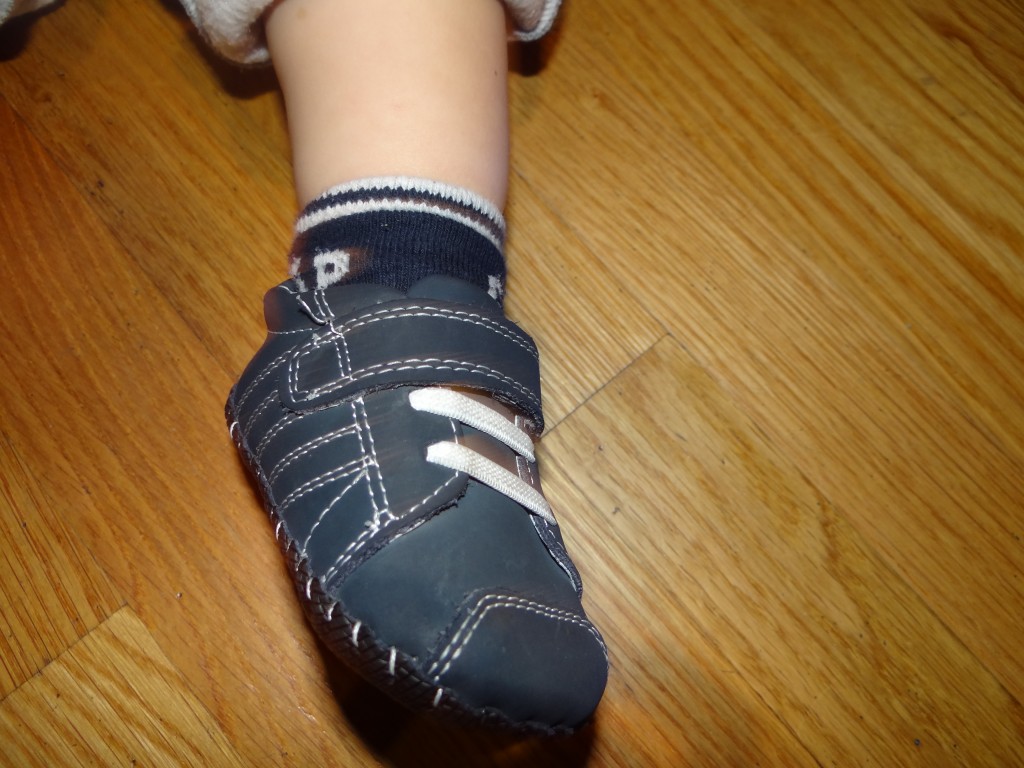 In addition to the comfort factor, the designs of the shoes are truly incredible. I always search through their shoeline to find out the hippest and latest trends. For the girl line, they have the cutest pinks, purples, browns, and whites. You can get them in plain colors or add on adorable polka dots or flowers to make your girls' little feet really stand out. For boys, they have all blacks, blues, browns and some rugged, as well as classic designs.
For Zane, we reviewed the Original which is the truly one of the best first shoes for those learning to walk. They have been incredible for us, as he is journeying now towards "running"  in a few short weeks. He will then transition to the grip n' go which is the perfect shoe for the active toddler transitioning from walking to a confident stride. Lastly, we will head towards the Flex line, which is the ultimate shoe for confident walkers who have developed a solid, natural stride. Hayley is now in the Flex line and I am 100 % happy with the line!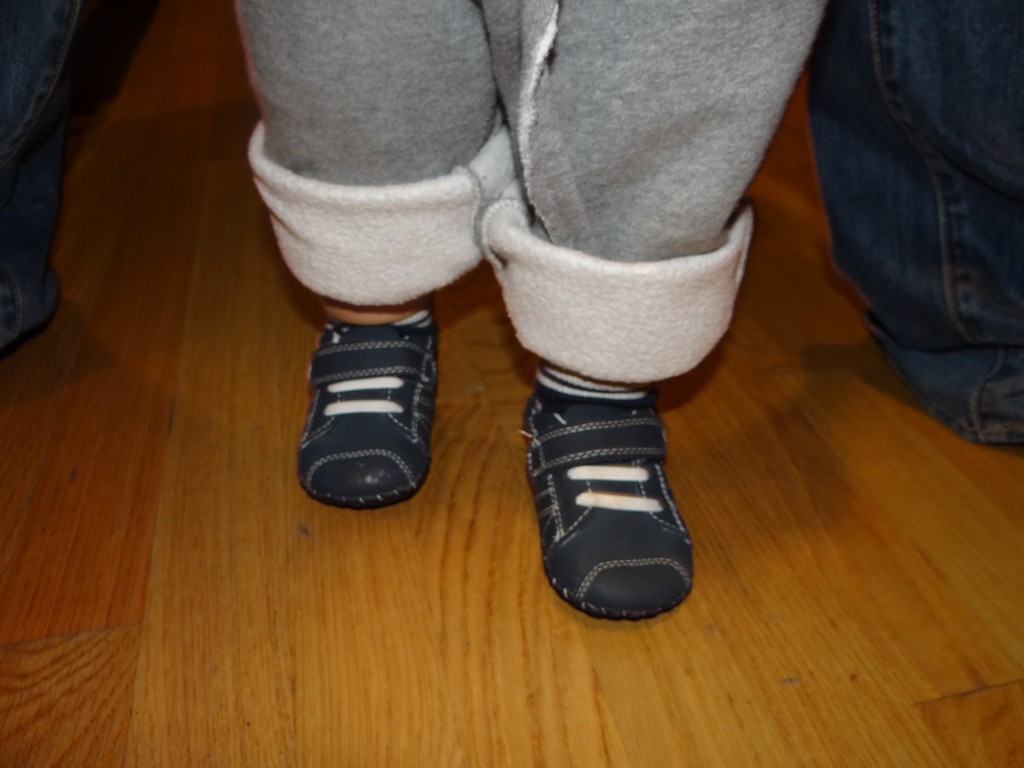 Buy it: You can buy any Pediped shoes at their website: Pediped. Prices are extremely reasonable and will last through the years!
Win it: One winner will receive their choice of any Pediped size 0-24 months, boy or girl. This giveaway is run via rafflecopter so click continue reading to see the actual giveaway. The only mandatory entry is to tell me which pediped shoe you would like in the comment section proceeding this post from their website, Pediped. While the other entries are optional, I highly suggest you fill them out to increase your chances of winning. US and Canada. Good luck!

a Rafflecopter giveaway

*Thanks to the PR representing Pediped for giving me Pedipeds to review. As always, all my opinions are my own and not swayed by outside sources.