My sponsors for Zane's first birthday bash giveaway #5  are TruKid and Noodle & Boo. Next week is the final week of his first birthday bash with the ultimate giveaway of a Stokke High Chair. Just a reminder if you have entered all the giveaways, you will receive extra entry points for the final giveaway.
Tru Kid:
Tru Kid is a natural skin care line for those with kids. They are a California-based lifestyle company for kids, that focuses on creating healthy habits and promoting positive choices for children and families. On their site, they also offer a host of fun, educational materials such as rhythms, songs, and games. All of these help children learn to take care of themselves, as well as, the world around them.
Their products are uniquely created for kids of all ages. All of their products are natural and completely chemical free. They have created a "Toxic Bad Guys" list in order to raise awareness in parents and kids about harmful ingredients found in personal care products. All of these harmful products, they list, are not found in any of TruKid products.  Their products feature lighter textures for quick and easy application, as well as wonderful scents.
What truly sets TruKid apart is the way they bottle their products. They name their products to promote everyday language: words like silly, happy, and funny. They also use a learning system where they put symbols on their brightly colored bottles to identify what parts of the body they are using the products for: hand, face, hair, etc.
They have a plethora of products including kids sunscreen, body wash, conditioner, shampoo, and much more. We had the chance to review the All Natural Silly Shampoo.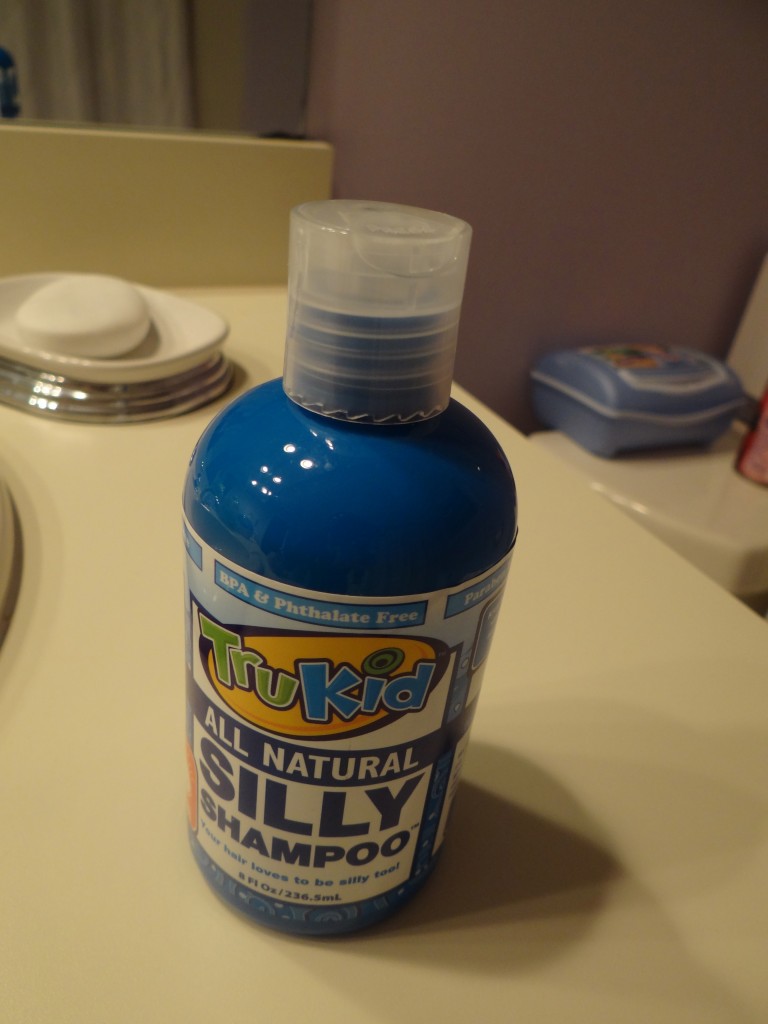 TruKids Silly Shampoo is a mild, safe cleanser for kids' sensitive skin and hair that effectively removes surface oil, and dirt without stripping natural oils. Lightly scented with TruKids essential oil blend, there are no parabens, SLS, artificial colors or fragrances in this biodegradable formula. 8oz. bottle.
We also reviewed the TruKid Dancing Detangler.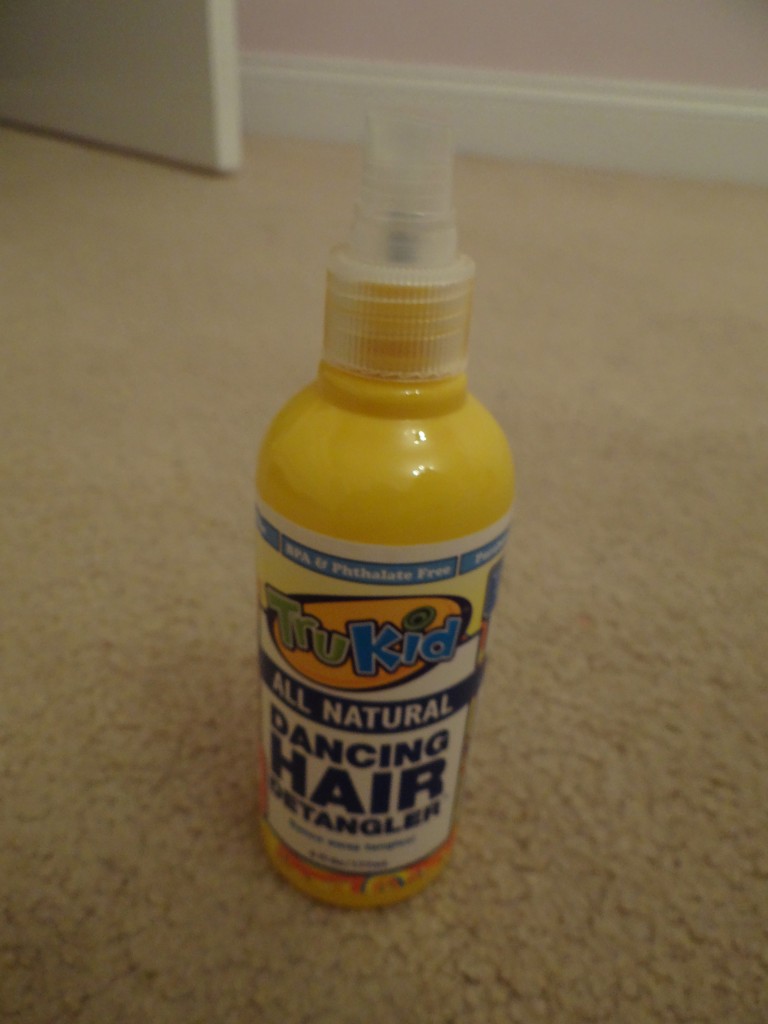 No more fuss or hurties when you brush your hair! Our Dancing Detangler has a special non-sticky formula that takes the pain out of combing and brushing your hair. Works great on hair of all ethnicities. Please get parents help when using this product.
I was very happy with both of these products. They worked magnificently with my daughters long hair. It smelled wonderful and left her hair without any tangles.
Buy it: You can buy any TruKid products at the TruKid website.
Noodle & Boo:
Noodle & Boo is the premier leader in prestige baby skin care products for newborns, children, and pregnant women. They offer a comprehensive line of safe, gentle, and effective products that nourish, replenish and protect delicate skin and hair. When I am looking for the best products to put on my kids skin, I really have to look no further than Noodle & Boo. In the past, I have had problems with products being too greasy or drying out my kids skin. However, with Noodle & Boo, I have none of these problems.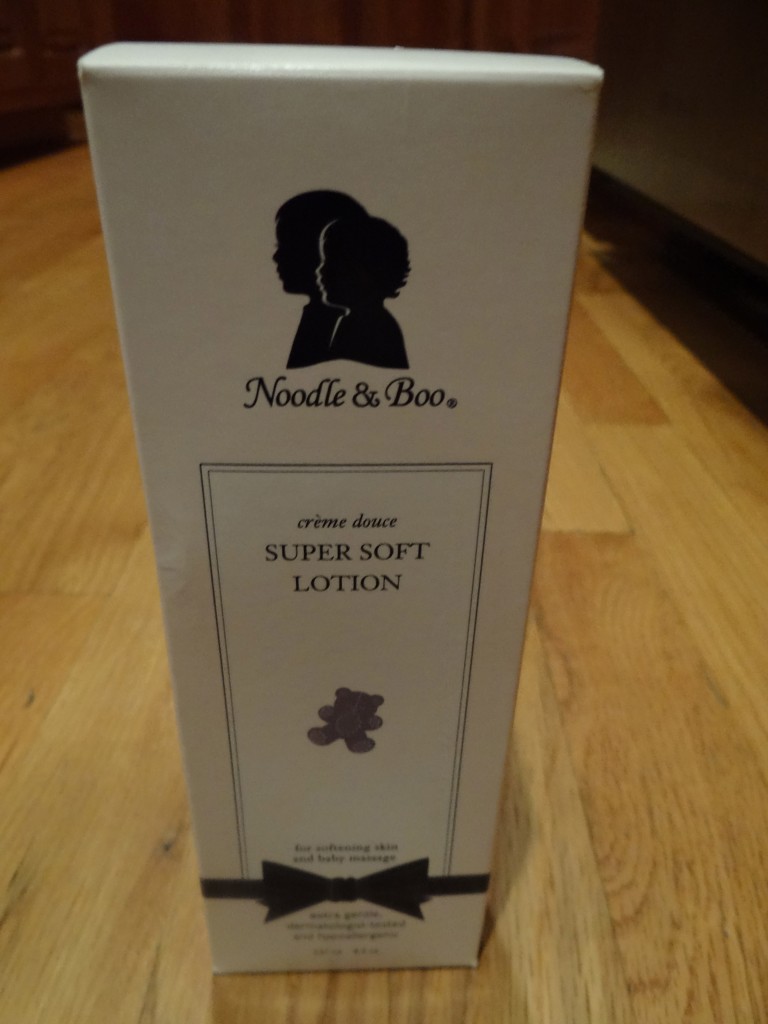 They are committed to creating the highest quality products that use the finest ingredients. Each ingredient is chosen based on proven historical data and appropriateness for a given product, not for marketing purposes. Each formula that they use is hypoallergenic and clinically tested minimize the risk of allergic reaction, as well as dermatologist- tested so you don't have to worry about skin sensitivities.
There agents are toxin free and non-irritating while containing no numbing agents. They are developed for children with skin sensitivities. We had the chance to review the Noodle & Boo baby lotion.
 (taken from the website): Light, silky formula leaves baby super soft and snuggly … every mom's favorite baby lotion. Packed with vitamins E and C, these natural antioxidants help to protect delicate skin.
I absolutely loved this product. Zane has terrible skin, as most of you know, and this formula worked terrific with his skin. We use it twice a day and I have noticed a significant decrease with irritations on his skin. I will continue raving to my friends about this product. If you don't want to take my word, they have tons of media press on celebrities kids who use their products including Gweneth Paltrow, Liv Tyler, Sarah Michele Gellar, Matthew McConaughey, and Angie Harmon children to name a few.
Buy it: Be sure to check out Noodle & Boo and their extensive line of skin care products including body wash, lotions, cleansing cloths, soaps, oils, creams, balms, and much more: Noodle & Boo website
WIN IT: 1 winner will receive all the following products: TruKids detangler, TruKids shampoo, and Noodle & Boo super soft lotion. This giveaway is run via rafflecopter so please click continue reading to see the actual giveaway. The only mandatory entry is to tell me what are you most excited to win in the comment section proceeding this post. While the other entries are optional, I highly suggest you filling them out to increase your chances of winning. US only. Good luck!