In the later part of the summer we had the chance to visit The Hershey Lodge in Hershey PA. We have stayed at the Hershey Lodge at least a half of dozen times and each time we make so many wonderful memories that will stay a part of us for our life. If you are looking for an absolutely fantastic get away, I highly recommend booking a few nights at The Hershey Lodge and visiting the infamous Hershey Park. Whether you are single, marrried, have kids, or totally solo, there is something to do for everyone at The Hershey Lodge.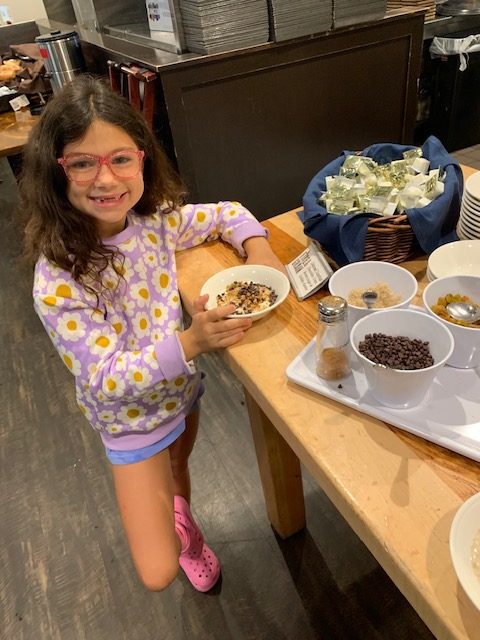 The Hershey Lodge features 665 guest rooms and deluxe suites. It is the ideal getaway for couples, families, or evern a stop for business travel. From the time you check in till the time you check out, you will enjoy a wonderful stay. When my family checked in they were already excited because they knew they would get a full size bar of Hershey's chocolate. We got in late so I told them they could enjoy that after we had our dinner. Once checked in, we were given a two queen guest room. The room is very ample, has a beautiful chocolate decor, top notch Hershey bath products, and beds so plush that we were all bound to have a great night sleep.  Within the room, you get complimentary WIFI, fridge, coffee maker, flat screen TV that you can connect to Netflix, DVD player (available at the front desk), ipod alarm clock, safe, ironing board, and other ammenities. You can also order special occasion flowers or gift baskets delivered to your room for an extra fee. We slept two nights at The Hershey Lodge and we never slept so beautifully. You have to experience the beds to see how wonderful it truly is!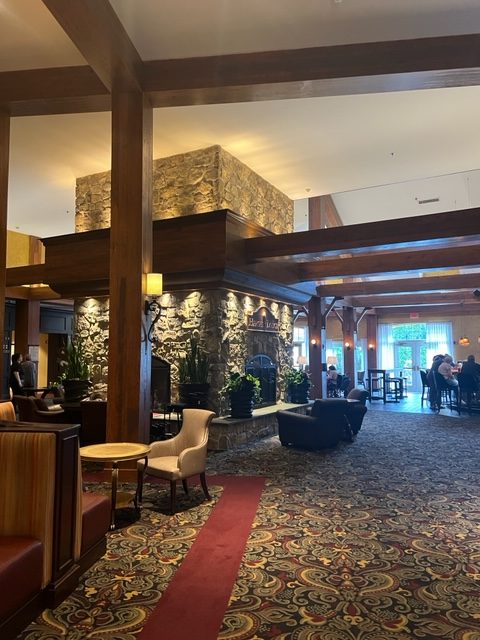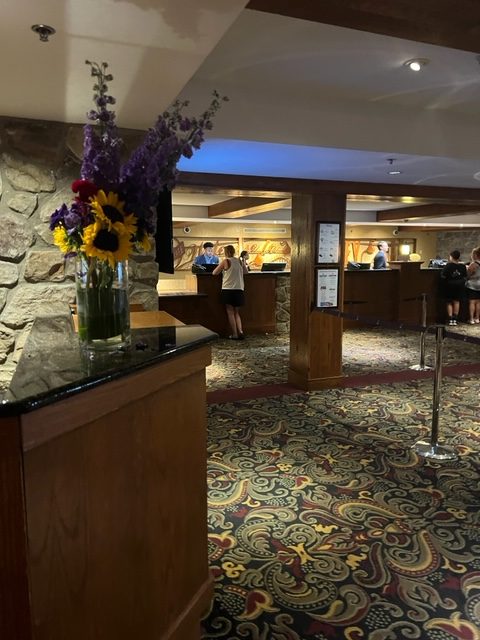 After checking in, we went to check in to Fire and Grain to eat dinner. There was only a 30 minute wait so we spent the time checking out the delicious chocolate martinis in the bar area while my kids walked around and explored the premise. Before I go any further I have to say the the best chocolate martinis in the entire world can only be found at Hershey Lodge! After our name was called for dinner, we were served wonderful food at Fire and Grain. We had everything from spaghetti to steaks between my whole family. Of course dinner can't be over without some stellar chocolate Brownies. I will also remark you musty try their Jolly Rancher Martini, which was definitely sweet but probably my second favorite drink at The Hershey Lodge. The next morning we also visited Fire and Grain and had a yummy breakfast buffet that had chocolate tucked into most of their recipes.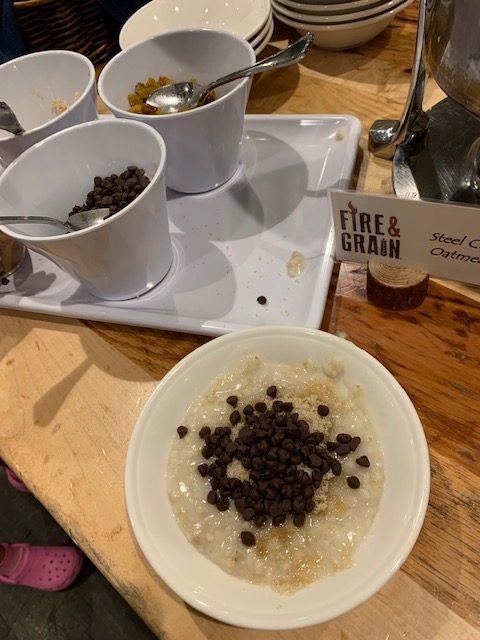 Other popular restaurants at The Hershey Lodge include Reverly, The Bear's Den, Cocoa Cabana (located in the water park), Cocoa Beanery, and of course room service is available from these delicious restaurants. On this trip we mostly spent it at Fire and Grain but I did have a delicous chocolate latte in the morning from Cocoa Beanery which was sensationable. All the food from Hershey is so fresh and if you like chocolate, trust me when I will tell you, you will get your fair share at these restaurants.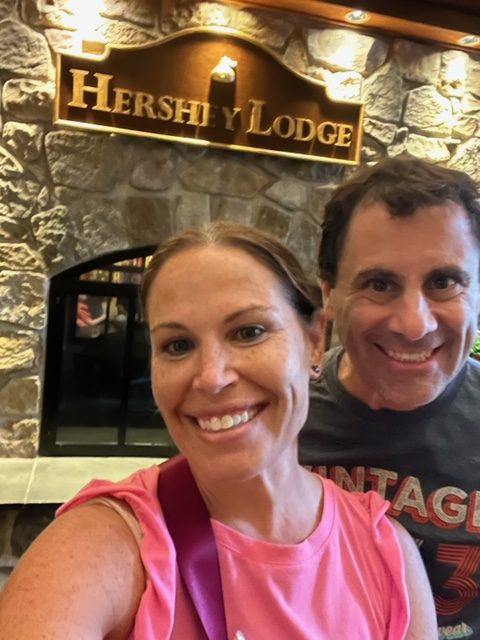 One highlight of staying at The Hershey Lodge is the Hershey's Water Park where you can enjoy 30,000 square feet of water slides, pools, and so much more. My kids always love spending time here and they are open at least an hour or two after Hershey Park closes so you get plenty of time to get your pool fun in. My kids spent most of their time on the water slides and also loved the pool walk where you try to walk over blocks from one side to the next. My kids always manage to complete it which puts a huge smile on their faces.  While my kids did that,  I enjoyed the jacuzzi which is in the same vicinity. Next door to the Water Park is an awesome arcade where the kids can rack up some tickets.
We had a wonderful time visiting The Hershey Lodge. Stay tuned to see all about our fun at Hershey Park!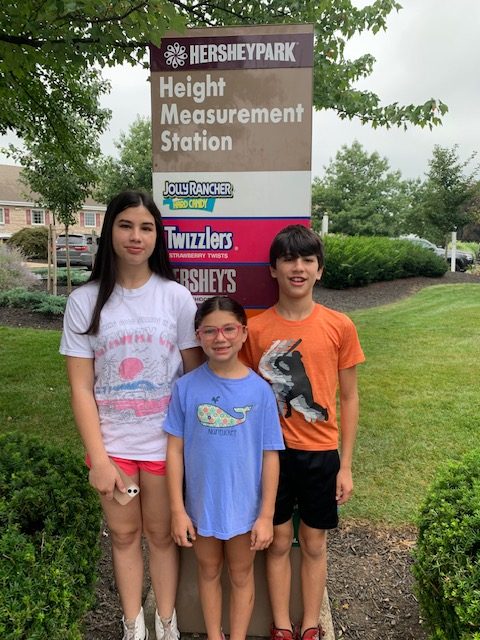 *Thanks to Hershey for sponsoring my family. All opinions are my own and not swayed by outside sources.*