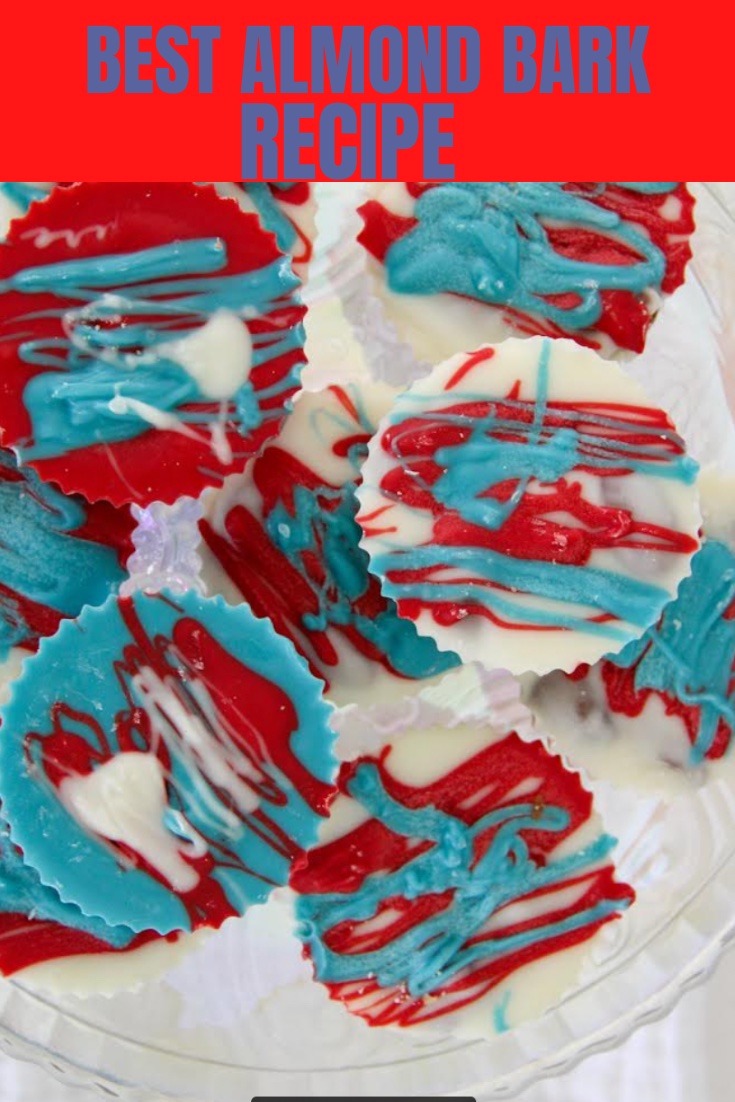 I am always on the hunt for some delicious desserts! I recently had the chance to make these delicious Almond Bark Cups and I wanted to share the recipe with you all! Hope you enjoy!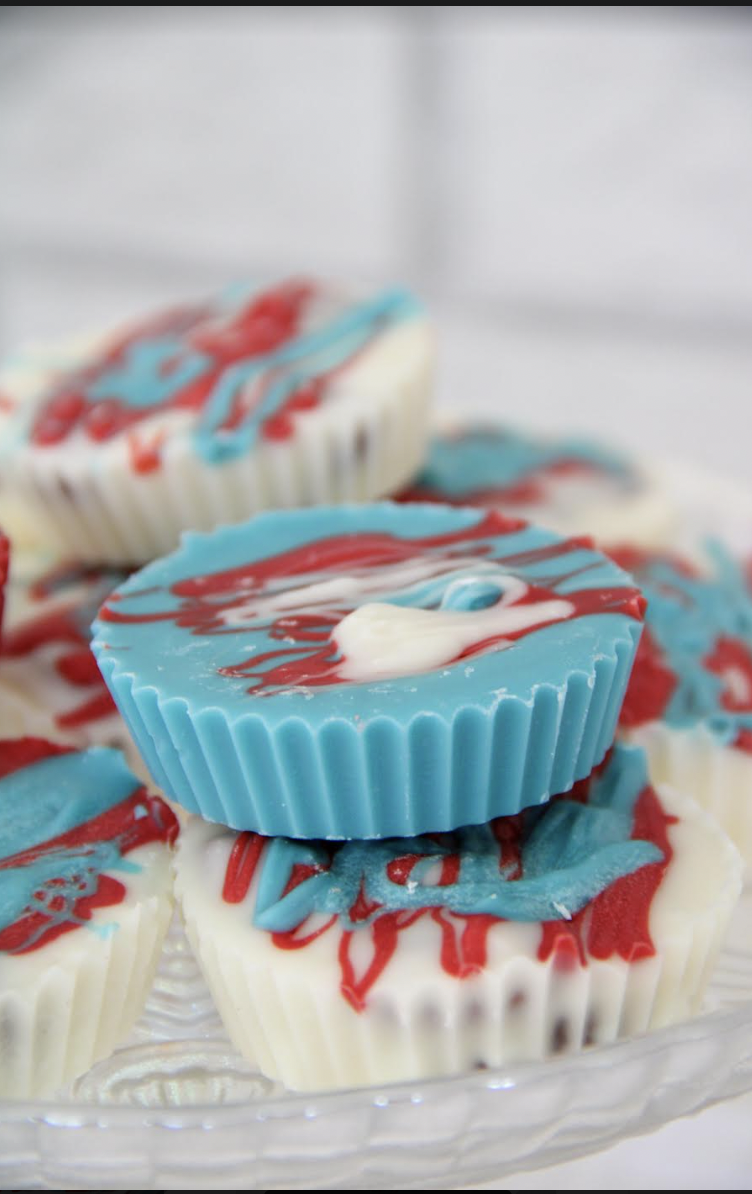 INGREDIENTS for Almond Bark Cups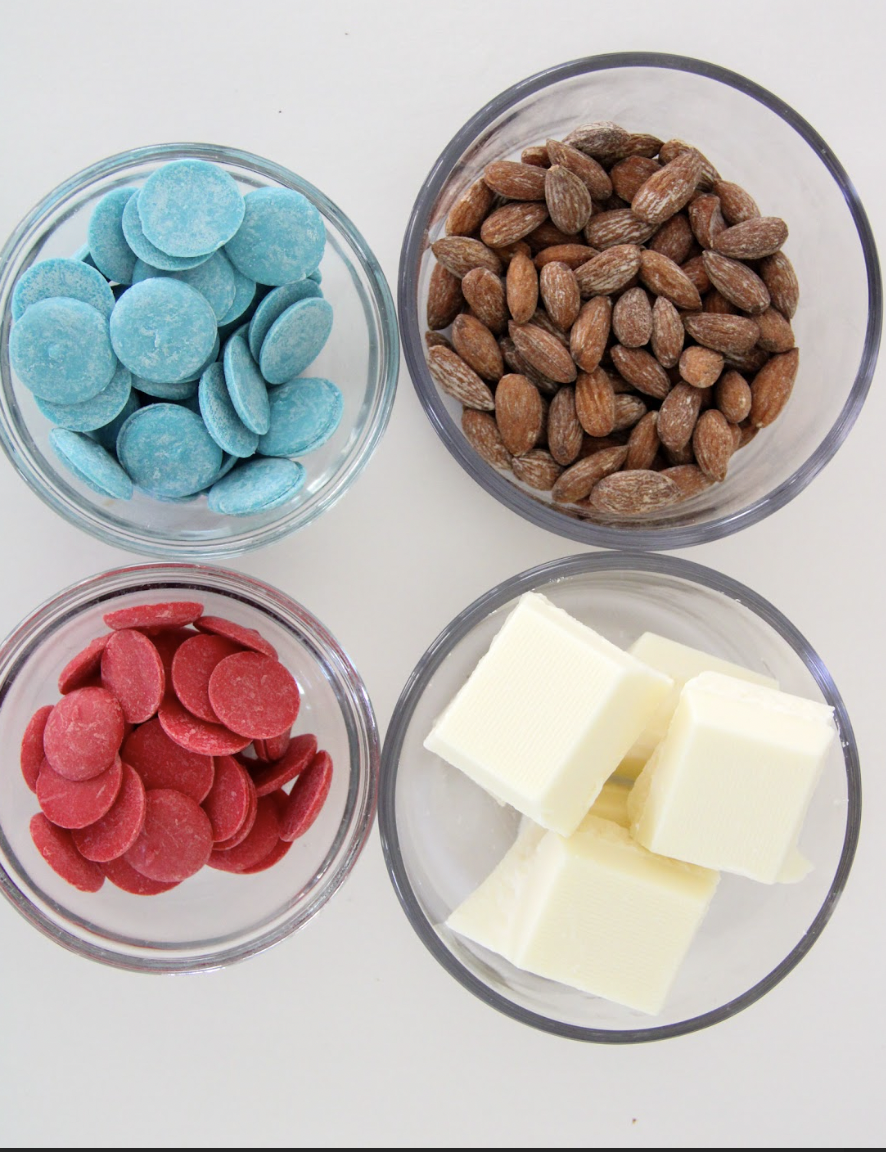 24 oz  Almond Bark Vanilla
8oz royal blue candy melts
8oz red candy melts
1 cup almonds
DIRECTIONS for Almond Bark Cups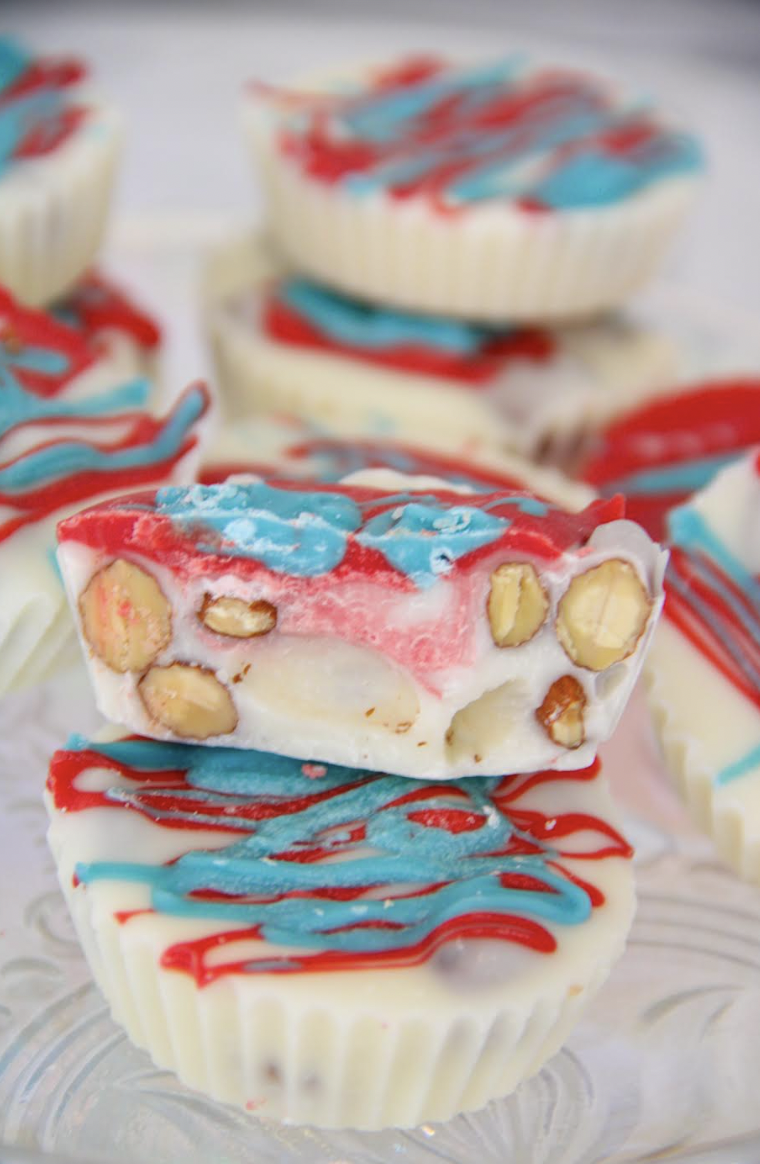 1.Line a cup cake tin with silicone muffin cups, spray lightly with cooking spray
2.Melt each set of candy melts in the microwave starting off with 45 seconds to 1 minute and removing and stirring. Start with White. Repeat with 30 second intervals for each until melted and ready to pour.
3.Add almonds in base colour (whatever colour you choose to use) and mix thoroughly.
4.Pour Vanilla Bark into each muffin holder filling appropriately 1/4.
5.  Once both Red and Blue Melts are melted use a separate spoon for each color and drizzle over each cup.  Red first and then blue.
NOTE:  You are also able to use the red and or blue as base as well and use white as splatter on top.
6. Place in the fridge for 1.5 hour to harder
7. Remove silicone cups and place in a sealed container in the fridge.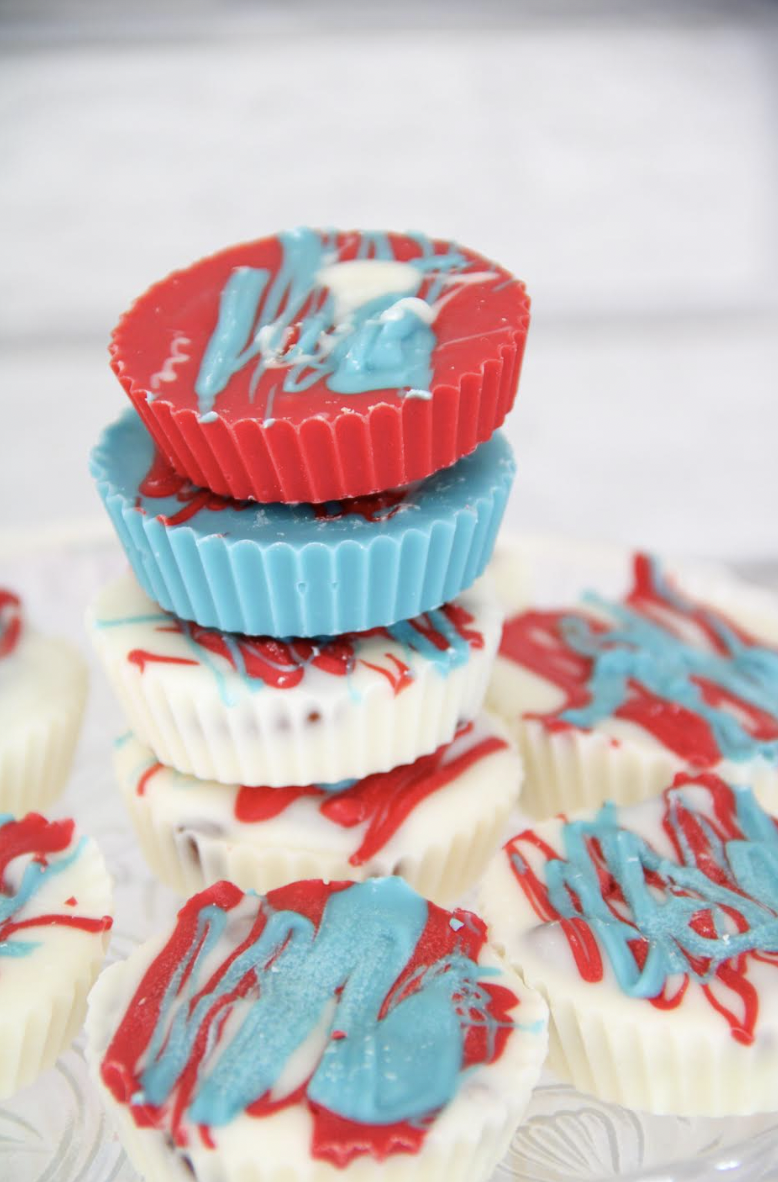 If you looking for some great and easy dessert give these almond bark a try today. They can even be frozen if you want to take them to a party in the future. If you make these almond bars, let me know how you like them!