It is almost time for 4th of July. I feel like this year flew by! Did you all?! Just in time for the 4th of July holiday, I have a yummy red-white-blue shake recipe that is divine! It is easy to make and totally delicious. You can surprise all your guests this 4th with this yummy recipe! I did a 4th of July cake a few years ago but I tend to like ice cream even better:)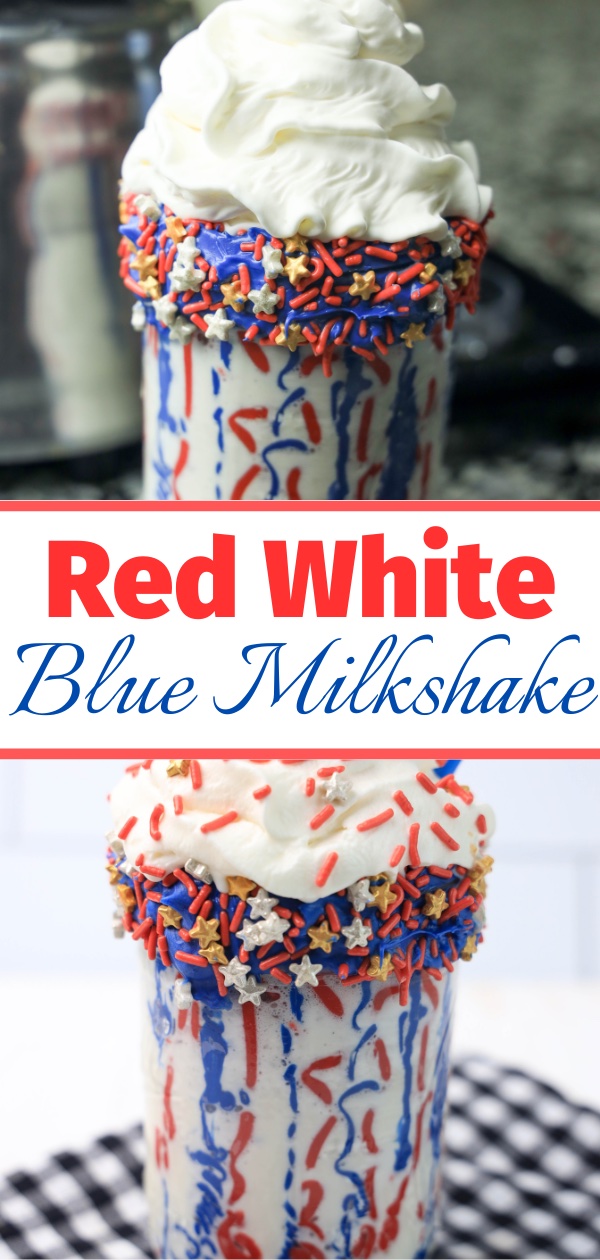 Prep: 15 Minutes
Serves: 1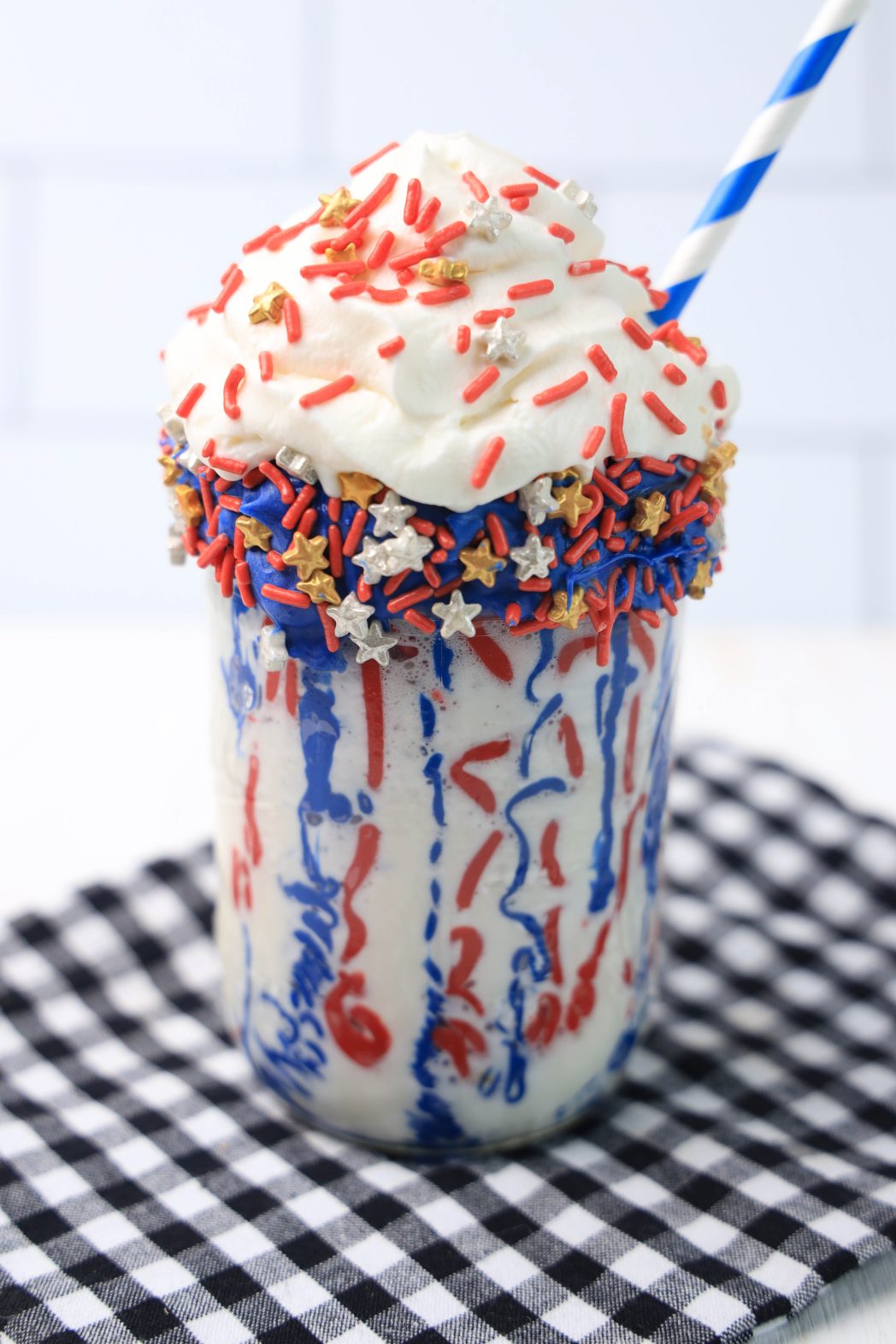 Ingredients:
1 cup blue candy melts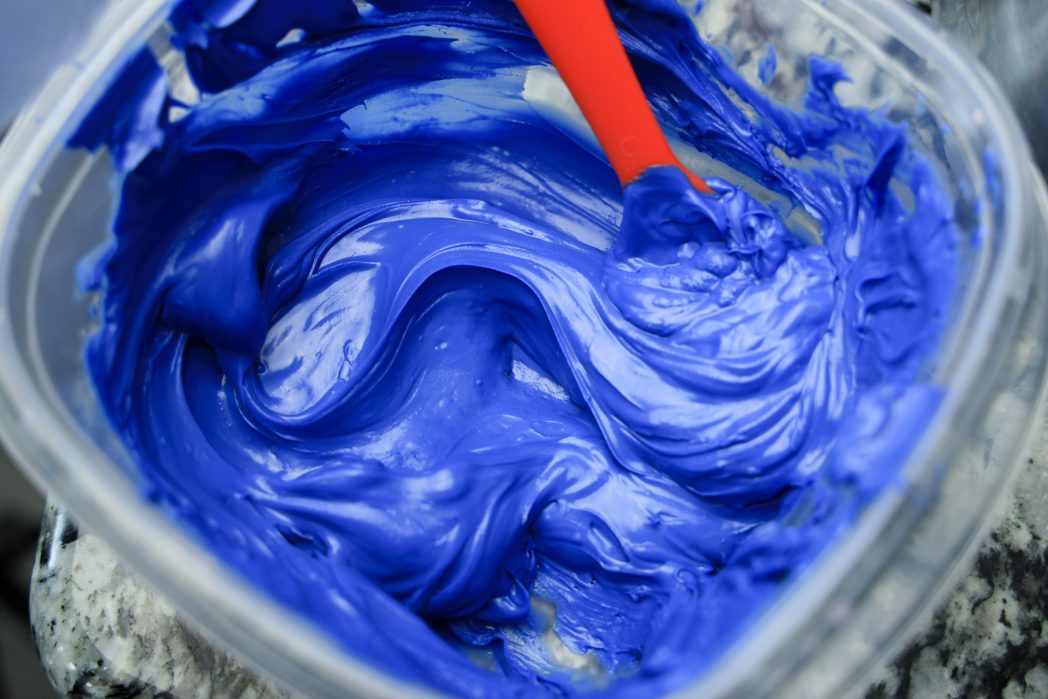 1/3 cup red candy melts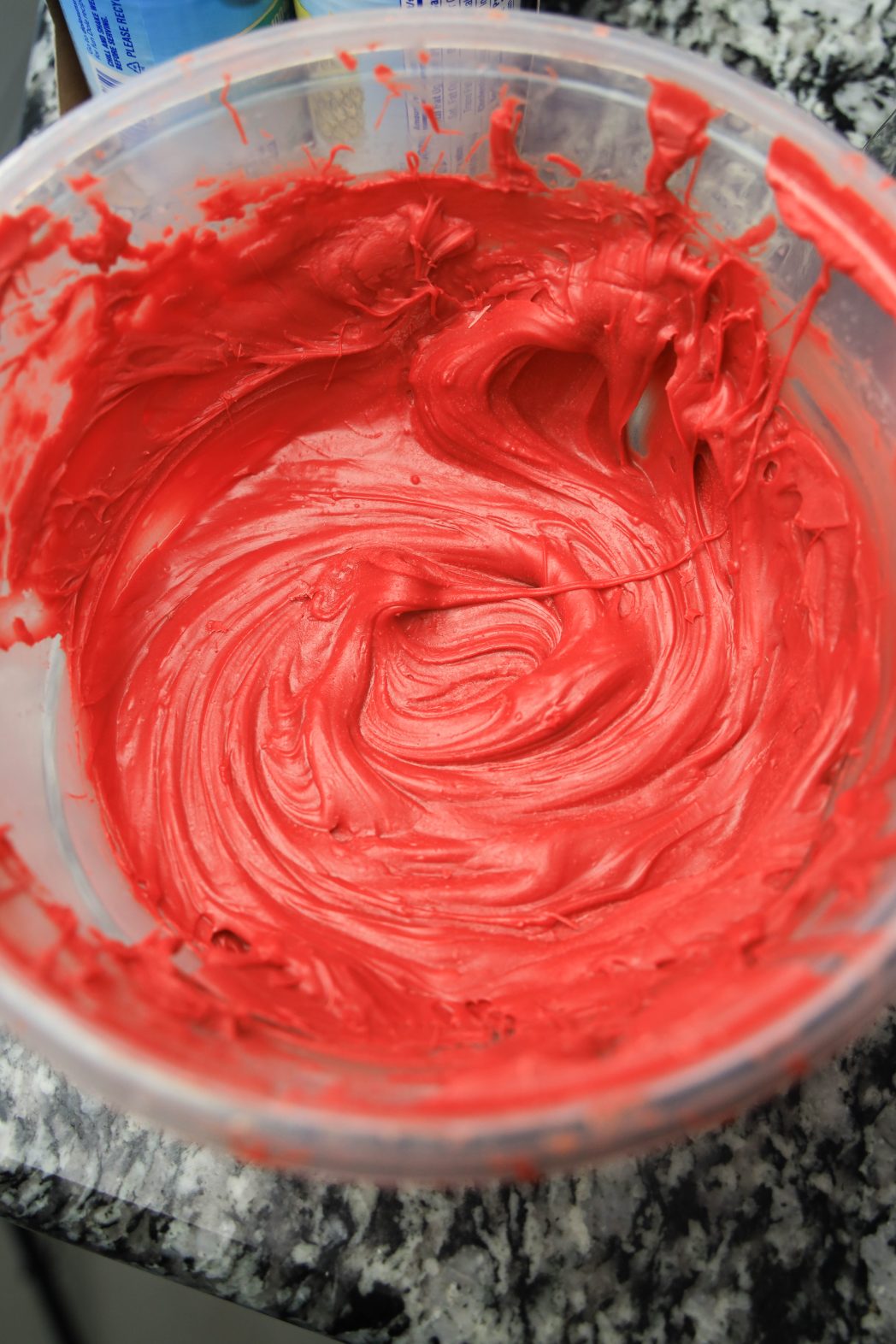 2 tablespoons star sprinkles
2 tablespoons red sprinkles
5 scoops vanilla ice cream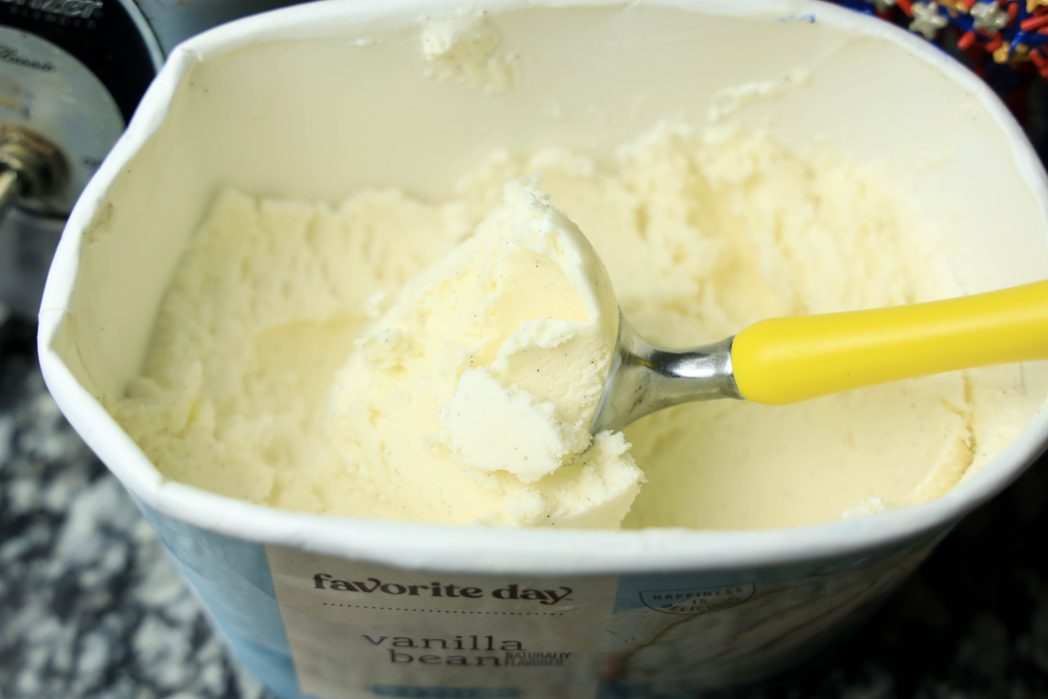 1/3 cup milk
whipped topping for topping
Instructions for Red White Blue Milkshake:
Melt candy melts as directed on the package. Place some red in one piping bag and place blue in another piping bag. Dip the jar into the blue candy melts and drizzle with sprinkles. Then using the piping bags drizzle into the jar rotating colors.
In a blender, blend ice cream and milk together. Pour into the jar.
Top with whipped topping and drizzle with sprinkles.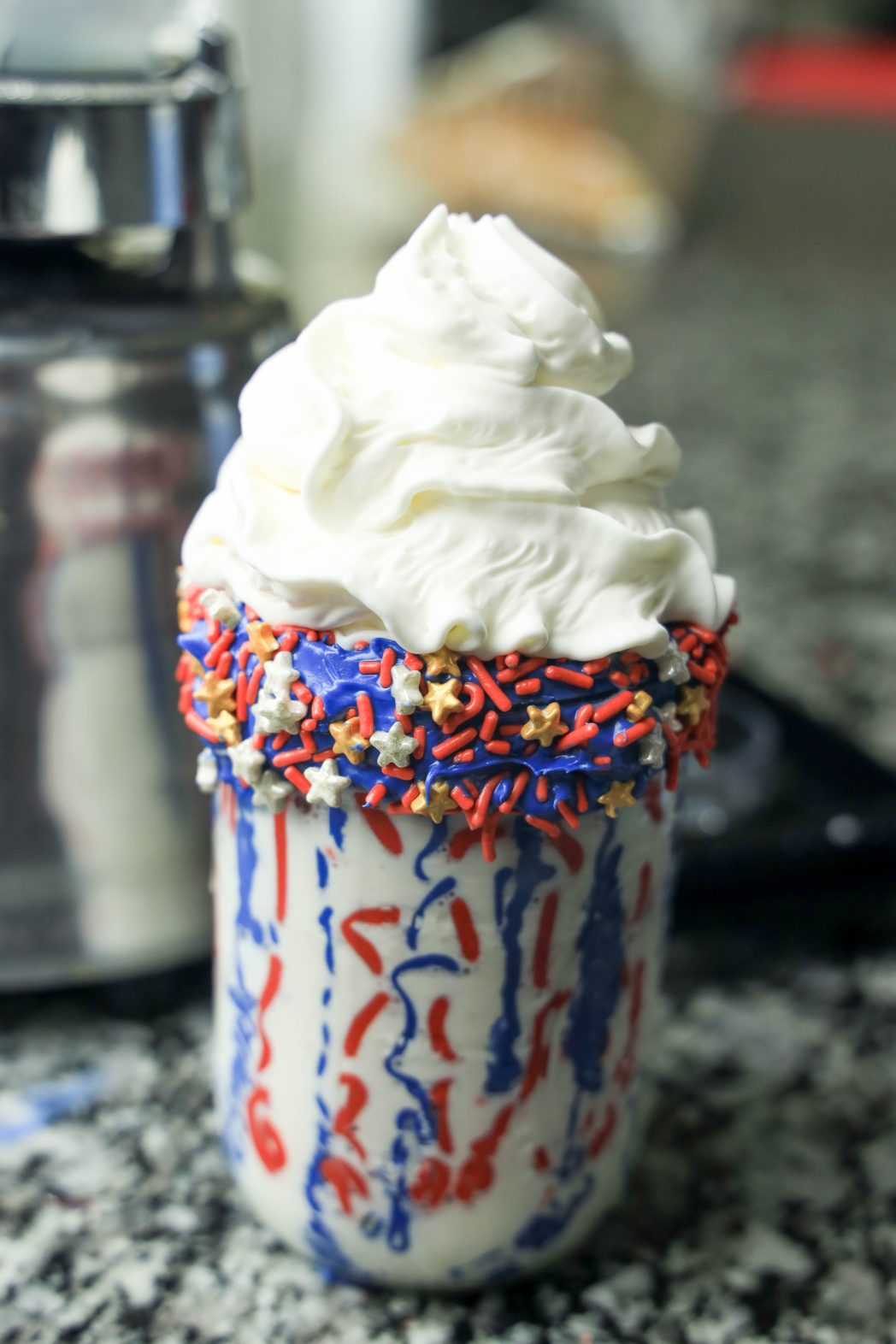 If you are looking for a great recipe, definitely check out this red-white-blue recipe today. It is truly perfect for any time of year but the holiday season, it is the best!