A few weeks ago my family had the chance to visit the Delamar Hotel in West Hartford, Connecticut and eat at the Artisan located in this beautiful hotel. To say this hotel is exquisite is an understatement. Located in the heart of downtown West Hartford, this hotel not only has charm but has delightful beauty throughout with modern artwork and fantastic architecture.  This hotel is a hot spot not only for those on vacations(and staycations) but caters to weddings, baby showers, and other events with this prestige location and wonderful accommodations.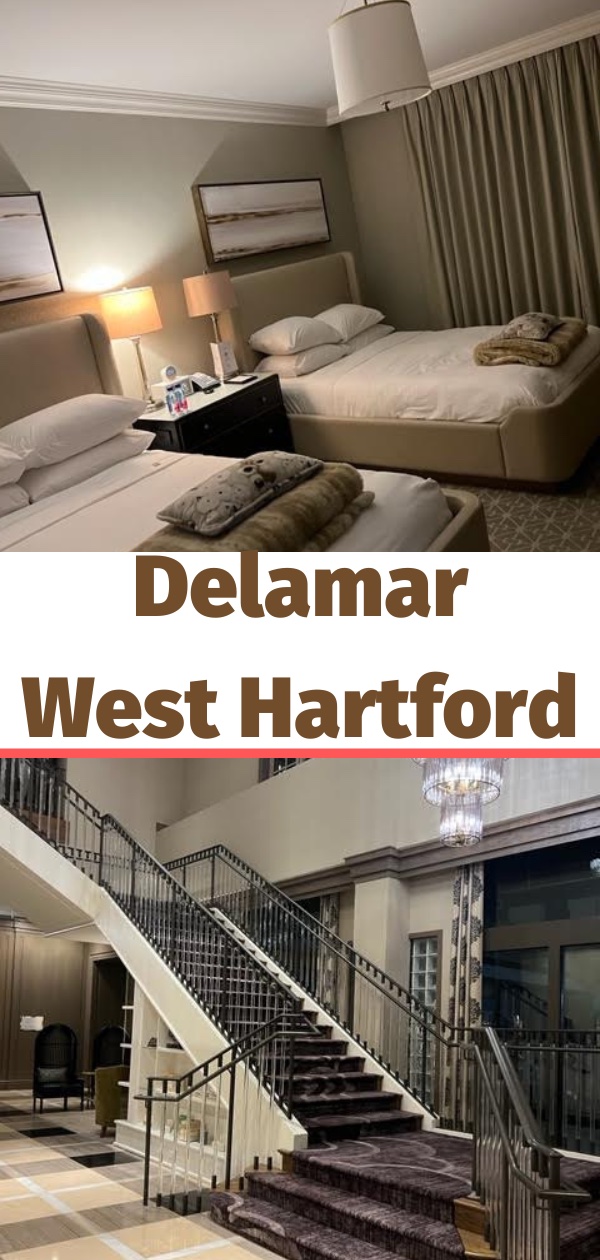 Delamar West Hartford is a magnificent boutique hotel and spa situated in the heart of the Blue Back Square neighborhood. The 114 room luxury hotel with its quiet, natural light-filled guest rooms, is the perfect vantage point from which to explore all that Connecticut's Capital Region has to offer. The hotel's full-service spa offers cutting-edge treatments specializing in anti-aging and lifting for the face and body with a focus on wellness.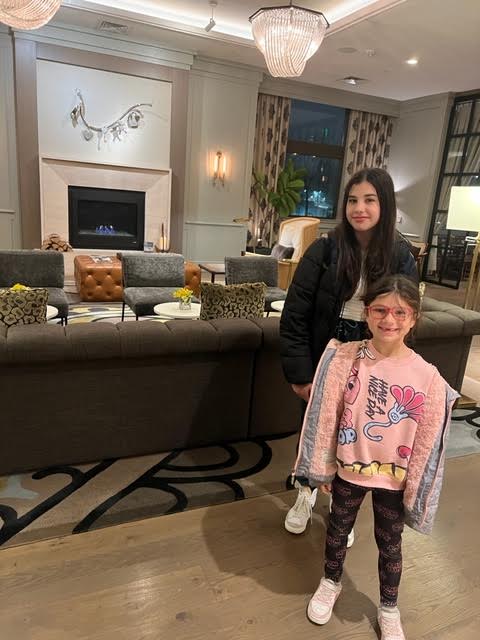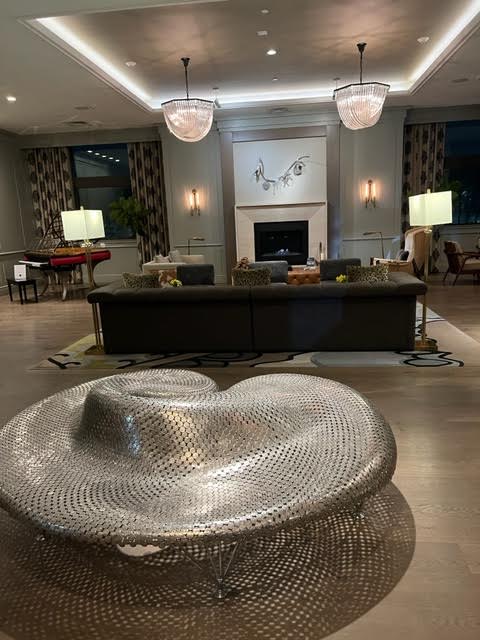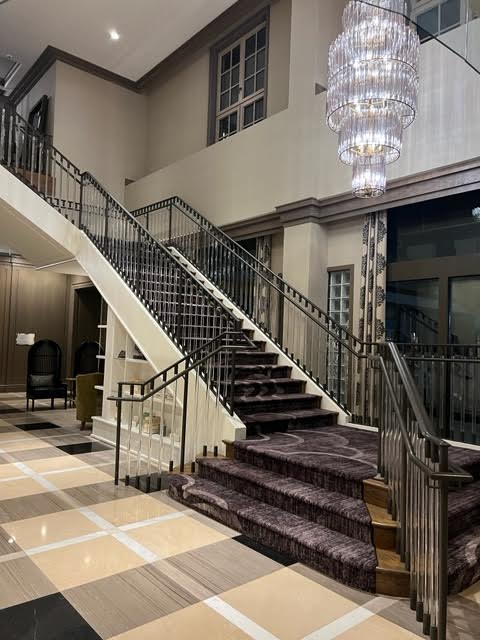 Checking in was seamless and very easy. The nice hotel staff are there to make your stay relaxing and welcoming. Any questions throughout our vacation, they were always available to answer. These days it is hard to find staff that are personable but Delamar excelled in terms of service. We received a Deluxe Double 2 Queen Bed room and we were all able to sleep very comfortably in there. The room was very clean and modern, which went along with my families taste. The deluxe double guest room features 2 Queen size beds, large windows that open, a 50" SMART TV, a Bluetooth alarm clock/radio, mini fridge and an in-room safe. The spacious bathroom features a shower/tub combination and Bvlgari bath amenities. If you have pets, they also have pet designated rooms.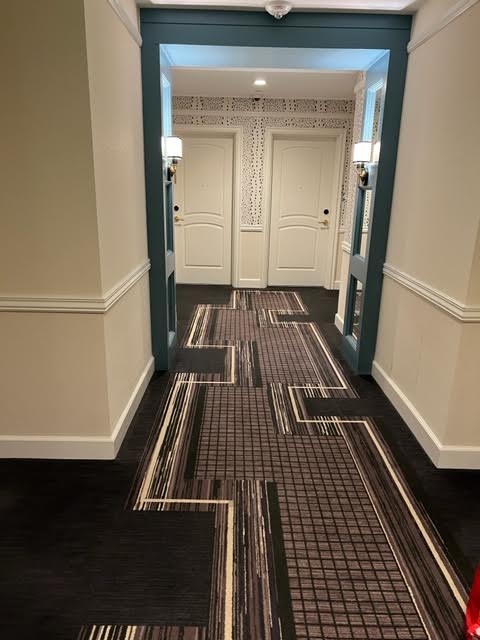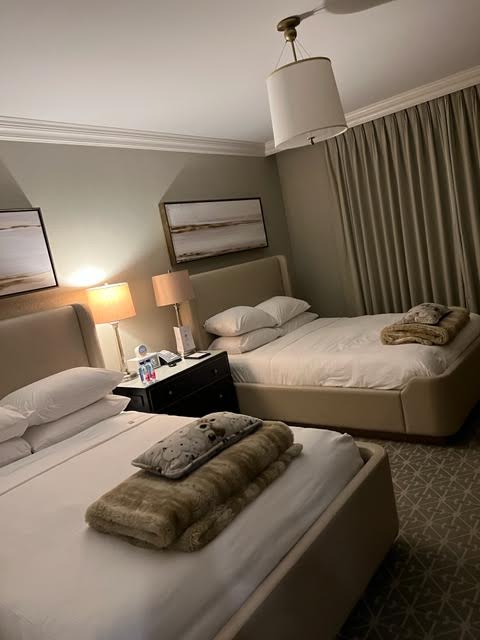 We all slept beautifully in this room and we had a nice view each morning of the city. Since Downtown was right outside our door, we went on a walk to visit and ended up visiting Barnes and Nobles, Cheesecake factory, and doing some beer tastings. Also the hotel has an affiliation with the Connecticut Science Center which was an amazing way to spend our Sunday. My kids absolutely loved all the hands on activities at this science center as well as their extensive space units there. I highly recommend this place if you have children.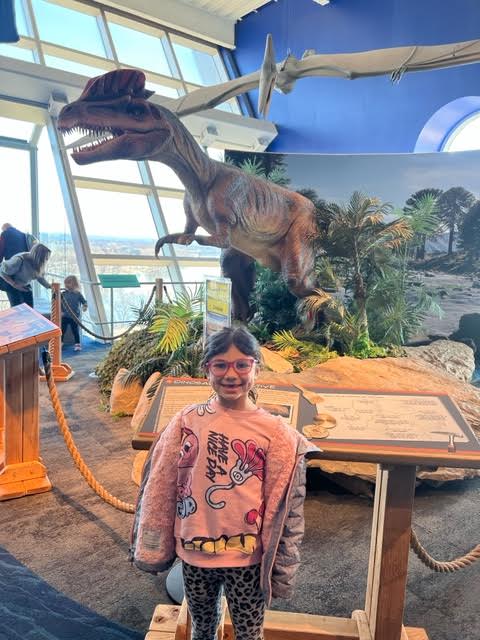 Besides the downtown area and the Science Center some other landmarks close to Delamar, West Hartford are:
If you are staying at this hotel, definitely check out Artisan which serves a buffet breakfast in the morning and at night converts to a true hot spot with wonderful food. If you are looking for a great family vacation, look no further than the Delamar Hotel West Hartford. It is truly a wonderful hotel with so much to offer!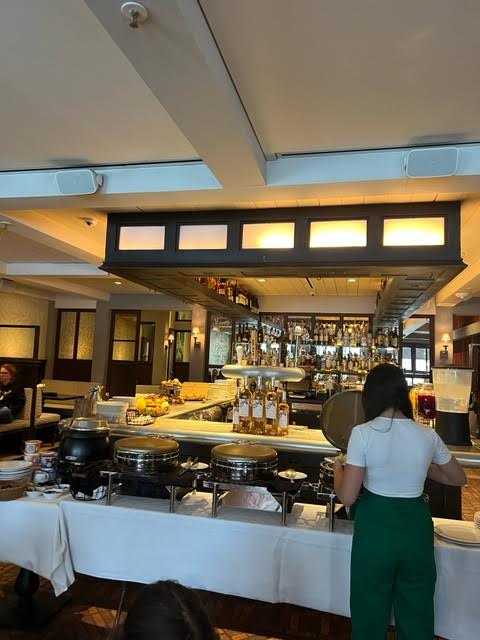 Located right off I-84, midway between Massachusetts and New York City, Delamar West Hartford is easily reached.  For more details and to book a stay, please visit Delamar today.
*I received a 2 night stay/food at the Delamar for my reviews. All opinions are my own and not swayed by outside sources.*