Earlier this month I had the chance to check out the beautiful Delamar Hotel in West Hartford. More on that soon! On our second night,  we had the chance to dine at hot spot, Artisan. Artisan is the Delamar's highly acclaimed farm-fresh restaurant, offering exquisite local and seasonal flavors through New England-inspired cuisine with a European flair. Artisan offers a one of a kind experience that celebrates the theme of craftsmanship and sustainability, combining the casual yet comfortable elegance of a country-chic setting with artful cuisine.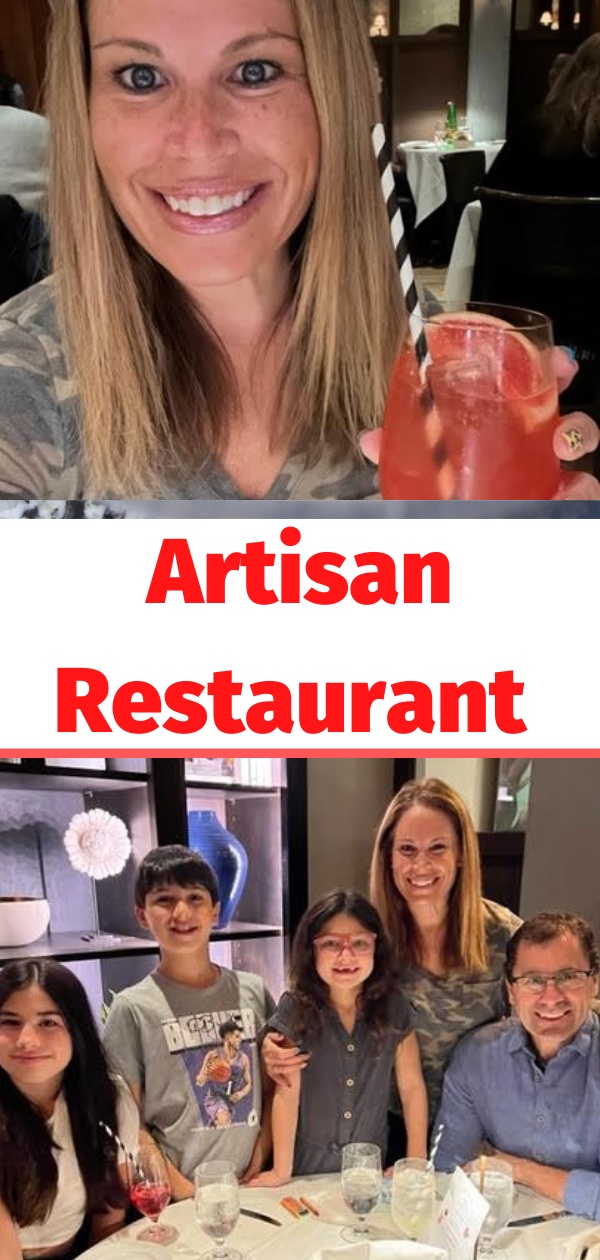 We dined at 7 pm with a family of five. While I probably will leave the kids home next time I go,  to have a date night with my husband, they were very  accommodating to my children. Even my son who has severe food allergies was treated to a meal he was able to eat. They took his allergy very seriously which I appreciated.  My son ordered a delicious garden salad with chicken, as well as a plentiful cheese board,  which arrived with love and care.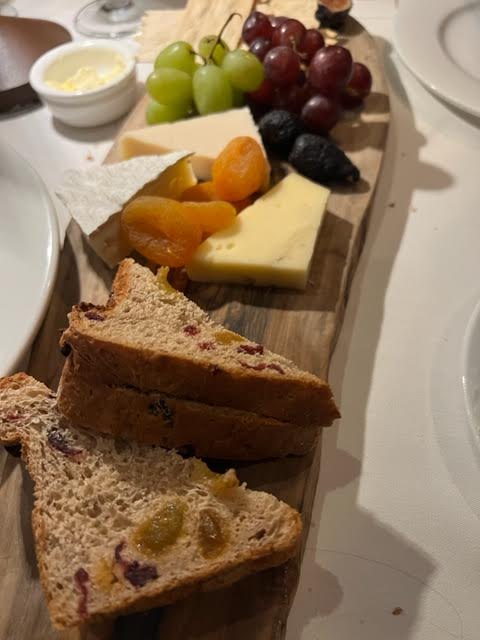 My husband and I started the meal with a delicious cheese board too and split the hamachi fish appetizer. Both were delectable and so fresh. They have an ever changing menu so in addition to the regular menu, they have specials which the hamachi was part of. Foie Gras was also a special which was absolutely divine. For my meal, I had a delicious white fish special and my husband a meat dish. We finished the dinner with chocolate cake. Can we say yum?! My kids also really enjoyed their meals which consisted of salmon and shrimp. They ate very well that night.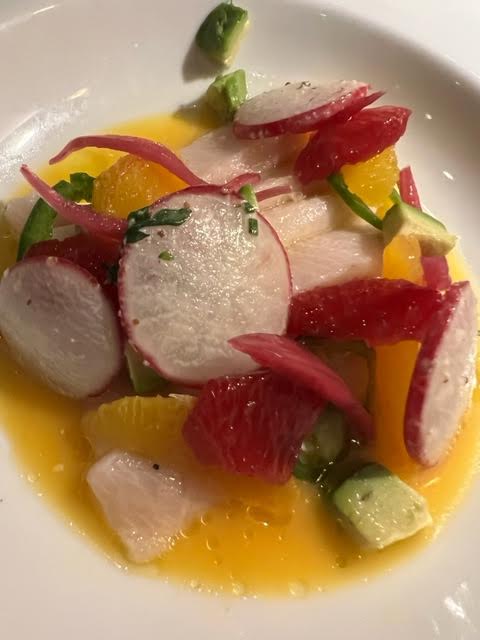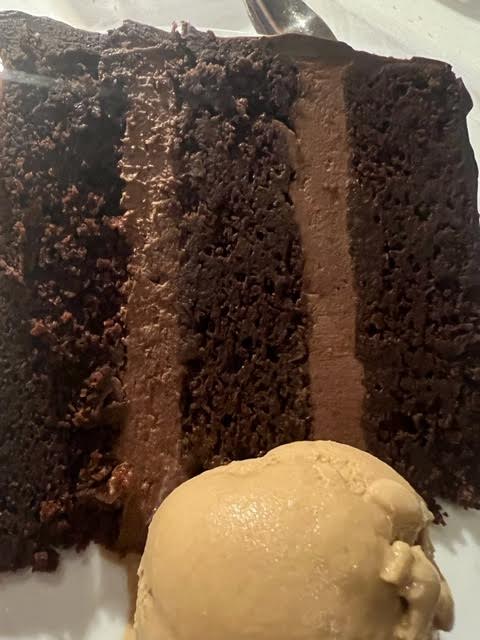 This artisan restaurant seasonally changing menu is designed to showcase freshly sourced, local and sustainable ingredients with a global twist on classic New England cuisine. The stylish dining room is adorned with a Georgia O'Keeffe inspired mural of giant magnolias reflected across antiqued mirrored walls. The artwork is amazing and kept my kids interest as well while dining. The artwork can be seen around the entire Delamar hotel. The seasonal outdoor patio is complete with a dining, lounge and bar area surrounded by a lush garden.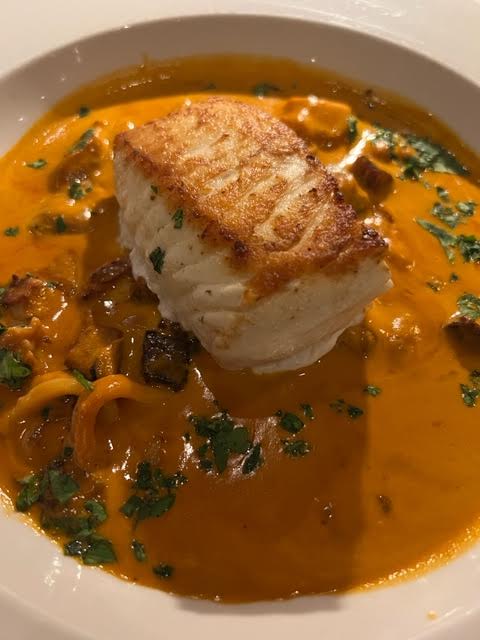 We went on a Saturday night and the place was a huge hot spot! Every table was filled and the drinks were not only flowing, but delicious! Some of the best bartenders I have seen at a local restaurant serving up delicious mixes. As I mentioned, I think this place is better towards the evening for couples but it was also very welcoming to my kids  and I did see other families dining that same night. In the morning for hotel guests, this restaurant has a buffet breakfast that is for hotel guests only. They had a nice selection of breakfast foods that my family enjoyed each morning.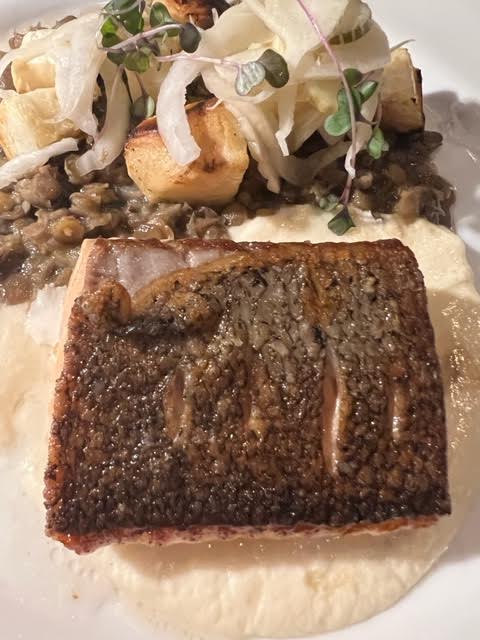 Stay tuned for my review of Delamar West Hartford but in the meantime if you are in the area, definitely try out the Artisan Restaurant! You can thank you me later! To find out more about the Artisan Restaurant, click here: Artisan West Hartford.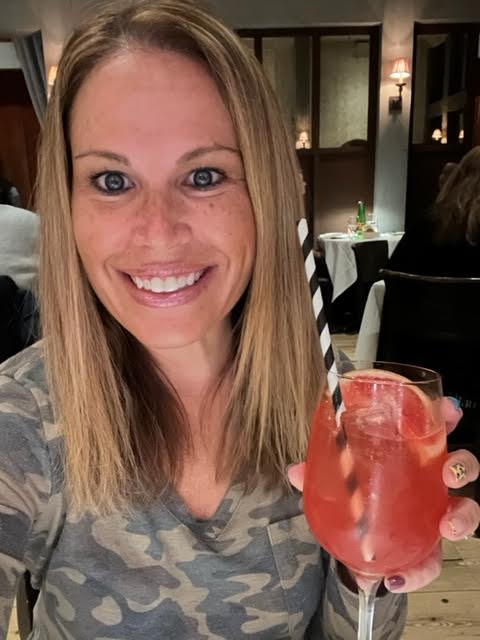 *I received a 2 night stay/food at the Delamar for my reviews. All opinions are my own and not swayed by outside sources.*