When I was younger one of all all time favorite movies was Father of the Bride. I distinctly remember watching it with my mom and now I can do the same with my kids in the modern version of this tale. Now a totally new spin of this film is avaialable to own in the newly released Father of the Bride.  This is very unlike the original 1991 film but still completely awesome!
Synopsis:
Billy (Andy Garcia) and Ingrid (Gloria Estefan) are surprised when their eldest daughter Sofia (Adria Arjona) announces a new fiancé, Adan (Diego Boneta), and plans for a quick wedding. The news keeps Billy and Ingrid from announcing that they're planning to divorce… but they hold off for the benefit of the family.
Billy's initial opposition to wedding cools, so long as his opinions carry the most weight. Soon, Adan's headstrong father (Pedro Damián) arrives with his own traditions and family pride in tow. With the fathers vying to control the festivities, it becomes a game of one-upmanship—cultures clash, generations take sides and competing traditions collide. All relationships are tested as the roller coaster ride of wedding planning races toward the altar.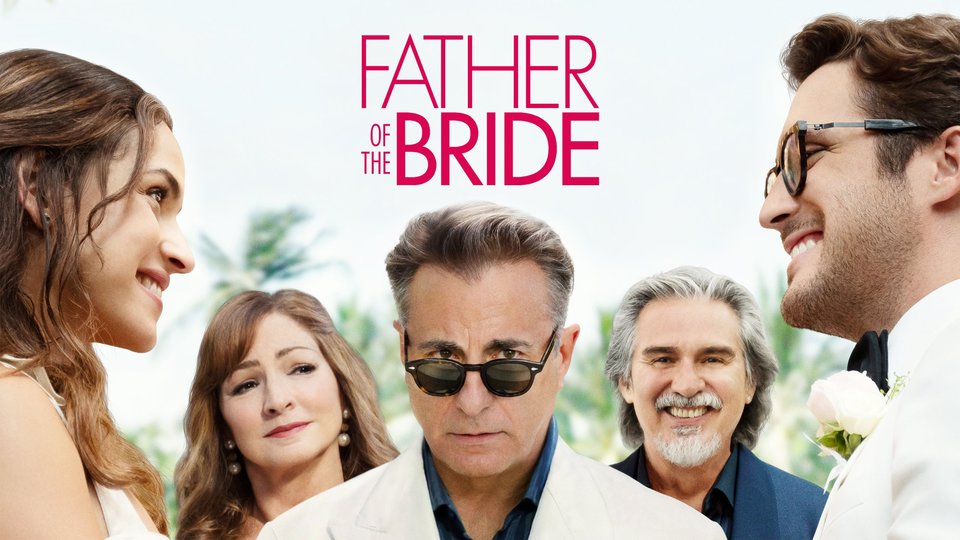 Film Run Time: 118 mins
Rating: Rated PG-13 for brief suggestive material
 Directed by Gaz Alazraki , Screenplay by Matt Lopez
Based on the 1949 novel :Father of the Bride" by Edward Streeter
Produced by Dede Gardner, Jeremy Kleiner, Paul Michael Perez
CAST:
Starring Andy Garcia, Gloria Estefan, Adria Ariona, Isabela Merced, Diego Boneta, Chloe Fineman
Cinematography by Igor Jadue-Lillo, Edited by Jon Poll , Music by Terrance Blanchard , Production by Plan B Entertainment, Distributed by Warner Bros. Pictures and HBO Max
This classic is now available to own. You do not want to miss out on great family memories watching Father of the Bride!
*I work with Warner Bros. Home Entertainment. All opinions are my own and not swayed by outside sources.*