Darby and the Dead is the rom com that we all missed sorely in these Pandemic days. A heartfelt teen movie reminding us to celebrate the life we are living and making us miss those we have lost. It felt like a combination of a show like Gossip Girl or a movie like Mean Girls, combined with the eeriness of a movie like Beatlejuice. It entails friendship, life, grief, and importance of making the most of this life. My teenager definitely approved of Darby and The Dead. She plans to watch it again this weekend.
ABOUT DARBY AND THE DEAD:
After suffering a near-death experience as a young girl, Darby Harper (Downs) gains the ability to see dead people. As a result, she becomes introverted and shut off from her high school peers and prefers to spend time counseling lonely spirits who have unfinished business on earth. But all that changes when Capri (Cravalho), the Queen Bee of the school's most exclusive clique, unexpectedly dies in a freak hair straightening accident, resulting in the obvious cancellation of her upcoming "Sweet 17." Capri, however, pleads with Darby from the other side to intervene and convince Capri's friends to proceed with the party as planned. In order to appease the wrath of the undead diva, Darby must emerge from her self-imposed exile and reinvent herself — which along the way allows her to find new joy back in the land of the living. "Darby and the Dead" stars Riele Downs ("Henry Danger"), Auli'i Cravalho ("Moana"), Chosen Jacobs ("IT"), Asher Angel ("Shazam!"), Wayne Knight ("Seinfeld"), with Derek Luke ("13 Reasons Why") and Tony Danza ("Who's the Boss?"), and is directed by Silas Howard ("Dickinson"). The screenplay is by Becca Greene ("Good Vibes"), based on a story by Wenonah Wilms ("Fem 101"), and the producers are Adam Saunders ("When We First Met") and Eddie Rubin ("Blue Bayou"), with Michele Weisler ("The Kissing Booth") and Mac Hendrickson serving as executive producers.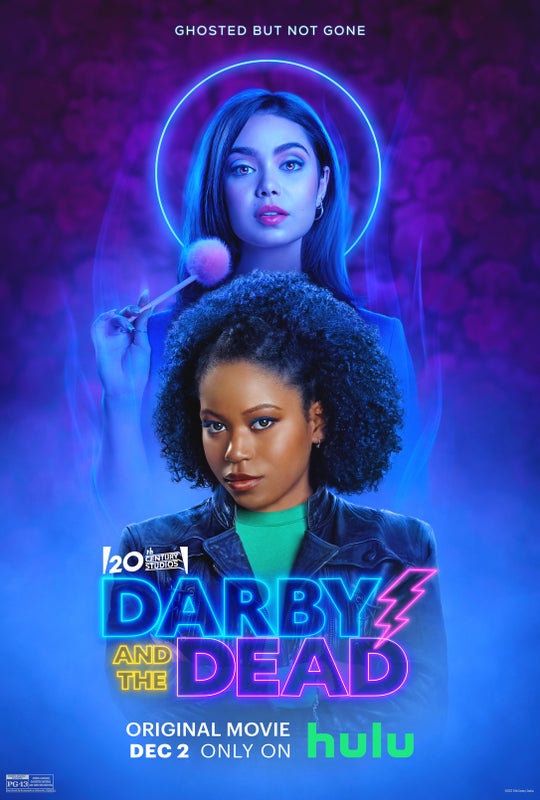 PRESS JUNKET:
I had the chance to interview Riele Downs / Darby Harper, Auli'i Cravalho / Capri, Asher Angel / James, Chosen Jacobs / Alex, Nicole Maines / Piper, Kylie Liya Page / Taylor, Genneya Walton / Bree, Silas Howard / Director, Adam Saunders / Producer, and Eddie Rubin / Producer for Darby and the Dead.
Are either of you at all like your characters? What was it like having to pretend that you hated each other in this movie?  
Auli'I said it was impossible to hate Riele. It was not torture at all because it was so funny. She said it was very fun to play off of Riele. She also stated she is not much like her character but it was easy for her to become her.  She loved playing her because she was confident. She also mentioned that the whole cast is Gen Z and played off each other very well.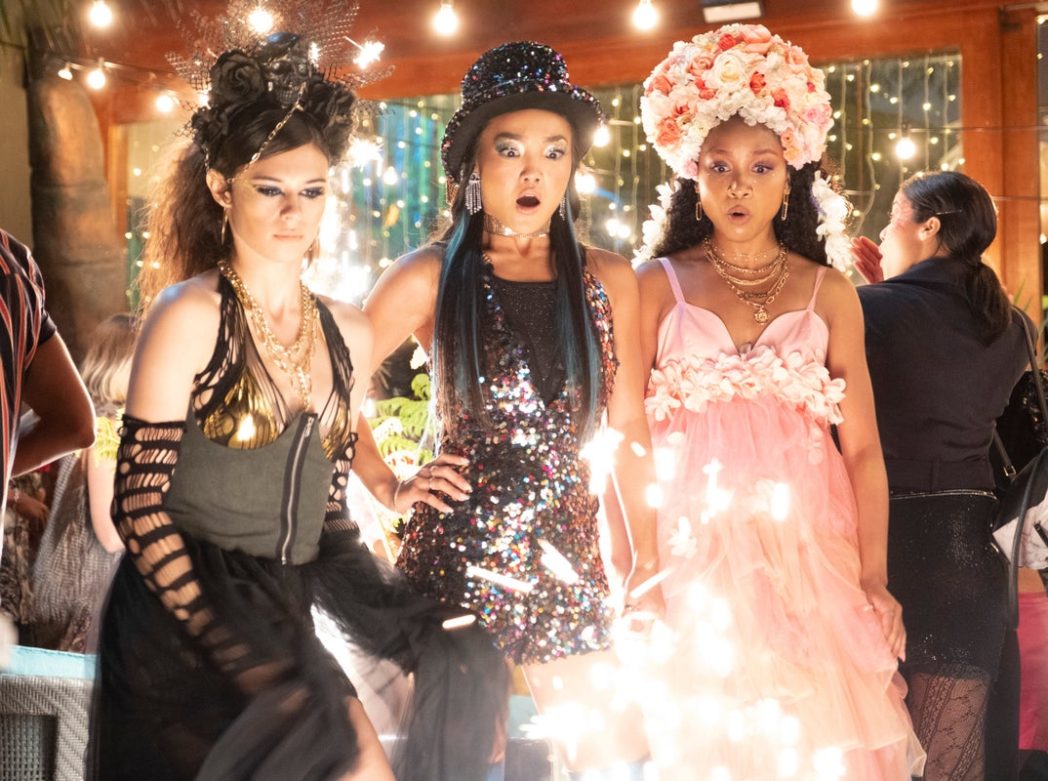 Riele said she wanted to second that. She said Auli'l is impossible to hate because she is so fun and talented. She said it was easy to play her character but hard because they really like each other in real life.  She said she is like her character in a few ways but she is more on the introverted side.
Lisa said it was so much fun to watch Auli'l and Riele  play off of each other.  There is so much love between them and fueled many fun moments.
This film is rich with characters and set in high school. For the gals, how was it playing such colorful yet obnoxious characters?
Nicole said it was so fun and they had a blast doing all the scenes. It was such a good opportunity because the more they got to play with these characters, and the more they got to play with each other, the opportunities for improvisation just grew so much.  By the end of the film, they were sort of given the green light to just do whatever stupid thing popped into their heads. It served the film so much this way.
Genneya loved spending the time with the ladies . She said that they could've fully taken all of the Mean Girl group tropes, but they were trying to find more depth to that and truly show that they are  just teenage girls that happen to be popular and cheerleaders.  But are also still trying to find their way throughout life, and what it means to be a teenager in this current digital age.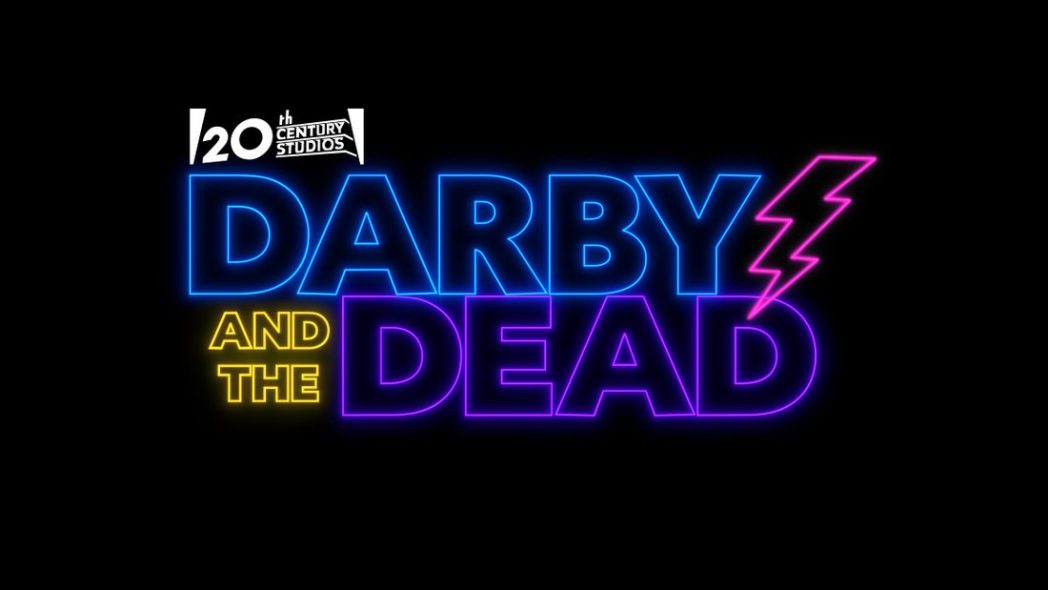 Kylie added that it was fun to be able to play with improvisation and having creative freedom to add as an actor. She said it was so much fun playing these teenagers needing to go through such a traumatic experience. Teenagers  already have so much emotion that they don't know how to deal with and so much energy.  They showed this by also adding humor to the piece. She stated it was a very  interesting combination of  a humorous sort of depiction of these characters and putting them in something very traumatic and observing how different people are dealing with the grief.  They  have the grief of the dead people versus the grief of the living.  She says playing with all of those different dynamics was so fun.
I loved Mean Girls growing up. I was getting some of those vibes throughout this. But were you inspired, playing these characters, by any specific films or characters that you then channeled into how you created these three characters?
Kylie said Mean Girls definitely was one for her. They are a group of four girls at the top of the food chain. Also she sees some Bring it On and Clueless in there.  Nicole said that their wardrobe tried to give nods to different films that they loved growing up. But also they did  not make it too mean.
What do you think makes this film the Clueless of this generation?
Kylie said the outfits. The plaid skirts, suits, two piece outfits! It was all a very modern day Clueless. Riele agreed. Their clothing changes also as they mature and deal with various things throughout the film. Genneya said the movie perfectly shows all the things that they loved from the 90s and 2000s classics. She stated that the cast is incredibly diverse and perfectly displays the actual world that we live in and what it's like to be around this age, living in this time.  They get all the lovely things from the 90s, 2000s but in their modern world.
What is it about this story that spoke to you, Silas?
Silas said that he loved this cast and crew and team and the producers. He wanted to make the story their own.   "For me, as a trans human and to do a classic high school story, where I never had visibility.  There wasn't even really language for it, that's how old I am. We  talked a lot about how Piper would be out or not.  It was really also with the support of the studio, we got to find the moment together. And I feel like the whole cast, we got to make these roles our own and custom fit them."
How do you bring in these actors who've been around and have this appeal to them? How did it connect for them?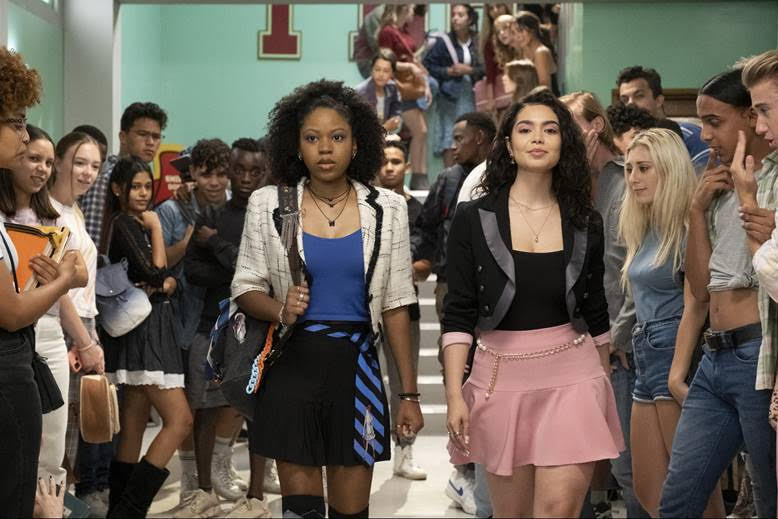 Adam said he felt very lucky. They had a great casting process and when they ultimately went to Tony and to Wayne and they wanted to do it, they were so excited. Just the fact that they would fly across the world and come to Africa and do the movie with them, we were so excited.
They were also such team players throughout filming.  They were a true family.
DARBY AND THE DEAD is streaming exclusively on Hulu starting December 2nd!