We visited Woodloch Resort a few years back as a family of 5 and last minute we returned to visit one of our favorite family friendly vacation spots, Woodloch Resort. If you are looking for an absolutely wonderful family friendly trip, look no further than the all-inclusive Woodloch Resort in Hawley, PA. Woodloch provides the ultimate in excellence and hospitality, so much so that they won #1 family resort 3 years in a row by USA today.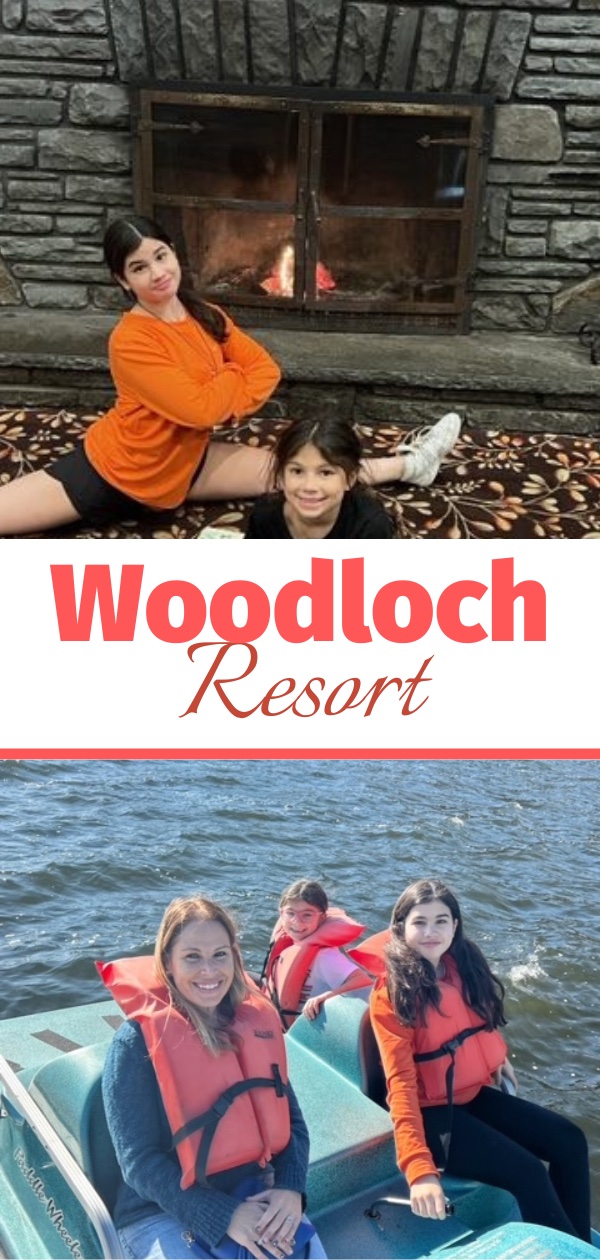 We went up last month to Woodloch which is about a 4.5 hour ride in the car. The car ride is well worth the excitement of seeing my kids walk through the entrance of Woodloch. This time we stayed in the Deluxe Lakeview room which provided gorgeous views and was centralized to all the plentiful activities taking place throughout the resort. We were in very close vicinity to the pool area which is one of my kids favorite places to be. The pool area features an amazing slide, pool, hot tub, and splash park. So even if you visit in 20 degree weather, this place is always open. In the warmer months, they also have a big outdoor pool as well as kiddie pools for your enjoyment. Upstairs from the indoor pool area is a kid zone where my husband and I played some ping pong and Zane played some basketball.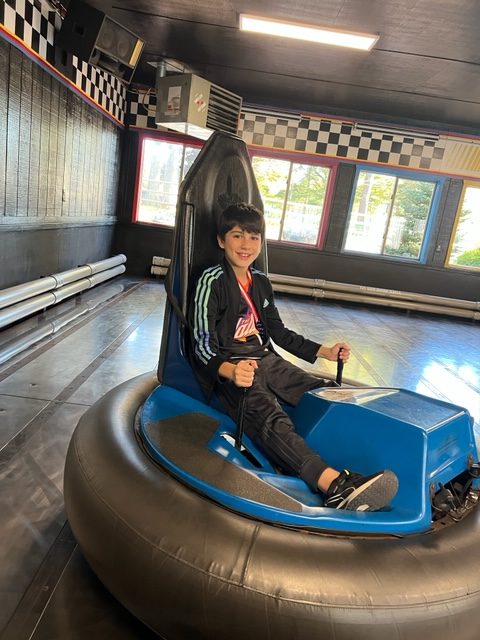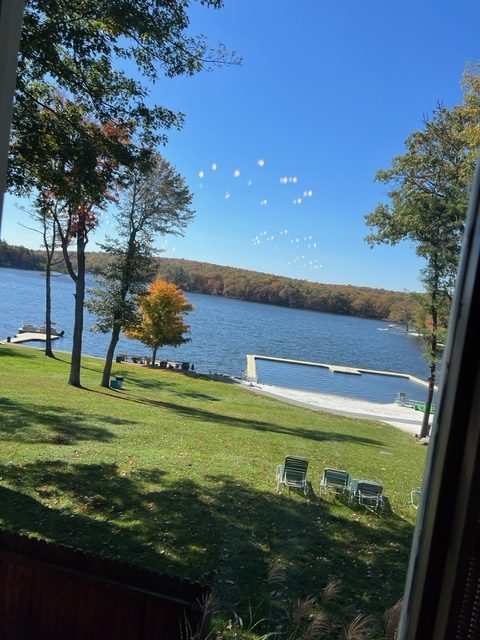 Since we arrived in the early evening, we had a few hours so we decided to cross the street to the climbing wall complex and Go Karts. My kids favorite are the outdoor Go Karts and as long as you are 48 inches, you can ride with an adult or 58 inches to ride alone. Since it was nearing the end of the day, we were able to ride them twice. After doing this, we went over to the Forest indoor playground where Tay had so much fun on the little ziplines, slides, and hidden passageways. In that area is also a small game room as well as a toddler area for those youngest to enjoy. While Tay did this, the older kids and my husband played basketball right next door in their full size basketball court. My son could have stayed there all day if I let him. Believe me when I tell you that at Woodloch you have full entertainment from the time you get up to the time you go to sleep.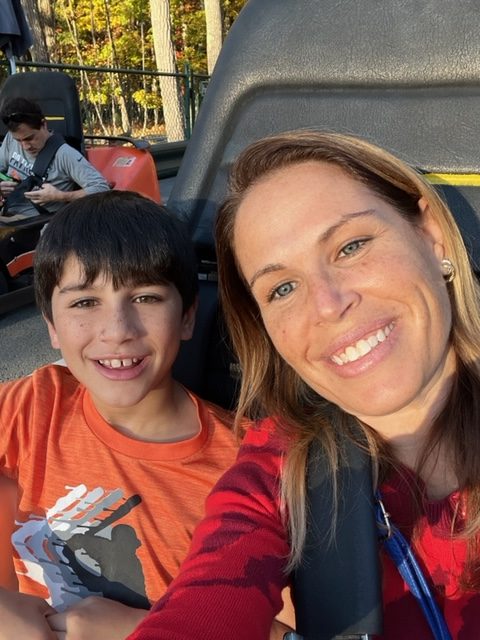 That night after dinner we did the most spectacular Halloween Haunted Walk. This puts any of the Halloween Haunted rides I went on to shame. Tay was a bit scared but the other 2 enjoyed it greatly, as did my husband and I. We want to go back next year because truly it is not something to miss out on. Last week we went to a local haunted hayride and there was zero comparission the magnitude of the Woodloch Haunted Walk. I later found out that this is run by all the staff and they work extra time to make the visitor experience top notch. The sense of family in the staff was seen time and time again throughout our stay.  After the hayride, we retreated for a restful night of sleep.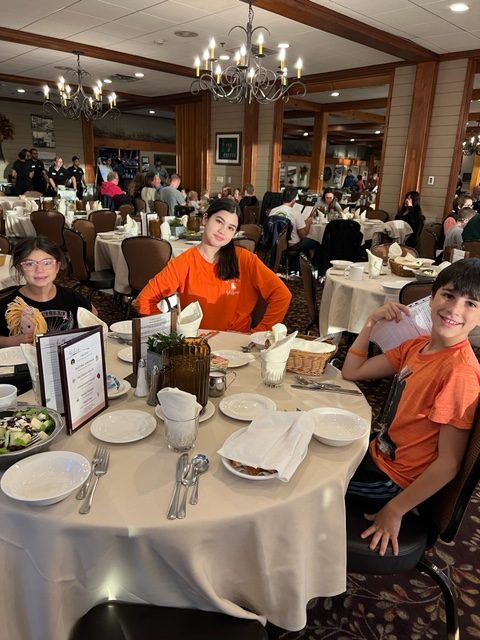 The next morning when we woke up, we checked out the Woodloch App which is where we were able to book all the fun activities for the day. It was so easy to use the app but if you are not an app person, they do have the paper copies as well which tells the schedule. In the morning after breakfast, we went to the Woodloch Halloween Olympics. Woodloch is known for doing seasonal Olympics and this one did not disappoint. With the Olympics you form groups with other vacationers and do lots of games to compete for a medal. Although we did good, we did not win but it did not matter because we had a blast. It also allows you to talk to other people outside your group and form friendships. After this completed we went to Wheel of Fortune which is a live game show run just like the traditional game. This is a popular event so you do have to sign up to make sure you get in. Along with this game, we played in the afternoon Name That Tune, where we did awful but we laughed and laughed some more. Isn't that what vacation is about?! We ended the day also playing Are you Smarter than a Fifth Grader where we came in third place.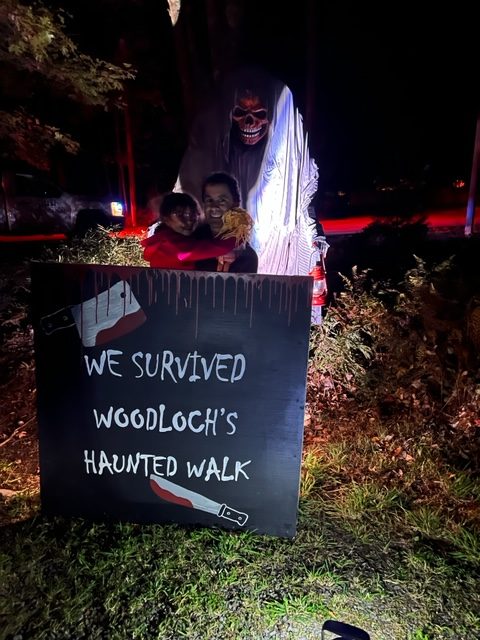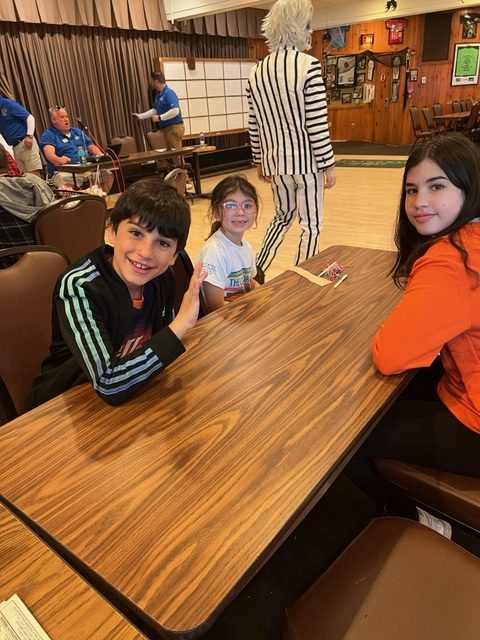 At night after dinner  we went to the epic Woodloch Resort Broadway Style show. My daughter is very into theater (very picky) but even she thought it was excellent! We were dancing and singing along while we drank our adult cocktails and the kids drank one of their flavorful mocktails! The comedian after the show was also hysterical. The night life is great after dinner and the entertainment shows are terrific.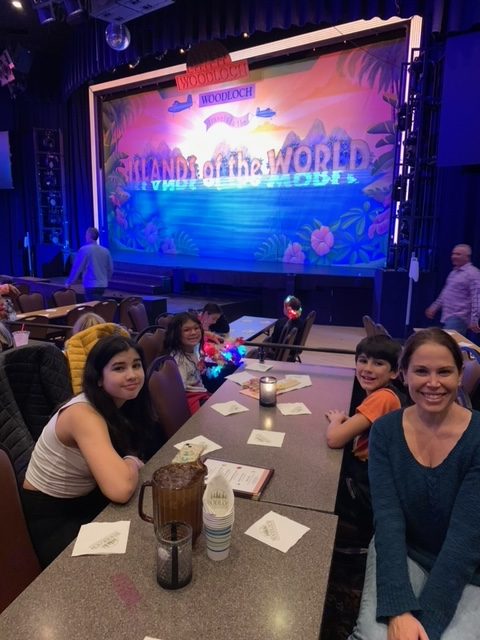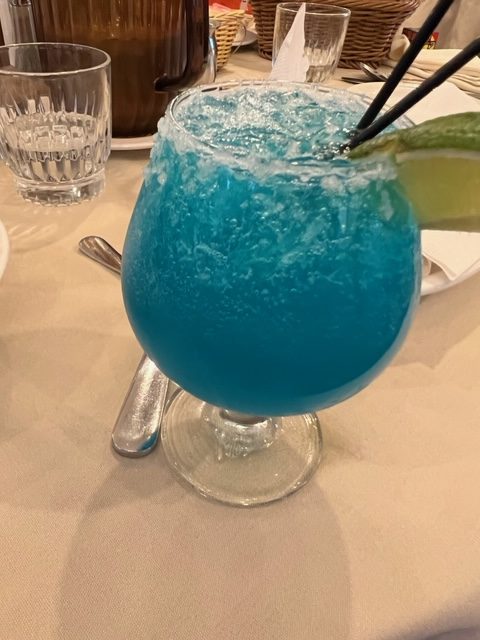 In addition to the plentiful activities listed, they also had the archery range, bumper boat complex, arts and crafts rooms, bocce courts, mini gold, playgrounds, paddle boats, row boats, 9 hole disc golf course, and more. For those who even want more thrills, they have a shooting and paintball range (fees apply), and the Escape rooms (fees apply). Throughout your time at Woodloch, they give you activity bracelets so they know you are a guest of the resort. I also found just walking the grounds to be delightful.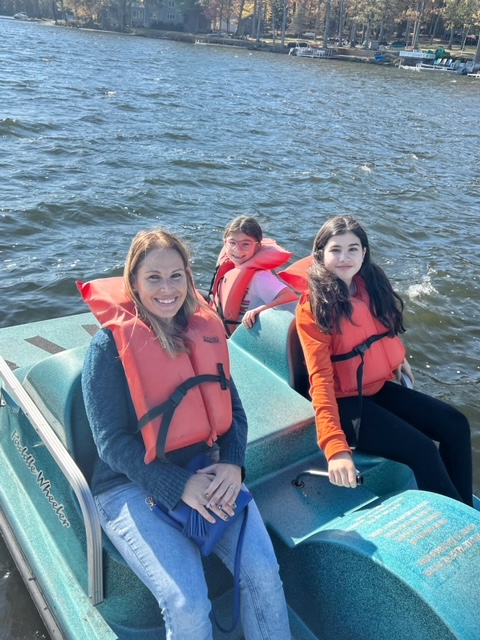 In terms of food, the main dining room is family style and they have various meal plans based on your needs. We had the three meal plan day so we had breakfast every day (830-930), lunch (1230-130), and dinner (530-730). It is a walk in basis but if you want to eat at a specific time, they also do take reservations. The food is awesome and there is plenty of it, so you will never leave hungry. I find eating in the main dining room to be so intimate and the backgrounds of the resort were gorgeous. You can also do take out if you prefer. In addition to this dining option, they have the Grille Room at Woodloch Springs, Gigi's Coffee House (where I had a delicious coffee) , the North Lodge and Sports Bar, and the Woodloch's Deli at The Inn. These are all an additional charge as well as pizza delivery from 11-3.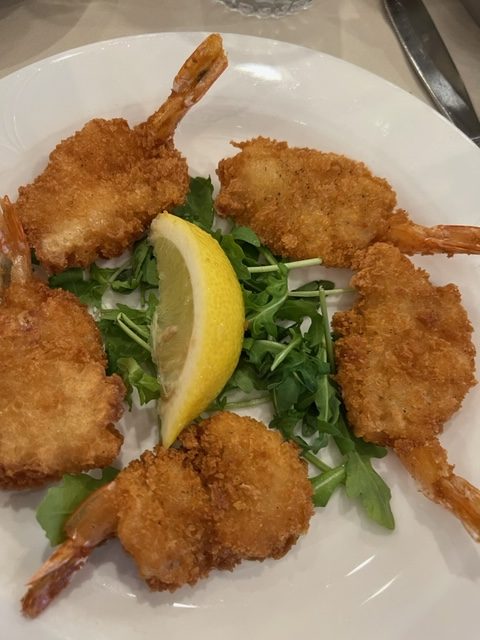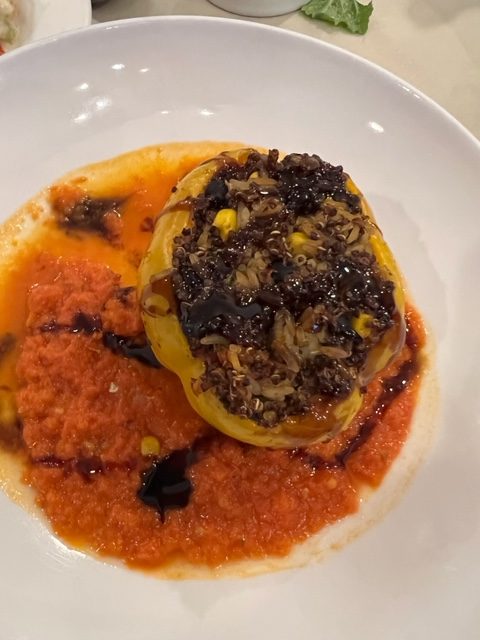 My family had the most spectacular time at Woodloch Resort. If you are looking for a great family friendly vacation that the entire family will enjoy, look no further than Woodloch Resort in the Poconos.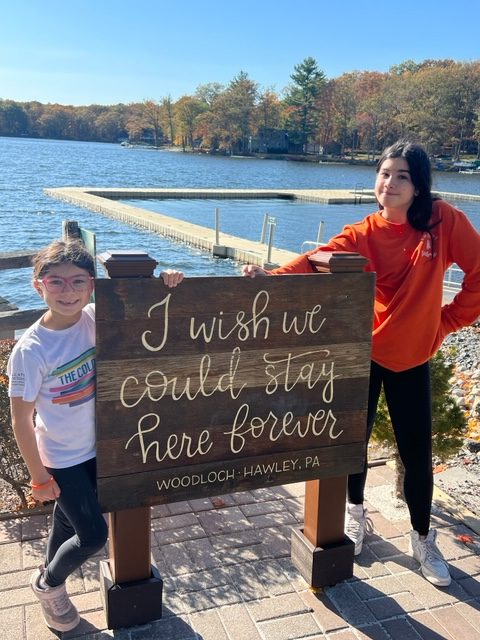 *Thanks to Woodloch for hosting our trip. All opinions are my own and not swayed by outside sources.*