Yesterday I took my kiddos to Six Flags to visit before the end of the season. My friend Amanda came along with her kids so the older two could ride all the big rollercoasters and the younger kids can ride the "less scary" rides as they like to say! We had a blast visiting Six Flags on one of the last weekends of the season. My kids and I are already longing to go back!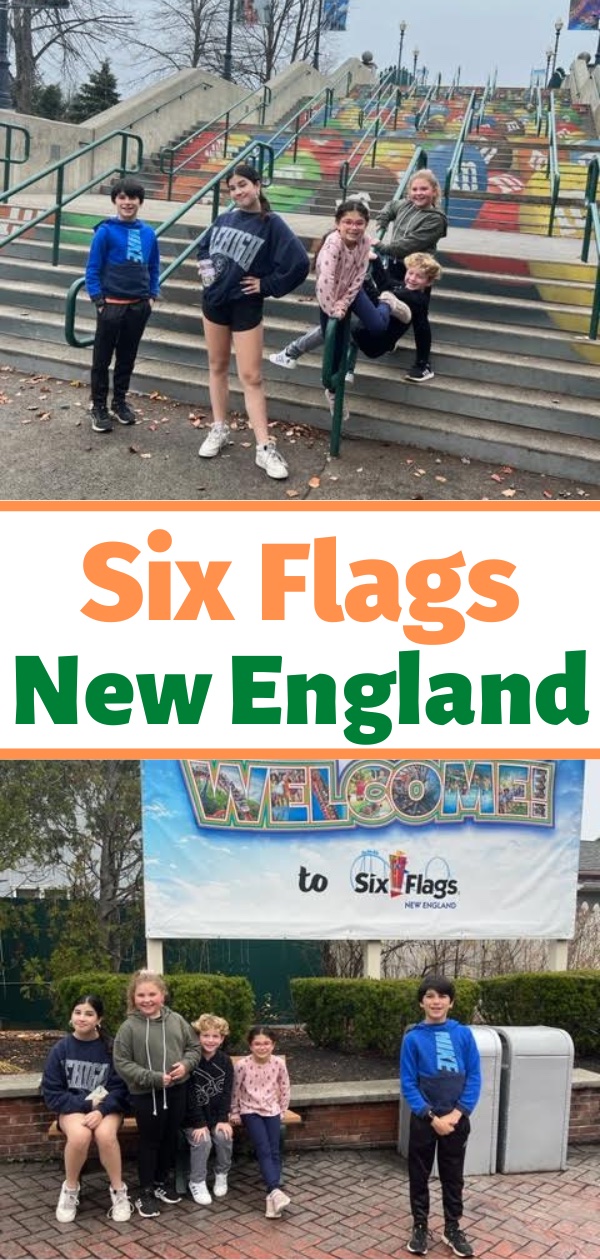 Once we parked we entered the park. We knew we had limited time because it was going to rain so we decided to let the kids decide where they wanted to go and we let them take the lead. The first ride we went on near the entrance of the park was The ThunderBolt. Taylor just hit that magical 48 inches so this was her first time on this ride. This is an epic wooden rollercoaster that was built in 1941 and still around today. It has a figure 8 layout that has turns and drops. Everyone in our party loved this ride.
After this ride, we headed to Superman. My two oldest rode this while the rest of our party waited for them. If you have not rode Superman, you must! This ride goes 77 MPH with 5400 feet of twisting track. The first part of the ride has a 221 foot drop and it is a wild drop. I didn't go on the ride this time but my kids agree that this is one of the best rides in the park, if not in all the parks they have visited.
After this ride, the little ones wanted to go on CatWoman Whip. This is a perfect introduction rollercoaster for the little ones and you only need to be 41 inches to ride with an adult. The little ones easily declared this ride was their favorite in the park. A close second for them to this ride was the Great Chase.
After this we headed to Batman the Dark Knight that starts out with a full 360 degree loop right off the bat. It has a ton of twists, turns, and of course loops. I went on with my older 2 and we had a blast on this ride. We followed this ride by riding Gotham City Crime Waves, which we all enjoyed. It is your classic swings but taken up a notch. The Joker Free Fly Coaster was also enjoyed by my older 2 as I took the younger ones to Loony Tune Land and then some of the smaller rides in the park.
Whether you are young or older, Six Flags New England is simply amazing! While they close on Sunday for the season, they will reopen Spring 2023 for more Six Flags fun. To learn more about Six Flags, New England, visit their site and enjoy a perfect family friendly day!
*Thanks to Six Flags for hosting us. All opinions are my own and not swayed by outside sources.*