Communication and language development are both key parts of a child's social, emotional, and educational development, but for years, it's been something that's overlooked. After all, unless a child has some sort of speech delay, they simply learn by listening, right? Language is inherently learned merely by doing, right? Well, sort of. Of course, our children learn language by soaking up what the people around them say, but there is so much more that can be done to support that communication and language development, ensuring that our children start off on a strong footing. That's why I think Sago Mini First Words is such an amazing resource.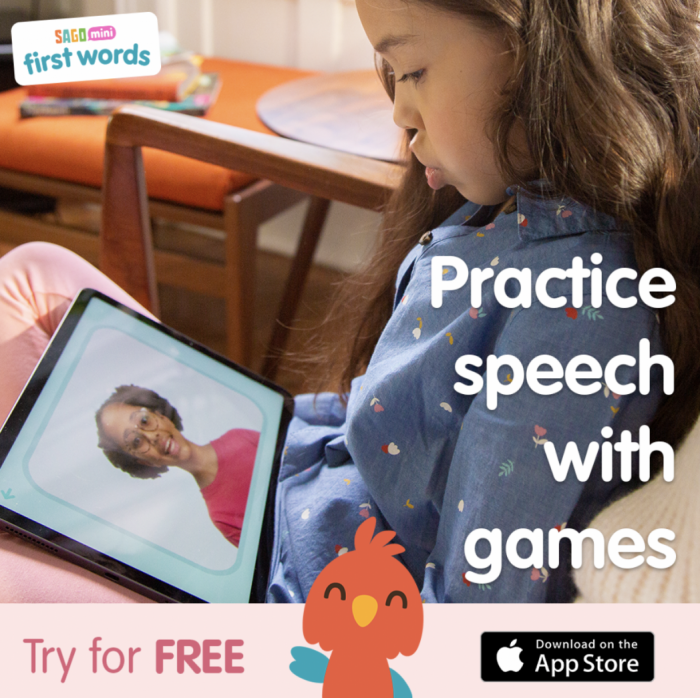 Communication and Language Development Made Fun
The Sago Mini First Words App helps parents take a proactive approach to their child's communication and language development by offering an app that helps children understand words, their context, and how to enunciate them. It's a game-changer. Designed with the input of speed-language pathologists, child psychologists, and child developmental experts, Sago Mini First Words offers a thorough AND fun way to support children's speech development. That's important to me because I want to know that what kids are learning is what they need to learn, not just what a marketing team thought parents would want.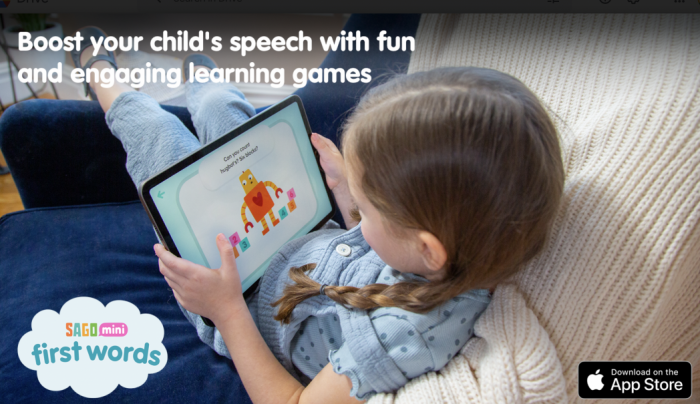 First Words uses interactive videos as its main teaching method because studies have proven that children learn to speak by mimicking others. Children watch other children use words and learn those same words and their context in an interactive, fun way that isn't a job for them. It's the perfect way to support their developing speech. Another thing I love is that the app has hundreds of activities along with monthly updates that add even more. This gives parents a vast library of content that they can use to help their children and always present them with something that will hold their interest. These range from stories, mini-games, face filters, and more that are used to practice numbers, vocabulary, and speaking while enjoying topics like discovering what rabbits like to eat or how bears sound.
The First Words app even adjusts its difficulty to maintain pace with your child's individual learning, which I find amazing. As your child repeats the words they learn, the app adjusts its learning goals to keep pace with their progress. Talk about technology in action.
Features
Sago Mini First Words has a variety of features that help support your child's communication and language development. These features make it fun for children to absorb the knowledge that supports their growing vocabulary.
Personalized practice for children under 5 years old
Fun, engaging, and educational content to support overall speech development
New monthly content to keep things fresh
One subscription across multiple devices
Hundreds of learning games in one app
Provides support for speech impediments and disorders
Developed in conjunction with experts on language development
NO third-party advertisements or in-app purchases for subscribers
First Words Makes Learning Fun
I think Sago Mini First Words is one of the biggest steps forward in early childhood learning and development that I've seen in a long time. Communication and language development has often fallen by the wayside when it comes to learning apps, in my opinion, and I'm so glad that one of the best educational companies out there has stepped in to fill that gap. Sago Mini First Words provides support for communication and language development in kids and even helps address delayed language issues in children. It's an amazing app, and I think any parent will see a major change in their children as they use it.
*This is a partnered post. All opinions are my own and not swayed by an outside source.*