This past weekend, I had the honor of attending Star Wars Celebration on my trip with my daughter. To say it was cool is a huge understatement. I had the chance to visit the Mandalorian exhibit and to take some fun photo opps in the galaxy. Take a look: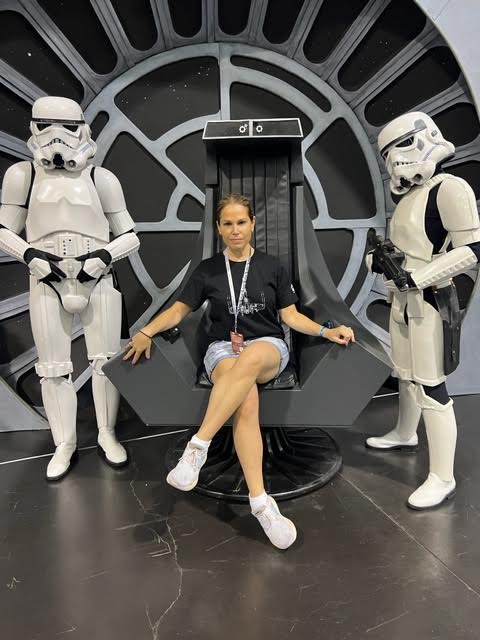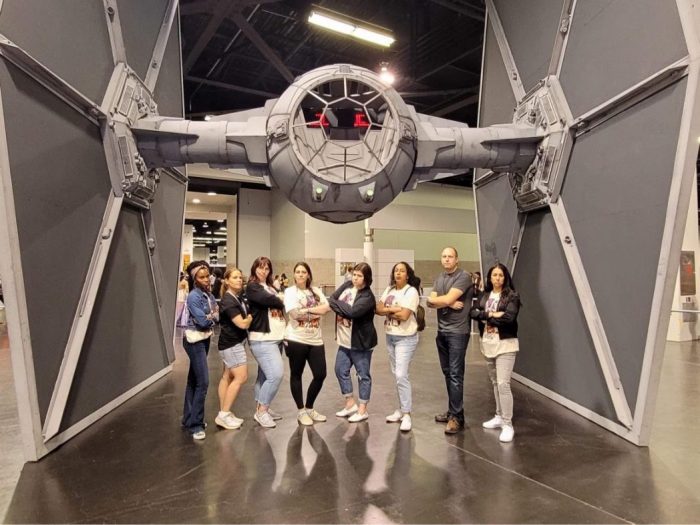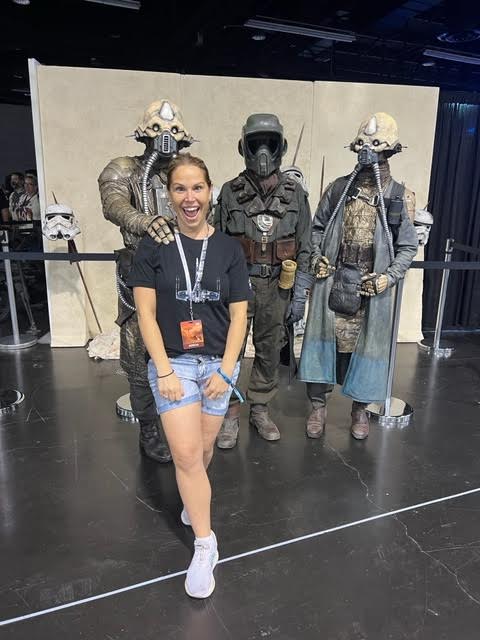 To celebrate all things Star Wars, you can now screen OBI-WAN KENOBI on Disney Plus with an episode being released every week. Having screened the first 3 now, I can tell you that they are AMAZING and with OBI-WAN KENOBI being one of my favorite Star Wars characters, they definitely did this show right.
I had the chance to interview Deborah Chow, Director and Executive Producer Ewan McGregor, "Obi-Wan Kenobi" and Executive Producer Moses Ingram, "Reva" at the virtual junket for OBI-WAN KENOBI.
INTERVIEW TIME:
1.What was it about this show and this story specifically that really excited you?- to Ewan McGregor
Ewan said it was a long and slow process to come back to play him. He said he asked a lot for it be done. With more awareness of fondness that the generations made for prequels it was important to do this. Then one day Disney asked him to come in for a meeting and asked him to do it. He said there has got to be a good story between Episode III and Episode IV and that's what we definitely found after a lengthy process of exploring some different story lines.  He said they ended up with a  really brilliant story and one that will satisfy the fans sitting between those two episodes.
2. What was it about OBI-WAN Kenobi, specifically, this character and this story that really excited you?- asked to Deborah and Moses 
Deborah said she was really excited at the idea of getting to do a limited series for one just because you get to tell sort of a bigger story, but you also have the time to really get into the character. She was the most excited about doing a character driven story and really having the opportunity to get more depth and have more time to really get to know the character.
Moses said he didn't know it was to be Star Wars. When he read the script, he was attracted to it and thought it was edgy and cool!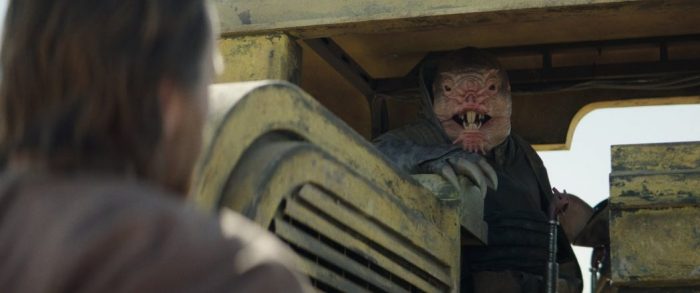 3. This is sort of a different OBI-WAN than we've seen before.  Ewan, what makes this version sort of different than the screen adaptations we've seen before?
Ewan thinks it is  because of what happens at the end of Episode III, Revenge of the Sith.  At the end of the third episode,  the Jedi order are all but destroyed and those who aren't killed have gone into hiding and they can't communicate with one another.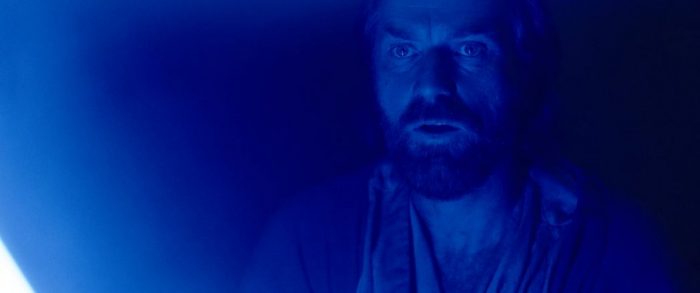 "So, for 10 years, OBI-WAN has been in hiding.  He can't communicate with any of his old comrades and he's living a pretty solitary life.  He's not able to use the Force.  So, in a way, he's lost his faith.  It's like somebody who's stepped away from their religion or something, if you like.  And the only responsibility to his past life is looking over Luke Skywalker who he's delivered to , we see at the end of Episode III , to Uncle Owen and Aunt Beru.  So, that's his only sort of link to his past.  So, it was interesting to take a character that we know and love from Alec Guinness' creation of the character in the seventies of this wise, sage-like, spiritual man.  And then, the work that I did in Episode I to III from the padawan, from the student to the Jedi to somebody's who's sitting on the Jedi council,  to take that OBI-WAN and take him to this more sort of broken place was really interesting to do."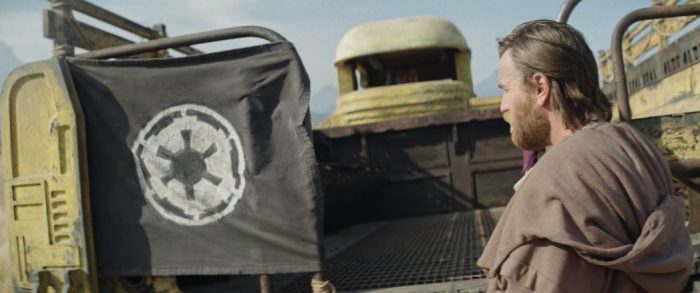 4.  Moses, tell us a little bit about Reva. You know, she's this sort of mysterious dark side character. She's an inquisitor. What was it about her that most excited you?
Moses said that she is really smart and she plays the offense and she's always 10 steps ahead.  She is a subordinate of Darth Vader and she's going to do everything she can to get the job done to the best of her ability. She was most intrigued by her fervor for what she does.
5.  Tell me a little bit about tapping into that dark side, Moses. She's sort of part of this. She's one of several inquisitors that we meet. What was it like to  join the dark side?
She said it was really fun. It's fun to be bad.  She said the weaponry and the stunt work, once you get to a point where your body is confident doing the moves, that plays into it as well as the costumes.
"Suttirat did such an amazing job, our costume designer. Building something that when you step into it, it lends itself to a feeling.  And so, I was happy to be there. I was really happy to be there."
6. I wanted to ask a little bit about the lightsaber training and some the stunt training you had to do.  What was it like to throw yourself into that world?
Moses said it was cool.  They trained for about four months before they ever even got to set.  The everyday, regular strength and cardio, and then three days a week of Jedi school on top of that which, at the beginning was a little intimidating. They are doing lightsaber work and, of course, he's being doing this for years.  So he's like, flipping it and wielding it and Moses said  I'm never going to get it.  But it clicked!
Ewan said it was fun and started months before the actual shoot together. It was a nice way for them to get to know each other.
OBI-WAN KENOBI steams exclusively on Disney+ on May 27th with a total of 6 episodes through the series.