I have been waiting to see Doctor Strange in The Multiverse of Madness for the last year. A couple of years ago I met Benedict Cumberbatch at the Dr. Strange event in LA. I got a chance to talk to him and the cast of Doctor Strange in The Multiverse of Madness this past week to learn about all about this movie, that is out in theaters THIS FRIDAY!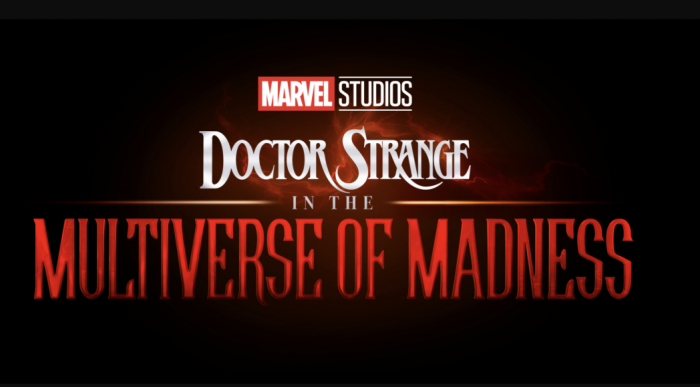 SNYPOSIS:
In Marvel Studios' "Doctor Strange in the Multiverse of Madness," the MCU unlocks the Multiverse and pushes its boundaries further than ever before. Journey into the unknown with Doctor Strange, who, with the help of mystical allies both old and new, traverses the mind-bending anddangerous alternate realities of the Multiverse to confront a mysterious new           adversary.
 "Doctor Strange in the Multiverse of Madness" stars Benedict Cumberbatch, Elizabeth Olsen, Chiwetel Ejiofor, Benedict Wong, Xochitl Gomez, with Michael Stühlbarg, and Rachel McAdams. 
 The film is directed by Sam Raimi, and Kevin Feige is the producer. Louis D'Esposito, Victoria Alonso, Eric Hauserman Carroll, Scott Derrickson and Jamie Christopher serve as executive producers. The screenplay was written by Michael Waldron. 
INTERVIEW WITH Benedict Cumberbatch ("Stephen Strange") , Elizabeth Olsen("Wanda Maximoff") , Benedict Wong("Wong"), Xochitl Gomez("America Chavez"), Sam Raimi(Director), Michael Waldron (Screenwriter) , Kevin Feige(Executive Producer):
1. What I loved about what we've seen so far of what America's going to bring to the MCU is that she comes in with just a brightness and a vibrance.  I think I read this in one of the interviews that you did, Sam, just that she's a breath of fresh air.  So, talk about what she is bringing especially to Dr. Strange because I feel like she's bringing it to him in what we've seen already.
Xochitil who plays America told us it is a very adult movie with heaviness towards it. She wanted to make sure America still had that youthfulness and all that resilience.  But when you've got some crazy stuff happening it's a little hard. She thinks one think that helped is she is 14, which is younger than she was in any of the comics.  That helps in writing a new introduction which she thinks Michael Waldron did beautifully.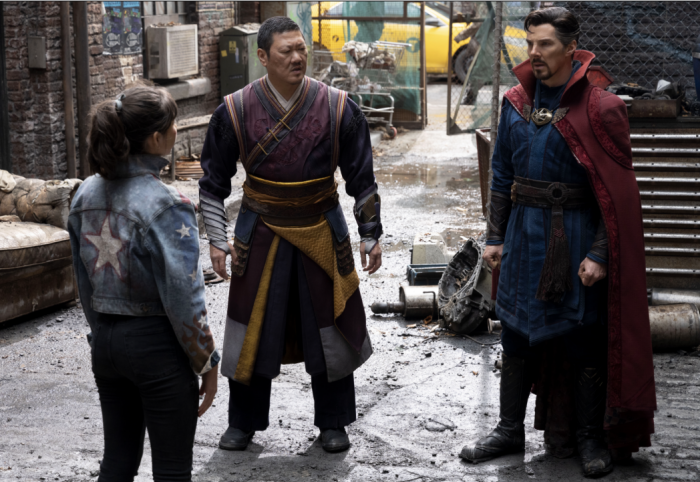 2.  Coming into this one knowing you had introducing new characters and you had to stay within the lore, what sort of kept you guys centered to the storytelling along with all the crazy production things you guys were also dealing with?  How did you guys keep to that core story?
Michael joked that they got the script and stuck to it.   It was just done early on and they stuck with it.  They have a locked script so it was easy to go from there.  Michael also said he  had the great benefit of kind of inheriting the bulk of these characters.  That is what certainly centered him creatively.
"You know, Stephen, Wanda, Wong, obviously America is a new character that Xochitl was originating, but in a lot of ways, I was just a steward of these characters on the page and so there was a lot of opportunity to collaborate with these tremendous actors who know them better than I could.  As the script evolved, which it very much was all the time, you're really refining it and it's leaning on the people who have been doing it even longer than we have in this individual chapter."- Michael Waldron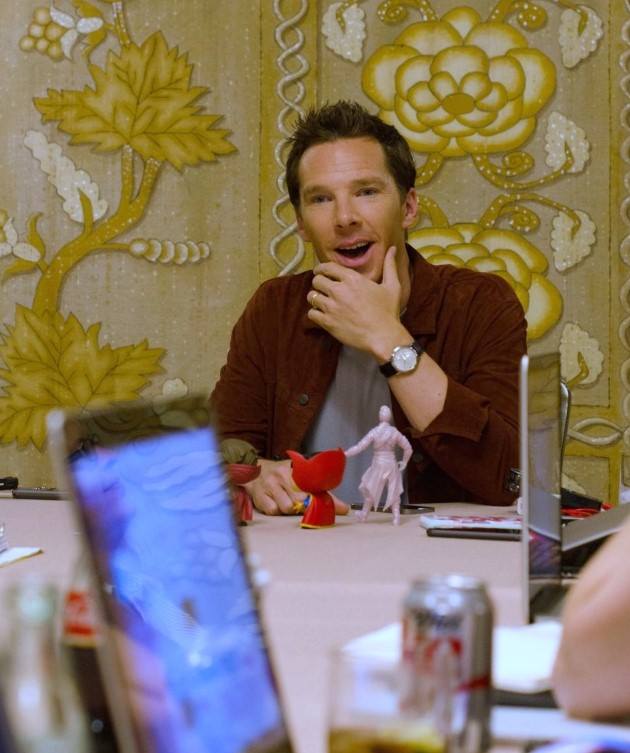 3.  Sam, as a follow up to that, for you as the director, I would imagine there was a lot of discipline that had to be employed because of that.  Like I read in your interview that we did on Fandango where you talked about the fact that like the set was maybe being torn down at five o'clock that day, so you guys had to like really go about this in a different mindset.  So, talk about that. The shooting schedule and how you guys navigated, I think you said two days ahead with the script pages.  Is that correct?
Sam said the script was often times minutes before.  And the actors are very creative.
"Well, yeah, they're opinionated.  They know their characters better than anybody.  So, they'll recognize in playing of the scene this is untrue.  This feels like a manipulation or could it be more real.  And we'd make changed in the moment trying to riff on that very good idea.  And then when you've got great team members as a director, you really wanna pull the best of their ideas together and make something better than you could've made on your own.
And that's exactly what working on this movie was like for me.  Great actors, great ideas, a script that was constantly changing.  But it was a very lively process.  Not only that, but the other movies that we have storylines from, some were being made concurrently or had just finished.  Like WandaVision had just finished or Spider-Man: No Way Home was also shooting.  And our movie referenced those films.  We had to have meetings with the director saying what does Dr. Strange know by the end of No Way Home?  Does he even remember the multiverse?  I mean, we have plenty of questions that Michael had to take into the script in the moment and take their changes and that change rippled through our movie.
You know, it's probably for a writer like improv is for an actor.  These movies are reacting, making up, changing things, and you have to be in the moment and take it in and go with it. "- Sam Raimi
4.  What has been your favorite part of getting to explore other sides of this character?
Benedict Cumberbatch said it was that Strange we know learns from that. The multiversal narrative structure or idea is like it is in our lives. He plays multiple roles. He has an incredible  capacity and imaginative space in his subconscious to imagine himself into different circumstances in him dream scape and he feel that this is an extrapolation of that in the sense that he's meeting other versions who are essentially him, but they've made different choices in different circumstances with different outcomes.  So, it's a great fuel from a very odd spectacular self-therapy, really.
"Conversations not just with me as an actor with my character, but with the character and other versions of the character.  And just a lot of fun as well to sort of shift up the look, to shift the attitude or the mannerisms or the abilities and show same but different.  And it's a fine balance.  And we pushed it on some levels and less so on others and just very much, the finessing skill that Sam has to hold all this complexity and go with what makes most sense for our hero, for the story."- Benedict Cumberbatch
5.    Elizabeth, because you did WandaVision and by virtue of just the way that show is set up, there were so many different things you got to do in that one, is there something that you got to do in this one emotion-wise or an aspect of your character that even through all of the different sort of versions of yourself we saw in WandaVision, you had yet to play.  Can you tell me maybe what one of the tones of that character was?  If you could give me like a one-word  buzzword about what adjective would best describe that thing you got to do this time that you didn't get to do?
Elizabeth said yes she does feel like she is exploring something that she has not been able to explore yet with the character. She says it is the clarity and confidence.  She feels like she has learned so much and has a sense of confidence that the viewers has not seen yet.
6.   Coming off of Spider-Man:  No Way Home, how big of a challenge has it been for you and the studio to keep all of the twists, the secret, and the surprises for what you have planned out coming up for the MCU?
He said it is important to make sure the experience itself works regardless of what has been spoiled or not. He said a lot of people are getting good at not spoiling it. If someone spoils it, it will lessen the whole experience. The most important thing is delivering the movie and the show regardless of what is going on.
7. Superhero movies touch heavily on the superhero's great power also being the cause of their greatest tragedies.  What is the most exciting part of tapping into that with Scarlet Witch and presenting a hero who is still finding out her limits and the consequences of her powers? 
Elizabeth said it is her biggest goal for everything to play the lawyer to her character and to defend her character in her greatest weakness. and defend the perspective.
"Scarlett Witch is  the classic character that loved not too wisely, but too well.  And I think that's a source of many of her aspirations in the film, and sometimes leads to less happy moments for her.  I don't want to spoil anything but I think that Lizzy did a great job summing up her approach.  And I think it's so brilliant that you're trying to defend your point of view of your character.  It's great.   I'm this person and here's what I believe in."- Sam
8.   Would you say that playing Doctor Strange is a career that's a  character that's defined your career?
Benedict Cumberbatch said it was one of his biggest roles but also one that gives him scope and freedom to support and nurture and finance. He said he is incredibly grateful for the opportunity to play such a rewarding and fun character. He loves being Doctor Strange.  He is always trying to freshen things up and work on his character.
"It's a fantastic muscle to exercise again, to-to create authenticity out of literally nothing.  And at the same time, I also get the most phenomenal, workable, real-world environments, when it's the beautiful Sanctum Sanctorum, whether it's four blocks of New York City that Charlie Wood, a very brilliant production designer on this and the first film enables us to also be able to shoot and work with an unsung joy of these films.  It ain't all little orange dots on a green world, but I like those as well."- Benedict Cumberbatch
BE SURE TO HEAD TO YOUR LOCAL MOVIE THEATER THIS WEEKEND TO WATCH DOCTOR STRANGE IN THE MULTIVERSE OF MADNESS!
*Thanks Disney for inviting me to this press conference. All opinions are my own and not swayed by outside sources.*