We absolutely adore Hanna Anderson in our household. We have brought many pajamas through the years that have been passed down from one kiddo to the next. Their quality of clothes is truly second to none. Now Hanna Anderson has a new collection out by the iconic kids character, Miffy.
The exclusive Miffy capsule collection is inspired by the globally-recognized, classic character Miffy, and available in bright, multi-color patterns and prints, the collection celebrates childhood adventures, employing iconic Hanna Andersson silhouettes and animated designs that children and parents alike will adore.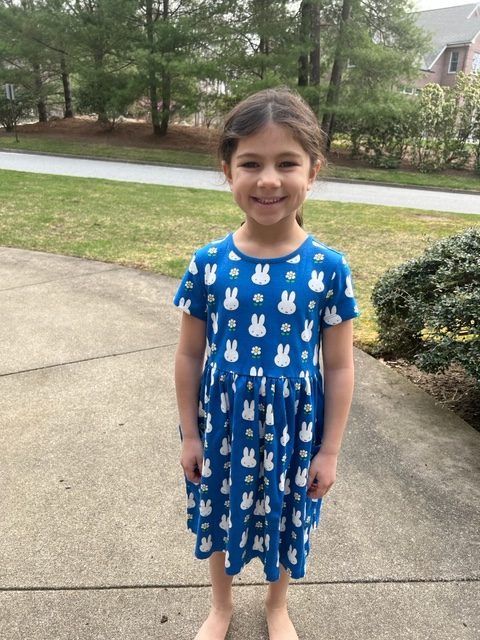 HOW THIS STORY STARTED:
Born of a beloved bedtime story tradition between father and son, award-winning illustrator and Miffy creator Dick Bruna has been 'coloring the worlds' of readers and viewers with the character for over 65 years. Miffy has grown into a global sensation despite her humble Dutch roots, with over 85 million books sold in more than 50 languages, and broadcast via 70 television stations worldwide.
Hanna Andersson's Miffy capsule collection features a shared design aesthetic and core belief in the power of adventure, discovery, and the importance of letting kids be kids. Miffy and friends are playfully integrated into Hanna Andersson's timeless silhouettes in wholesome prints featuring the treasured character. Designed in-house, the comfy, cozy collection fits a range of ages, including Global Organic Textile Standard (GOTS) certified cotton sleep options for babies, and short and long sleeve pajamas sets for toddlers and kids. The capsule also provides pieces for everyday play, including graphic tees, printed leggings and made-for-play dresses. The full collection features three distinct prints in Hanna Andersson's classic designs and reliable quality that can be passed down for years to come.
"For decades, Miffy has brought a sense of joy to homes around the world, as many children can identify with her imaginative nature and positive attitude, making Miffy the perfect companion to life's adventures," said Kara Carter, Chief Product Officer at Hanna Andersson. "Miffy's love of life and embracement of new experiences aligns seamlessly with our mission to outfit the adventures of childhood every day, and this capsule collection celebrates this globally-recognized, diverse character with playful designs that kids will love."
"Hanna Andersson and Miffy are a perfect partnership, representing the timeless simplicity and joy of childhood and embracing both brands' long history of trusted product creation," said Marja Kerkhof, Managing Director at Mercis bv, Miffy brand's worldwide licensor. "This wonderful new collection underscores the ongoing appeal of Miffy to parents across the world and the unwavering popularity of Hanna Andersson's high-quality children's clothing."
The Hanna Andersson x Miffy capsule collection is developed with Hanna Andersson's core principles that set the brand apart — embracing childhood independence through intentional design that marries form and function for nonstop comfort, durable clothing that's made for play, and a genuine commitment to sustainability. The capsule collection is available for purchase online exclusively at HannaAndersson.com.
TAY TAY MODELING THE NEW HANNA ANDERSON MIFFY COLLECTION:
Hanna Anderson sent us the Miffy Long John Pajamas (available in 3 colors) and the Miffy Pocket Dress.  They also feature graphic tees, other patterns of Miffy Pajamas, and baby items. If your kids love Hanna Anderson (I mean what kiddo doesn't), definitely check out the Miffy Hanna Anderson collection today.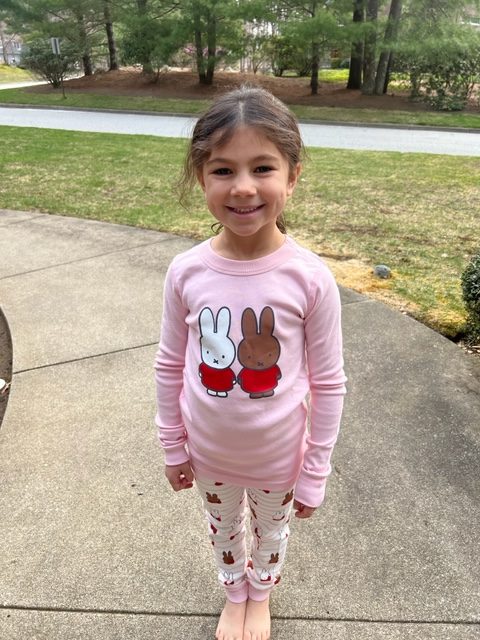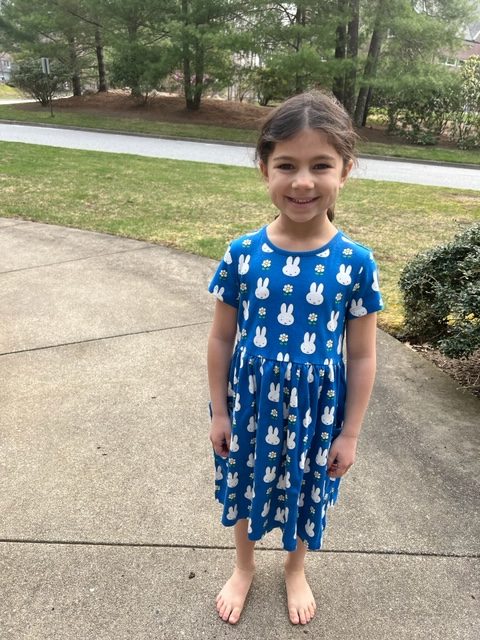 *We worked with Hanna Anderson on this. All opinions are my own and not swayed by outside sources.*