As my anxiety increases during this Pandemic, I need something to keep me calm. For this reason,  I love to turn to CBD products. CBD helps relieve some of the anxiety I am feeling and overall gives me a sense of calmness. Recently a CBD company called MAX CBD reached out to me to review two of their products,  the 300mg full spectrum CBD oil and Anti-aging CBD & Collagen face cream.
If you are not familiar with MAX CBD, they are an e-commerce platform selling high-quality CBD products, which are getting only positive feedback from their customers worldwide. They produce their product from USA grown hemp, extract CBD with CO2 extraction method that ensures a high potency product. All products are lab-tested before being sent to the consumer.
The daily relief 300 mg CBD oil  is a top-rated Full Spectrum CBD oil that is ideal for mood enhancement and pain relief. It made of organic and all natural ingredients and provides exceptional anxiety relief for everyday stress. Some of the benefits of this oil include alleviating pain and inflammation, reducing anxiety, improved brain function, and improved sleep. It contains CBD oil, hemp oil, and MCT oil.  This is a great oil for those aches and pains that so many of us suffer with.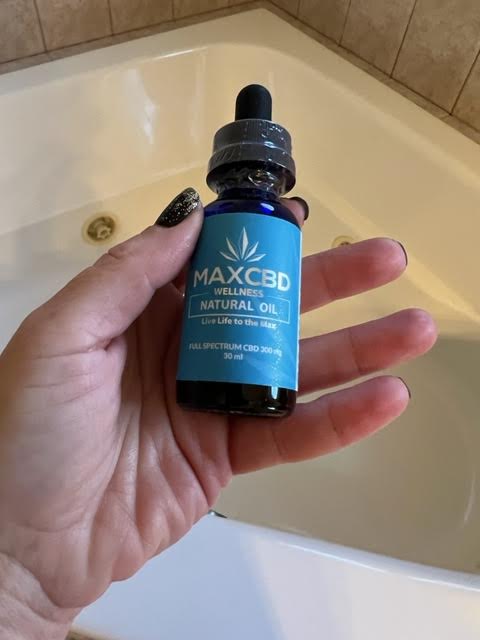 The anti-aging CBD and Collagen Face Cream is another product in their line.  This is top rated full spectrum CBD cream that reduces wrinkles and fine lines. It made of organic and all natural ingredients with powerful collagen and an anti-aging formula. It is extremely reasonably priced compared to other CBD face creams. It is important to use this twice a day to see all the great benefits.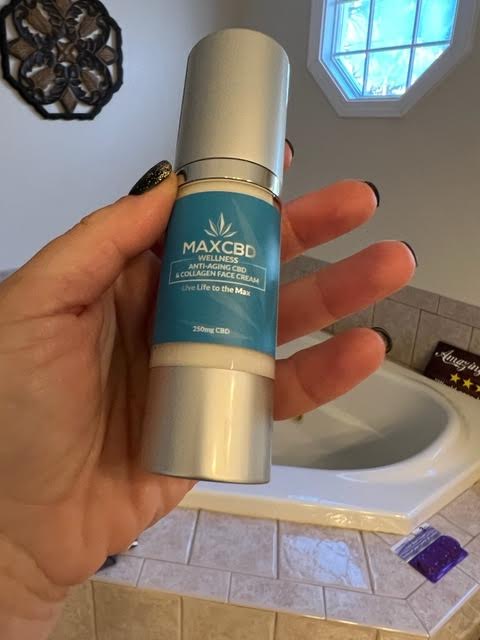 MAX CBD has many other CBD products for your skin care and oil needs. Check them out today to learn more about their products and the many wonderful benefits. To get 10 percent off of products use code Mommychronicles10.
*This is a partnered post. All posts are my own and not swayed by outside sources.*