Last week I had the chance to interview voice actor Marcus Scribner/"D'Angelo Baker" and Exec Producer John Tellegen in support of the season premiere of DreamWorks Animation animated series Dragons: The Nine Realms. They were lovely to talk to and you can see my full interview questions here.
Joining Jeremy Shada (Voltron: Legendary Defender) is newly announced Julia Stiles (10 Things I Hate About You), Marcus Scribner (Black-ish), Aimee Garcia (Lucifer), Ashley Liao (Fuller House), Lauren Tom (The Joy Luck Club), Keston John (She-Ra and the Princesses of Power), Justina Machado (One Day at a Time) and D'arcy Carden (The Good Place).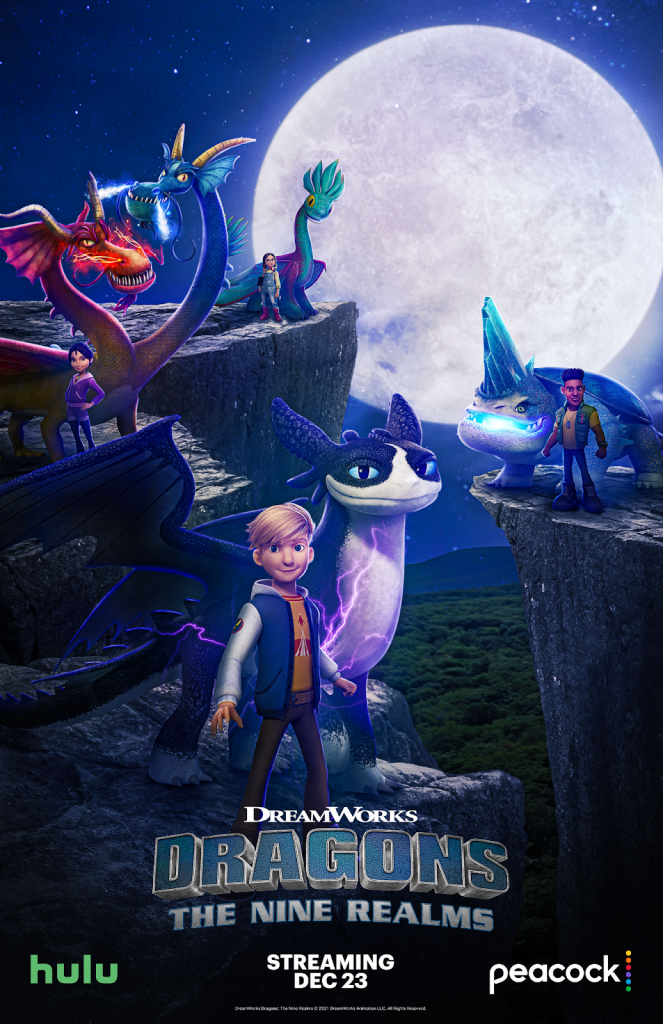 SYNOPSIS:
Set 1,300 years after the events of How To Train Your Dragon, dragons are now just a legend to the modern world. When a geological anomaly opens up an immense, miles-deep fissure in the Earth's surface, scientists from all over the world gather at a new research facility to study the mysterious phenomenon. Soon a group of misfit kids, brought to the site by their parents, uncover the truth about dragons and where they've been hiding — a secret they must keep to themselves to protect what they've discovered.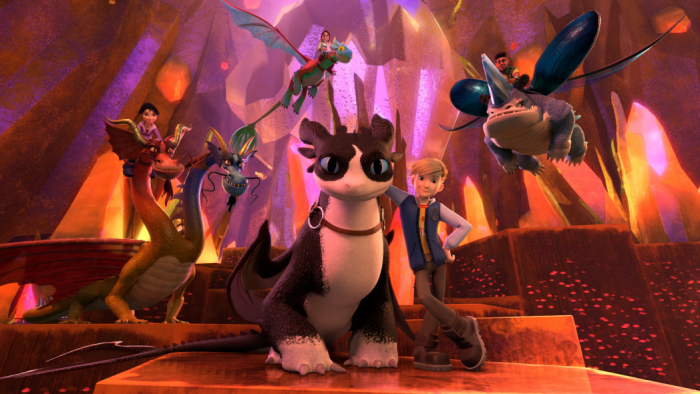 SERIES DETAILS:
Release Date: December 23 on Hulu and Peacock
Episodes: 6
Voice Actors: Jeremy Shada as Tom Kullersen; Ashley Liao as Jun Wong; Marcus Scribner as D'Angelo Baker; Aimee Garcia as Alexandra Gonzalez; Julia Stiles as Olivia Kullersen; Lauren Tom as May Wong; Keston John as Philip Baker; Justina Machado as Carla Gonzalez; D'arcy Carden as Linda
Executive Producer and Showrunner: John Tellegen
Executive Producers: Chuck Austen and Henry Gilroy
Supervising Producer: Beth Sleven
Inspired by the How to Train Your Dragon franchise, the series premieres on Hulu and Peacock December 23.